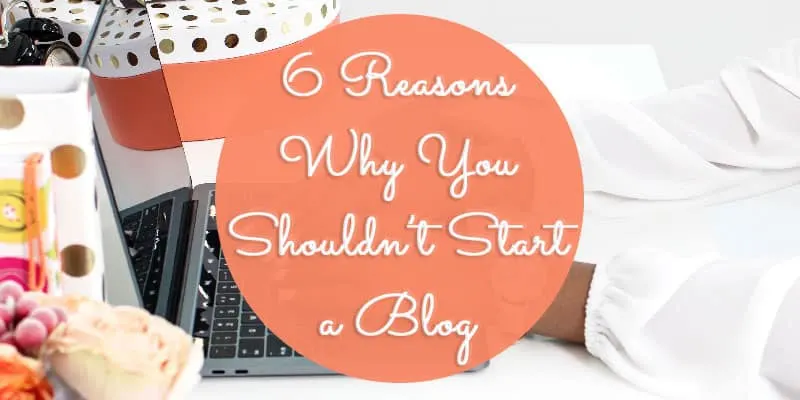 Starting a blog sounds like an amazing idea to most people… until they actually start a blog.
Sure, it's possible to make money, be your own boss, and other good stuff, but most people quit long before any of that happens because it's not all as fantastic as you might think it will be.
Don't get me wrong, I love, love, love what I do and feel so blessed to be able to do it! But it's not for everyone.
So I'm going to tell you some big reasons why you shouldn't start a blog. If I don't turn you off from it completely, we'll chat about some big reasons why you should!
At least then you'll be able to weigh the pros and cons for yourself to decide if blogging still sounds like something you want to try.
Make sure to snag my free guide about how treating my blog like a business helped me almost quadruple my income in one year!

[convertkit form=820737]
6 Reasons Why You Shouldn't Start a Blog
1. You Won't Make Money Right Away
Blogging is not a "get rich quick" situation. It takes time and hard work if you want to make money blogging.
It took me six months of working many hours each week on my blog before I started earning anything and a full two years of consistent work before I could replace my full-time income.
2. It Requires Discipline and Consistency
If you want your blog to be successful, you'll have to work on it regularly. You'll need self discipline to consistently create content and learn how to do new things.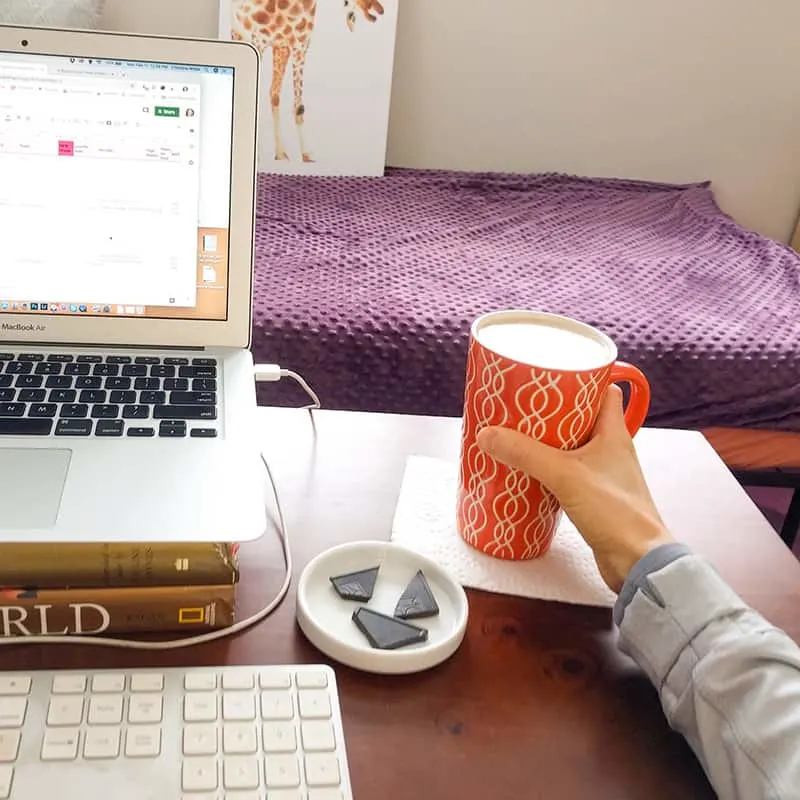 3. You'll Want to Quit Many Times
It's so frustrating to put in hours and hours of work and give up doing other things in your life only to see zero results.
I've had my moments of wanting to quit and wondering if all this work would ever be worth it. What gets me through is the fact that I actually enjoy most of the tasks involved in blogging!
4. You Constantly Have to Learn New Things
My blogging education is never done! I've been learning new skills since the day I started my blog and that will never end. There's always new software, apps, marketing skills, etc that I can learn more about. Good thing I love learning!
5. It Will Lead to Discomfort
A successful blog will require you to put yourself out in to the world in new ways that will probably feel scary and uncomfortable.
Many people never get past the scary moment of launching their blog at all.
I've struggled with getting comfortable on live video, having my picture taken for social media, sharing personal stories, and so much more. But I've also found that when I get out of my comfort zone, good things happen. So successful blogging will definitely lead to discomfort.
6. It's Not Free
Is blogging less expensive than many other entrepreneurial endeavors? Yes! Which makes it an awesome business to start. But it's definitely not free.
I kept my expenses as low as I could when I was starting out, but it still cost real money. Now my expenses are in the hundreds every month.
Since blogging is not free, I think it's important to be committed to putting the work in before you decide to get started so that you don't waste money.
If you want to learn more about blogging expenses and starting a successful online business, snag this free small business roadmap. There's a ton of great info in it to consider before you try to start a successful online business!
5 Why You Should Start a Blog
OK, are you still with me? If all of those reasons not to start a blog didn't scare you off completely, let's get into the good stuff!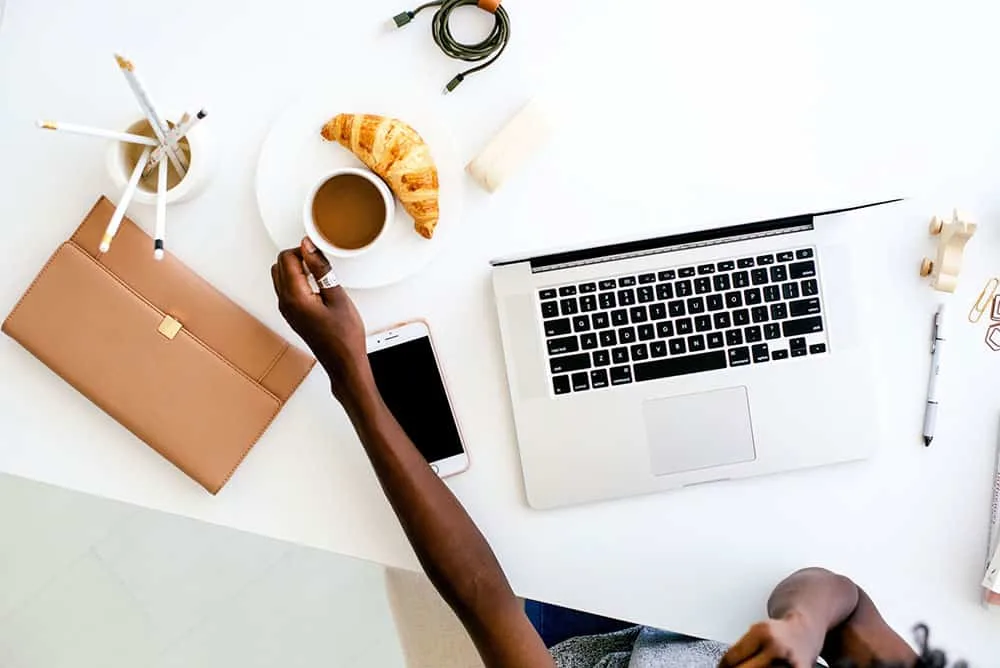 1. You Have Endless Earning Potential!
There's an upper limit to what you can hope to make at most jobs, but not with blogging. While you may not make any money at all, there's the possibility that you'll make more than you ever thought possible!
I make more money as a blogger than I ever would have made working full time in an office. And the sky is the limit! I've been able to significantly increase my income every year since I started blogging.
It's definitely a high risk, high reward situation.
2. You'll Connect with Amazing People
I love my blogging friends! Most of them I've never met in real life, but we find ways to collaborate and support each other online.
When we moved to Colorado I was actually able to meet up with two fellow bloggers in person and I hang out with them regularly, so blogging has given me real life friends too!
3. You'll Be a Lifelong Learner
The blogging world is always changing and I'm constantly taking new classes and researching how to do new things.
Blogging has led to so much personal growth for me and I've acquired some pretty great skills because of it!
4. You Get to Be Your Own Boss
My business is mine and I get to run it how I want to. It's a pretty cool thing! Plus, I have the flexibility to take days off, work around appointments and events, and set my schedule.
Of course this can be a good or bad thing. I have to remind myself to be a good boss sometimes, but the flexibility I have is such a blessing.
5. You Get to Be Creative
One of the big reasons I started my blog was because I was working a boring office job that allowed for zero creativity.
As a blogger I get to write, take and edit photos, brainstorm new ideas, and a whole host of other creative activities. It makes for fun work that keeps me excited!
How to Start a Blog
So what do you think? Do you want to start a blog?
If you think blogging sounds awesome, here's how to get started:
There are two different guides to take a look at that will help you get your site set up. Most bloggers use WordPress because it's very customizable. But some people find it too overwhelming and prefer SquareSpace.
Click here to learn how to set up your blog with WordPress
Click here for a guide on getting started with Square Space.
I highly recommend that you get your site set up and start writing regular weekly blog posts. Then you can continue your blogging education to add in more skills.
These are my three favorite blogging courses:
Pinning Perfect. Learn how to create great pins and grow your traffic through Pinterest.
Making Sense of Affiliate Marketing. Start earning money with affiliate links. This course will teach you how to do it legally and effectively.
Elite Blog Academy. EBA will take you from beginner to pro. It's the most comprehensive course out there! Enrollment only opens once a year, so it's best to get on the waiting list immediately so that you don't miss it.
So what do you think? Honestly, there are pros and cons to everything. It's just a matter of if the cons are bad enough to keep you away or if the pros are good enough to make it worth it. For me, the pros definitely outweigh the cons, but I know that's not true for everyone.
I tried to be extra honest about what blogging really looks like so that you can get a true feel for what you'll encounter.
Are you interested in blogging or does it sounds like it's not the thing for you? I'd love to know!
Don't Miss These Related Posts: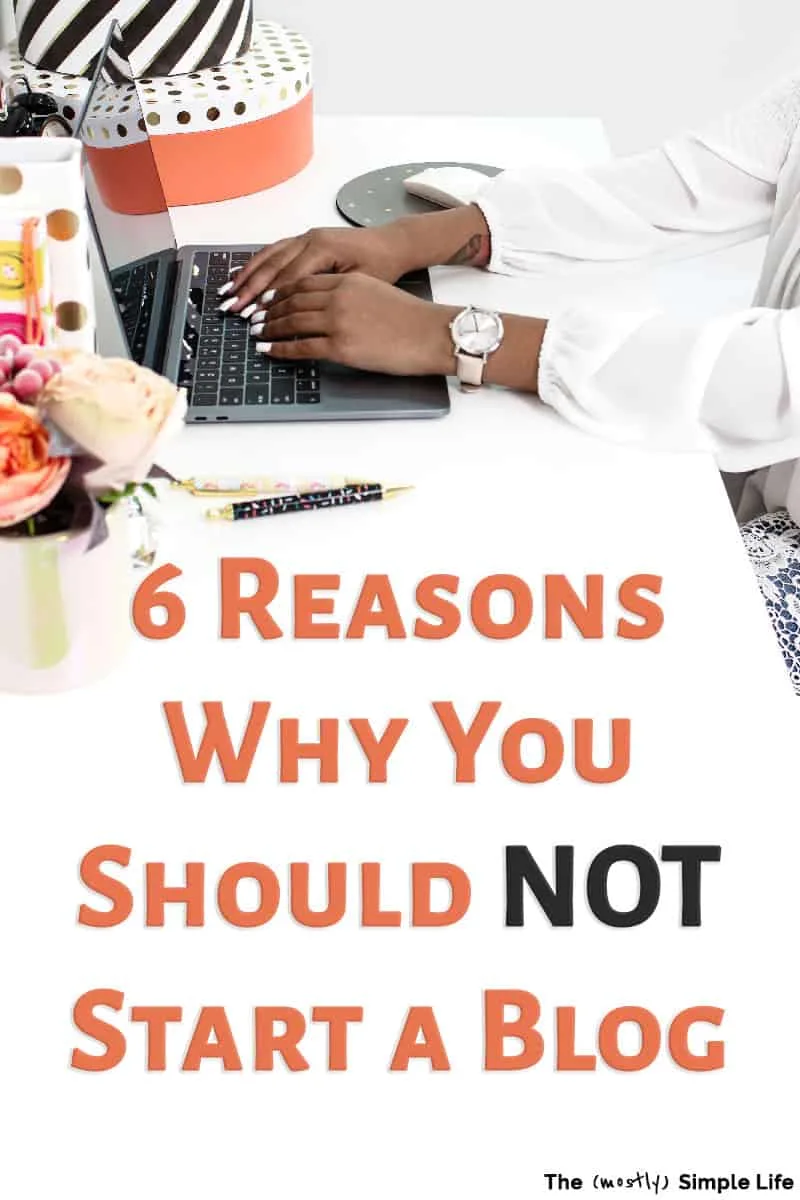 If you find this page helpful, please pin or share it :)