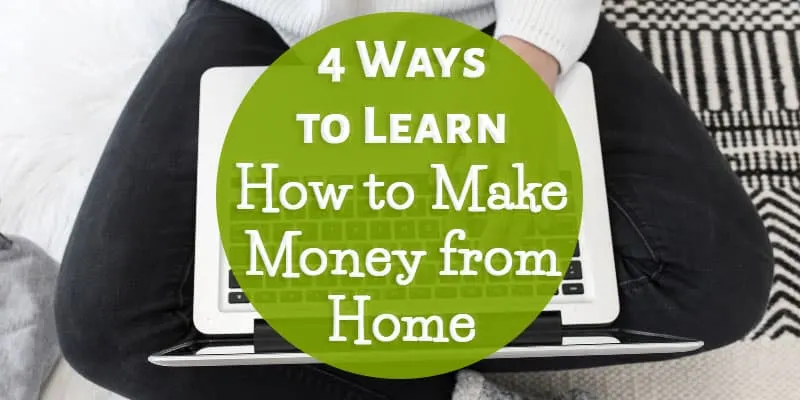 So you want to make money from home but you don't feel like you have any skills or qualifications to make it happen? I get it. 100%. I was you.
First, I am willing to bet that you actually have plenty of profitable skills that you don't even realize or know how to capitalize on. Second, there are a lot of ways to make money online without any special degrees, certificates, or qualifications.
BUT, I completely understand that you want some training and help getting started in the right direction.
For years I wanted to make money from home but didn't know where to start. "Helpful" articles just left me overwhelmed and confused. I decided that I wanted to take a course that would give me some skills and show me how to find work, because I did not have an entrepreneurial bone in my body. I had no clue how to get started.
A quality course is an awesome way to learn how to make money from home (and much cheaper than a college degree!). You can learn some helpful skills, figure out how to market yourself, how to bill your clients, and where to find work. Plus, many online courses come with private groups where you can ask questions and learn from people who are already doing it. That kind of support is invaluable!
If you want to learn how to make money from home, I want to point you in the direction of a variety of courses that will help get you trained up and started! Based on your skills and interests, you can choose which one you think is right for you.
Proofreader
Do you spot spelling and grammar mistakes in restaurant menus and on your friend's Facebook posts? Will it drive you nuts if I use there when it should have been their? Maybe you should be a proofreader!
Proofreaders are in high demand. I actually have one that I hire from time to time to proofread big projects for me, so I know that they are in demand and get paid well. Plus, you can work from anywhere!
To become a proofreader, you do need to develop your skills and learn how to set up your business and find clients. Proofread Anywhere is a course that will teach you all of it!
How much can you make as a proofreader? You can easily earn part-time income and as you fill up your client list, you can definitely earn enough to replace your full-time job as well!
If you're interested, I'm actually not going to just give you the link to the course. I want you to first sit in on a free workshop. The workshop will help you determine if proofreading is right for you, share how you can attract clients, and a bunch more good stuff. It's the perfect place to start!
Want to become a proofreader? Here's what you need:
Blogger
Of course I have to talk about blogging since I am a full-time blogger! I love what I do and it is the perfect fit for me! I spend time writing, taking photos, and creating. I'm constantly learning new things, which can be difficult and frustrating, but exciting too.
The best way to start blogging is just to do it! You can get inexpensive hosting through BigScoots to start up your site (the "shared, managed web hosting" plans will get you going for very little money). I recommend immediately taking the WordPress for Beginners course from Udemy to help you get your website set up and learn the ropes. It's how I got started.
But let's talk about the money part. How do you make money blogging? The thing with blogging is that there is no guarantee that you will make money, but it is possible!
The best course to take if you want to make money blogging is Elite Blog Academy. It is comprehensive and will take you from beginner to advanced strategies — all aimed at helping you make money as a blogger.
Enrollment for Elite Blog Academy only happens once a year, but you can get on the waitlist here. On the waitlist, you'll get tons of helpful info coming your way while you wait for course enrollment open up, so I highly recommend you get the waitlist!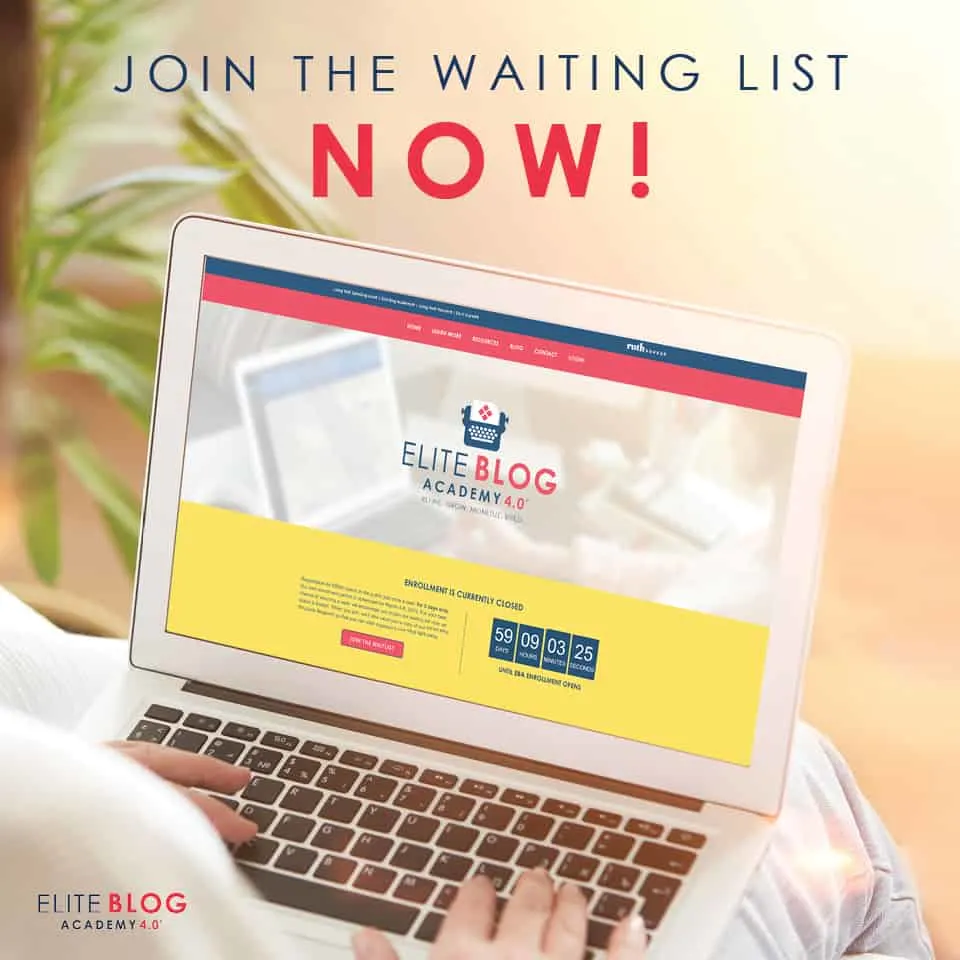 Virtual Assistant
What does a virtual assistant do? There are so many possibilities! You might use skills like:
Project Management
Social Media Management
Bookkeeping
Email Management
How much do virtual assistants get paid? A virtual assistant based in North America gets paid an average of $35-50 per hour! Not too shabby, right?
In 30 Days or Less to Virtual Assistant Success, you'll learn how to set up your business, how to pitch new clients and where to find them, how to handle contracts, and lots more. It's everything you need to get started working as a virtual assistant!
Does it sound like something you'd like to try? Here are the important links:
Click Here to Enroll in the 30 Days or Less to Virtual Assistant Success Course!
This Blog Post Will Give You Tons More Info About How to Become a Virtual Assistant
Amazon Seller
Are you great at finding the best deals when you're out shopping? That could actually turn into income for you!
You can learn how to do retail arbitrage: where you buy things super cheap and sell them for more on Amazon.
Jessica and Cliff, who are know as The Selling Family, support their family by selling on Amazon and now they teach others how to do it to!
There's a bootcamp to teach you how to set up your business, source inventory, and start selling! It's called Amazon Bootcamp.
How much can you make? It totally depends on how much work you want to put into it! You could do it as a side gig or replace your full-time income.
Are you interested? Here are the links you need to make it happen:
Making money from home is a dream for a lot of people. However, just knowing how and where to start is a hurdle most people never make it over.
Taking a course that will refine your skills and show you how to find work might be just what you need to finally start making money online from home!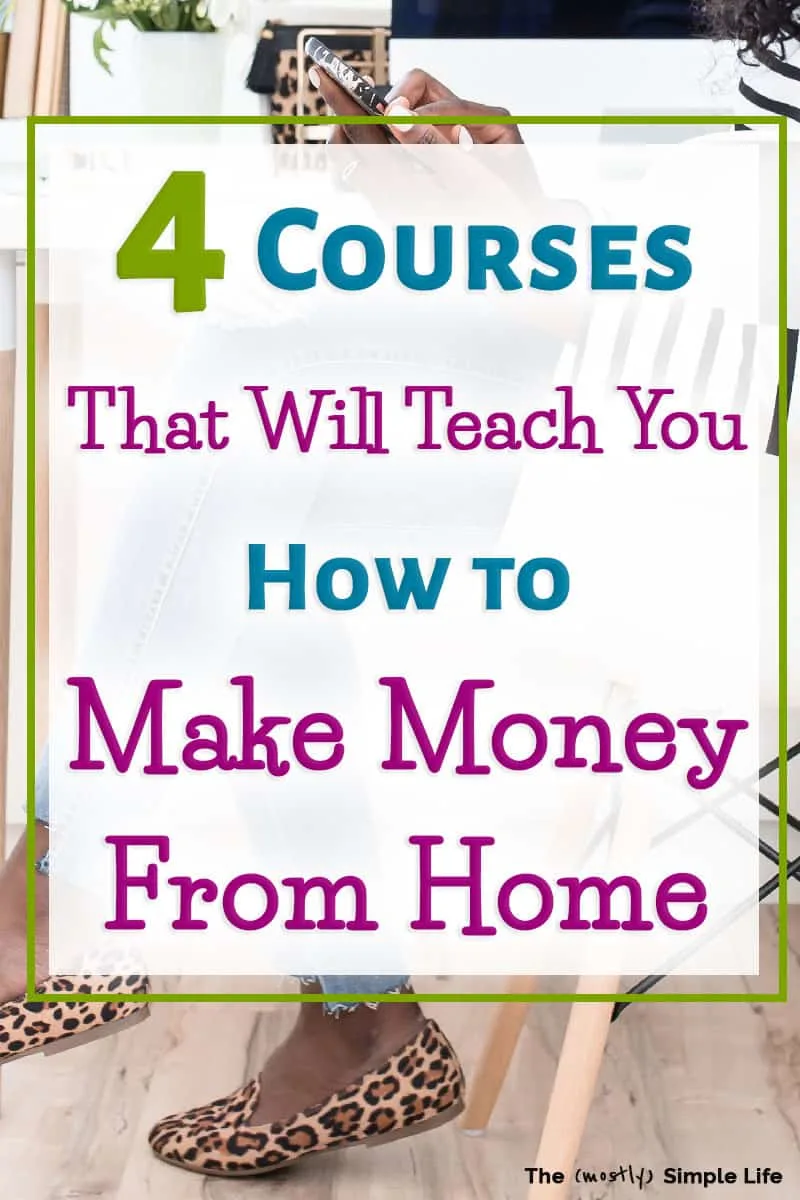 If you find this page helpful, please pin or share it :)