You've come to the right place to learn about shopping for groceries on a budget and reducing your grocery bills. I've prepared for you cheap grocery lists that you can take with you to the store to purchase food items with a low cost per serving (as low as 8-15 cents per serving). Using these lists can make a big difference with your grocery bills.
You will also find here practical grocery budgeting tips and budgeting examples from real people who spend very little on their groceries (as low as $50/week for 2 adults). You will also find resources to help you compare your expenses with average grocery costs to see how well you are doing. This should help you reduce your grocery budget significantly.
How to Reduce Your Grocery Shopping Expenses
Here are the top ways to reduce your expenses and do your grocery shopping on a budget:
Use these Cheap Grocery Lists
So let's start with the basics. Going to the store with a list of cheap items to buy (under $1 per individual serving) is a good starting point to keep your shopping focused on inexpensive items. A good grocery list will help you save money on your next grocery trip.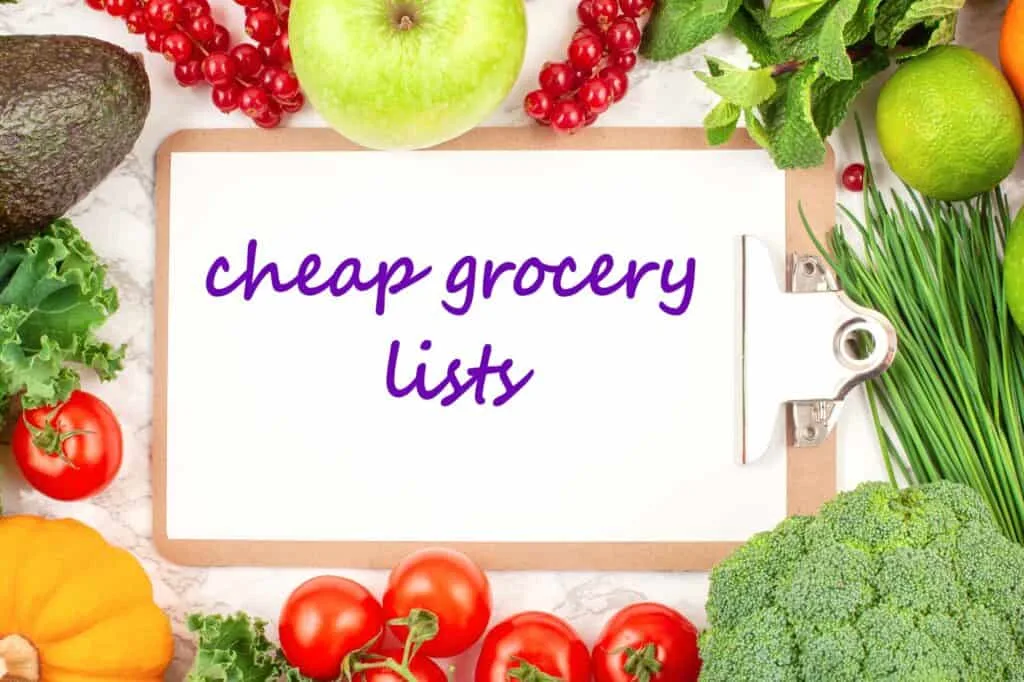 Check out these cheap grocery lists below. These lists contain food items that are inexpensive, but still healthy for you:
Cheap grocery list: ($50 a week for 2 adults). This list saves money with a focus on essential items, but remains balanced and healthy. Most of the products are very inexpensive (on average 10-30 cents per serving) and can help you lower your budget.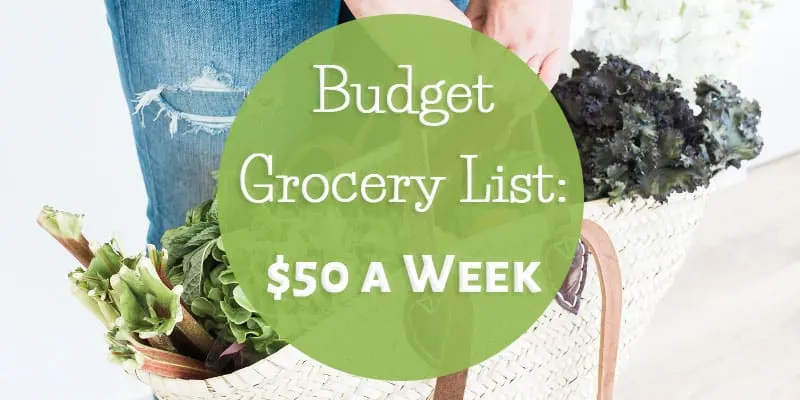 Healthy & cheap grocery list: the primary goal of this healthy grocery list is to save money with a tight budget. However, most of the items in this list are also nutritious and healthy.
Vegetarian grocery list: this veggie list replaces meat with alternative vegetarian-friendly proteins that don't cost too much (Under $1.00 per serving).
View our Top 10 Tips to Eat Healthy on a Budget
Eating healthy while saving money is possible. Check out our top 10 tips.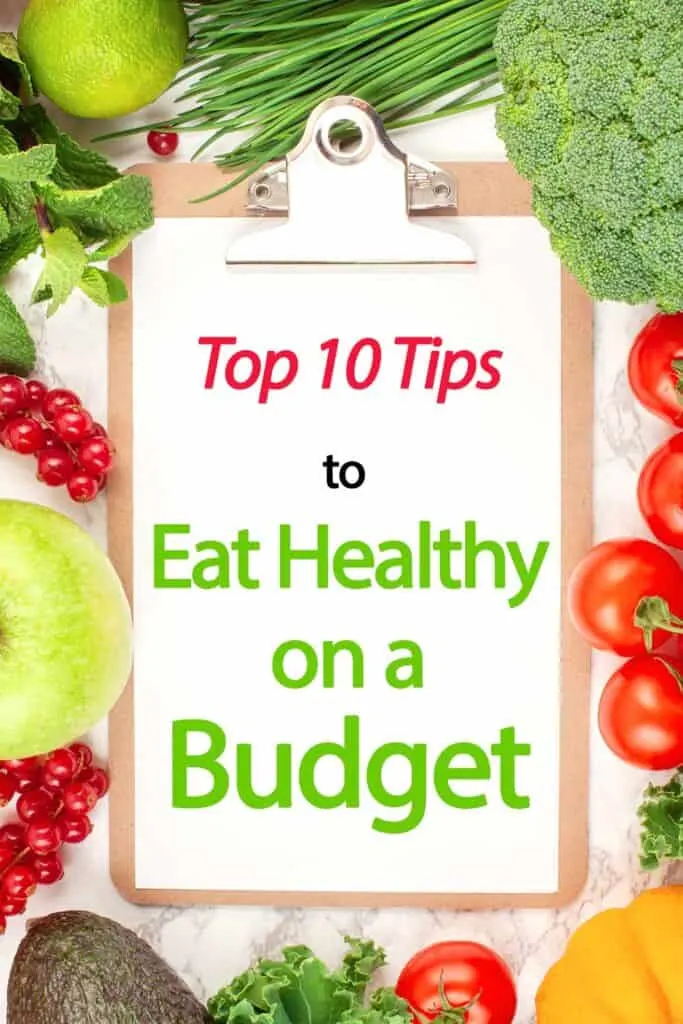 How to Save Money by Shopping for Groceries on a Budget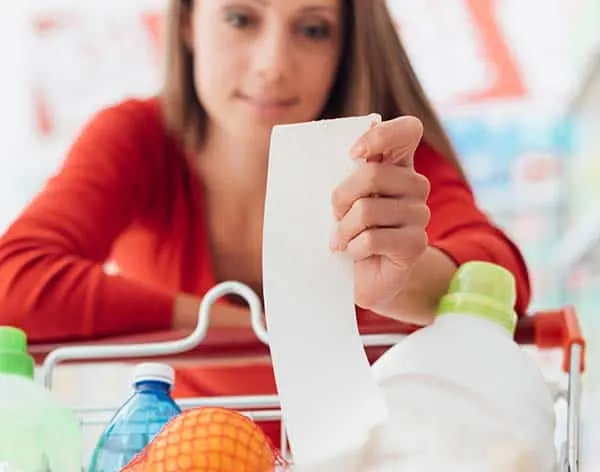 oh the word "budget" sounds so boring! The truth is that going grocery shopping on a budget (with a number in mind, for example $50 or $150 / week depending on your household size) will help you save money. You are now going to the store with a goal to achieve, and this will help you make the right decisions and discover new creative ways to meet your goals.
A grocery budget will make you more aware of what you're spending, help you prioritize where to spend the bulk of your money, and give you motivation to seek out sales or less expensive options. And you can reward yourself when you meet your goals!
You can check out my real-life grocery budget below. Austin and I stick to a $70/week grocery budget, and here is how we do it: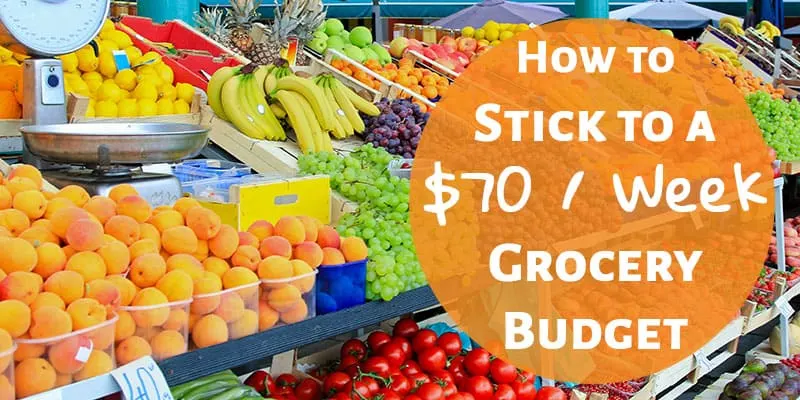 It might take a few tries to figure out what your budget should be if you're new to budgeting or have started eating differently, but don't use that as a reason not to work at spending your hard-earned money as well as possible.
Meal Planning : What is it, and Why Can it Reduce your Grocery Expenses?
If you go to the grocery store and buy whatever seems appealing & yummy in the moment, you're likely to end up with an odd assortment of foods that don't make a meal. You'll end up getting takeout more often and the food you do buy will go bad. Since groceries are one of the biggest expenses we have each month, and it's a category of our budget that we have control over (unlike our mortgage), I do my best to make sure that we eat at home and don't waste food, which means that I plan our meals!
Every week, I plan what meals I'll make and write down my grocery list so that I can buy the foods I need to make those meals. We waste very little food because everything that goes in the shopping cart is there for a reason. Here is below a link to my most popular article on meal planning: "2-step easy meal planning".
Shop for Recipes that can Save you Money
Buying cheap food products that you can use to make delicious meals is the perfect formula to keep your grocery budget low, while still enjoying your life! Below are a few links to check out to find awesome ideas for frugal meals that are delicious but cost very little money.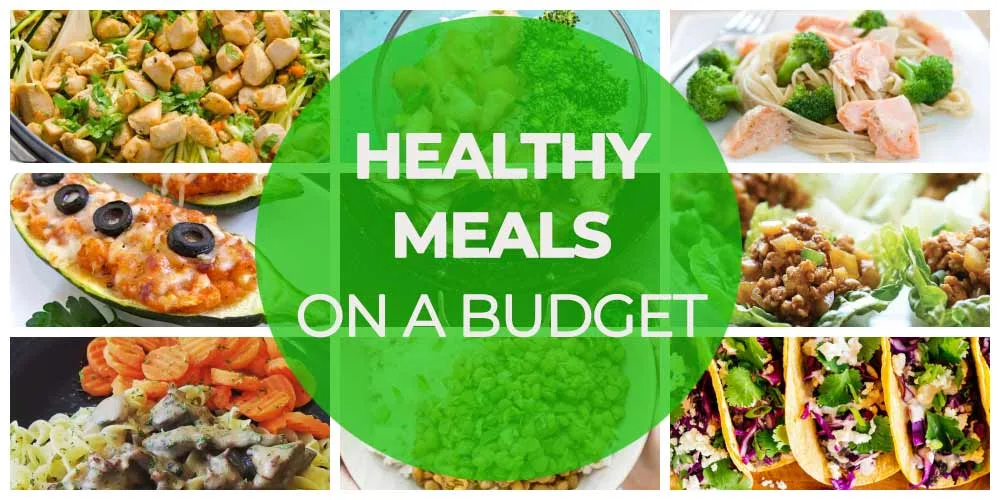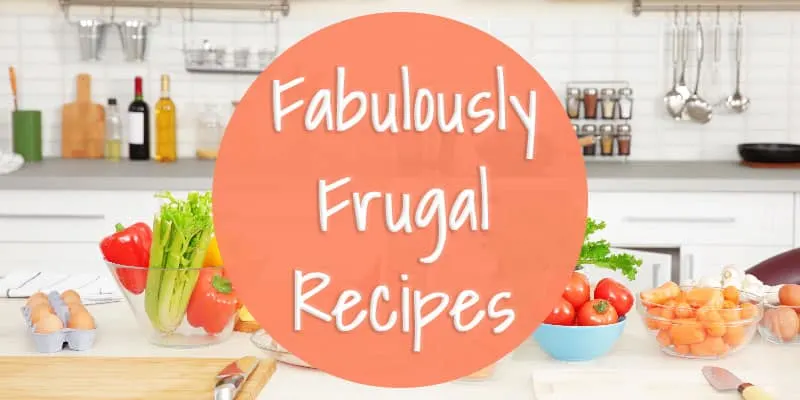 More Grocery Shopping Resources
I've got something else fun for you today: a free grocery list printable!