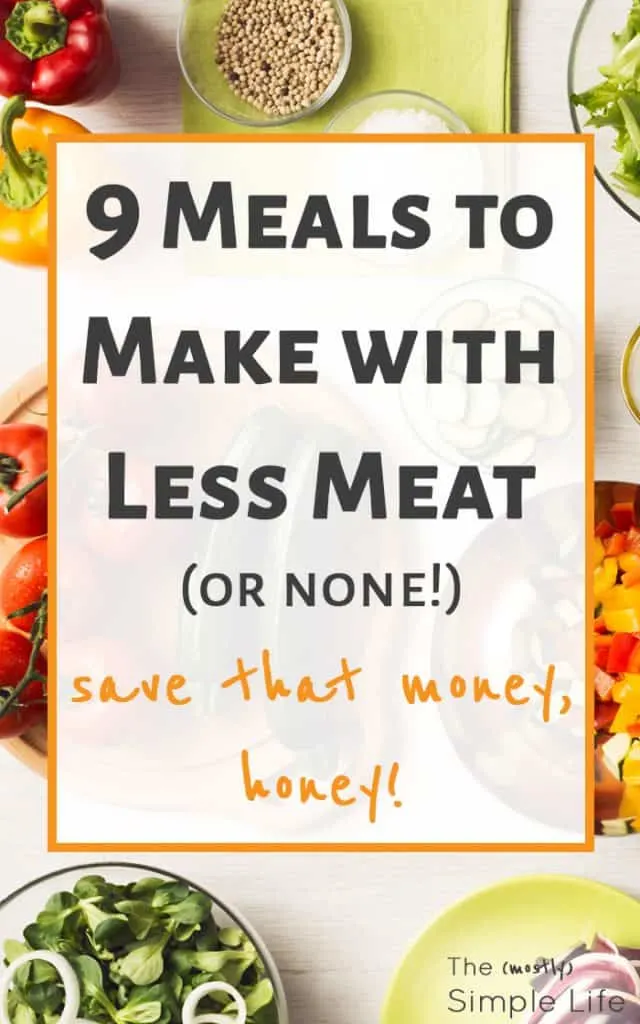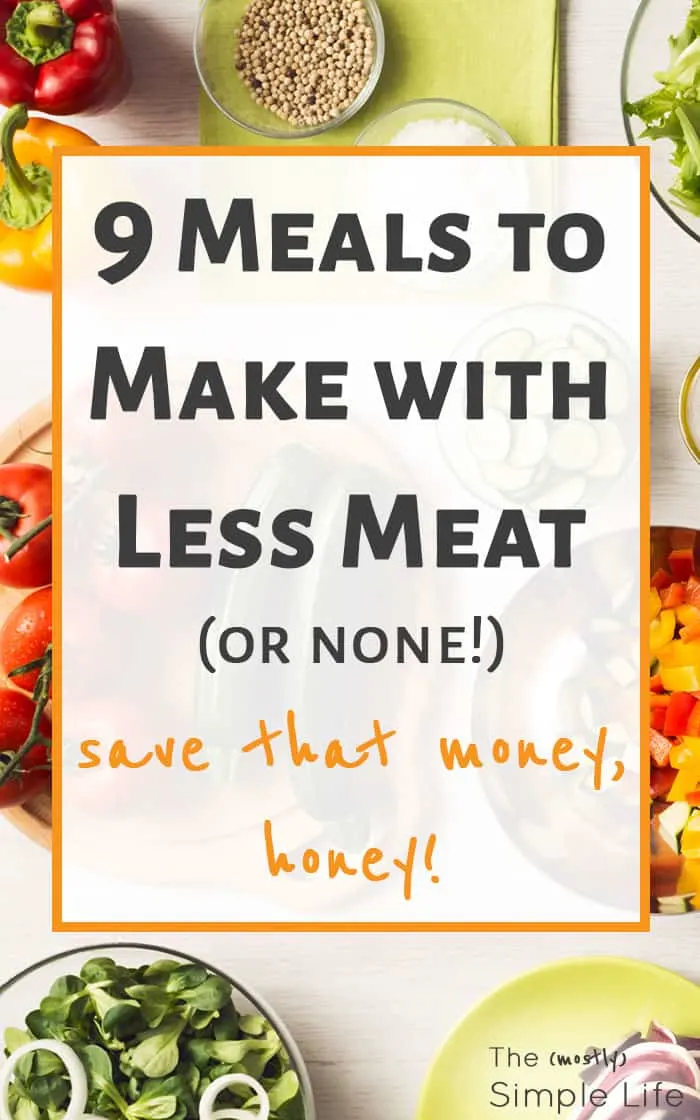 Meat is expensive!
Per serving, meat is definitely the most expensive part of each meal.
Now, I'm not about to become a vegetarian because I do like meat, but I do make an effort to use less of it or have meatless meals when possible. It saves us a lot of money and we usually don't notice the difference.
By eating more eggs and beans, we still get more than enough protein and aren't left feeling hungry.
I wanted to share some of the meals that we've been able to use less meat in, and some where we have cut it out completely for the occasional meatless meal.
You might want to look at my post on How to Eat More Beans (or get your family to).
Sidenote: You can get the meal planning printable I use each week by entering your info below!
[convertkit form=830245]
9 Meals to Make with Less Meat (or none!)
1. Spaghetti
Spaghetti is such an easy meal to make meatless. Just make it with noodles and sauce, no meat necessary.
I also like to buy frozen meatballs to warm up to go with spaghetti. I can warm up a couple for each person so that we still have a small amount of meat.
2. Hamburger Helper
That's right, I really like hamburger helper! When I make it, I use only a half a pound of ground beef instead of a whole pound.
I also add in a whole bunch of veggies, like frozen corn, during the last few minutes of it simmering.
3. Quesadillas
The quesadillas we make a very filling. I spread a layer of refried beans, then sprinkle some taco seasoning and shredded cheese.
If I have chicken, I'll add a small amount of shredded chicken but it's not absolutely necessary. This meal has so much fiber and protein.
We serve it with blender salsa, light sour cream, and sometimes guacamole.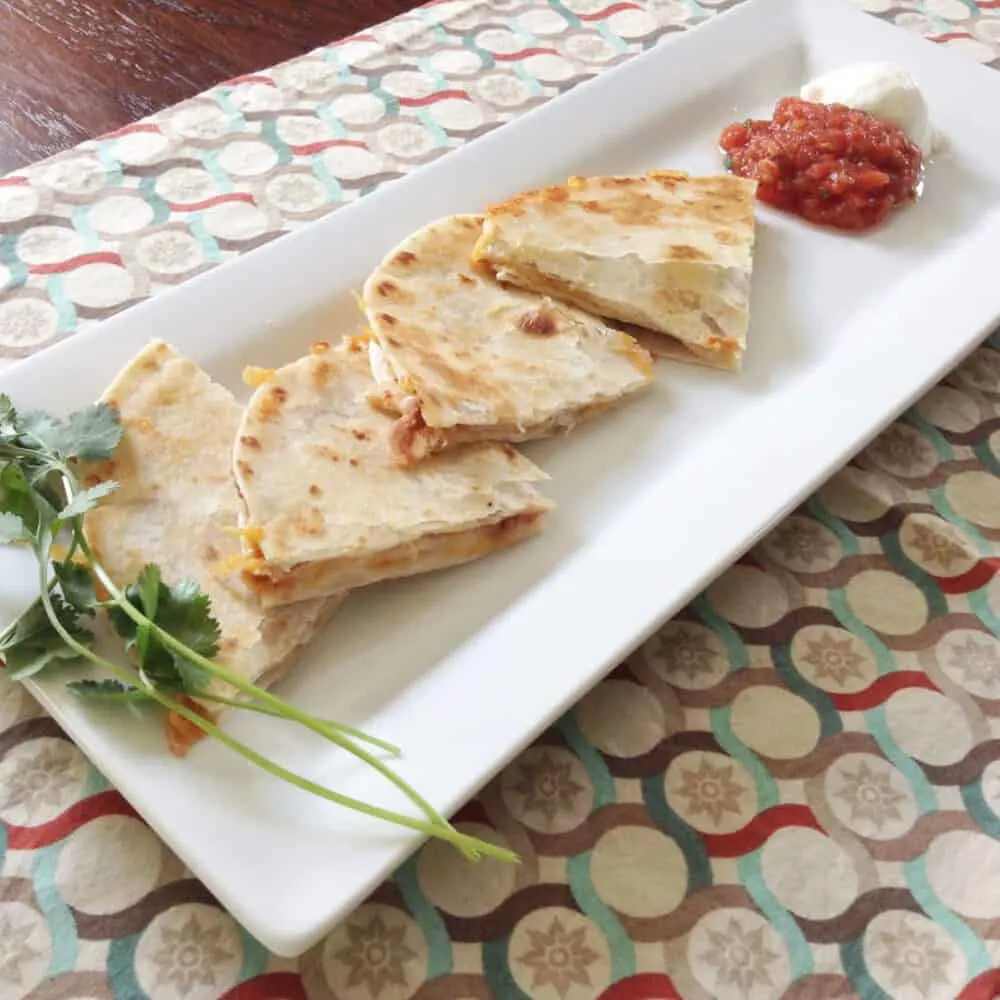 4. Soup
Any kind of homemade soup can be made with less meat or no meat.
To make sure it's filling, you can add rice or extra veggies.
One of my sneaky ways to eat more beans is add a blended can of beans. It makes the soup thicker and doesn't give you the bean texture that a lot of people dislike.
5. Pancakes & Eggs
O, how I love breakfast for dinner. It's a great meal to go meatless with. We had pancakes and eggs for dinner last night! If we have frozen sausage patties, we might warm those up to go with the pancakes and eggs.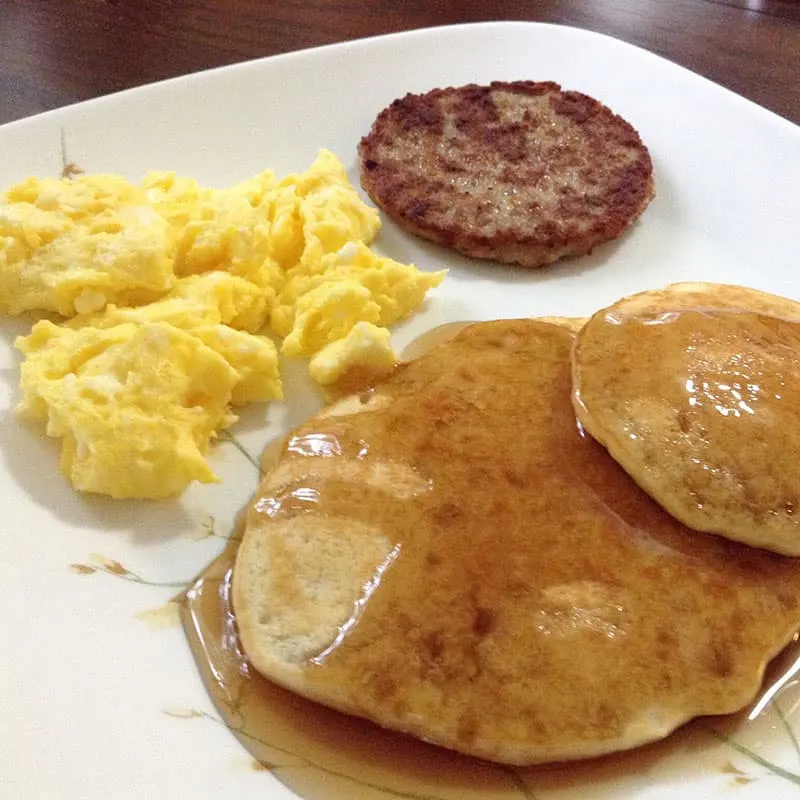 6. Pasta
I have a thing for Pasta Roni. I just love it! I have it for lunch all the time. Usually, I add some chunks of leftover chicken or some bacon bits along with some sliced tomatoes.
If you're not a big Pasta Roni fan, those toppings work for just about any kind of pasta. We always add a small amount of chicken and some tomatoes to our fettuccini alfredo.
7. Big Salad
Austin takes a huge salad to work every day for lunch. It's quite the deluxe salad, with all kinds of veggies in it.
If we don't have any meat to put in it, we add either beans or a few hard boiled eggs for protein.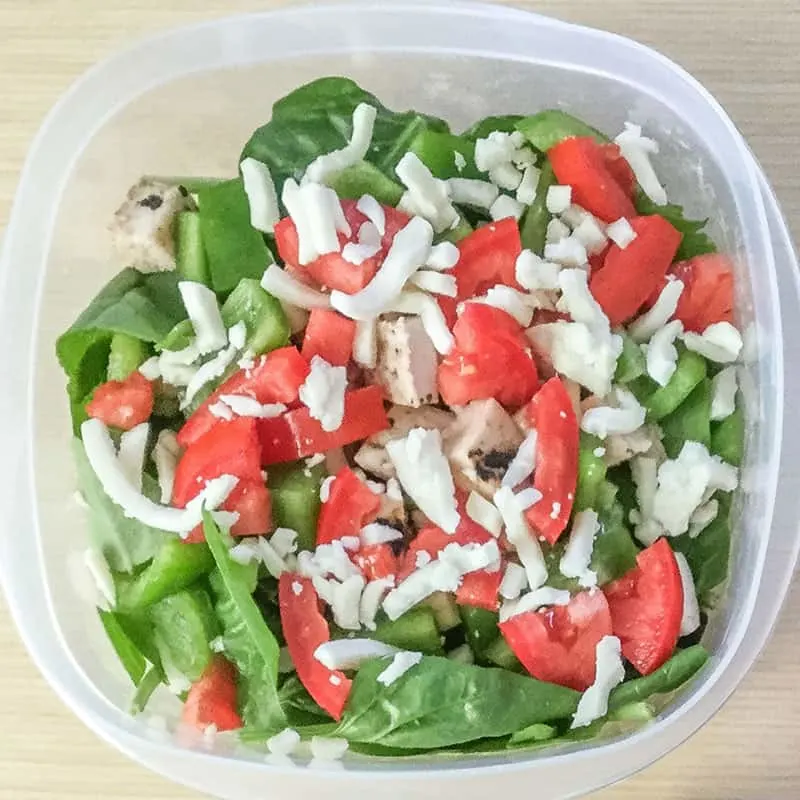 8. Tacos
I don't think I could ever go meatless on tacos, but we do try to stretch the meat.
You can serve tacos with refried beans or rice to make them extra filling without needing as much meat. We also like to cook the taco meat with sliced green peppers and onions. The extra veggies are delish!
9. Lasagna
I don't add a lot of meat to my lasagna. In fact, the last time I made my Cheater Lasagna, I only used 1/4 lb of ground beef.
Lasagna is already quite filling because of the various cheeses and pasta, so I don't think it requires much meat to still taste wonderful.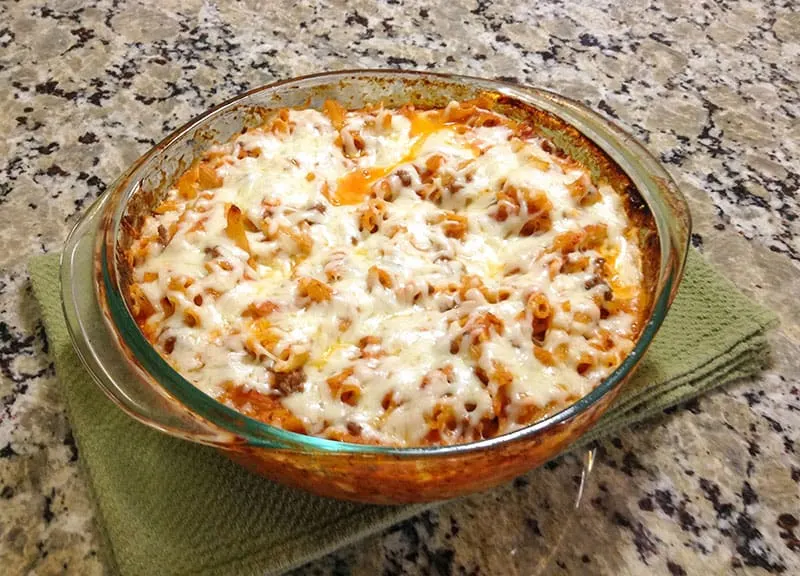 By substituting less expensive ingredients, like eggs, beans, and rice, we've been able eat less meat.
We're still perfectly full after each meal and are getting enough protein. It's just easier on our grocery budget, which is a wonderful thing! Plus, to be honest, we hardly notice the difference!
Don't forget to check Ibotta for any cash back rebates when you shop. All you have to do is scan your receipt to redeem them, so it's super easy. My favorite part is that they have rebates for "any brand" items, which means that you can get cash back on store brands. When you sign up and redeem your first rebate you'll automatically get $10 if you sign up with this link!
Related Posts:
⇒ What meatless meals do you make?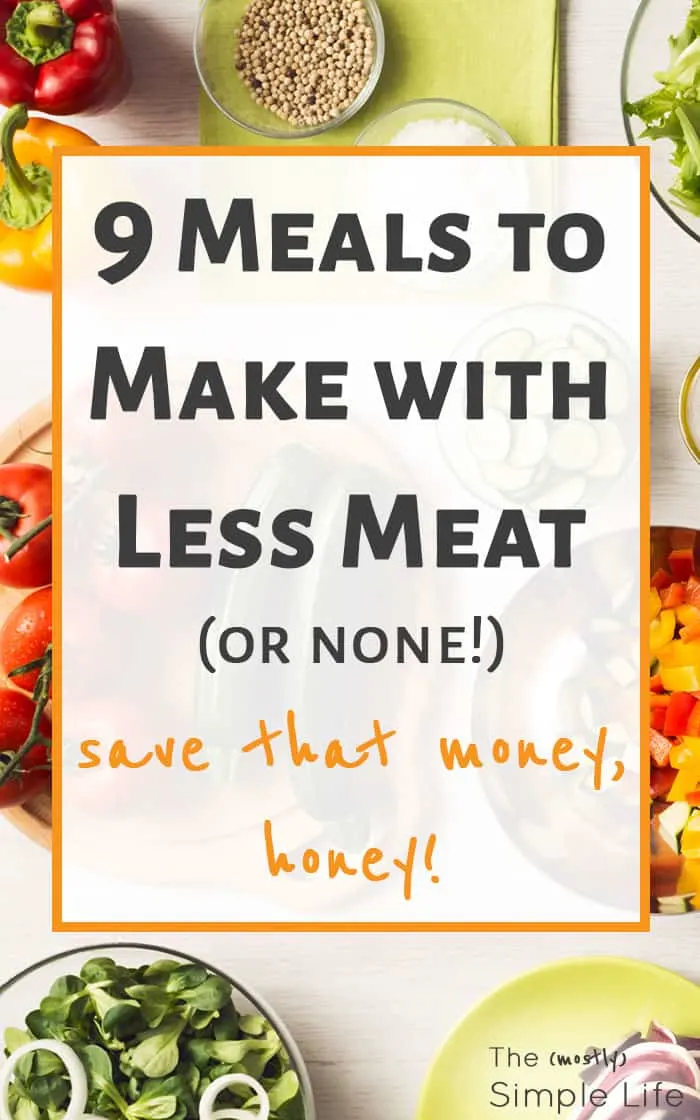 If you find this page helpful, please pin or share it :)