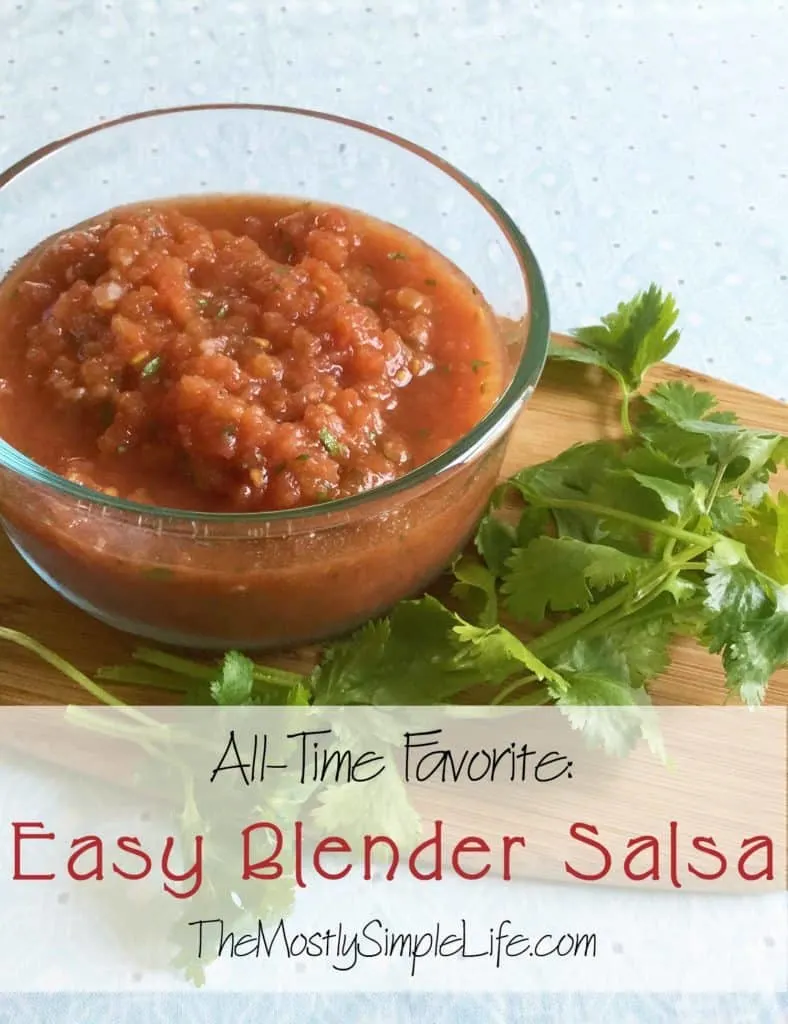 I make blender salsa almost every week! It is one of our all-time favorite recipes.
It's truly one of those things where once you have it, you can never go back to jarred salsa from the store.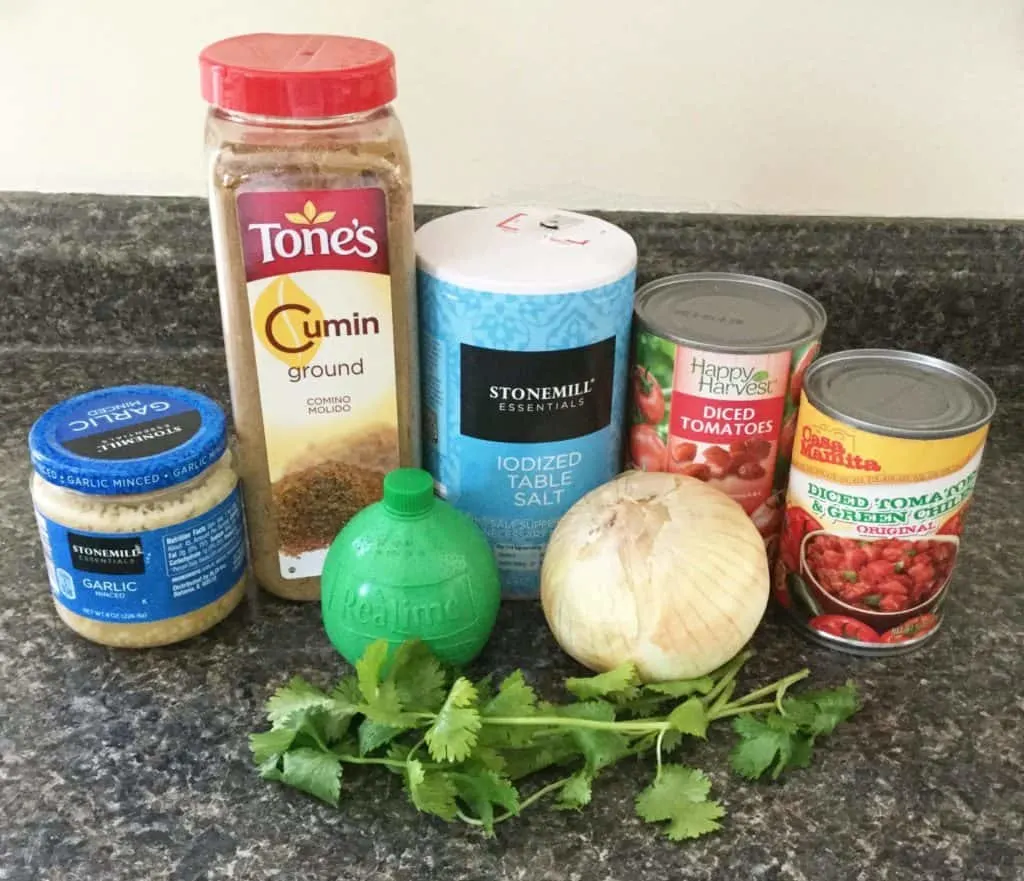 It tastes so fresh and only takes me 5 minutes to whip blend up. You just throw all of the ingredients in the blender. Blend. Then eat.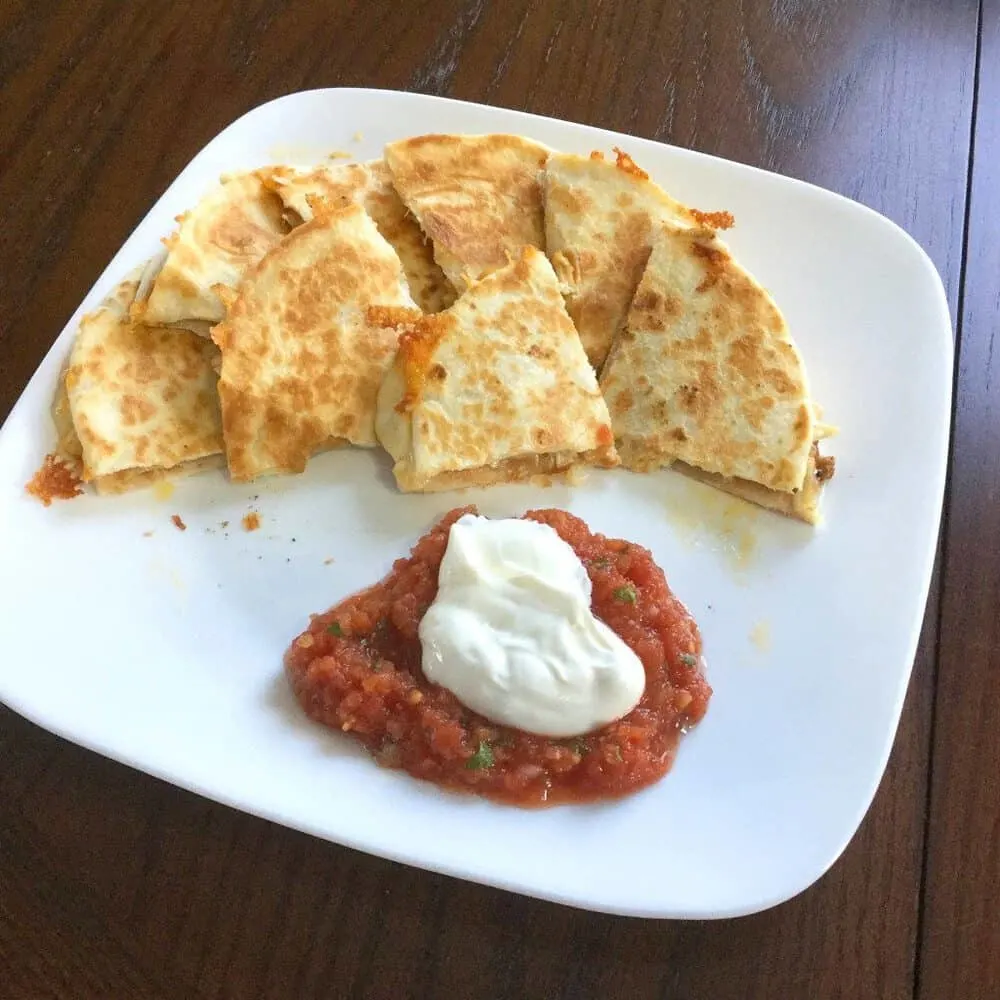 I make a double batch when we have people over and everyone chows on chips and salsa.
We also always make it to go with tacos, fajitas, and quesadillas.
(This post contains affiliate links)


If you're in the market for an amazing blander, I adore my Ninja Blender. We've tried other blenders and nothing compares to this guy.
All of the ingredients rotate through the blender and get evenly blended. It can chop, blend, and replace your food processor. Plus, it can all go in the dishwasher. We use ours almost every day.
On to the recipe!
Blender Salsa Recipe
1 – 14oz can of diced tomatoes, drained
1 – 10oz can of diced tomatoes with chilies (like Rotel), drained
1/2 small onion
1 clove of garlic
1/2 tea. salt
1/4 tea. cumin
small handful of cilantro
juice of 1 lime (about 1 Tbsp)
Instructions
Add all ingredients to your blender and blend it up! Blend longer for smoother consistency, shorter for chunkier salsa.
⇒ Have you ever made fresh salsa or blender salsa?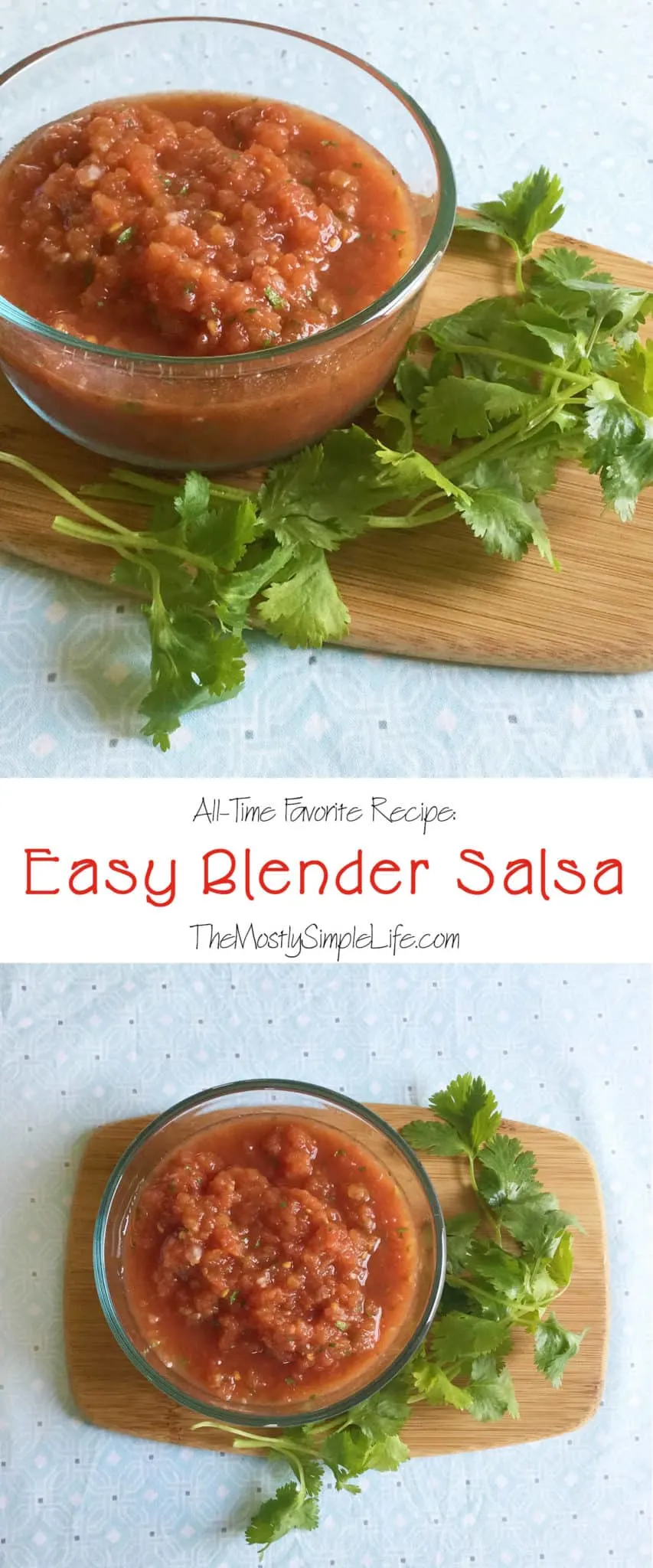 If you find this page helpful, please pin or share it :)