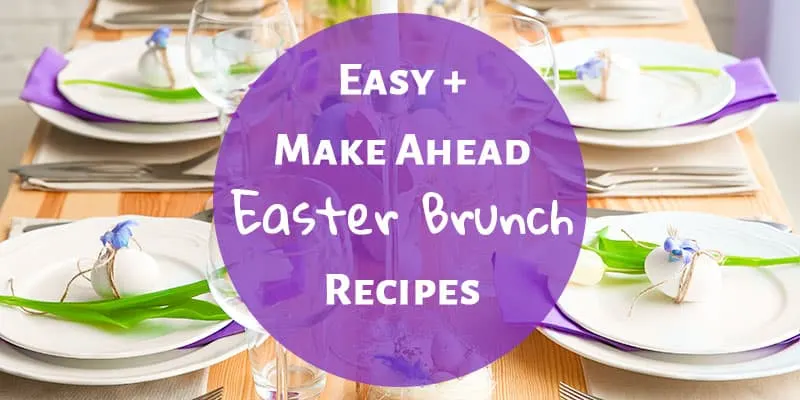 Easter is coming up quickly and I'm loving the idea of having an Easter brunch! We don't currently have any Easter traditions at all and brunch is never a bad idea, so I'm collecting ideas.
Of course, all menu ideas must be fairly quick and easy. Bonus points for recipes that can be made ahead of time.
Essentially, I ended up creating my dream Easter brunch menu. Now, if only I could hire a chef for the day to make it happen.
Easter Brunch Recipes (aka: the perfect brunch menu)
French Toast Bake
Baked Parmesan Hash Browns
(Can be prepped the day before)

Baked Ham & Cheese Sandwiches
(Can be prepped the day before)

Fruit & Cream Cheese Pastries
(Supposed to be quick and easy)

Deviled Eggs
Fruit Salad
Sunshine Berry Spritzer (non-alcoholic)
Coconut Macaroons
You Might Like These Posts Too:
Simple & Inexpensive Christmas Traditions
13 Ways to Make Halloween Special in 10 Minutes or Less
What We Eat in a Week: Our $70 Meal Plan
How I Stick to a $70 Per Week Grocery Budget
⇒ I'd love to know what your Easter traditions are! Do you have a special brunch? What are the must-have Easter brunch recipes?
If you find this page helpful, please pin or share it :)