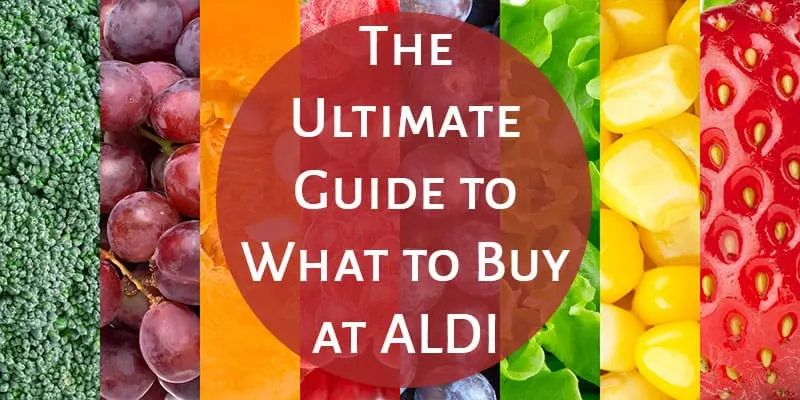 Question: What should I buy at Aldi?
Answer: Everything.
Seriously.
Some people have a view of Aldi that their food is sketchy or scarier than the food at any other grocery store and it's just not true.
You won't recognize any brands or packaging at Aldi because they have their own brands that are "private label". Their private label foods are just as good, if not better than name brands and popular store brands. It's good stuff!
Reasons You Need To Shop at Aldi:
Money
We save a ton of money by shopping at Aldi. The prices are insanely good. If you spend hours couponing, you might be able to get a better deal on a few things somewhere else, but for the average shopping cart full of food, you're going to save a ton of money.
I found a study that compared Aldi prices to Walmart prices(here) and found you could save up to 30% by shopping at Aldi! That means if you spend $100 on groceries per week, you could save $30 every week. That's $1560 a year!
Sidenote: Meal planning is one of the most important things we do to save money on groceries. You can get the meal planning printable I use each week by entering your info below!
[convertkit form=830245]
Time
I like to shop at Aldi because it saves me a ton of time. The store is set up so that you pretty much move in the same direction as everyone else and zigzag through each isle on the way to the checkout. You can make one pass through each isle, grab what you need and you're done.
Plus, you don't have to look at 15 different brands of ranch dressing trying to decide which to buy. They have about one or two varieties for each product. You know you're getting a good price, so you can walk by and grab what you need. No need to compare prices on different brands and see what's a better deal. It's quick.
We live about 45 minutes from the nearest Aldi, so I make a huge list and try to stock up on everything I can for the month (I have to make a weekly fruits and veggies stop somewhere for the rest of the month). It took me less than 45 minutes to get through the entire store and check out with a month's worth of food. That same trip would have taken twice as long anywhere else.
You Might Like These Posts Too:
The Ultimate Guide: How to Eat Healthy on a Budget
What We Eat in a Week: Our $70 Meal Plan
What to Buy at Aldi
Well, I stand by my first statement. Buy everything at Aldi. Try it all!
The only thing we have found that we don't care for at Aldi is their version of Rice-a-Roni. Everything else we've tried has been good.
Our Aldi Favorites:
Snacks
I'm slightly addicted to their sweet potato chips and we always buy the restaurant style tortilla chips.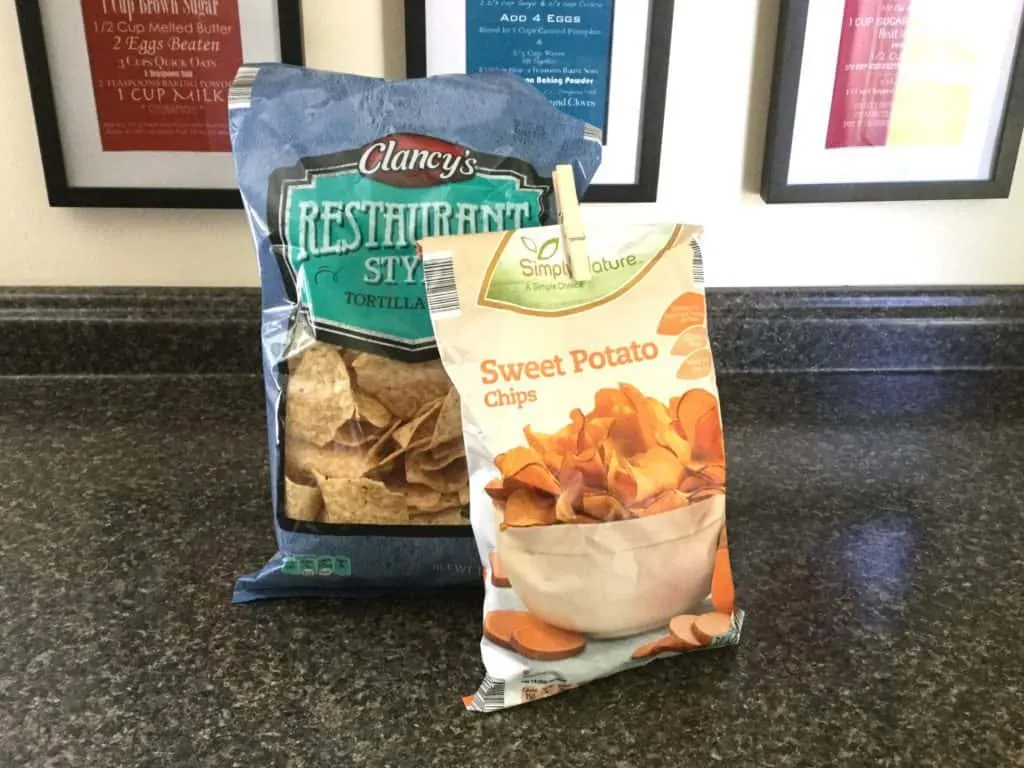 Baking Supplies
I buy all of my baking supplies there: Flour, sugar, powdered sugar, brown sugar, baking soda, baking powder, cocoa, chocolate chips, nuts, salt, and molasses. I also buy pancake mix, baking mix, and cake mixes at Aldi. They have really good olive oil and extra virgin olive oil for cooking as well as honey at a good price.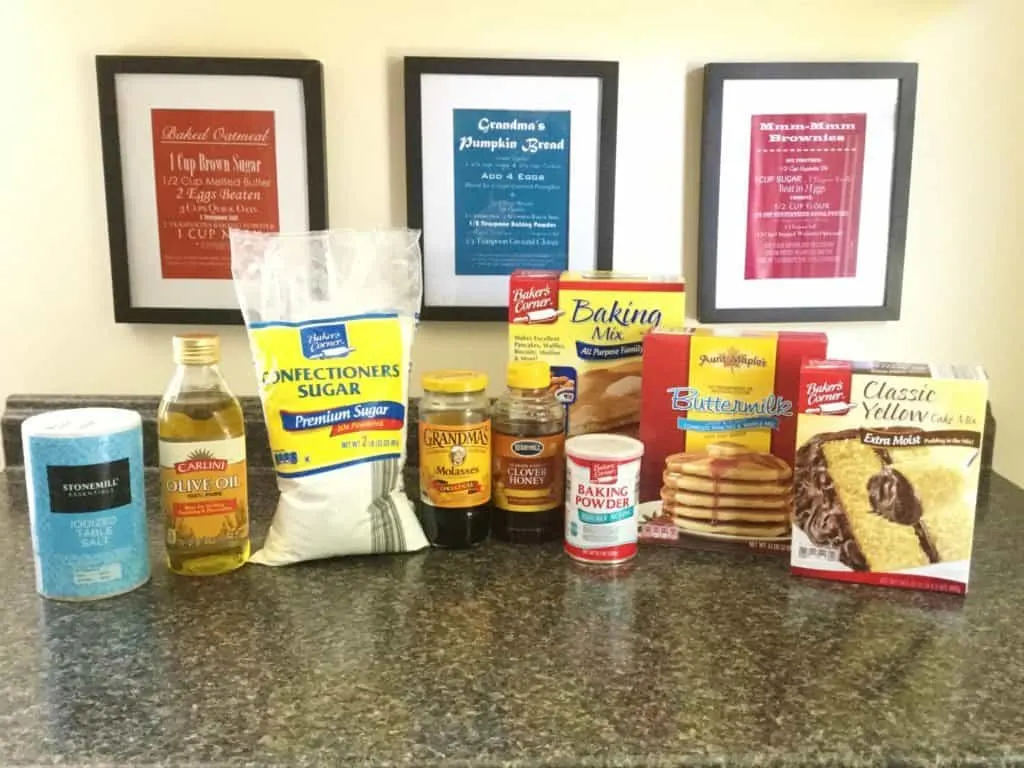 Condiments
We use Aldi's balsamic vinaigrette as a chicken marinade. We buy salad dressings, mustard, ketchup, pickles and light mayo there regularly.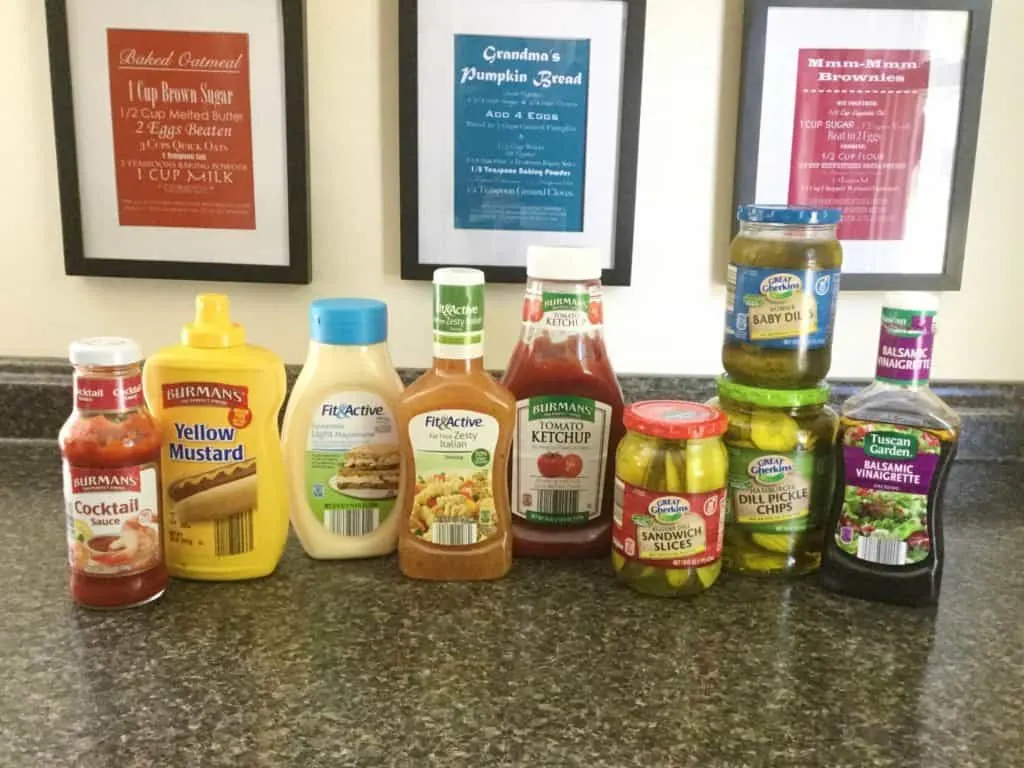 Dairy Products
You can't beat the price or quality at Aldi for light sour cream, cream cheese, and ranch veggie dip (my favorite). On occasion we've found better prices on cheese at other stores, but if it's not on a really good sale, Aldi has a good price that's at least better than Walmart.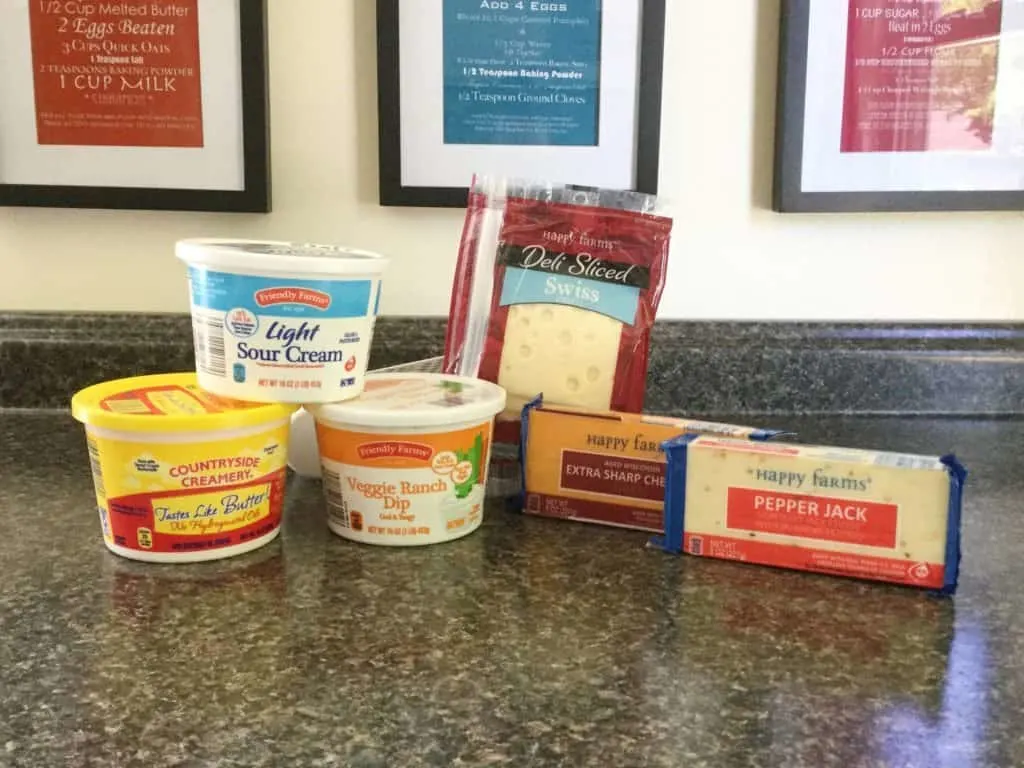 Canned Goods
I buy cases of diced tomatoes and diced tomatoes with chilies every few months so that we always have what we need to make my blender salsa. We also get canned veggies, cream of mushroom and chicken soups, and fat free refried beans. Oh, and chickpeas too so we can make our own hummus.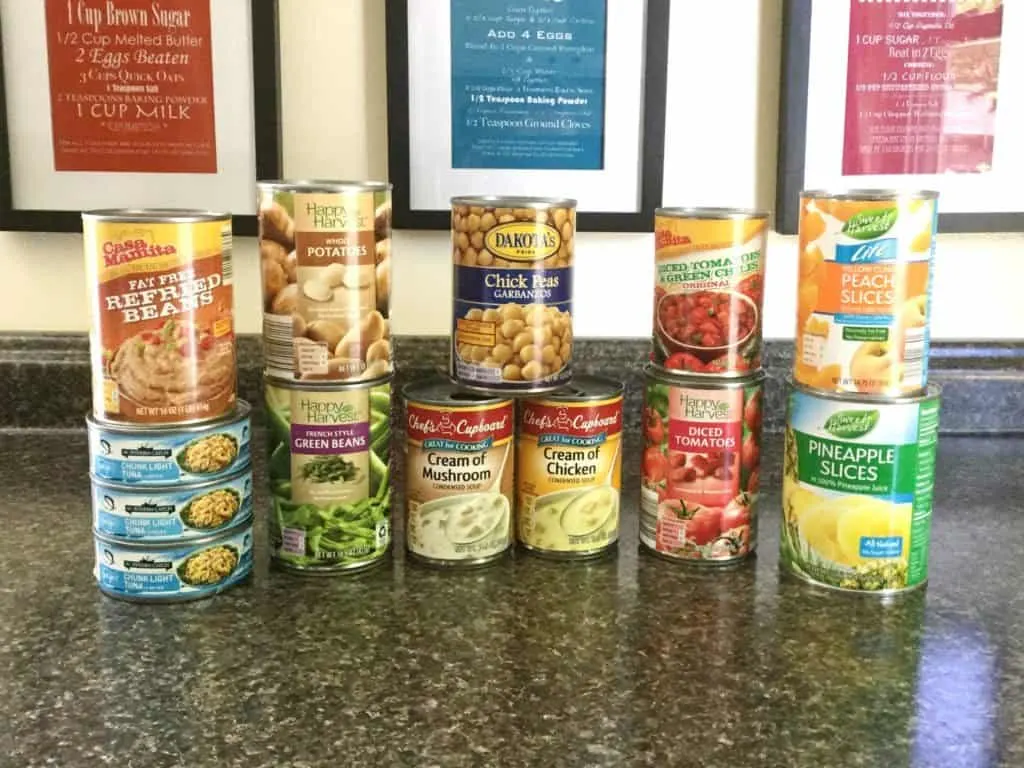 Breads
You can't beat the Aldi price for hotdog and hamburger buns. We also buy their 12-grain bread.
Pasta
They have an amazing price on boxes of pasta. We stock up on spaghetti and angel hair noodles, plus rotini to make pasta salad. I love Aldi's pasta sauce, and I'm pretty sure you couldn't make your own for the price they sell it.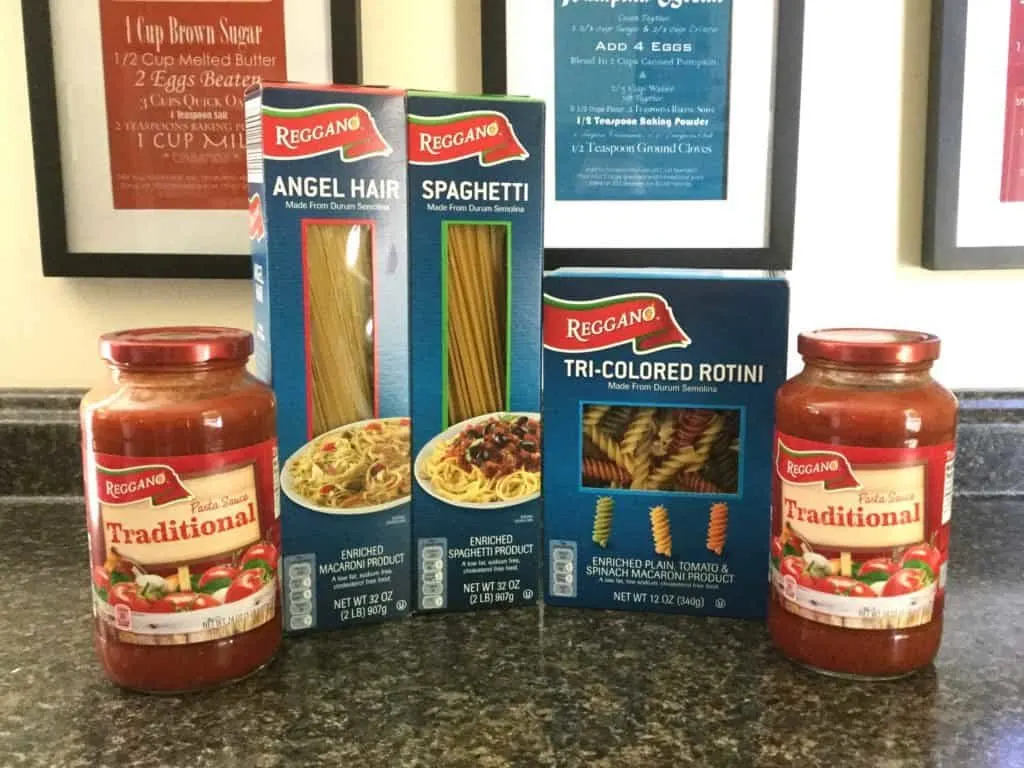 Meat
I like to check the specials on meat. I got a good deal on chicken breast this month. I love their frozen burger patties. You can throw them on the grill still frozen with a little seasoning and they cook up fast.
Frozen Seafood
We regularly buy bags of frozen salmon and tilapia at Aldi. We also buy frozen shrimp.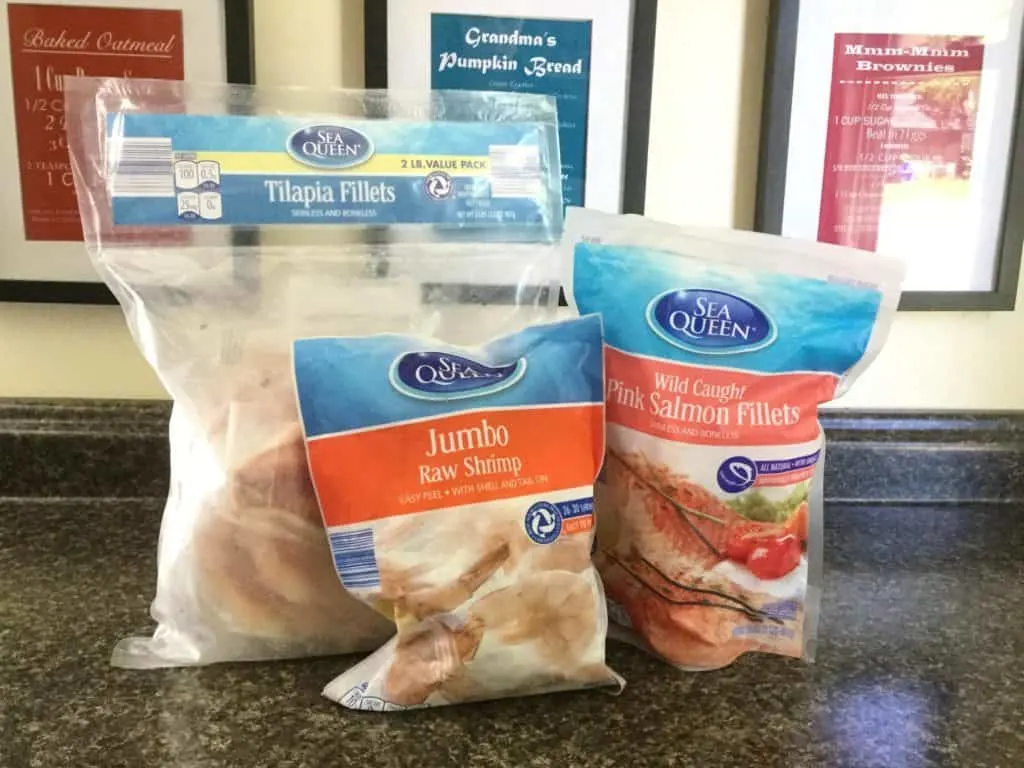 Fresh Fruits & Veggies
All of the Aldi stores around here have great quality fruits and vegetables. I buy as much as I think we can use before it goes bad and then I have to shop elsewhere until my next Aldi trip.
Look out for special seasonal & holiday items:
In the fall, you can get a great price for canned pumpkin. I stock up for the whole year because they can run out of it and I use it to make chocolate muffins throughout the year.
Around Christmas they get in cheesecake samplers that are delicious. Also, look out for the spiral honey-glazed hams. They always have a better price than anywhere else and they are so good.
My Ultimate Favorites
This may seem odd, but I always keep a stock of Aldi taco seasoning and bacon bits. We like the taste of their taco seasoning better than any other brand. As a bonus, it's only 35 cents!
The bacon bits are the real ones, not the weird fake-o kind. They are such good quality and we prefer them to name brand bacon bits. We use them on pizzas, quesadillas, salads, homemade mac & cheese, all kinds of stuff. They add a lot of flavor.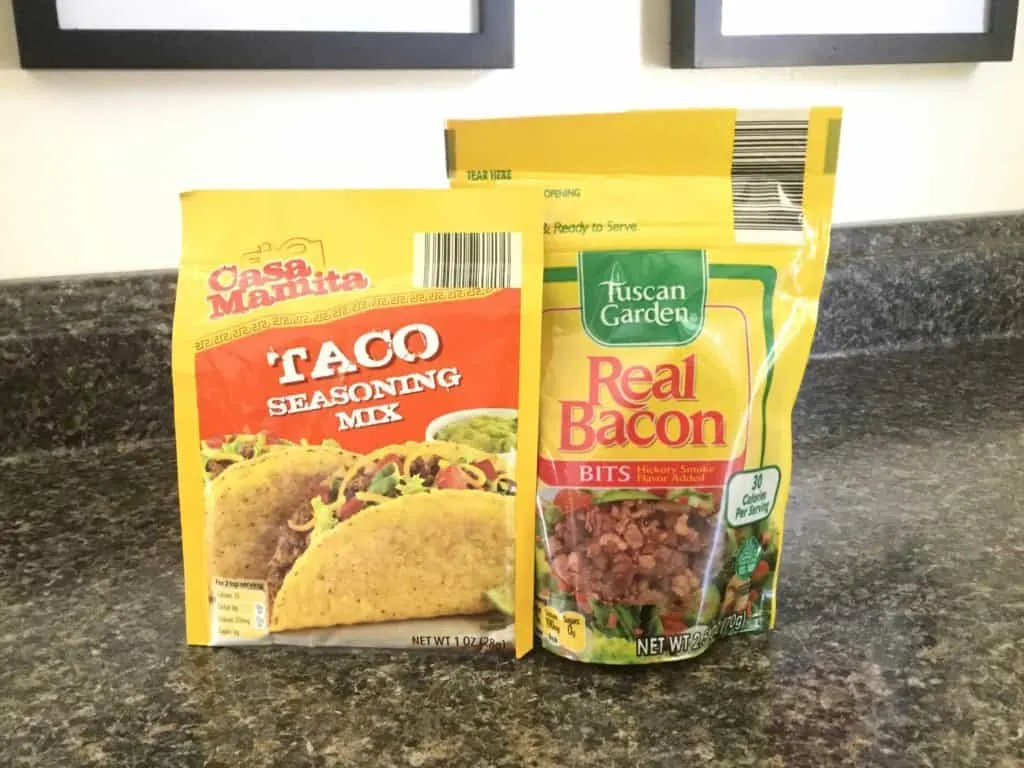 ⇒ Are you an Aldi shopper? What are your favorite things to buy there?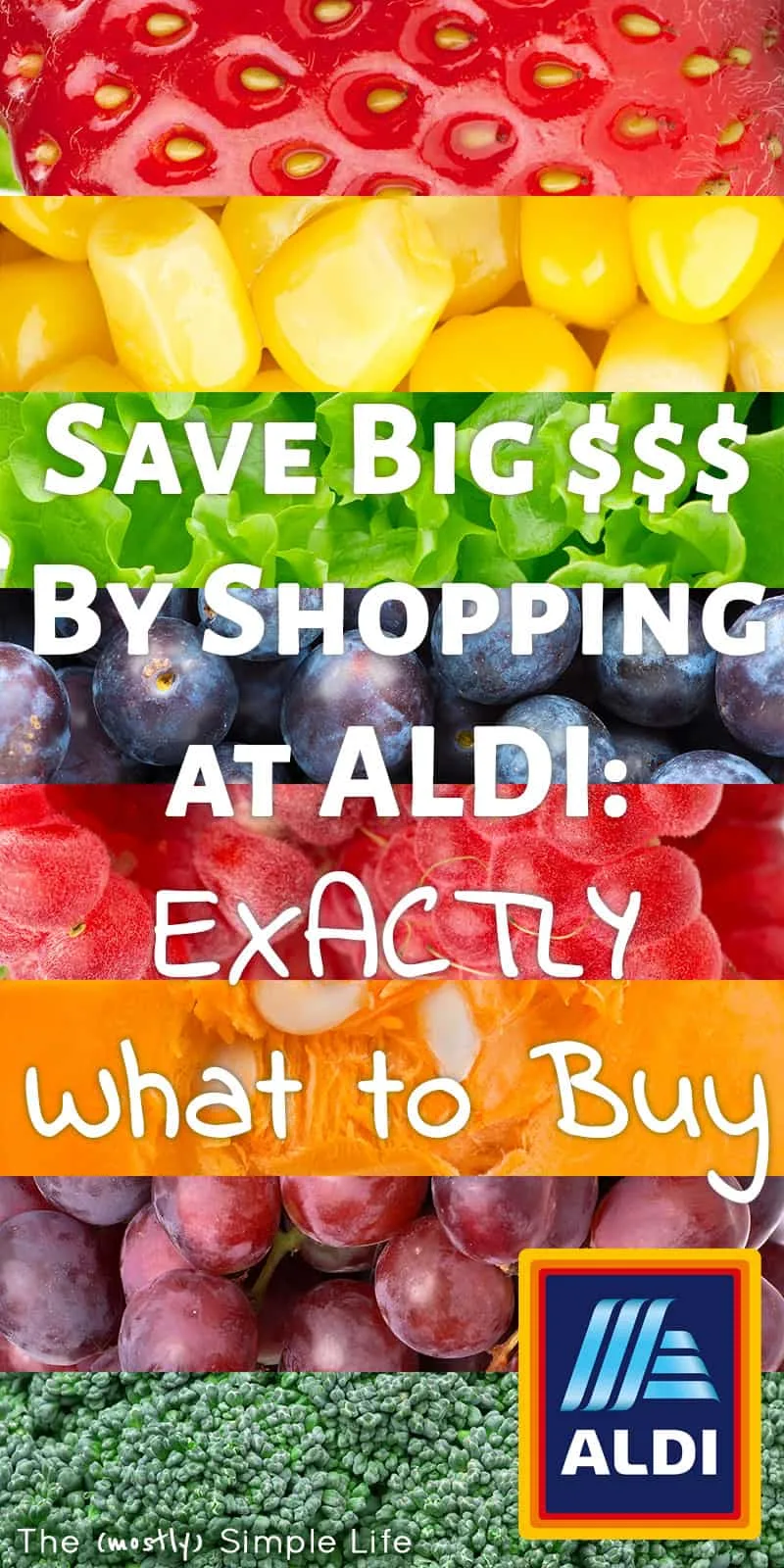 If you find this page helpful, please pin or share it :)