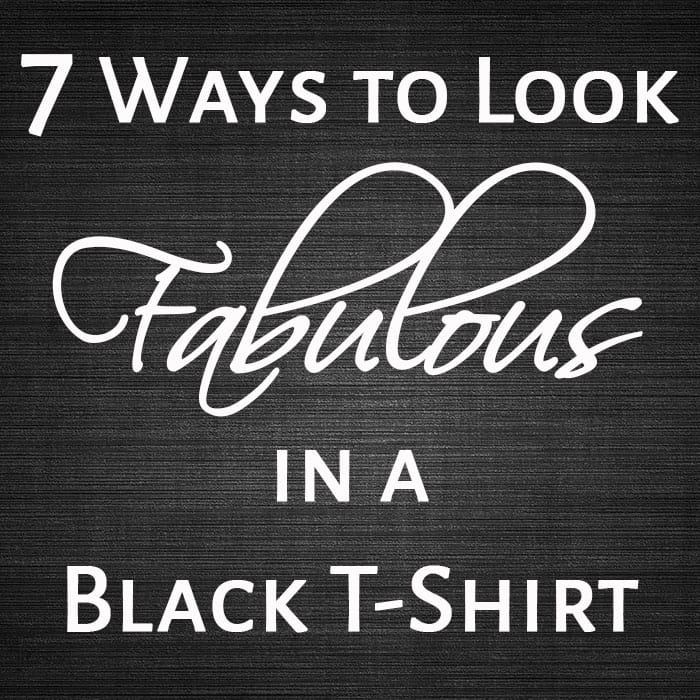 If you're going to pare down your closet, it's helpful to have some clothing pieces that are super versatile. I love clothes that and be worn through multiple seasons, be dressed up or dressed down, and most important of all: are comfortable!
I present to you: the humble black t-shirt.
Why black? Well, let me tell you.
(1) A white t-shirt can look a bit like an undershirt, but not a black one. (2) It's a neutral color that can be mixed with endless bottoms, layers, and accessories. And (3) A colored t-shirt is can be hard to dress up but a black one can look downright classy with the right accessories.
A black t-shirt is a fabulous wardrobe staple. So for fun today, I'm going to show you a bunch a ways to look fabulous in a black t-shirt!
Bare in mind that I am not a model (note my awkward poses 🙂 ).
7 Ways to Look Fabulous in a Black T-Shirt

1. A Skirt
I feel like a skirt with a t-shirt is cute without trying too hard, ya know? Add leggings and boots when it gets cold out to wear this in all seasons.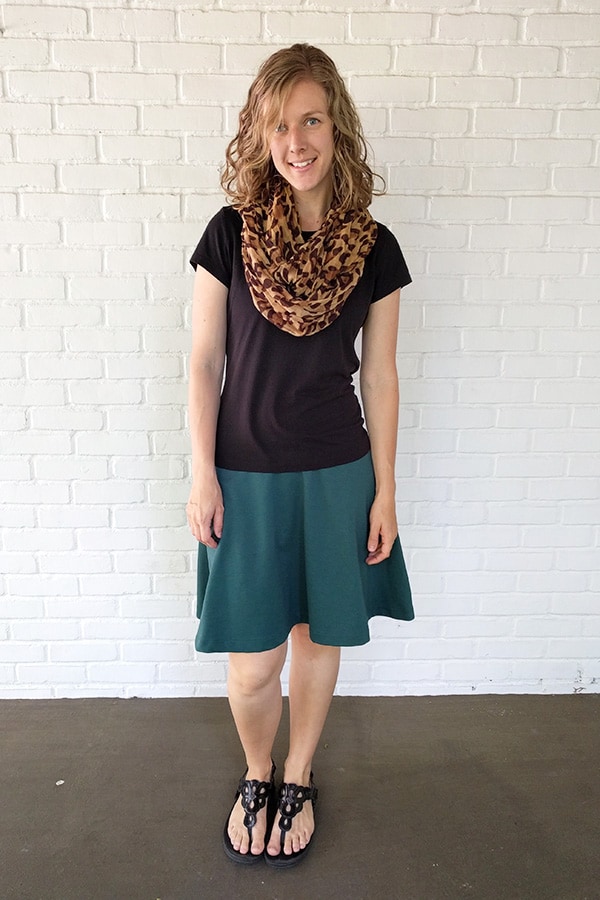 Similar Skirts: Amazon | Target
Exact Shoes: Amazon
2. Jeans
Dark jeans with a black t-shirt is a pretty classy look. You can really amp it up with accessories.
3. Colored Jeans
A neutral black shirt goes great with any color of jeans, which means that you don't have to worry too much about matching.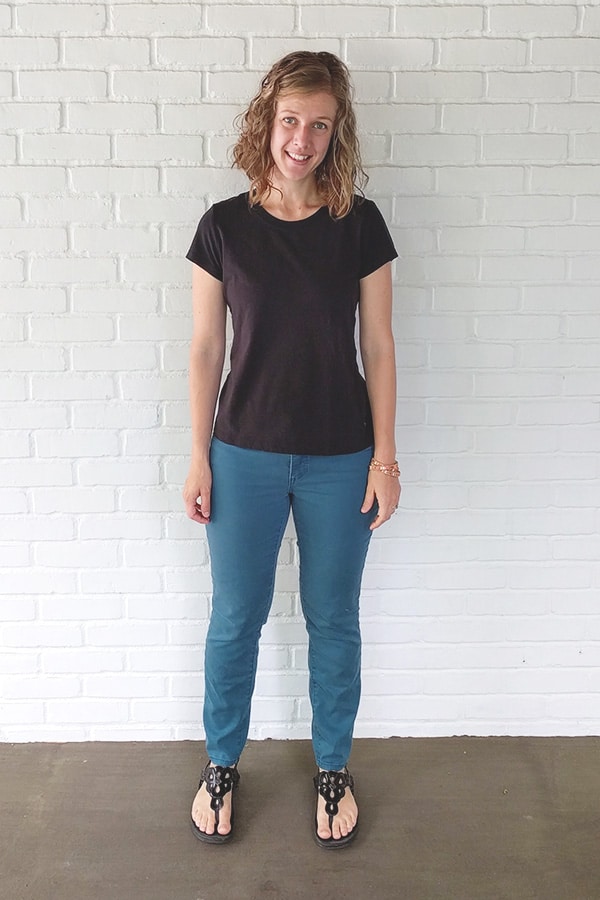 4. A Scarf
I have a few gauzy infinity scarfs that I love. They make a simple outfit like this look really put together with hardly any effort.
Favorite Scarfs: Leopard | Tribal Print
5. A Head Scarf
Go a little boho with a head scarf. A simple black t-shirt is great becasue you can have a lot of fun with the accessories without worrying about matching or mixing patterns (things I'm not great at).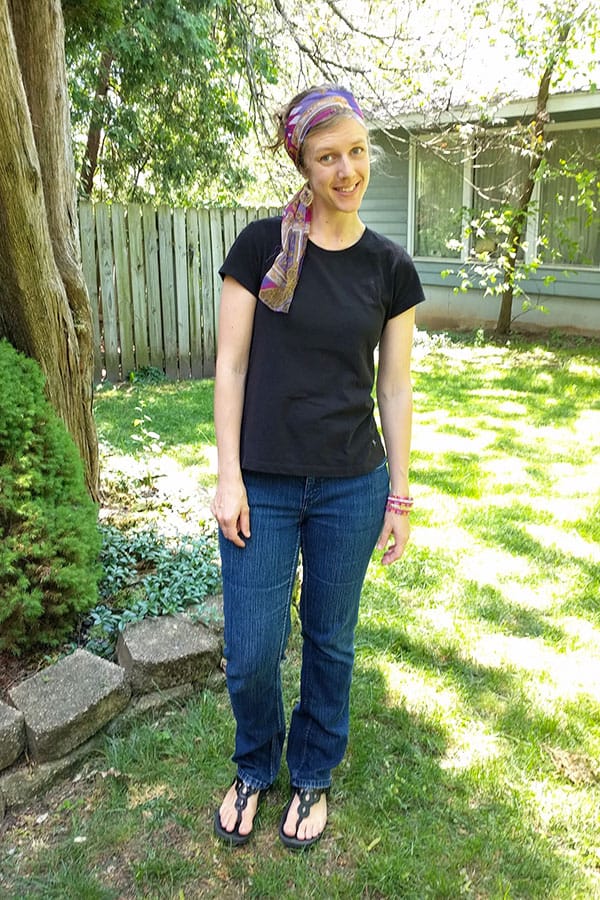 Favorite Headband: Amazon
6. A Cardigan
Adding layers with a cardigan can make a t-shirt look good enough for work.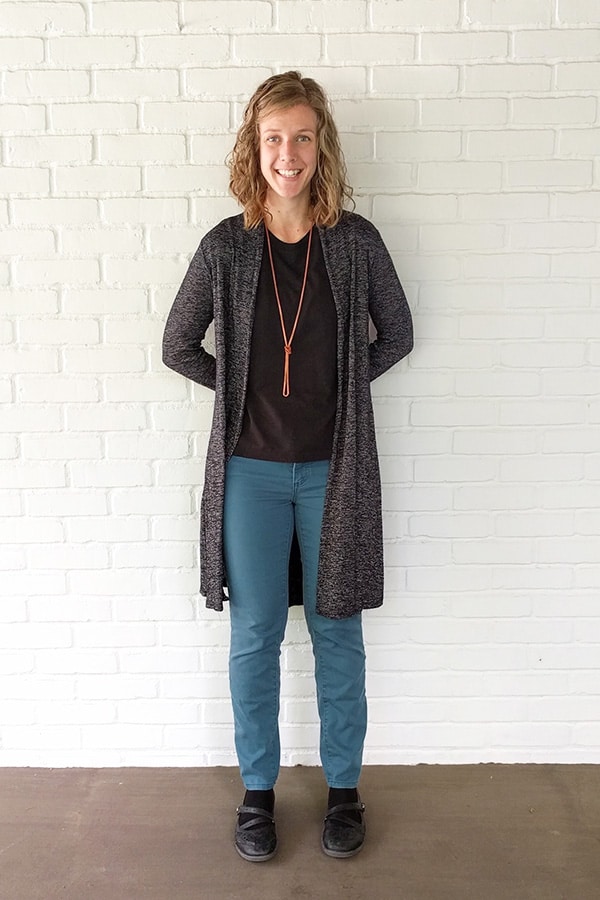 7. Fancy jewelry
Depending on the neckline of your black t-shirt, you do some fabulous dangly earrings or a statement necklace. Or maybe a big chunky bracelet.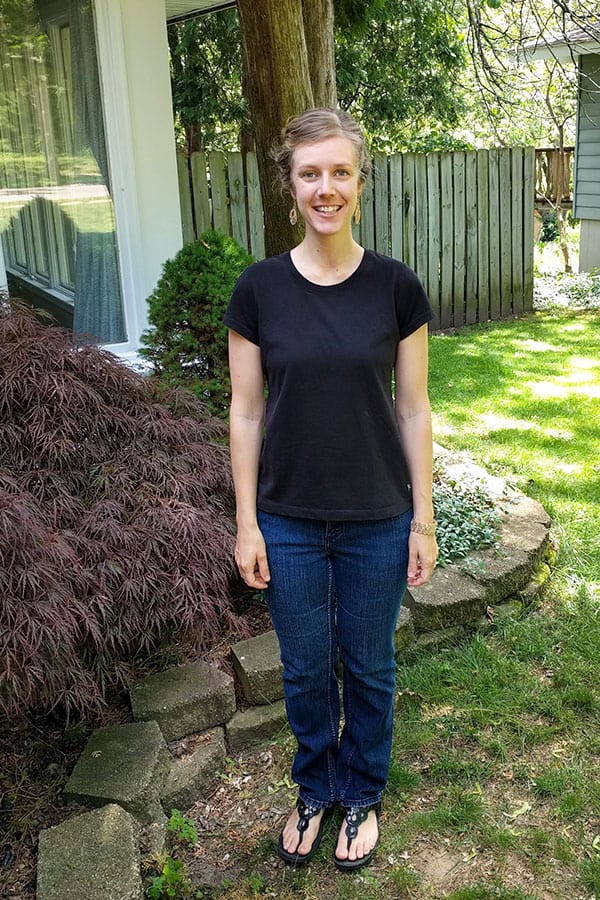 Exact Bracelet: Amazon

I've found that to have a simpler wardrobe, it's important to choose clothing that is versatile. It lets me own less but still never get sick of what I have.
A few different bottoms plus some fun accessories can give a simple black t-shirt many different looks.
I made up a mini Amazon store with links to some of the exact clothes and accessories I have.
Related Posts:
7 Tricks for Simplifying Your Wardrobe
5 Tips for Shopping at Thrift Stores Life a Pro
Questions You Need to Ask to Declutter Clothing
The 1 Thing You're Forgetting to Do When You Declutter
⇒ What are the most versatile clothing pieces in your closet?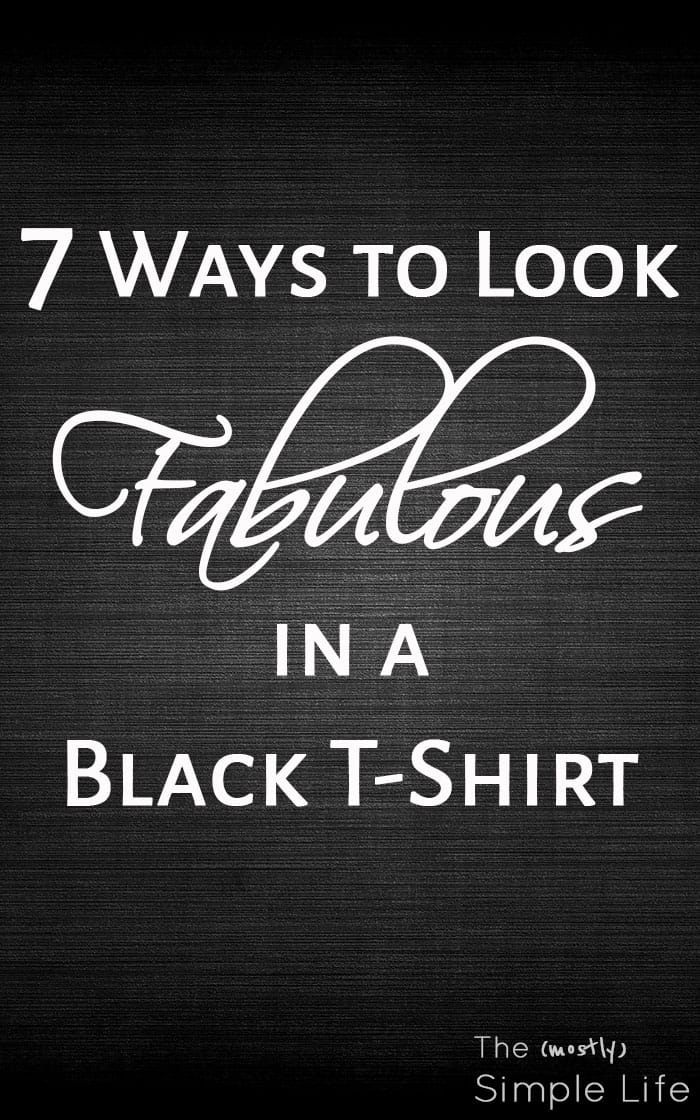 If you find this page helpful, please pin or share it :)