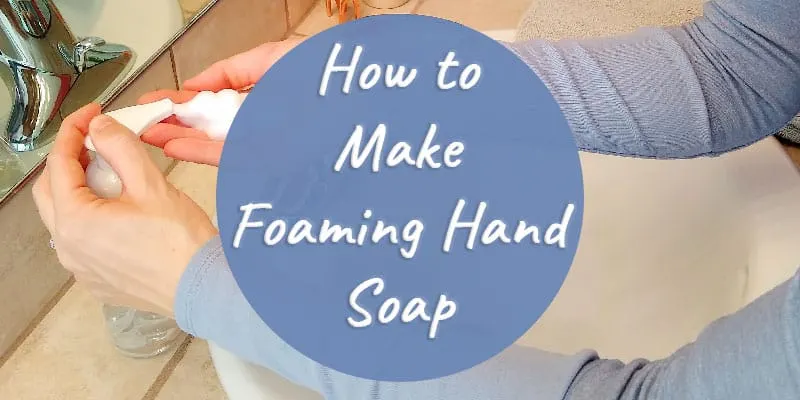 Frugal, fancy, and foamy! I'm going to show you how to make foaming hand soap. Spoiler alert: It's super easy!
Why is it frugal and fancy you ask?
It's frugal because you can stretch your liquid soap up to 10x further when you turn it into foaming hand soap.
It's fancy because after you've saved all that money on hand soap, you can afford to buy a little bit fancier soap if you want to.
I love the Mrs. Meyers Lemon Verbena hand soap, but we went through it a little too quickly to justify buying it all the time. Now that I turn it into foaming hand soap, we go through it much less quickly and I don't mind buying my fancy soap!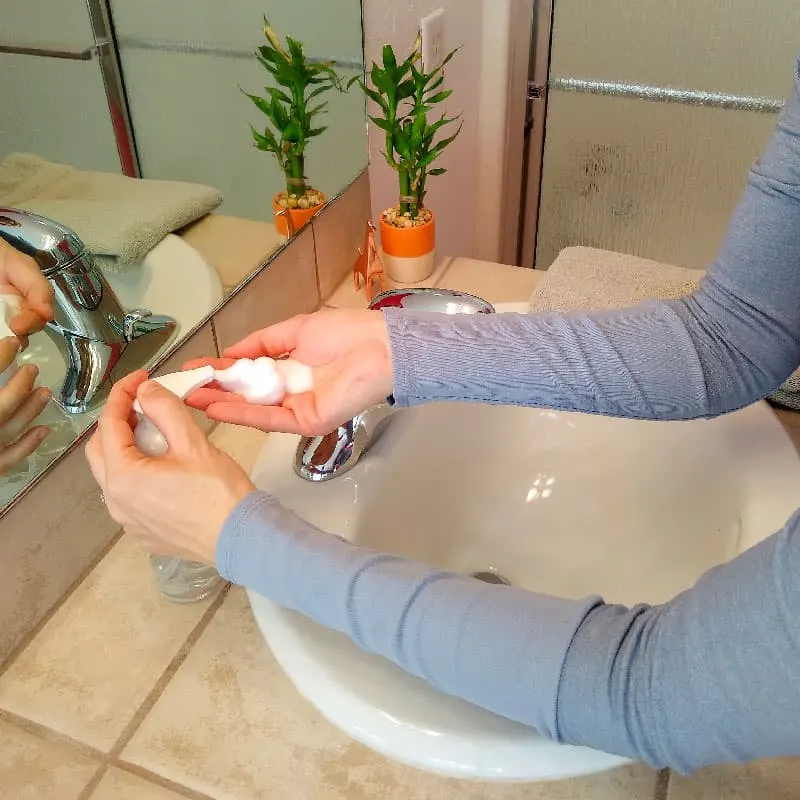 What You Need
Foaming Soap Dispenser
Liquid Hand Soap
Water
I bought a six pack of foaming soap dispensers that were really affordable, but there are some nicer looking ones as well. All of the mason jar lovers out there will like these ones!
My favorite soap is the Mrs. Meyer's Lemon Verbena hand soap. You can make this with almost any hand soap, but it's best to avoid the creamy ones.
Directions for How to Make Foaming Hand Soap
Slowly fill your soap dispenser about 4/5 of the way with water.
Add your soap the rest of the way, but don't fully fill the bottle. You need room for the tube once you screw the top on.
Mix the soap and water together well. I do this either by stirring with a small spoon or screwing the top on and swishing the bottle back and forth a bunch. If you shake it, it will immediately get foamy and won't mix super well.
Use the soap!
Tips:
You can experiment a bit with how much soap and water to use. Somewhere around 10-25% soap has worked best for me.
Make sure to mix the soap and water well or else your dispenser will try to force the pure soap through the tube.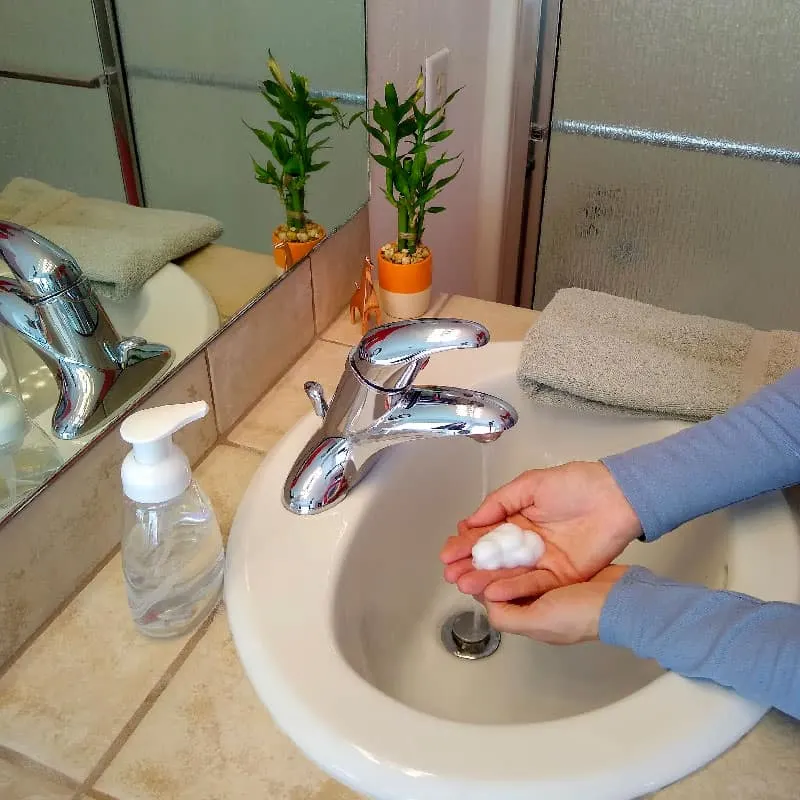 So easy, right? With the right soap dispenser you can turn most liquid soaps into foaming hand soap. It feels extra fancy and can save you money!
Don't Miss These Related Posts: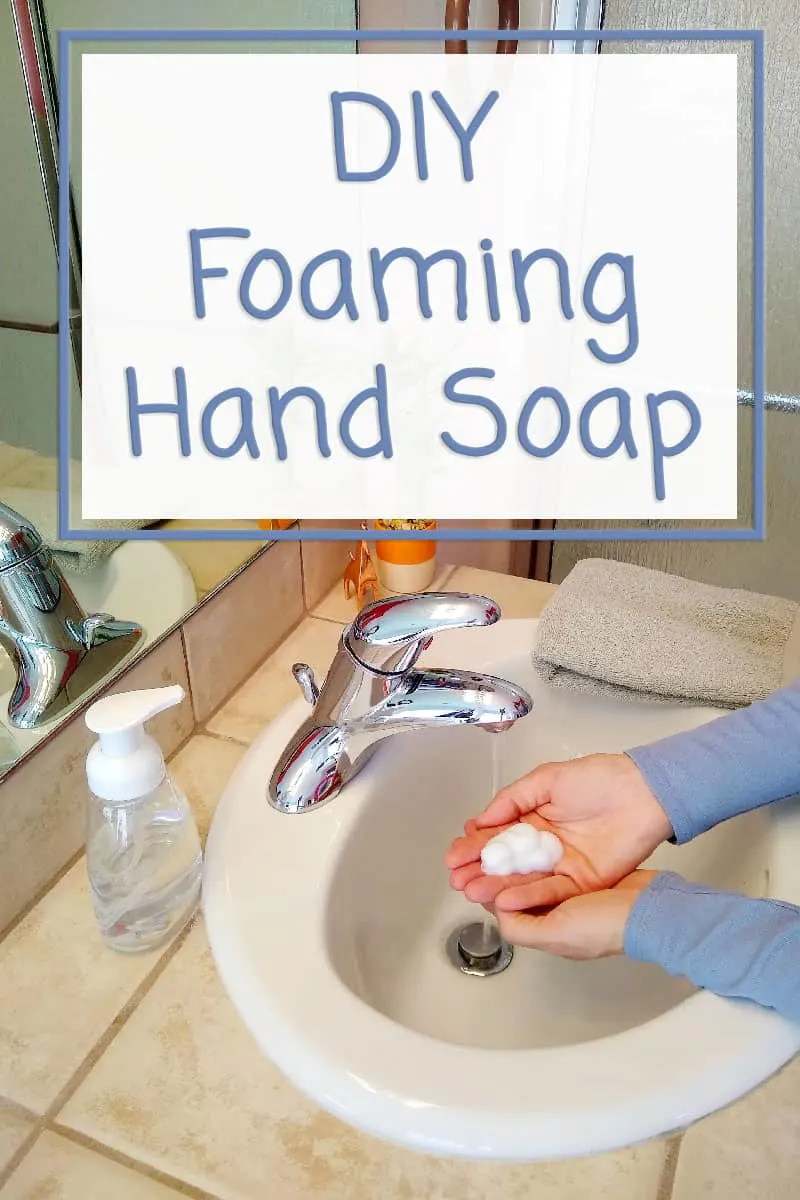 If you find this page helpful, please pin or share it :)