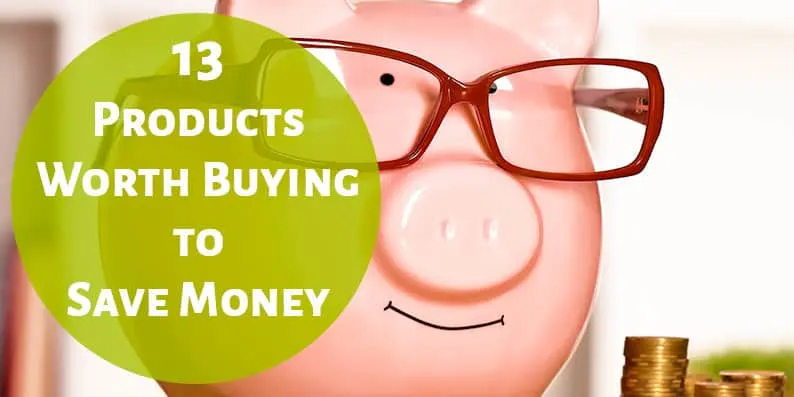 Sometimes you've got to spend money to save money!
Since we recently replaced a bunch of the lightbulbs in our house with LEDs, I was thinking of the other things we've bought that ultimately saved us money. There's a bunch!
13 Products Worth Buying to Save Money
1. Wool Dryer Balls
I haven't bought dryer sheets in years. For a while, I didn't use anything and had the occasional super static-y load of laundry. Now I use a set of wool dryer balls. They replace fabric softener and dryer sheets. Plus, they reduce drying times.
2. Food Storage Containers
We go through much fewer plastic bags now that we have a large set of food storage containers. We've used the same set for almost 8 years! They store leftovers and also get put in Austin lunch he takes to work.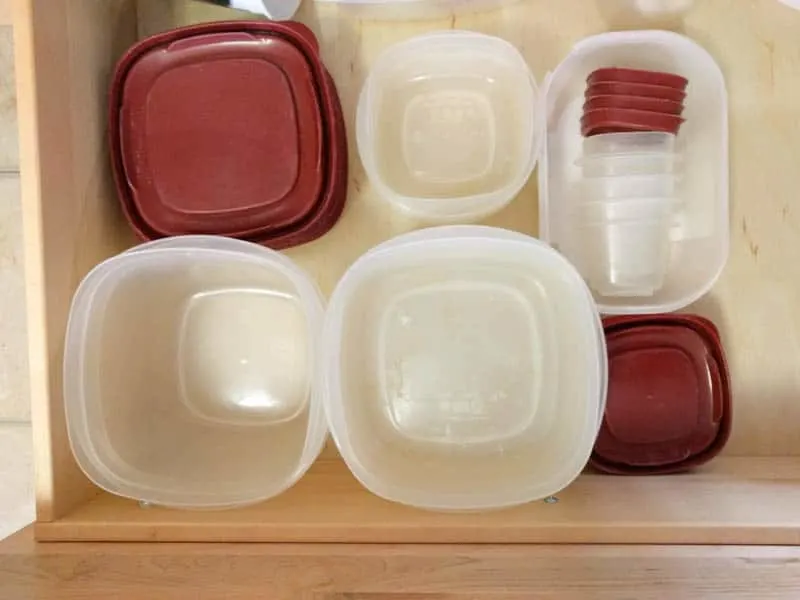 3. Hair Clippers
If it cost Austin $20 to get a haircut every 8 weeks over the last 8 years, we would have spent close to $1,000 on his haircuts by now! My parents gave us a set of hair clippers a long time ago and I've cut his hair for our whole marriage. That's some good savings!
I watched a few YouTube videos to get an idea of what to do and he actually gets compliments on his haircut quite often.
4. Cozy Stuff
All winter long, I bundle up in cozy blankets, wear fleeces (my fav), and walk around in slippers. All this warm stuff means that we can keep our thermostat set lower and save a whole bunch of money on utilities.
5. Microfiber Cloths
It takes us months to go through a roll of paper towels now that we have a supply of microfiber cloths. I bought a large pack of them a long time ago. Half of the pack is still unused!
I mostly use them in the kitchen. Once they get quite worn, they become bathroom rags. I've found that microfiber does a much better job of cleaning than paper towels or regular towels/washcloths.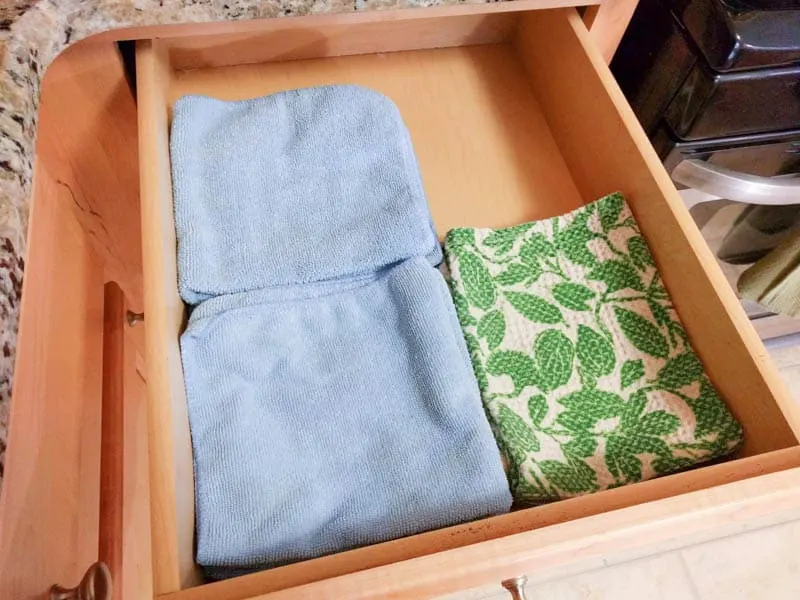 6. Amazon Prime
We debate paying for Amazon Prime each year and then decide to go for it every time!
Between free shipping, music, shows, and the rewards we get for shopping with an Amazon credit card, it definitely saves us money. You can do a free 30-day trial of Prime here.
7. At-Home Exercise Equipment
I haven't had a gym membership in years! When I canceled my gym membership, I took what I would have paid for the next month's fee (about $50) and bought some at-home equipment. We don't have a full home gym or anything, but we've acquired exactly what we need and use over the years. It saves us huge amounts of money in membership fees.
The only large item we have is our exercise bike. We bought it to help us get moving one winter many years ago and it has gotten almost daily use ever since! It's completely silent, so we often take turns riding it while we watch TV at night.


8. LED light bulbs
The house we bought last year still had a bunch of incandescent light bulbs in it. After a few too-high electric bills, we found a good deal on LED light bulbs. We switched out all of the super old incandescent bulbs as well and the most frequently used CFLs.
9. Argan Oil
I love my pure Argan oil (also called Moroccan oil)! It replaces face moisturizers and many hair products for me. Though it seems pricey for such a small bottle, you literally only use a few drops at a time. My first bottle lasted well over a year.
10. Dehumidifier
In Michigan, the humidity in the summer feels awful. Sometimes we turn the A/C on not necessarily because we're too hot but because the humidity is so bad. Running a dehumidifier helps a ton. Dry heat is not as bad as humid heat.
11. Push Reel Lawn Mower
I hate anything that has an engine or a motor. It's just waiting to break and cost money.
When we needed to buy a lawn mower for this house, Austin wanted to try an old-fashioned-style reel mower. It's awesome! We don't need to have gas or oil on hand. There's not much that could break. Plus, the initial cost of it was a fraction of the cost of a gas mower.
12. Silicone Muffin Cups
Instead of buying paper muffin cups, I asked for silicone muffin cups for Christmas one year. They are so easy to use! I don't need to own a muffin pan since they can sit on a cookie sheet, and I don't have to remember to purchase the paper ones.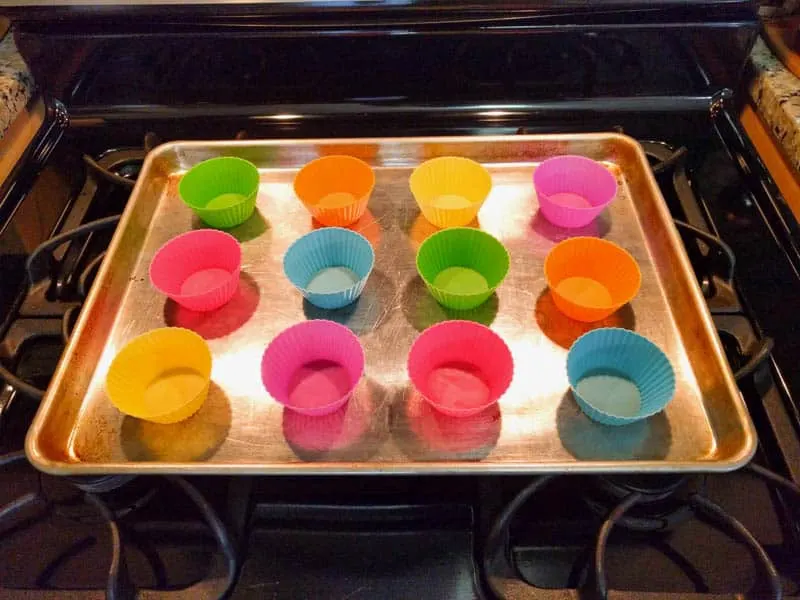 13. Double-Layer Curtains
Putting up double-layer curtains throughout most of our house has helped with energy costs. They do a great job at keeping heat out in the summer and cold out in the winter.
I didn't spend much either! I made my own curtain rods and brackets, plus I made curtains out of sheets. I always get compliments on our curtains and people are amazed when I confess that they're made out of sheets! It's an inexpensive solution that saves us money.
I'd like to try: Water Heater Timer
I've never tried this, so I'd love to hear if you have one. Water heater timers keep the water heater from maintaining hot water temps when no one needs hot water. You can set it to go down when everyone's sleeping, for example. Someday I'll have to give one a go.
We're all about trying to live frugally. Anytime we can buy something that will save us money in the long run, we're game to give it a try!
You Might Like These Posts Too:
⇒ I'd love to know what you'd add to this list! What have you purchased that has saved you money?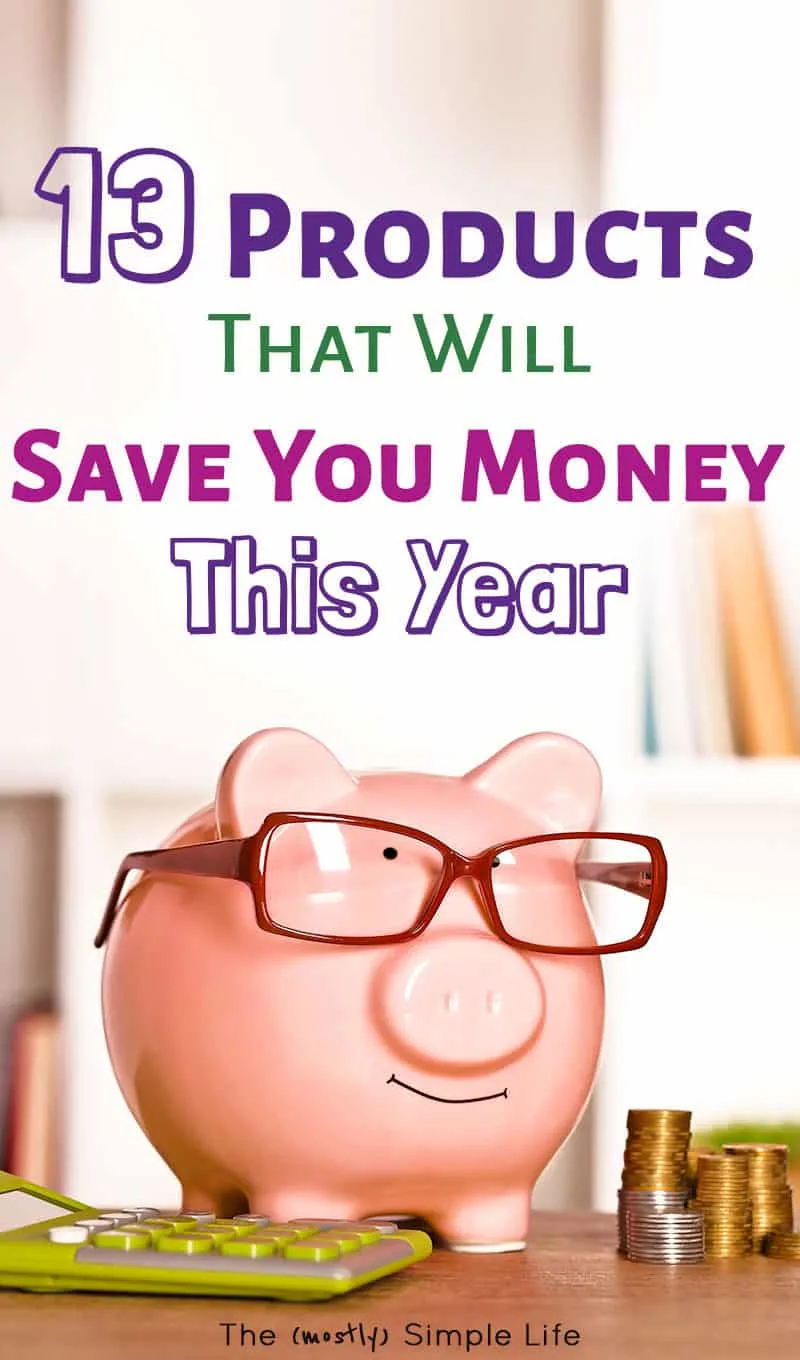 If you find this page helpful, please pin or share it :)