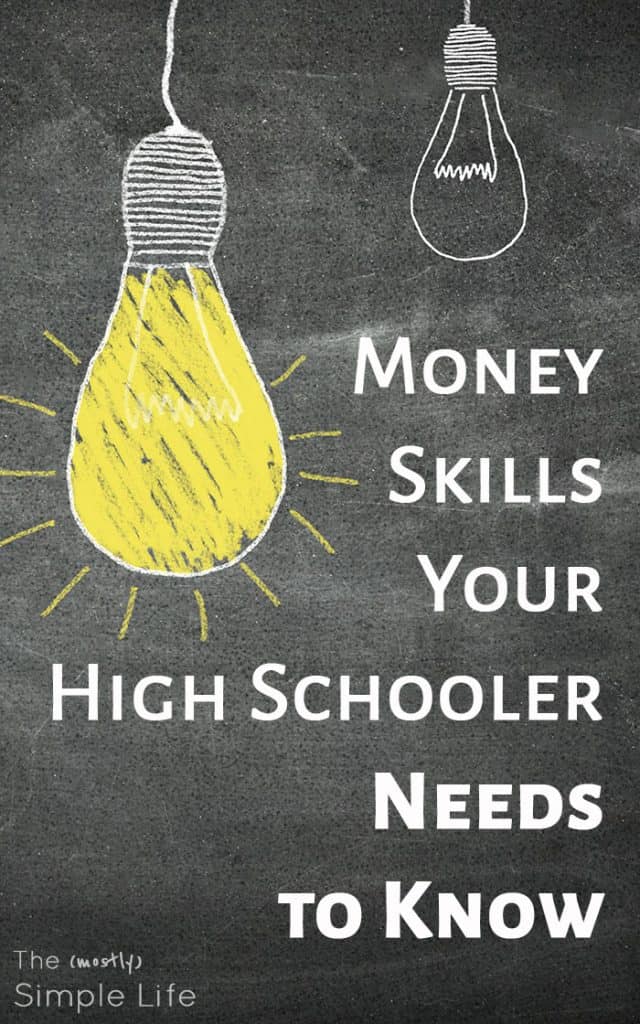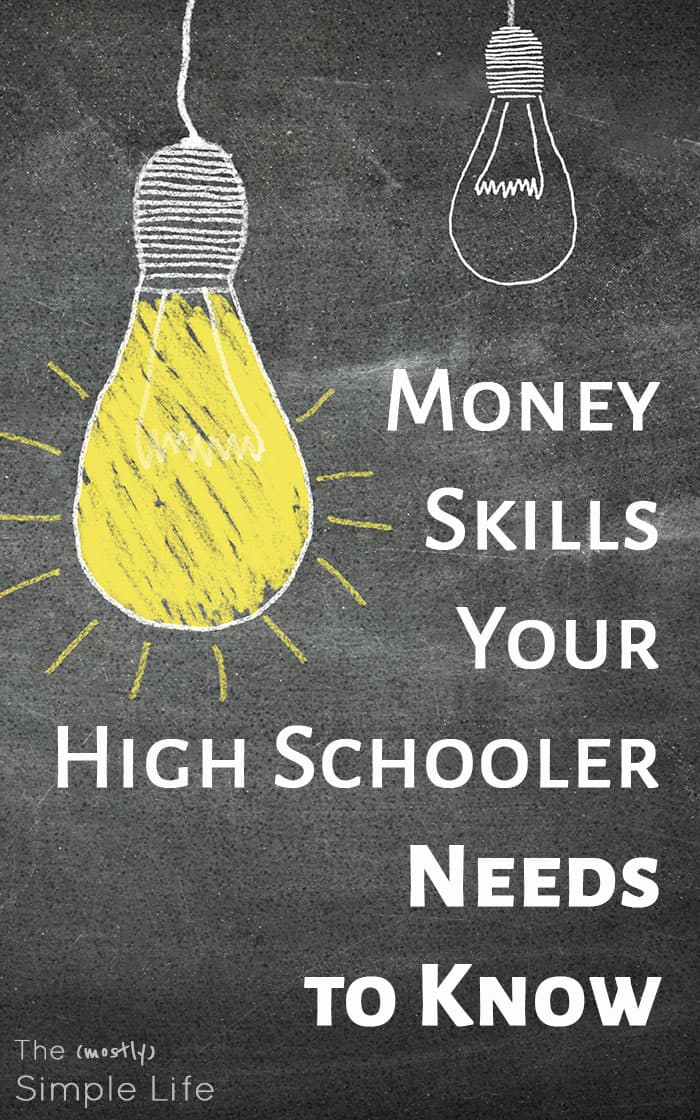 Even after a good high school education, there were a lot of basic skills that I felt like I was missing when I went off to college.
Many of them, I didn't realize until later when I had a bit of a mess on my hands! I saw so many college students around me make the same (or bigger) mistakes.
In the few years after high school, most people are still seen as kids because they're usually still in school.
The problem is that even as a freshman in college, you have the ability to dig yourself some holes that that could take a lot of your adult life to get out of.
So these are some of the basic money skills that I think high school students really should know before they graduate, based on my own experience.
Money Skills Your High Schooler Needs to Know
How to Budget & Track Your Spending
Knowing how to budget and track what you spend is one of the most important parts of personal finance. It's always the starting point.
You can't get ahead financially if you don't know how much you make and where your money is going.
I remember watching my parents pull out their special binder where they recorded their spending and bills. I never had the experience of doing this for myself until a while after college.
During college, I just did the best that I could with whatever money I had. I eventually got an apartment with some roommates and had a few bills to pay but I still spent money like crazy.
I think back to the multiple times per week I would go to the coffee shop or go shopping. I didn't track my spending at all.
I could have actually had something to show for the hours that I worked through college, but I don't.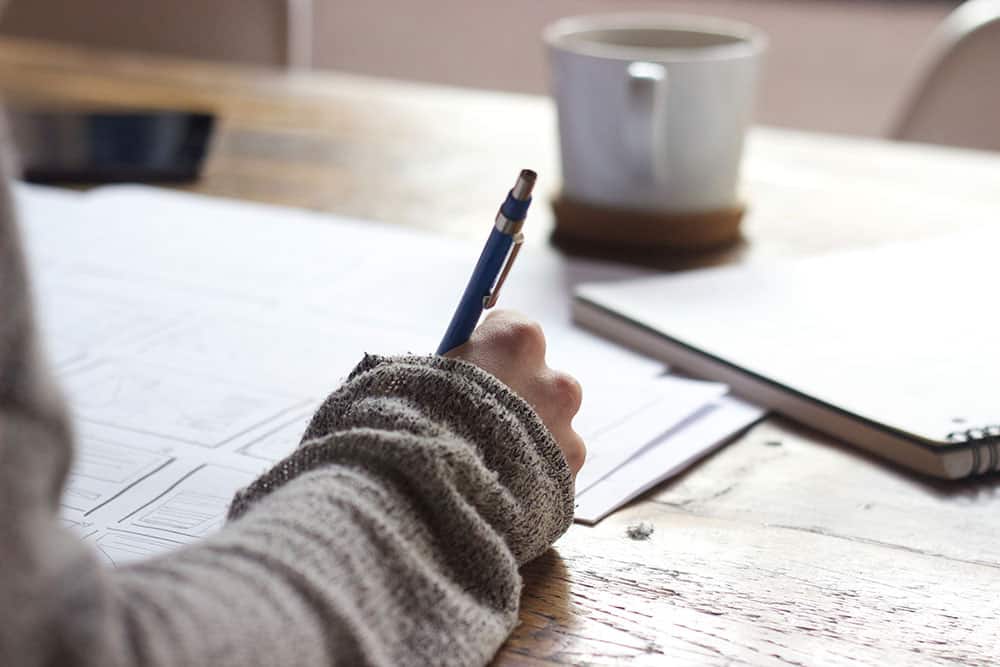 Credit Card Payments Are Not a Good Deal
I am so glad that I never racked up credit card debt as a young adult but I know a lot of people who did.
Credit card companies actually target college students because they know that they can make a profit off of them.
Kids think that the credit limit is practically the same as having an income but it's not. That money is not yours and has to be paid back.
It's easy to think that you can afford something when you don't have to pay it back right away. The interest rates on credit cards are insane though! By the time you finish paying it off, you will have paid so much more for everything you charged on it.
High school students need to learn "if you can't pay cash for something today, you can't afford it" before they start having credit card companies approach them to sign up.
How Much Life Costs
This one is important and easy to miss.
When you're young, you don't know how much life costs. I remember looking at the average salaries for certain jobs and thinking, "Wow, that's so much money!" But it's not.
As a high school and college student, almost all of you income is disposable. You might only make $500 per month but you probably don't have many bills to pay with that money. That's a lot of fun money!
I didn't know how much a mortgage payment was, or how much utilities can cost, or even how much groceries are. By the time you pay for all of the normal bills, an average salary doesn't leave you with much left over. Throw in a student loan payment and things start to look rough.
I wish that I had understood what an average budget looked like so that I could see how far a salary would go.
I think it would be great if parents really involved their high school kids in their family budgets so that they can see all of the bills that need to be paid and how much, if any, money is left at the end of the month.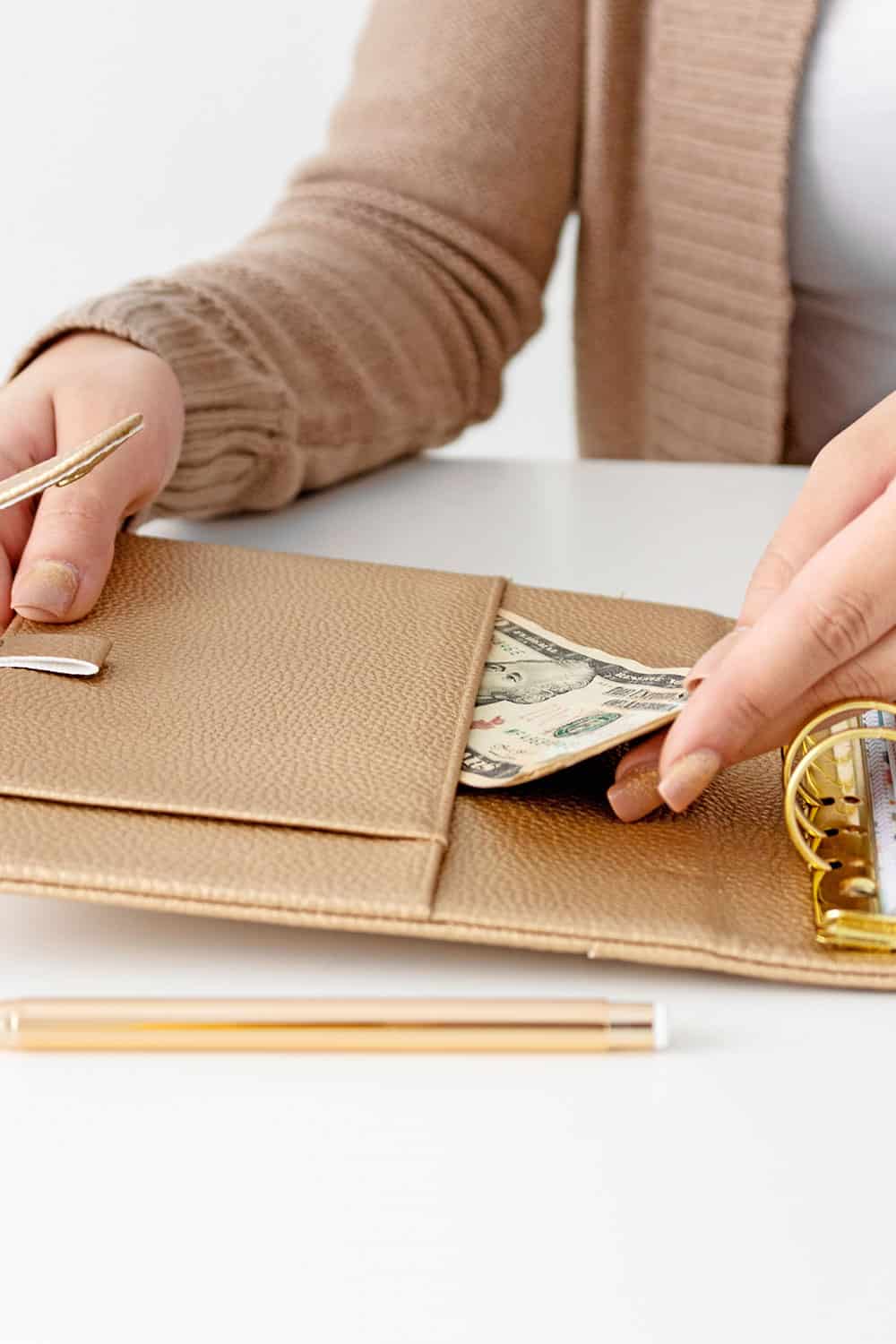 Some Degrees Aren't Worth How Much They Cost
We live in a country that tells people that they can do whatever they set their minds to.
If I'm completely honest, I don't think that's always a good way to think when it comes to a college education. I'm speaking from experience here, because I have a degree in art that I haven't ever used.
It's not a good idea to spend tens of thousands of dollars and acquire huge student loans to "follow your dreams" if you won't be able to get a job that pays the bills.
I went to school with artists and musicians who spent a lot on their college education and have completely unrelated jobs now so that they can pay back their student loans. The degree was not worth how much it cost.
I went to a private Christian college for a while where kids racked up debt to get a Bible degree so that they could become missionaries. Guess what? A lot of mission agencies won't choose you if you have huge amounts of debt.
It's important to think realistically about the degree you work towards after high school. I think we need to be better at helping high school students weigh the costs of an education against what exactly that education will get them.
Having basic money skills and knowledge as a high school graduate can help set a person up for success for the rest of their lives.
Staying out of debt, understanding how much life costs, knowing how to budget, and understanding the costs of an education are essential.
Related Posts:
How We Saved Hundreds of Dollars in 2 Months
5 Steps to Creating the Life You Want
The Fastest Way to Create Your First Budget
Our Actual Budget: Living on Less Than $1500/Month
⇒ What money lesson do you wish you had learned before you graduated high school?