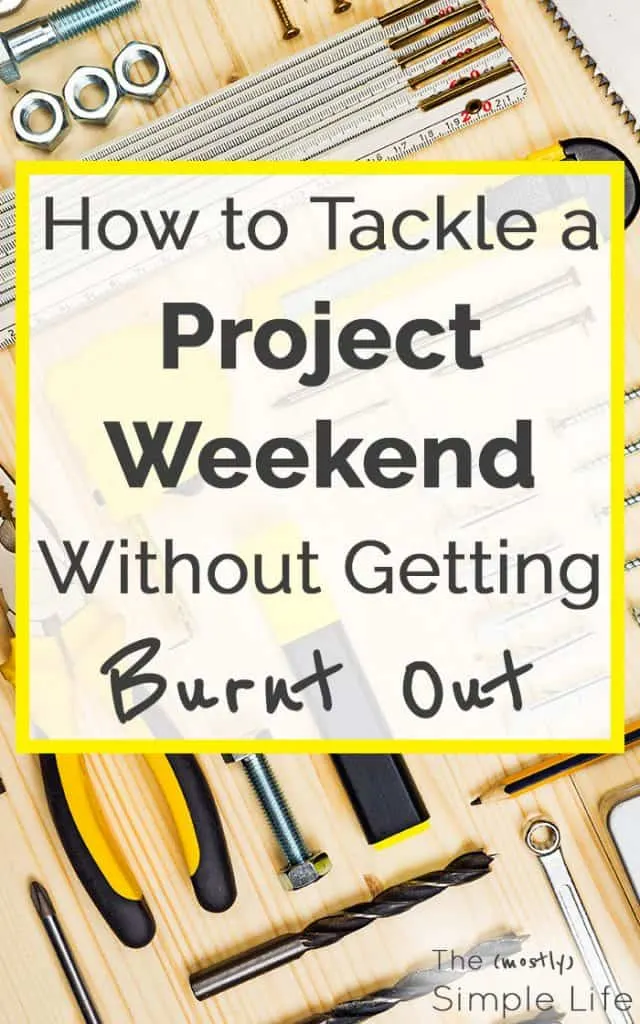 You know when you pull into the hardware store parking lot on a Saturday morning and it's completely full, it's officially "project season". No joke, it's like Black Friday it's so busy.
We have become legit "weekend warriors" since buying our new house. Even the one weekend that I promised Austin would be a chill weekend, we ended up painting the huge living room and hallway, plus doing a few hours of yard work.
It's crazy how well I know my way around Lowe's and Home Depot these days.
The main problem with weekend projects is that if you're not careful, you'll end up completely exhausted at the end of the weekend, just in time to go back to work on Monday. It's not great. I've been trying to avoid "project weekend burnout" with a few tricks:
How to Tackle a Project Weekend Without Getting Burnt Out
The To Do List
When we have a project weekend coming up, we make a to do list of what we want to get done.
If we're tackling a huge project, we might divide it into smaller chunks on the to do list so that we know exactly what needs to happen.
If there are a multiple projects that we want to get done, we decide what is the #1 priority. This is especially helpful if you have people coming to help you. When Austin's dad comes to help us with house projects, we might have a lot of things on the to do list, but we make the ones that we need his help for the #1 priority.
Making a project weekend to do list helps with the next couple of steps as well.
Prep
I do as much prep work as I can before a project weekend. I wrote about step #0 before and it absolutely applies to a project weekend.
Here are some of the prep work tasks that we try to get done before the weekend:
Make a shopping list for the hardware store
Buy all of the supplies we need so that we can immediately dig in to the project
Get ahead on normal weekend chores. I usually grocery shop on the weekend, so I try to do that on Friday during the day so that I don't have to worry about it.
It doesn't always work to do a lot of prep work, but it sure helps a project go smoothly when we do.
A few weeks ago, Austin and his dad built steps onto our deck. We didn't make the shopping list or shop early. Because of that, by the time they had their list and got back from the hardware store, it was 2pm. It made for a super long day when they couldn't start building until the afternoon.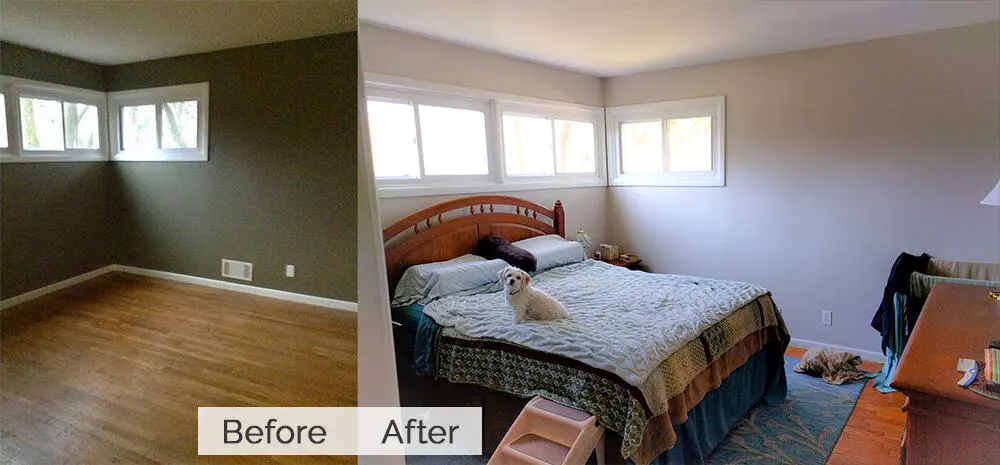 Focus
Sometimes when you get in "project mode" you start seeing all kinds of things that need to be done. This is when it's important to remember your initial to do list and your #1 priority.
Focus on the project at hand and make sure that you can accomplish what you wanted to before you move on to other possible projects.
It drives me nuts to have multiple unfinished projects going on at the same time, so I a stickler for focusing and prioritizing.
Plan Meals
Everyone still has to eat and usually everyone is extra hungry when they're busy working all weekend.
A lot of times we resort to ordering pizza but it's not ideal. It's expensive and eating greasy food when you're doing a lot of physical work doesn't feel good.
I try to plan super easy and healthy meals for project weekends.
One time, I grilled up extra chicken while I made dinner during the week so that we would have plenty of leftovers to make into sandwiches or wraps during the weekend.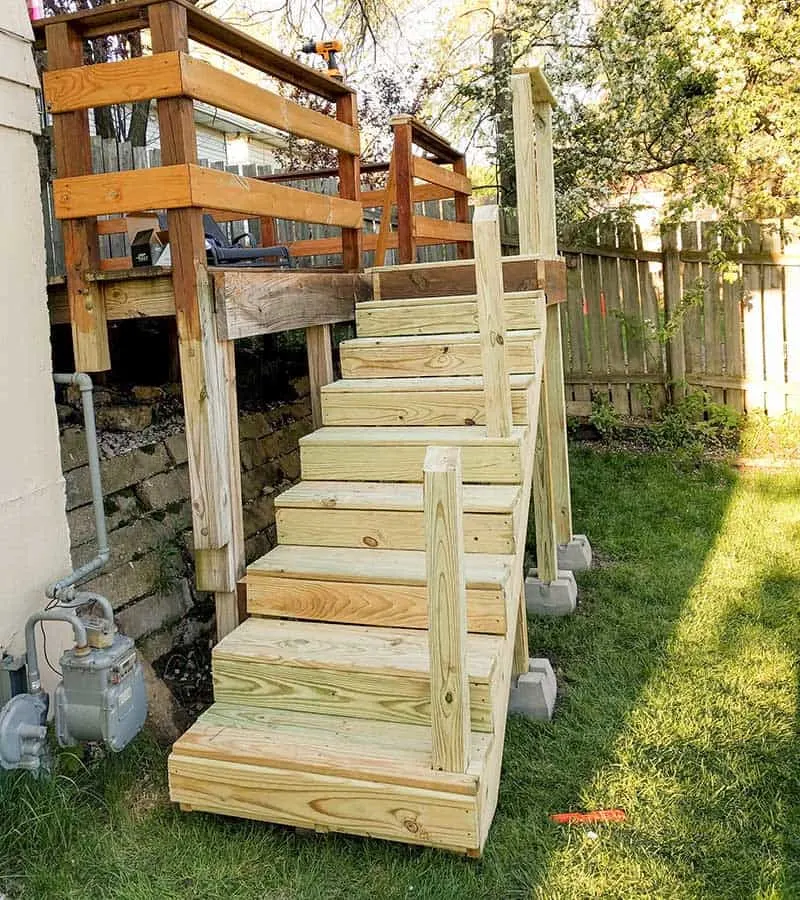 Sleep
To avoid feeling completely burnt out by Monday morning, sleep needs to be a priority throughout the weekend.
We do our best to still get to bed at our normal time even when we're busy working on projects. It's still the weekend and we need to rest and recharge as much as possible.
Make It Fun
Projects can be frustrating and stressful. Those feelings can be part of what makes you feel burnt out and exhausted.
It helps a lot of make projects more fun.
I like to listen to peppy music or a good audio book. When things don't go as planned, I try to joke about it and keep the mood light.
With weekend projects in full force, it's so important to avoid getting burnt out. You don't want to be even more exhausted on Monday morning than you were when the weekend started!
Though things haven't always worked out according to plan, these tips have been helping us.
Related Posts:
The Most Effective Way to Fix Your House on a Tight Budget
The Fastest Way to Create Your First Budget
How to Set Yourself Up for Success with Step #0
How to Achieve What You Want in Life
⇒ What's your next weekend project going to be?
If you find this page helpful, please pin or share it :)