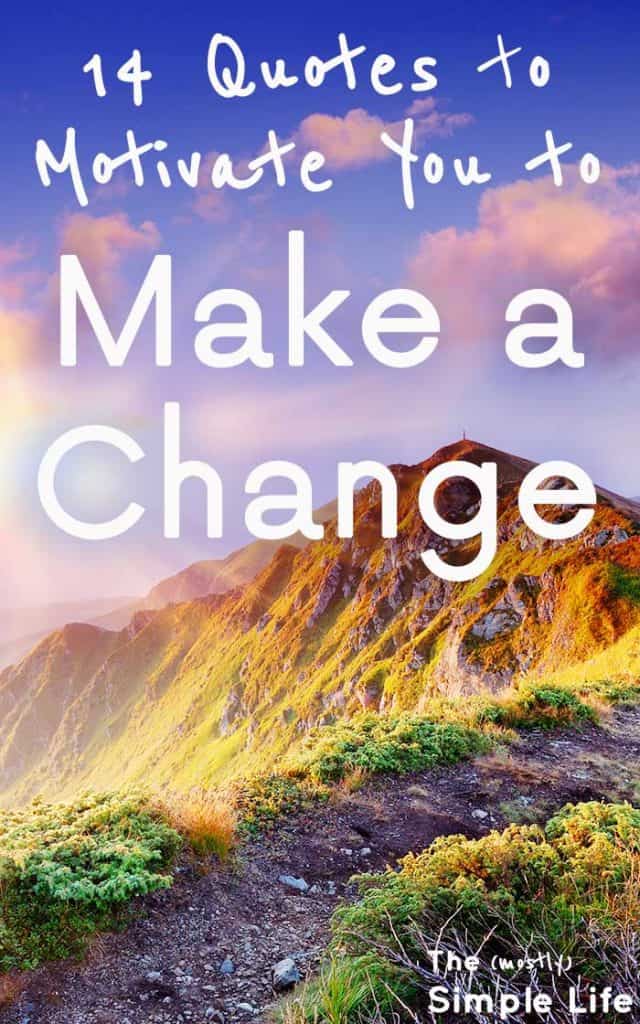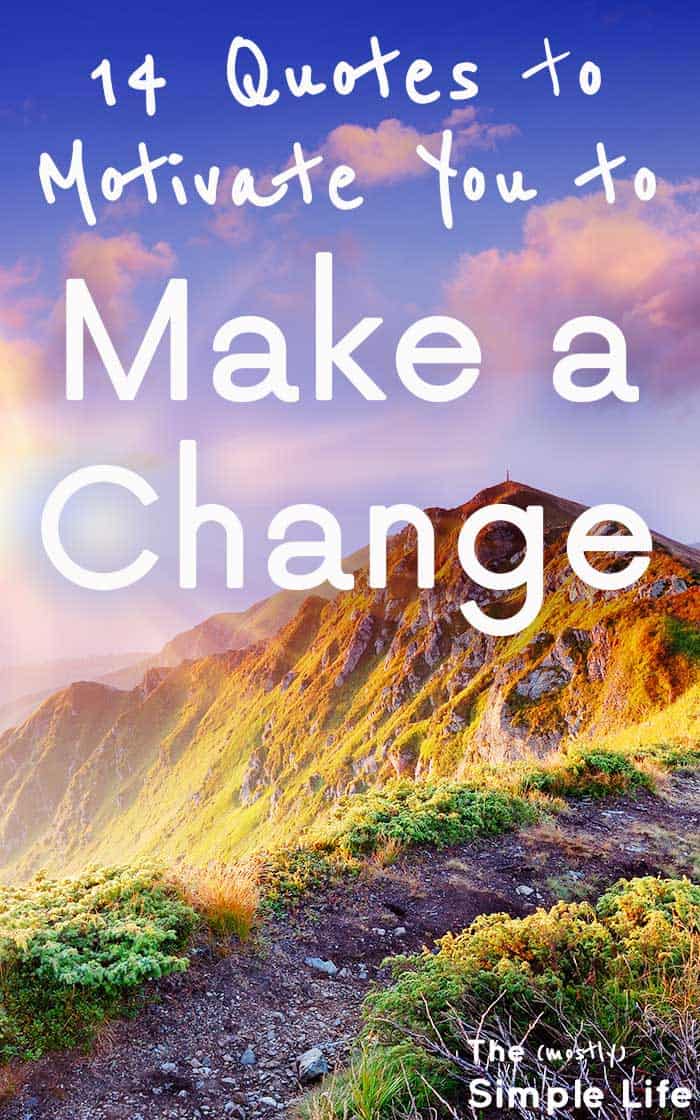 It's amazing to me how a few words can simplify my thoughts, feelings, or frustrations. They can perfectly put into words what I've been unable to express. That's why I love a good quote!
A little over a year ago I decided to start making changes in my life because I wasn't where I wanted to be. The day to day life that I wanted felt unachievable and out of reach.
If you've been reading this blog for a while, I'm sure you've seen this first quote pop up many times. The reason I love this quote is because it has helped motivate me make changes in my life.
When big goals like a career change, an income increase, or a fitness goal seemed completely out of reach, the quote below reminded me to focus on what I do daily. Even making one tiny step in the right direction counts as progress and those tiny steps each day turn into something great eventually.
Below are some of my favorite quotes that are motivating when you want to make a change in your life.

I'd love for you to leave one of your favorite quotes in the comments!
Quotes to Motivate You to Make a Change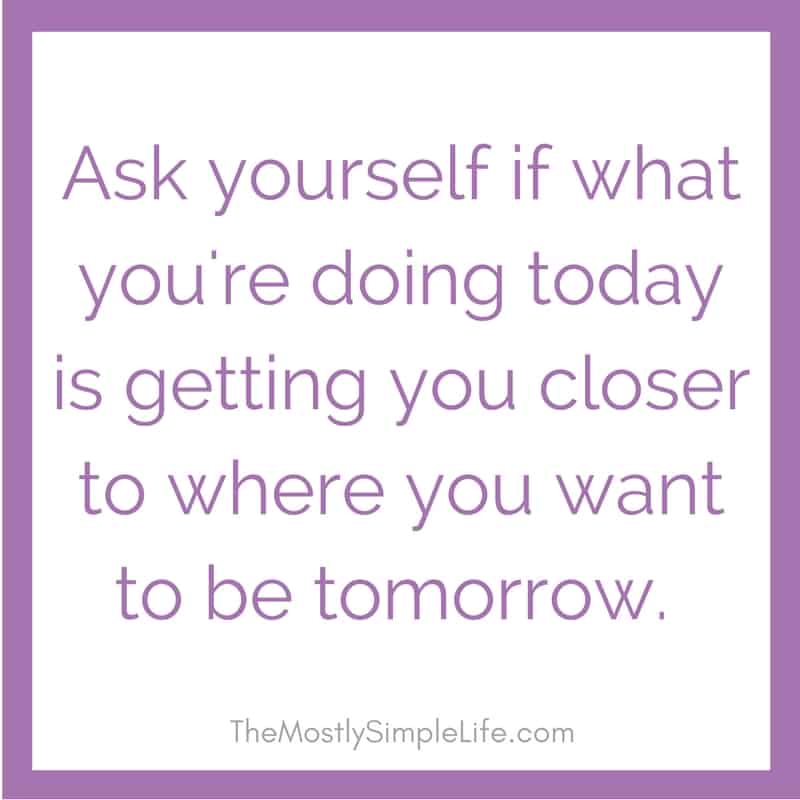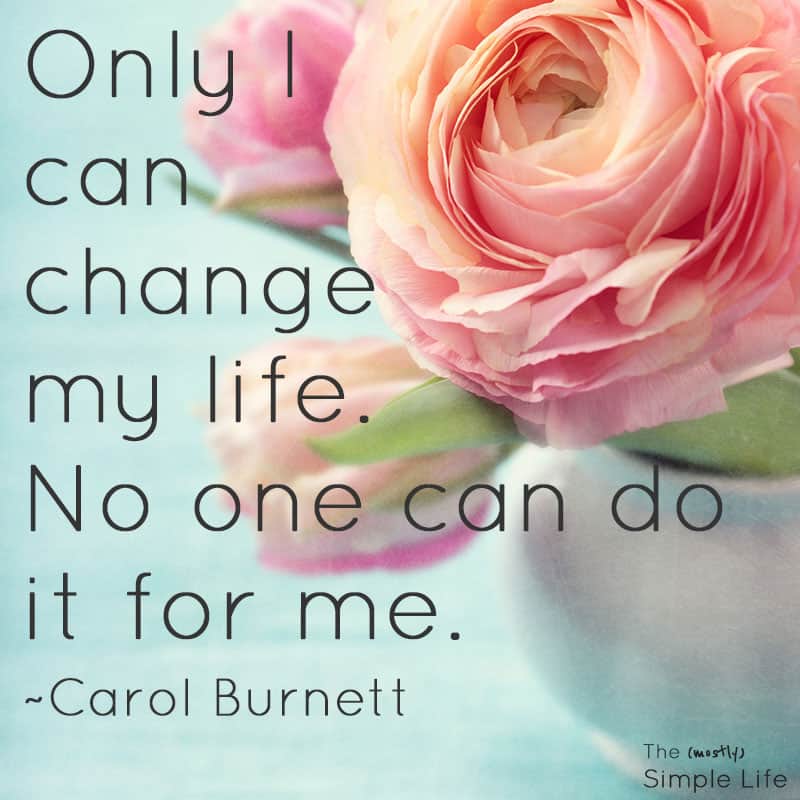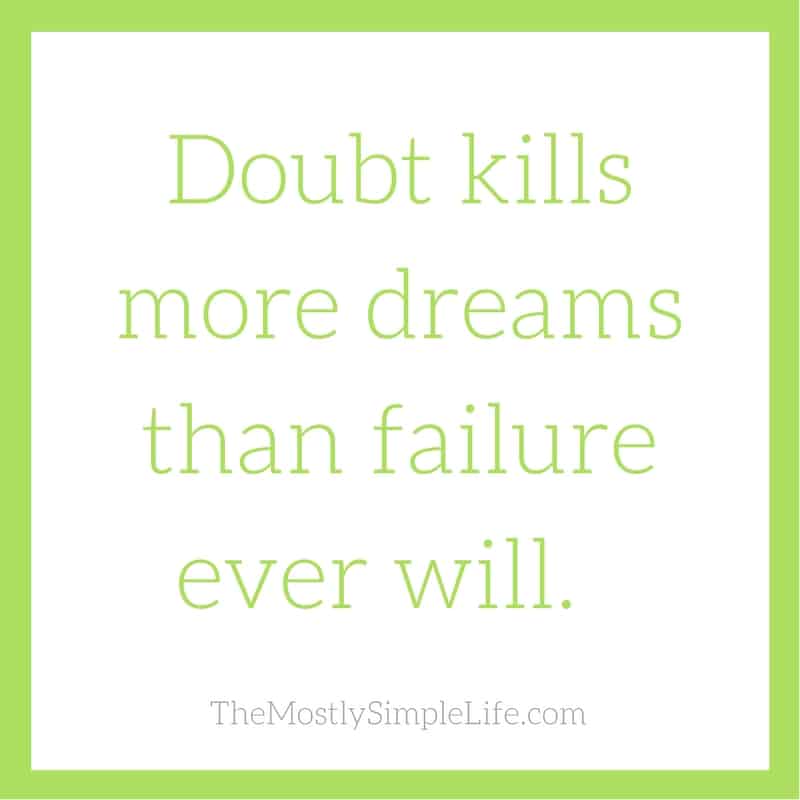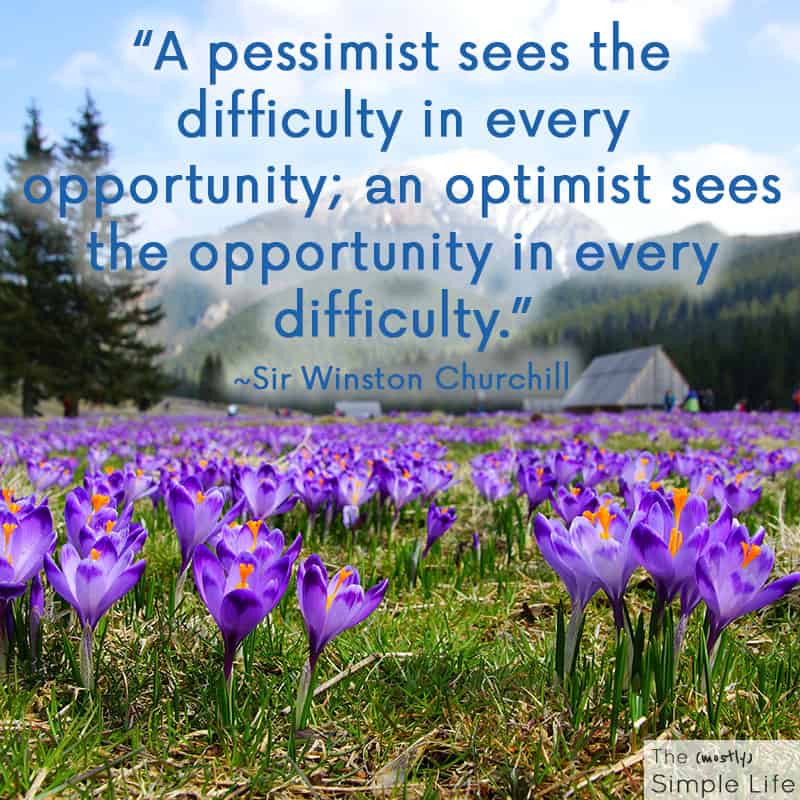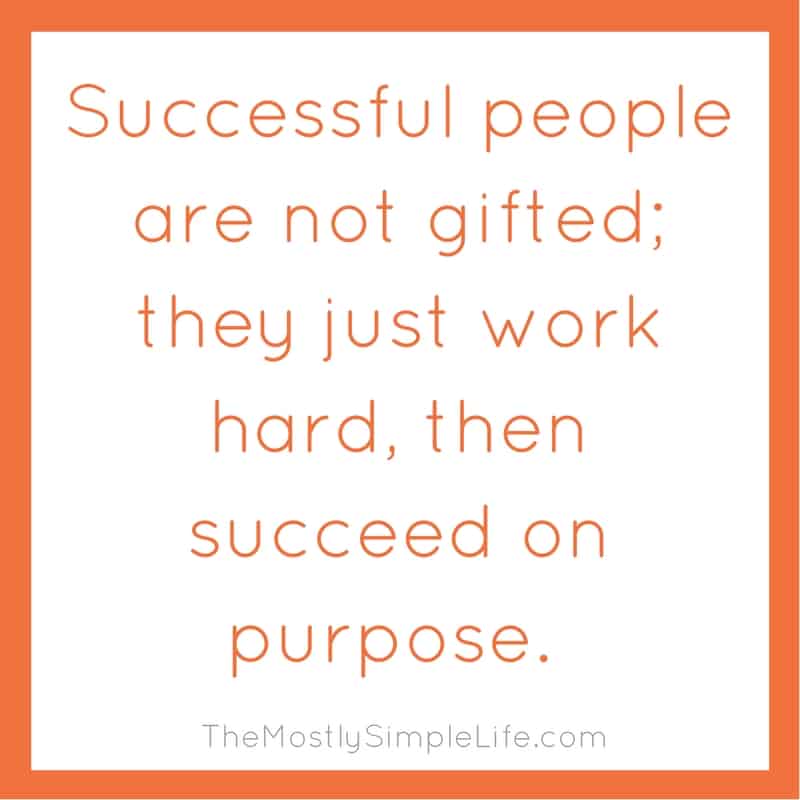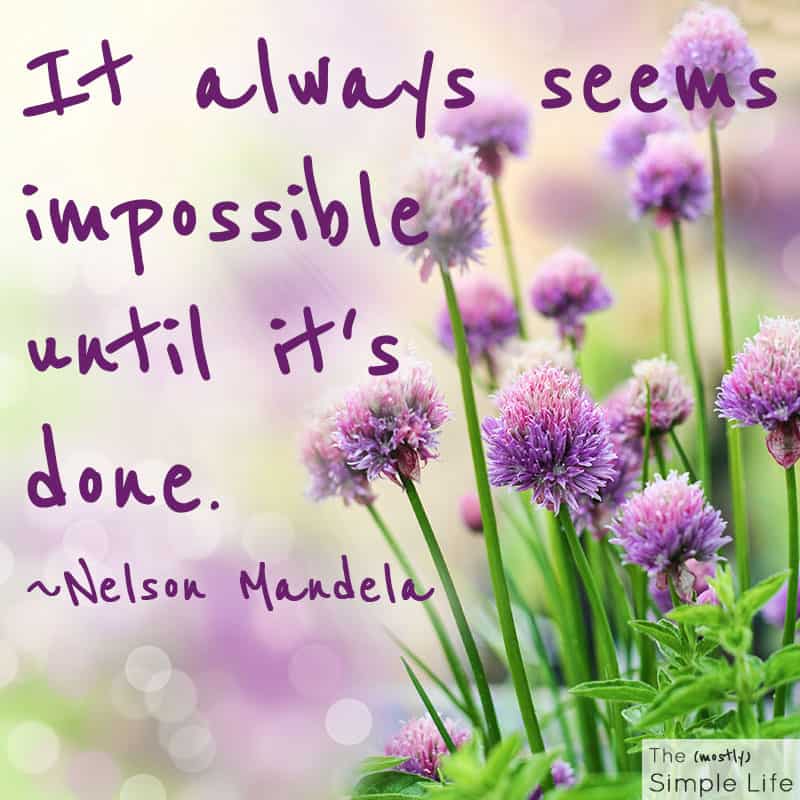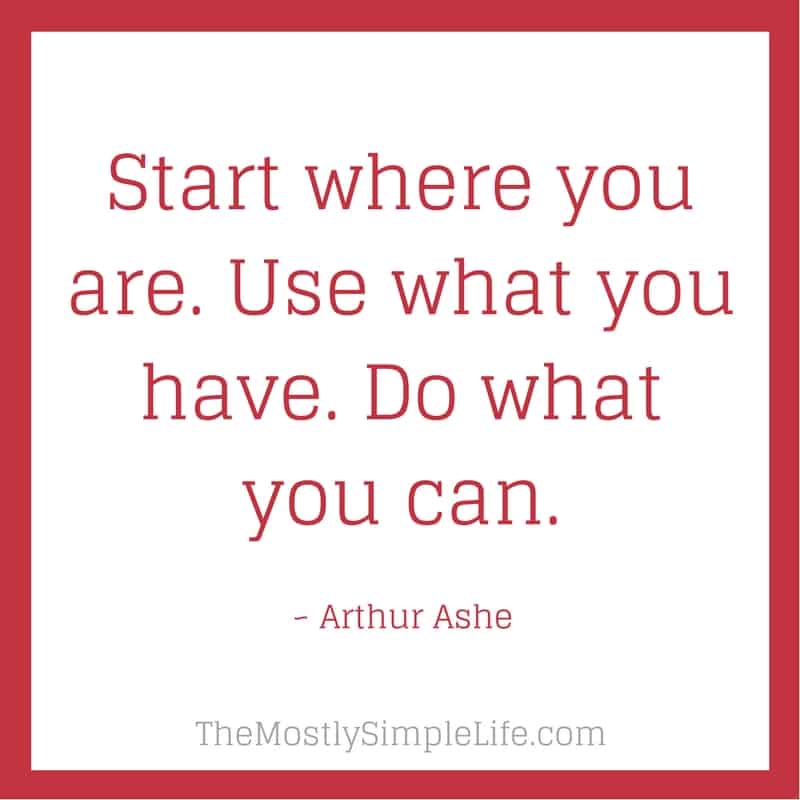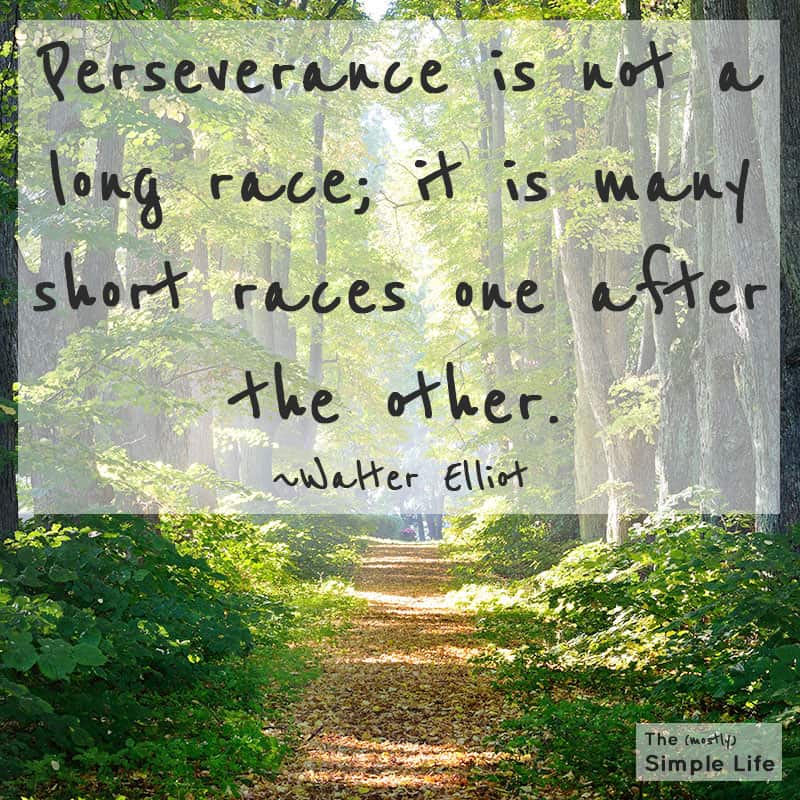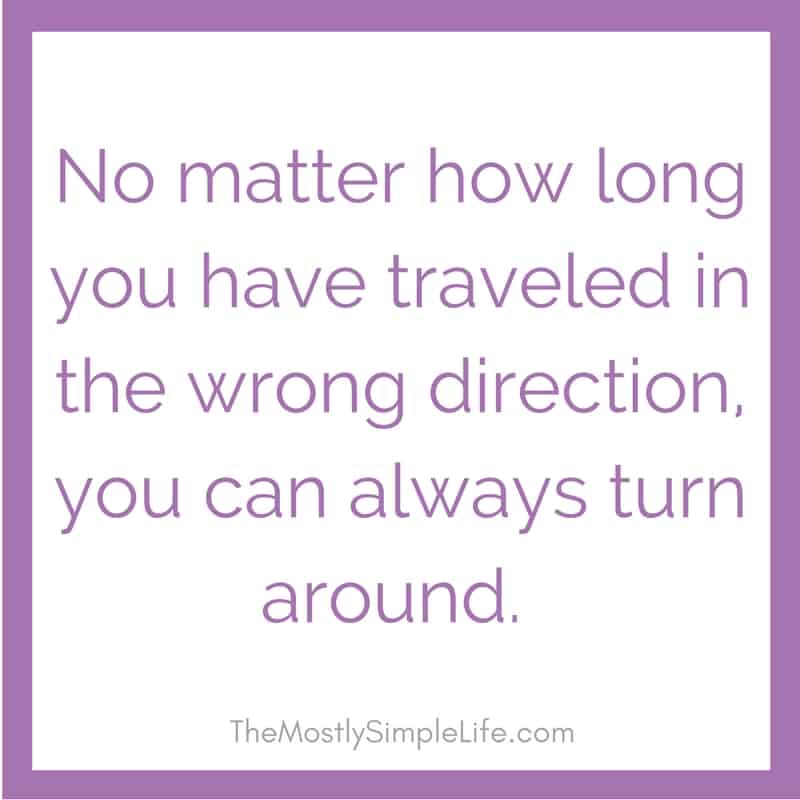 And a few more good ones:
The secret of getting ahead is getting started. The secret of getting started is breaking your complex, overwhelming tasks into smaller manageable tasks, and then starting on the first one. ~ Mark Twain
Opportunity is missed by most people because it is dressed in overalls and looks like work. ~ Thomas Edison
Setting goals is the first step in turning the invisible into the visible. ~ Tony Robbins
You are never too old to set another goal or to dream a new dream. ~ Les Brown
You will never change your life until you change something you do daily. ~ John C. Maxwell
Related Posts:
34 Great Goals to Set to Change Your Life
How to Achieve What You Want in Life
How to Use Mindfulness to Improve Your Life
16 Ways to Simplify Your Life Today (in 30 minutes or less)
⇒ What's one of your favorite quotes?