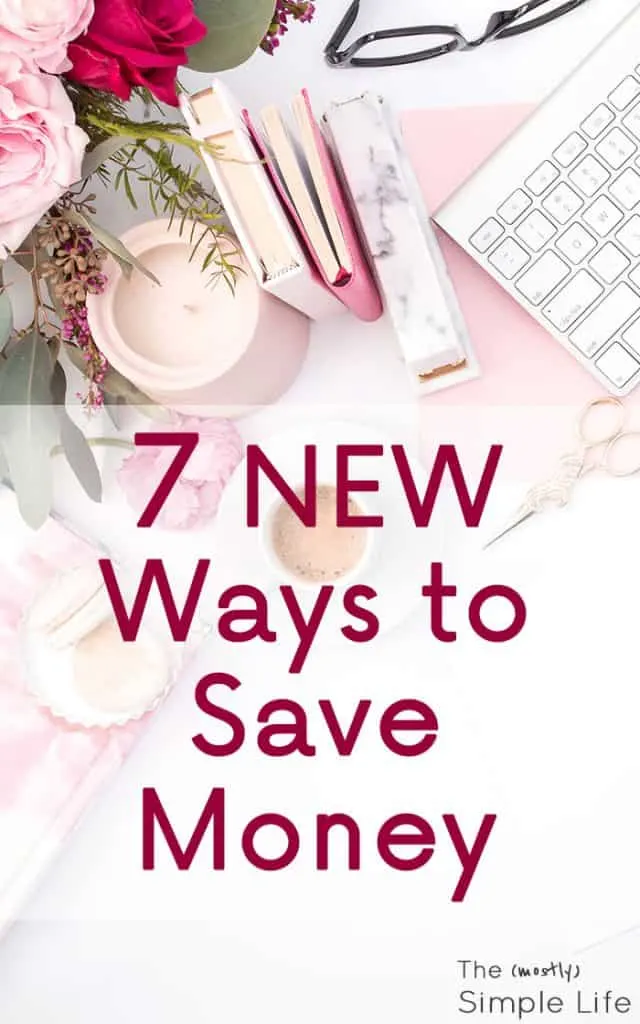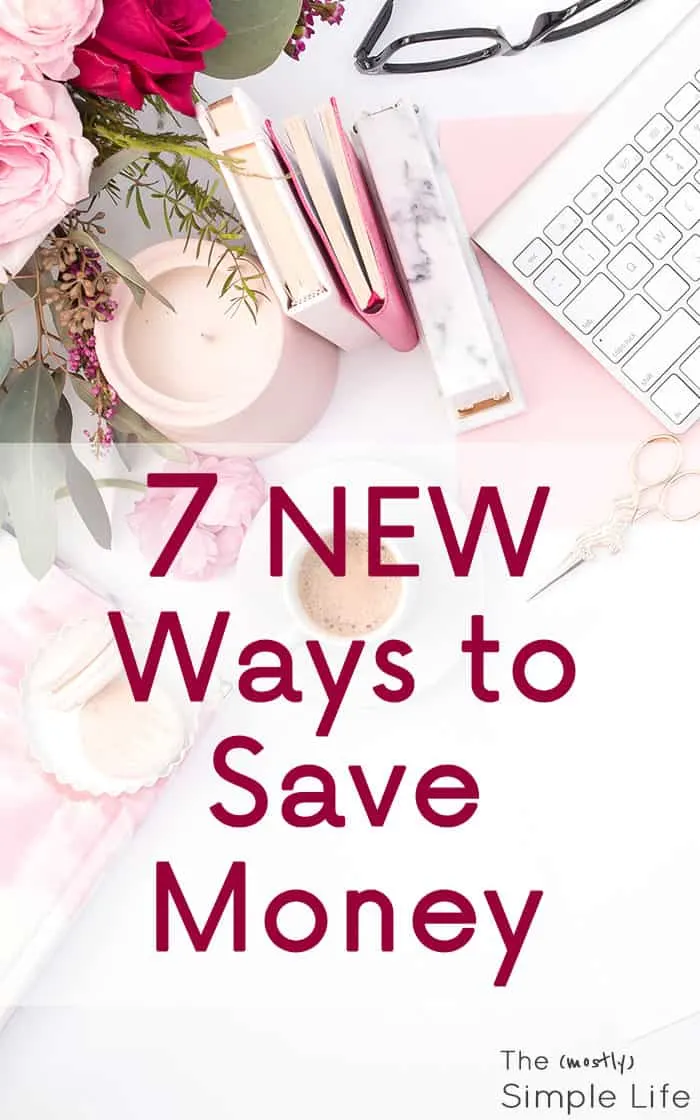 Last month I shared some of the ways that I saved money in January. Well, I thought of even more ways that I saved money in February, so I wanted to share those.
I've read so many books and blog posts about ways to save money. It's honestly not very often that I come across a tip that I've never heard of. But every once in a while, I read a new money saving tip that I'm shocked I've never tried!
So if you're a "frugal fanatic" like me, there might not be anything too ground breaking in post. Just maybe though, you'll find a new money saving tip that will make a difference for you.
We went on vacation in February. I already shared my frugal travel tips, so I'm not including any of those in this list.
Ways I've Saved Money Recently: February Edition
1. Groomed Mozzie
We groomed Mozzie ourselves!
We attempted to groom him once years ago, but we didn't have the right tools and it was a giant disaster. After that, we went back to paying for grooming, which is anywhere between $25 and $45 each time. He gets groomed every other month, so this adds up big time.
Well, we moved to a bigger city and it's way more expensive here. We're talking $40-$60 each time!
We figured for that price, we should try to groom him ourselves again. We bought some dog clippers and Mozzie turned out pretty well (see the pic below). I'm sure we'll get better over time too. We still have a hard time trimming his nails, so I think we'll take him somewhere for that, but it's usually only about $5.
Because Mozzie has super thick curly hair, we actually returned the basic clippers and we're going to invest in some pro clippers. They're really pricey but we'll be saving money after about two or three haircuts, so this is still a total win.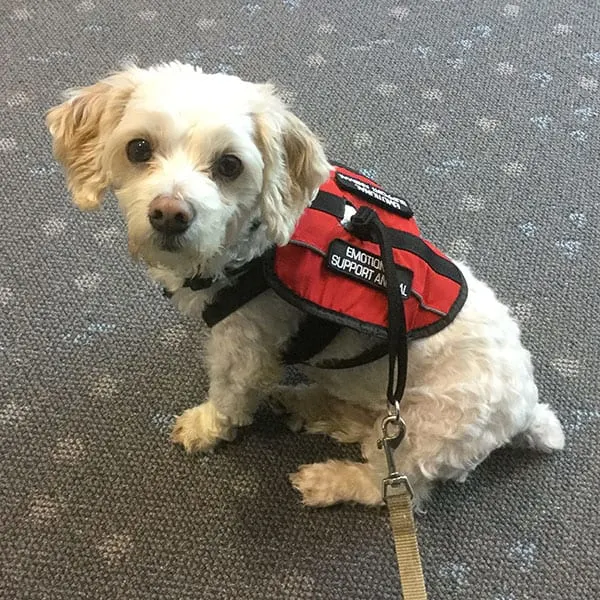 2. Free Audiobooks
I got a new library card for the city we moved to in February. We hardly ever go to the library, but we use our library cards to rent ebooks and audiobooks constantly.
If you haven't yet, you really should see if your library offers access to apps like Overdrive and Hoopla. They're just awesome and you never have to worry about late fees.
We rented multiple audiobooks for free in February with our library cards.
Related Post: How to Enjoy More Books & Still Get Things Done
3. Zenni Optical
I've heard about Zenni Optical for a while now, but we had never tried it.
We usually get our eye exams and glasses for a great price at America's Best.
Austin needed a new pair of glass but he didn't need a new eye exam, so we decided to try Zenni Optical. They have a huge selection and crazy-good prices.
His new glasses just came in the mail they turned out great! It seemed weird because you don't get to try them on in a store. They have you measure the distance between your eyes and upload a photo of your face so that you can get an idea of what the glasses will look like. It worked surprisingly well and we'd definitely be willing to buy from there again.
4. Ebates
We saved even more on Austin's glasses at Zenni Optical by getting cash back with Ebates. I just started using Ebates and I feel silly for not using them earlier. It's the easiest thing!
I installed the Ebates button on my web browser and it pops up if there's cash back available at a website I'm shopping at. I just have to click activate to get cash back with Ebates when I check out.
5. Date Night
We had a super cheap date night in February. We rented a Redbox movie and cooked a frozen pizza. $5 Date Night!
We watched Keeping Up with the Joneses and laughed through the whole thing.
Related Post: Frugal Dates for $20, $10, or FREE!
6. Sale Shopping
I was patient and waited for some good sales in February. I needed socks, bras, and sunglasses. Instead of just buying them right away, I looked for a good sale.
I found a sale for buy one get one 50% off on bras. Plus, the store was running a two-day special that gave me an extra 15% off on the bras and socks.
I always buy super cheap sunglasses so that I don't have to worry too much about them. $12 or less is my general rule of thumb. I found sunglasses on sale at the mall for 2 for $15! That's $7.50 each and I can leave a pair in the car and at home which is super handy.
A lot of times when I need something, I just find a decent deal on Amazon and buy it right away. This time I definitely saved money by waiting for good local sales.
7. Sent gifts with Amazon Prime
We have an Amazon Prime membership, which we love for the free shipping, TV and movies, and music service.
In February, we sent gifts to a niece and a nephew who both live out of state without having to pay for shipping.
We try to only mail cards that can be sent with a regular stamp to our relatives. If we need to send a gift, it's pretty much always cheapest to order the gift from Amazon and have it sent directly to them for free.
Crossovers From Last Month:
I'm still using Plan to Eat to plan our meals. The more I use it, the more I like it! I can plan our meals for the week in 10 minutes and print out my grocery list and meal plan right from there. Meal planning is by far the biggest way I save money on groceries. If you're interested, Plan to Eat offers a FREE 30-day trial. You don't even have to enter your credit card info to do the trial, which I love.
I hemmed another shirt and mended a hole in a sweater in February. We got to keep those clothes in our closet and avoid paying for replacements.
Ways I've Saved Money: February Edition | 7 New Ways to save Money | Plan to Eat Review"
⇒ How have you saved money recently?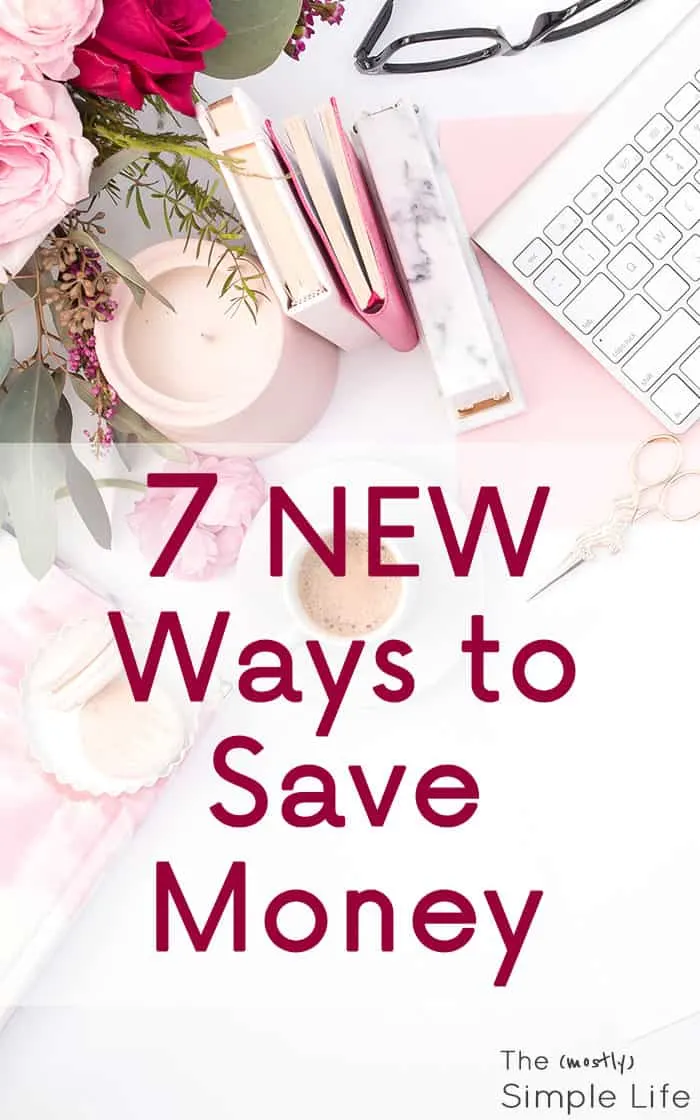 If you find this page helpful, please pin or share it :)