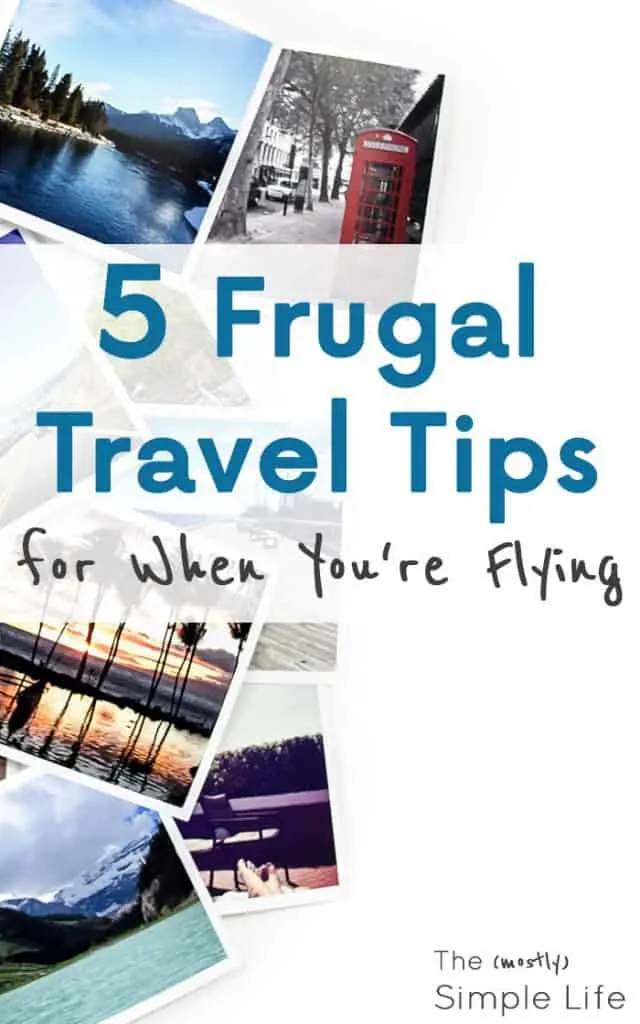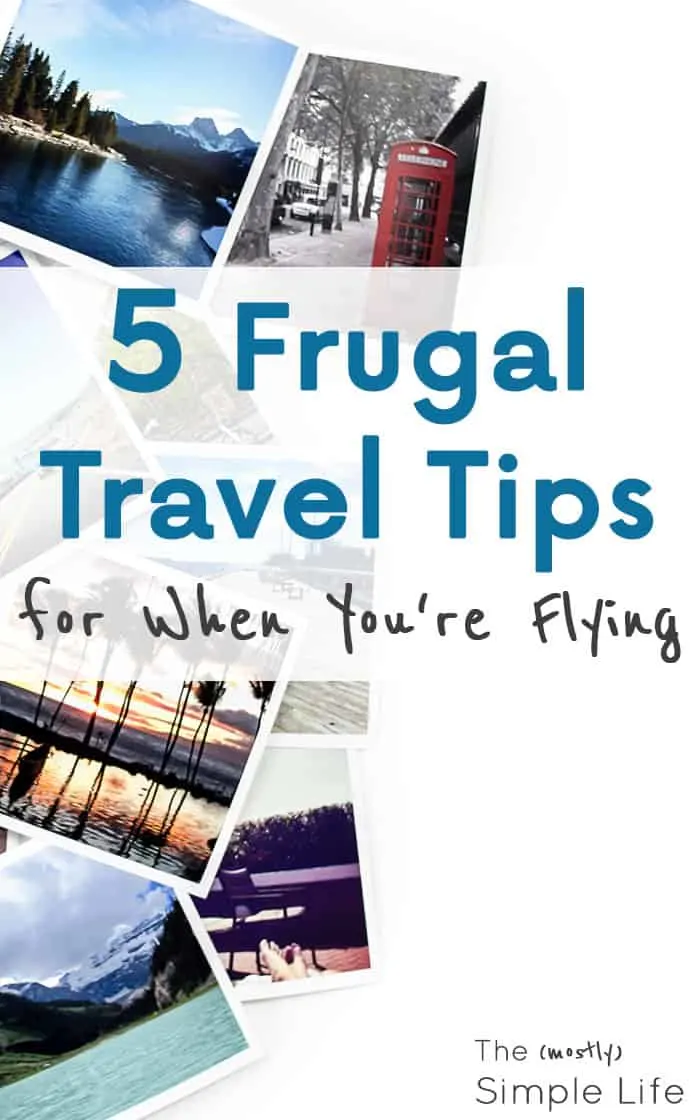 We just got back from our first vacation in years! We flew to visit my parents in beautiful Southern Utah. The weather was beautiful and we did some fun activities. Mozzie even came with us!
Since it's about a 30 hour drive from West Michigan to Southern Utah, we definitely had to fly.
Traveling for vacation is never cheap, but we did some things that saved us a bunch of money.
5 Frugal Travel Tips
#1 Get a Ride
Parking a car at the airport while you're on a trip gets very expensive. It seems like most airports charge $10 or more per day.
If someone can drop you off and pick you up, that saves at least $70 on a week-long vacation.
Austin's sister, who lives with us, was kind enough to give us a ride so that we didn't have to pay for parking.
#2 Borrow
We don't travel all that often and we've gotten rid of most of our luggage. Instead of buying a new suitcase, we just borrowed one from my in-laws.
Unless you travel all the time for work, a suitcase might get used once or twice a year, so it's not worth buying one if you can borrow. Quality luggage is expensive!
It might also be good to borrow a travel neck pillow, travel blanket, headphones, or other handy travel accessories.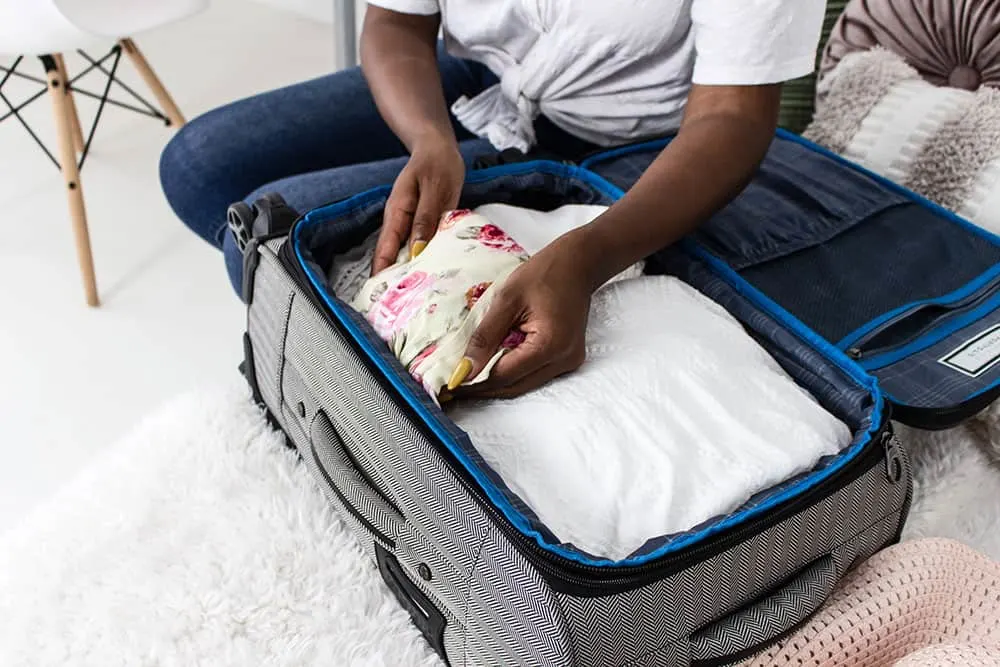 #3 Snacks + More Snacks
I feel like I don't go anywhere without snacks (see this money-saving post). The backpacks we carried on the plane contained a ton of snacks!
I'm so glad we had so much to eat with us because we had very long days of travel on the way there and back. We still had to buy a meal at the airport ($$$), but it was great to have munchies packed too.
We packed sliced cucumbers, chopped strawberries, protein bars, little dove chocolates, and teddy grahams. Haha, I told you, we had plenty of food with us!
Special Tip: Airports charge around $3 for a bottle of water. Since you can't take a lot of liquids through security, I put an empty water bottle in our carry on so that we could fill it up after we got to the gate.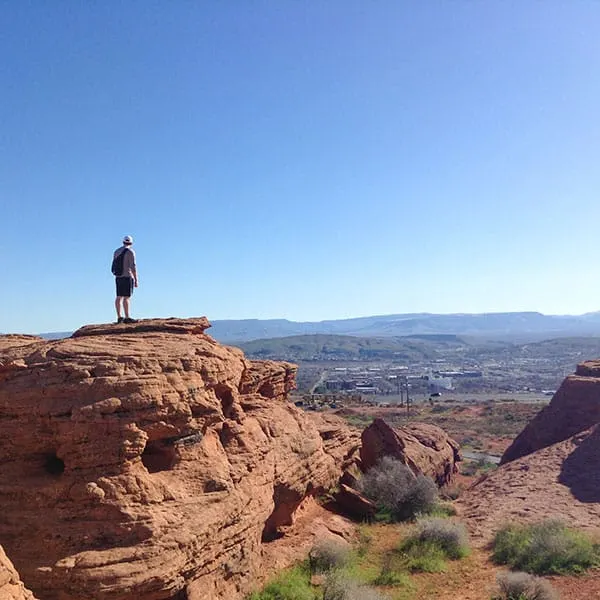 #4 Choose Carefully
Different airlines have different fees for checking baggage and vastly different prices and even seat sizes.
The last few times we've had family fly somewhere, they've had problems with checked bag fees, insanely uncomfortable flights, and the airline losing their luggage.
We chose to fly with Southwest this time and it went really well.
We were able to find a good price on a flight with them. A bonus is that they don't charge anything for two checked bags per person. The seat sizes were decent and everything about our flights went about as well as possible, so I'd definitely fly with them again.
#5 Be Flexible
One last way to save money on a flight is to be flexible for the dates of your trip.
Obviously, this doesn't work too well if you're going somewhere for a special event. Since we were just looking to get away, I checked multiple different dates to find the cheapest dates to fly.
Ticket prices literally doubled when I looked at traveling a week or two later or flying in and out on certain days of the week.
Related Posts:
Frugal Dates for $20, $10, or FREE!
Our Actual Budget: Less Than $1500/Month
⇒ How do you save money on travel?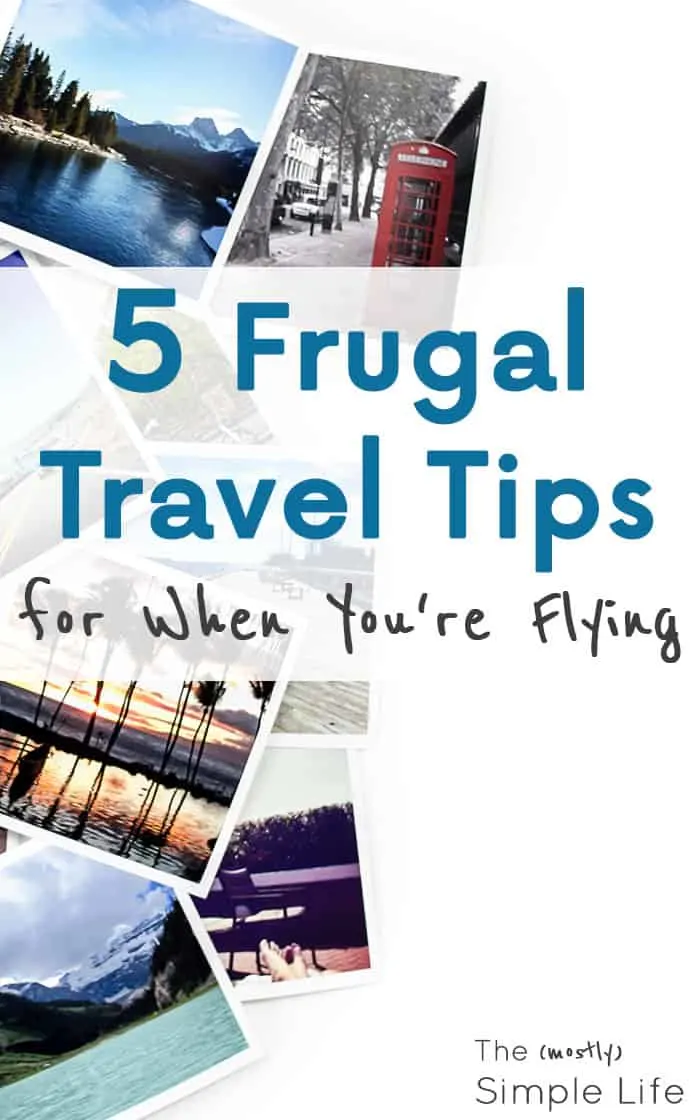 If you find this page helpful, please pin or share it :)