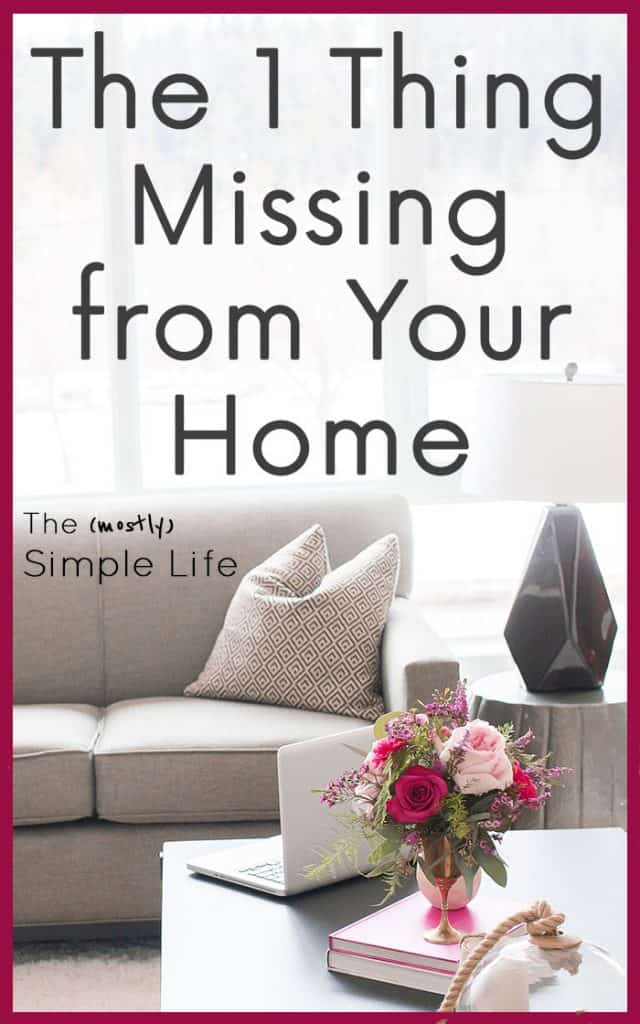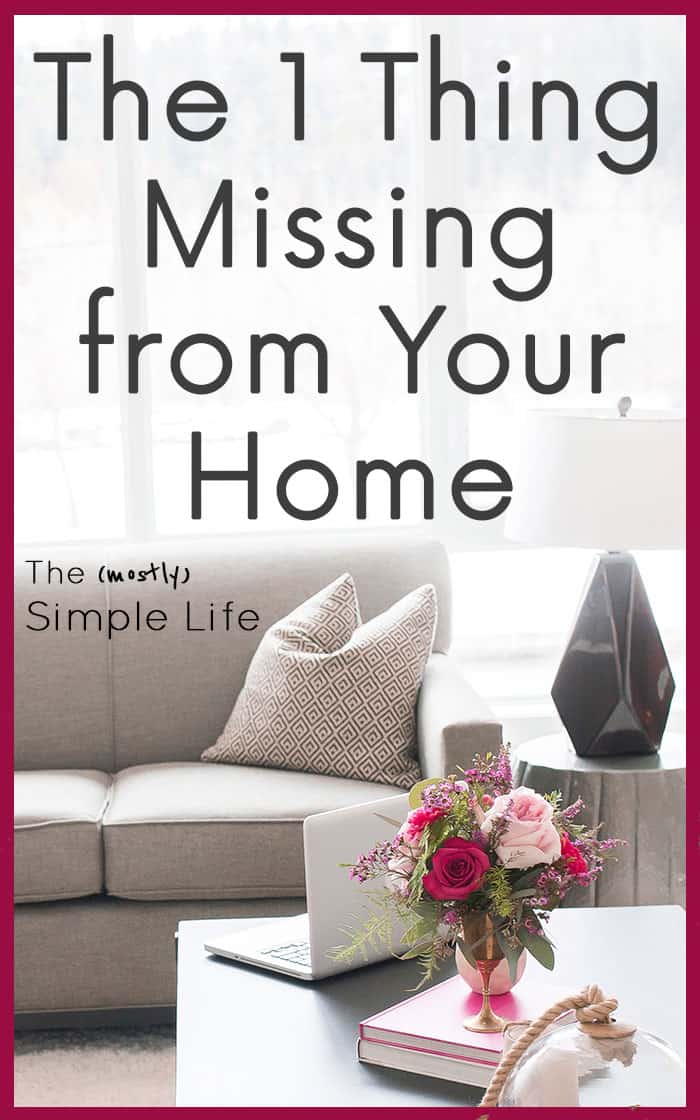 What is it about space that makes us want to fill it? A blank wall. An empty drawer. A sparsely furnished room.
I've always been a fan of extra space, but I'm as guilty as the next person of accepting hand-me-down furniture because I have the space to put it in.
We're in-between homes right now and I'm feeling a bit cramped in our apartment. We downsized significantly, but there are many things we didn't get rid of because we knew we'd be back in house again within a year.
I crave some open space. Every closet is full and the rooms each have more than enough furniture.
So what's the one thing that might be missing from your home (and definitely feels like it's missing from our apartment)?
Space! Here's why you need more space in your home…
The Peace & Potential are in the Space
Have you ever gone on a vacation and stayed in a rental house or a hotel? It can feel so good to get away from our homes and only bring with us what we really need for the week. That rental can feel so peaceful because there is space. There's nothing extra. There's room to breathe.
Filling our homes can make them feel more chaotic and cluttered, which takes away the peacefulness.
There's also so much potential when you have space in your home.
If your dining room table is always piled high, there is less potential in that space. You can't pull out a puzzle or a board game, sit down to a nice meal, or work on a craft project without first clearing everything off the table.
If there's furniture in every corner of your living room, there is less potential in the space. There's not room to dance around with your kids or follow along with a workout DVD.
When we add more and more items into our homes, we limit the potential of what can be done there.
You See What's Special When There is Space
Did you ever have a very special gift given to you that was the start of a collection?
Just for an example, let's say you were given one of those willow tree figurines from one of your children on your birthday. It's was so sweet of them and you cherish the gift, displaying it proudly on it's own shelf. Then you started seeing those figurines everywhere and collecting them. You bought some on clearance, found one at a yard sale, and were given a few more. So now you have a shelf full of figurines. Now, when you or someone else looks at the shelf, you don't notice that extra-special first figurine that was given to you by your child. You just see a big collection.
I'm not saying that collecting things is bad, I just used that example to show that space can show how special something is.
One special piece of artwork on the wall will get more notice than a wall with 15 frames on it.
One unique coffee mug gets seen and loved more when it's not crammed in a cupboard with 50 other coffee mugs.
When our homes aren't jam-packed with stuff, we can notice the special and important things. The space isn't just empty, it highlighting what's there.
Obviously we have to fill our homes with some items, but I think we all (myself for sure included) could stand to be more careful and picky about what we let in. Only the things that are the most special or the most functional should be allowed a spot.
This is definitely on my mind as we're getting ready to move into our next home. I don't want to fill up the space just because we have it.
Creating Space in Your Home
I'm still loving The Joy of Less. This quote really stuck out to me: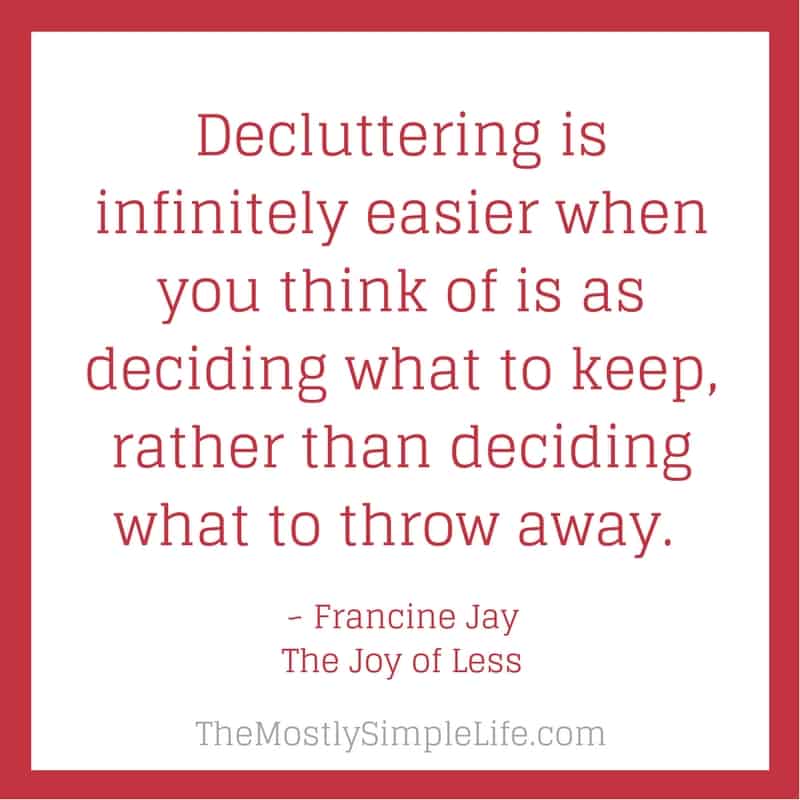 If you can mentally "un-own" everything you see, then it's easier to decide what you want to keep. Deciding what to get rid of feels a lot harder.
If you're looking for some help decluttering certain problem areas in your home, one of these posts might help:
Questions to Ask to Finally Declutter Your Books
How to Declutter Keepsakes & Memories
Questions to Ask to Finally Declutter Your Books
Questions You Need to Ask to Declutter Clothing
Decluttering: How to Get Your Spouse on Board
⇒ What are you planning on decluttering next?
Ready to Finally Make Progress Decluttering?
Start your 4 Day Clutter Breakthrough!