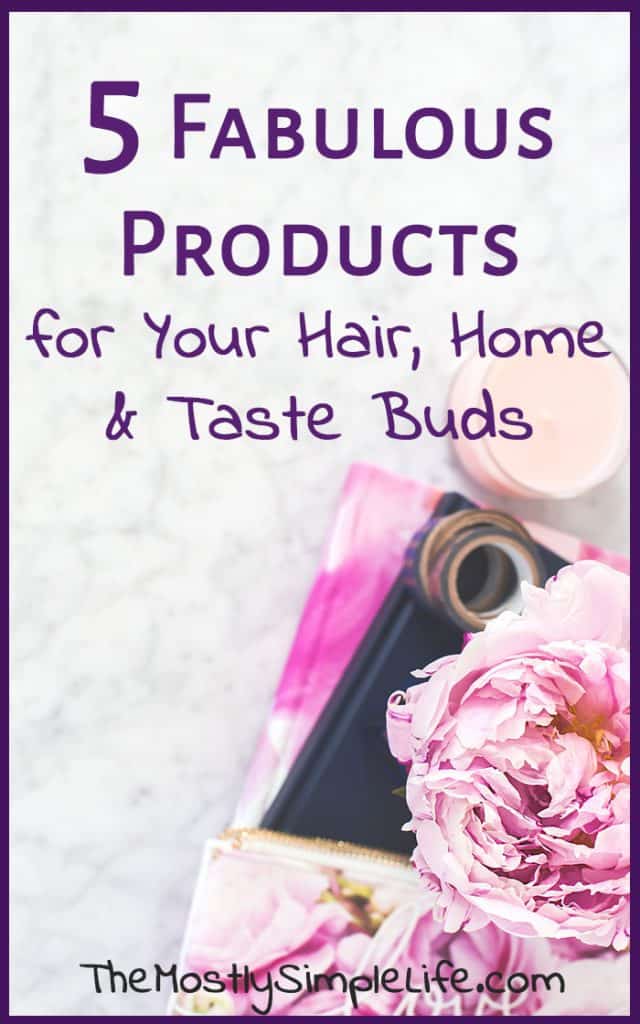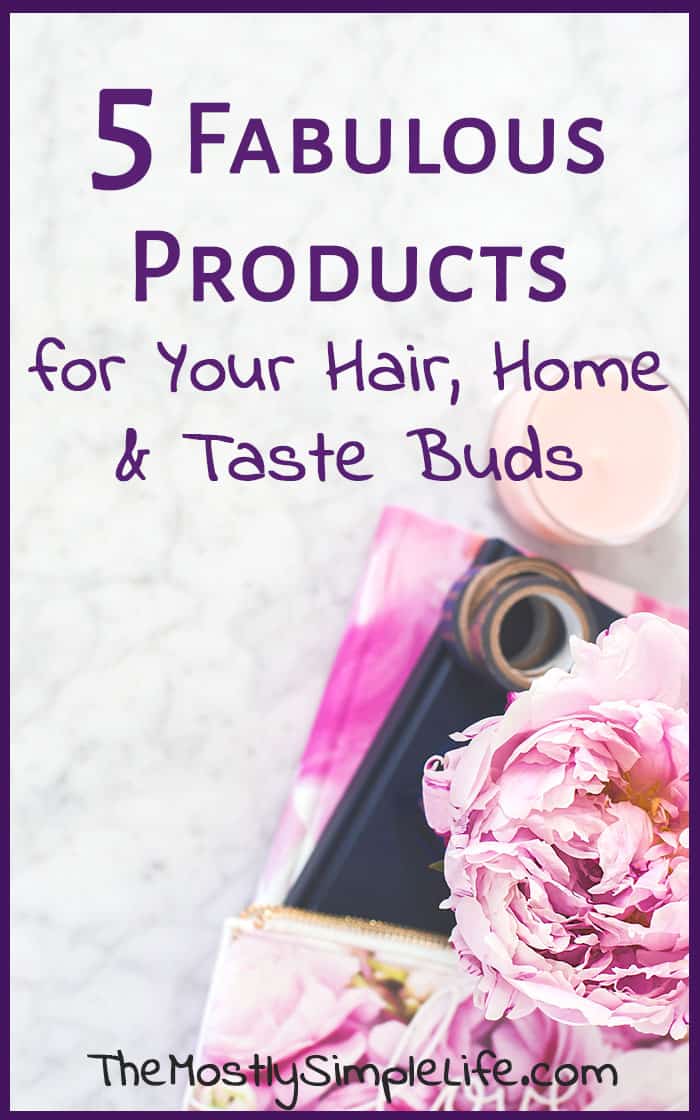 So, I totally love when one of my favorite bloggers posts about their favorite things. There's nothing better than getting someone's recommendation, right?
I don't really like to buy anything without having looked at some reviews or hearing about how great the item is from someone else.
Starting this year, I'm going to do a semi-regular "favorite things" post, because maybe you've been thinking about trying something and just need someone's recommendation. Plus, there are items that make my like simpler that I think you should check out.
It's not going to be a monthly post. I'm thinking quarterly sounds better, if I can remember 🙂
I'm not being paid by anyone to talk about these items, by the way. As always, the links may be affiliate links, which just means that I may make a slight commission if you make a purchase through that link. You'll never pay any extra for making a purchase through an affiliate link. You can read my full affiliate disclosure in the sidebar if you'd like.
Anyways, on to the fun stuff!
Winter 2017 Favorite Things
I've tried a bunch of different natural oils to use on my skin and hair and argan oil has become my favorite!
Argan oil is made from the seeds of the argan tree which grows almost exclusively in Morocco, which is why it is sometimes called Moroccan oil.
A lot of fancy, expensive hair and body products these days brag about containing argan oil, but this is the 100% pure, real stuff. It seems a little pricey at first, but you hardly use any, so it lasts a long time. In fact, there's an eyedropper attached to the lid because you literally only use a few drops at a time.
To use this on my hair, I rub about 5-6 drops in my hands after a shower and run it through my wet hair. It makes my hair softer, helps with frizz, and I'm quite sure it has kept me from getting split ends!
For my face, I only use 1 or 2 drops. I'll dab it under my eyes before bed or just all over my face. It absorbs quickly and is a great moisturizer.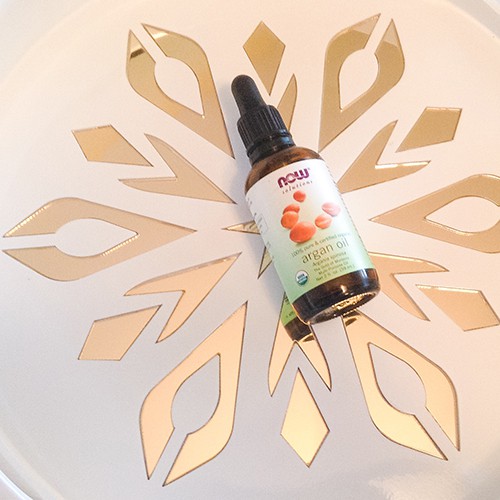 I had to include a few of my favorite Christmas presents in my list! Austin got me wireless in ear headphones. I wasn't sure how much I'd use them or how easy they'd be to sync to a device, but they're awesome!
So far, my favorite use for them is to do the dishes (haha!). I like to listen to music or an audiobook while I do the dishes, but my iPad isn't quite loud enough to be heard over the water and clanging of dishes. Plus, I don't want to set it too close to me because I'm worried it will get wet.
With my handy new wireless headphones, I can turn on a book, set the iPad safely in the other room and listen to it with no problem. There's even a few buttons on the headphones so that I can adjust the volume or pause if I need too.
I originally wanted wireless headphones so that I could work out without bothering others with my workout playlist. The ear buds stay in my ears well, so I don't have to fuss with them while I'm exercising.
The ones Austin got me actually come with a few different ear bud adjusters so that they will fit your ear perfectly. Super cool.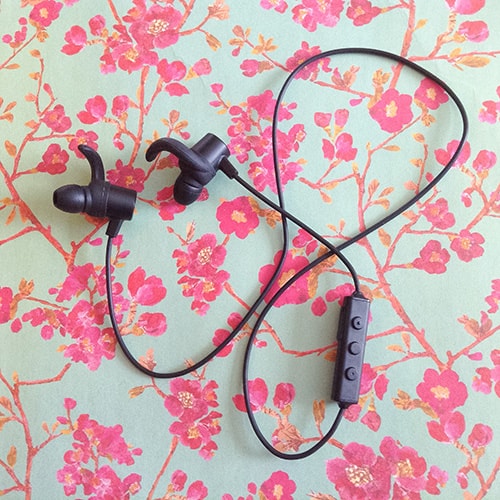 This was another Christmas gift that I've already gotten a lot of use out of. The night I got it, I was bookmarking pages of recipes to try and ended up bookmaking almost every other page!
Budget Bytes started as a blog and has been around for a few years. I've always found great recipes there. The cookbook has new recipes, not seen on the blog, and they're delish!
I've already tried the bean dip, spinach an artichoke pasta, and rosemary and garlic chicken and potatoes. All yummy.
The recipes in Budget Bytes are nutritious and budget conscious. Each recipe has a symbol that tells you if it's an extremely inexpensive recipe, has one or two special ingredients, or is a bit of a splurge recipe. I also like that there is a symbol that shows if a recipe is freezer friendly.
You know I've purged most of my cookbooks, but I'm thinking this one is going to stick around for a while!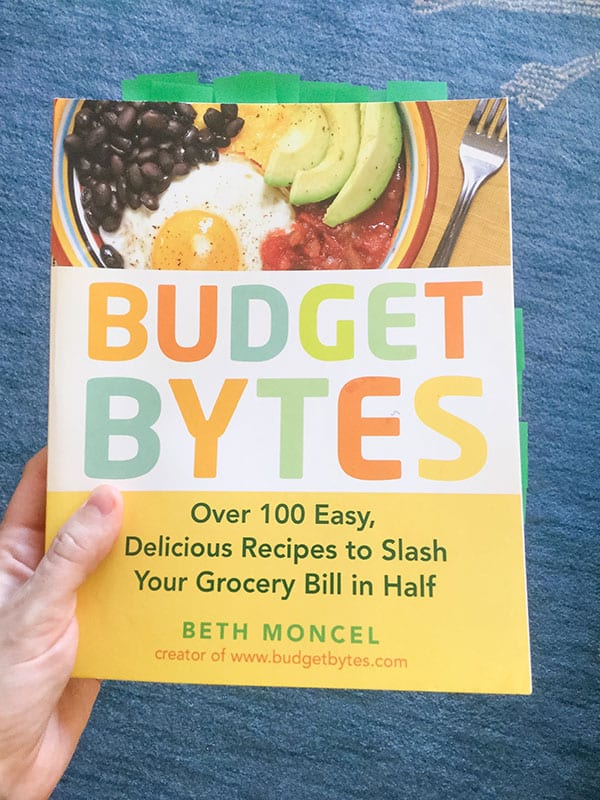 While we're talking about cooking, I wanted to mention our silicone tipped tongs. We've had these Farberware tongs for probably at least five years and they're still like new.
I have non-stick pots and pans and these won't scratch them one bit. I often find myself hand washing the tongs because I use them so often and need them again before I can run the dishwasher.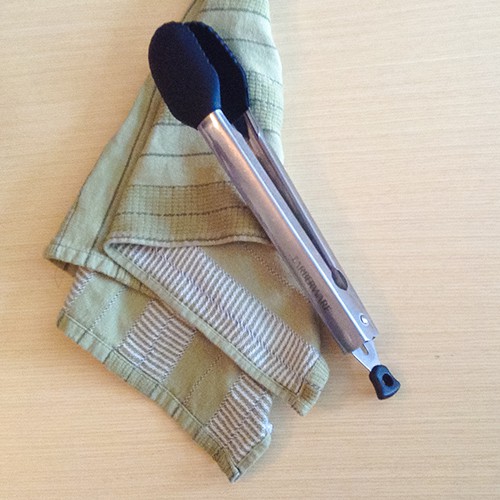 5. Trader Joe's Dark Chocolate
Any dark chocolate lovers out there? I love some good dark chocolate!
When we moved to a bigger city a few months ago, I made my first trip to Trader Joe's. It's a bit of a treat to shop there every once in a while and I can't make it through the checkout lane without one of their dark chocolate bars with toffee, walnuts, and pecans.
The best part is that the pieces of toffee and nuts are super tiny, so you get a ton of flavor throughout the chocolate bar without any of it getting stuck in your teeth, which always happens to me with toffee and nuts.
If you are a dark chocolate lover and haven't tried this yet, it's so worth it. If there's no Trader Joe's nearby, my next favorite dark chocolate is Dove dark chocolate. You can get that at pretty much any grocery store, I think.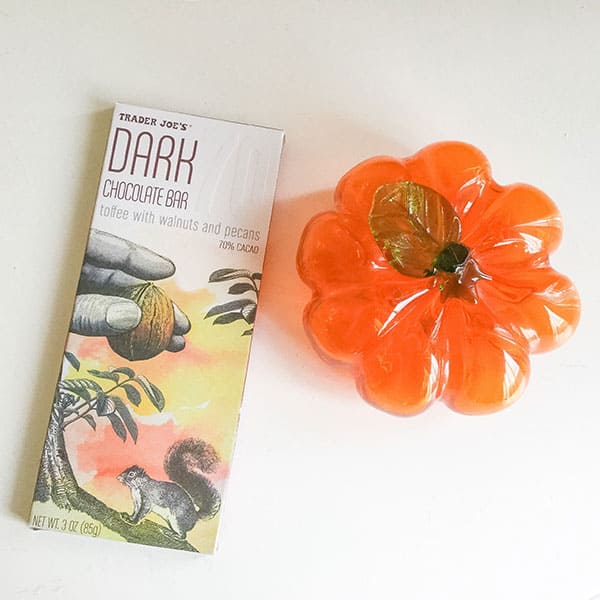 Related Posts:
7 Tips for Simplifying Your Wardrobe
⇒ Tell me a few of your favorites! What is one of your Christmas presents that you've been getting a ton of use out of already?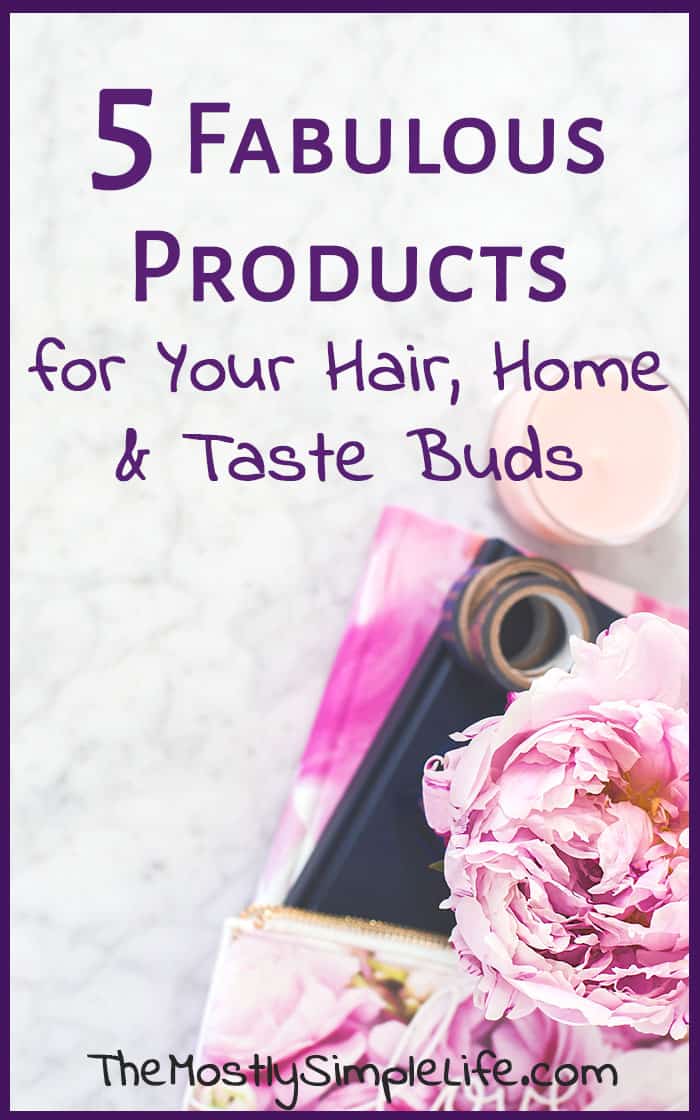 If you find this page helpful, please pin or share it :)