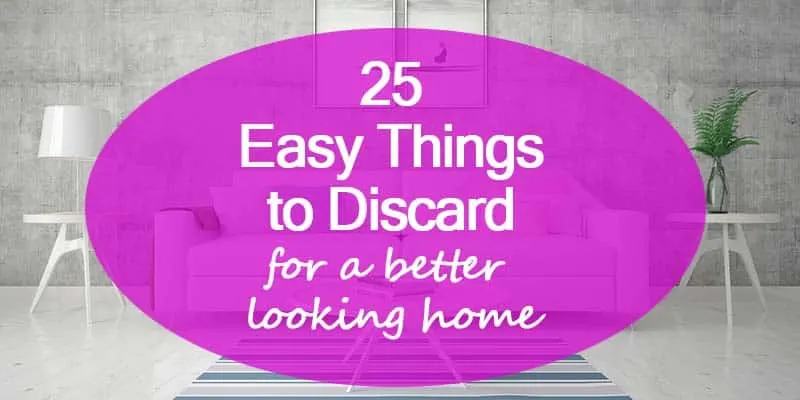 One of the tips that I recommend in my "Declutter Your Home" guide is to start with the easy, no-brainer things to declutter. Those are easy wins to get you started and make your home look better!
When you start decluttering, it's best to start with things that are painless to get rid of. It helps you gain some momentum and feel successful.
Just think of all that you will have gotten rid of after making your way through this list! That's some great momentum to start decluttering more later.some bigger areas (like clothing or books).
25 Things to Declutter… Without Hesitation
Clothes:
Clothes that are ripped, stained, or have holes. It's ok to let go and look better 🙂
Clothes that are not comfortable… or don't make you look good. Yes they look nice and they were expensive, but you no longer wear them. Get rid of clothes that don't make you feel good.
Shoes: shoes that have been used 100 times but "don't look that bad and could be used again". These shoes are really not worth anything anymore.
A good way to declutter your clothes is to go through your closet two times every year to find what you didn't wear in the previous two seasons. Learn more about decluttering your clothes here.
Paperwork:
Notepads that are mostly filled up: Why do we keep these?
Old magazines: If you marked pages to look back at, rip them out and put them in a folder with a date on them to get rid of by.
Old paperwork: Check out this pin to learn how long to keep paperwork
Yes, it's FINALLY time to go digital.
CDs: Unless your car has a CD player, you need to accept that we live in a digital world now. Your CDs have lost most of their values. For music, use a Spotify, Apple, or Google playlist. I did use "Express Rip CD ripper" to turn about 20 CDs into digital files. It was really easy to do. Bye, bye, old CD box!
DVDs: For movies, you probably already have a streaming service. I have tried to find software to digitalize my old DVDs but there were copyright restrictions and I couldn't get it done. Ok fine, I still have a few old DVDs!!
Bathroom:
Counter clutter: Have a look at all the items that might be sitting on your bathroom counter. Make sure it deserves the prime location. I only keep hand soap and face wash on our bathroom counter, as a rule. We know that nothing else is supposed to be left out and out counter looks so much better!
Too many old towels: we buy new ones, don't get rid of the old worn out ones, and end up with 30 towels for 2 people. Sound familiar? Getting rid of older towels will free up a LOT of space.
Old makeup & unused hair products: Here's a pin that says how long to keep thing. I have found hair gel that must have been six years old..
View more tips on 13 things you can declutter in your bathroom.
Kid stuff:
Kids books with torn pages or damages: they are not worth anything. I tried to sell new-condition kid books and got only pennies on the dollar. And they were in excellent condition.
Toys that are too young for your youngest child.
Toys with missing or broken pieces
Games and puzzles with missing pieces
Food
Expired food: You might be surprised how much expired food is in your panty.
Spices that are a few years old.
Other things:
Holiday decor: if you didn't put it out the last time that holiday happened, you can survive without it. I promise!
Exercise equipment that you have not used in a year
Dog toys that are falling apart. They are probably gross now anyway. Ewww.
Candles that don't smell that great, or that are almost gone
Paint that is a few years old: Paint doesn't last forever. I just threw out some that had globs inside.
Old prescription glasses: You can donate your old glasses. I save one pair just in case I break the pair I have been using.
If you liked this post, please consider Pinning it or Sharing it!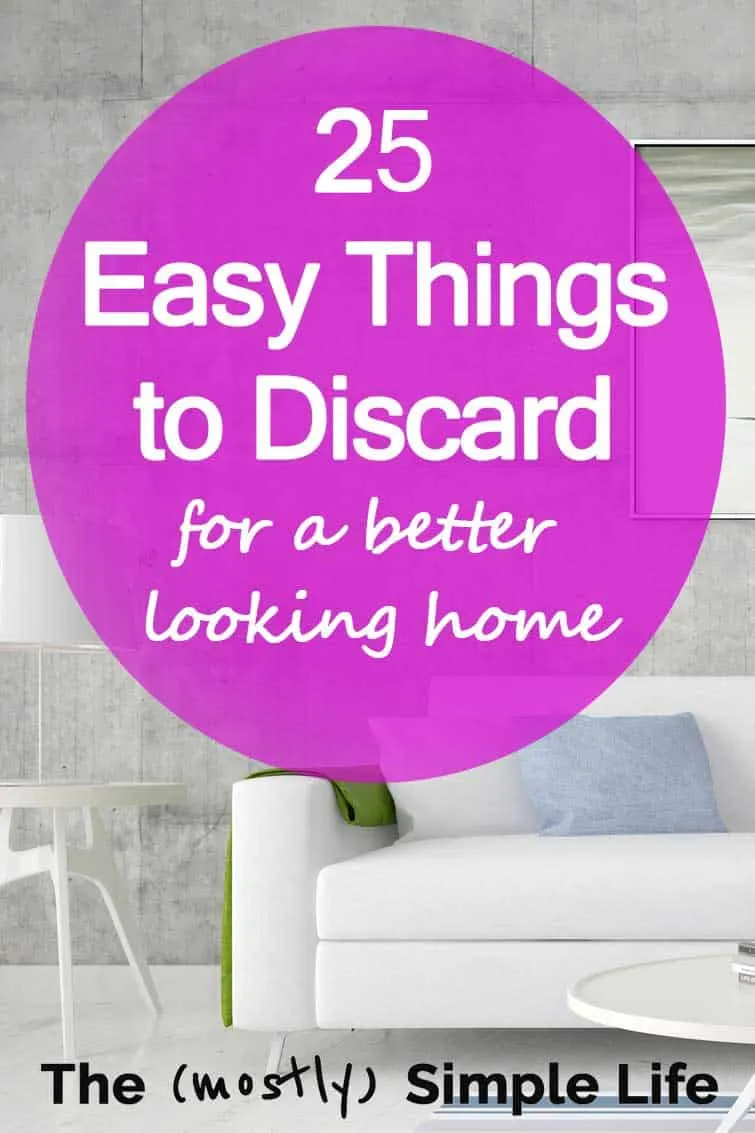 ⇒ Anything else you can think of that you could declutter without noticing?
Ready for more? Read these related posts: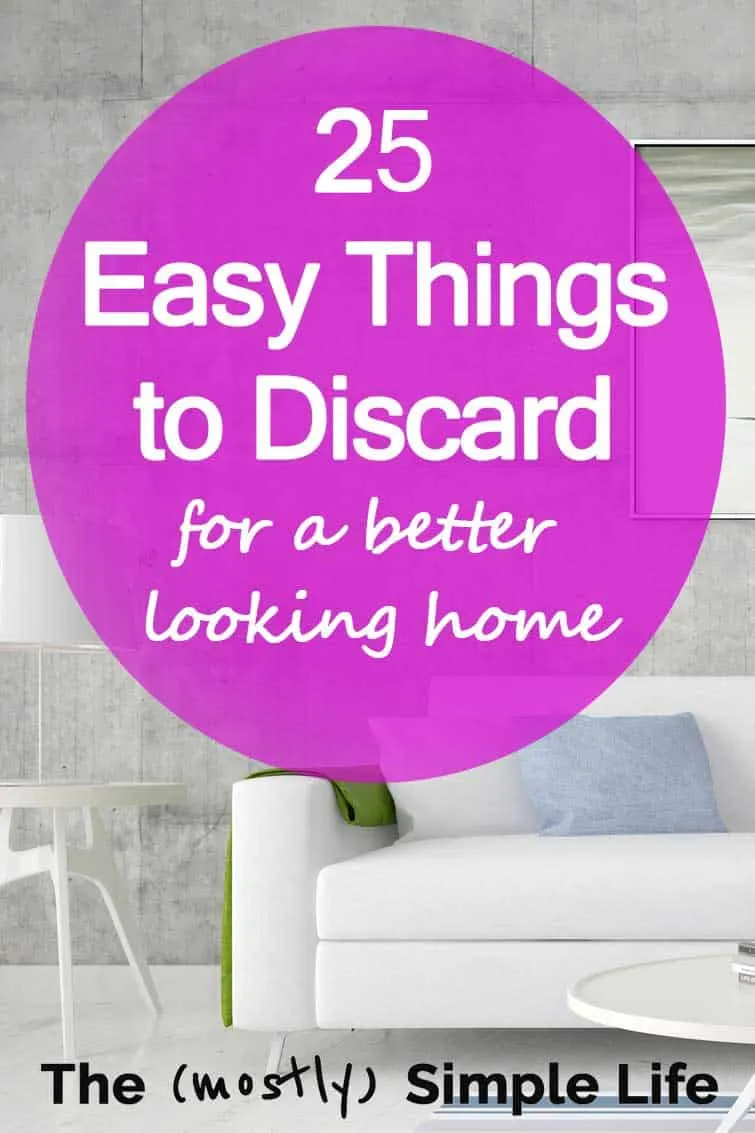 If you find this page helpful, please pin or share it :)