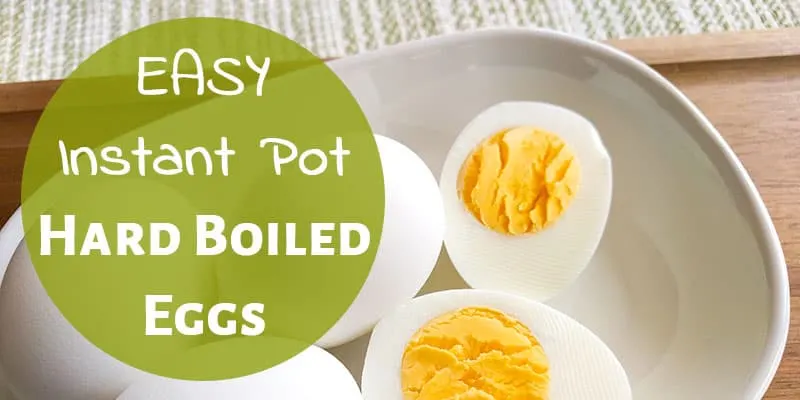 The year was 2017. It was the day after Thanksgiving when I finally clicked "add to cart"…
Yup, I got me an Instant Pot! Haha, I had been intrigued for a whole year before I snagged one on Amazon's Black Friday sales.
Verdict: I like it! I'm probably not as crazy about it as some people but it's fast and pretty darn awesome.
I can cook frozen chicken breasts in 12 minutes, I can saute, cook, and thicken all in one pot, and I can make rice without watching to make sure things don't go from simmer to boil.
What do I use it for most often? Hard boiled eggs 🙂
Sidenote: You can get the meal planning printable I use each week by entering your info below!

[convertkit form=830245]
Easy Instant Pot Hard Boiled Eggs
We eat a lot of hard boiled eggs! They're a great high protein, low calorie snack. Most weeks, I make a batch of about six hard boiled eggs so that we have them on hand.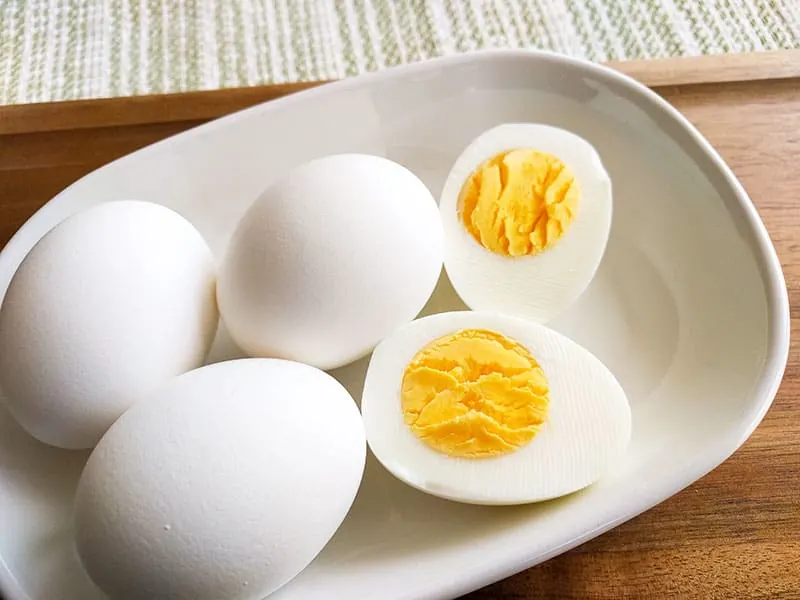 Kitchen Supplies:
Instant Pot: I have the DUO80 8 Quart 7-in-1. I did a lot of research before picking this one. It's definitely good to have the Instant Pot brand. Most of the electric pressure cooker recipes online and in cookbooks use an Instant Pot brand cooker and it's much easier to understand instructions when your pressure cooker has the same buttons!
Instant Pot Steam Rack: My Instant Pot came with this rack. It keeps the food up out of the liquid as it steams.
Ingredients:
Eggs (I usually do 5 or 6, but I didn't have a problem cooking 18 at once for coloring Easter eggs)
1 Cup Water
Instructions:
Pour 1 cup of water into the Instant Pot. Put the steam rack in. Set your eggs on top of the steam rack.
Close the lid and make sure the pressure valve is sealed. Set the Instant Pot to HIGH pressure for 5 minutes.
It will take about 5 minutes for it to come to pressure and then it will cook for 5 minutes.
Once the 5 minute cook time is done, allow the Instant Pot to natural release for 5 minutes. Then quick release the rest of the way.
Put the eggs under cold water to stop them cooking. Store your hard boiled eggs in a container in the fridge.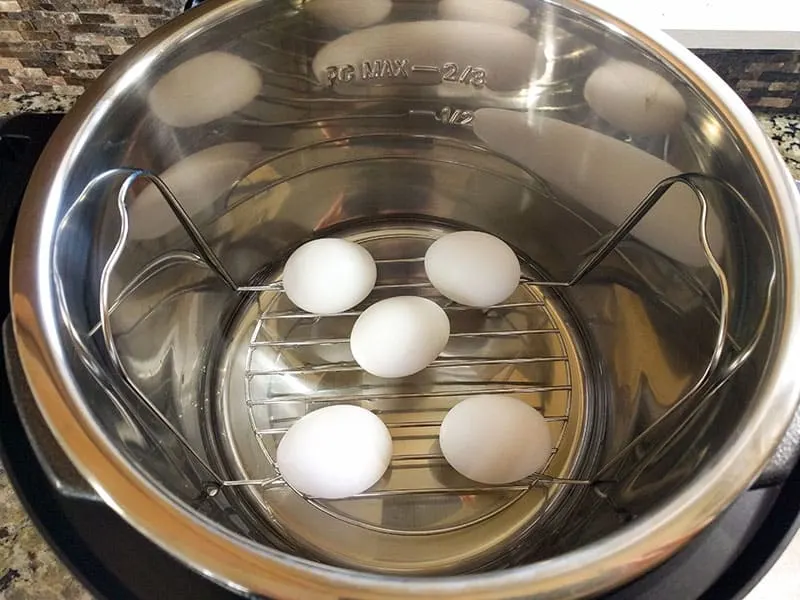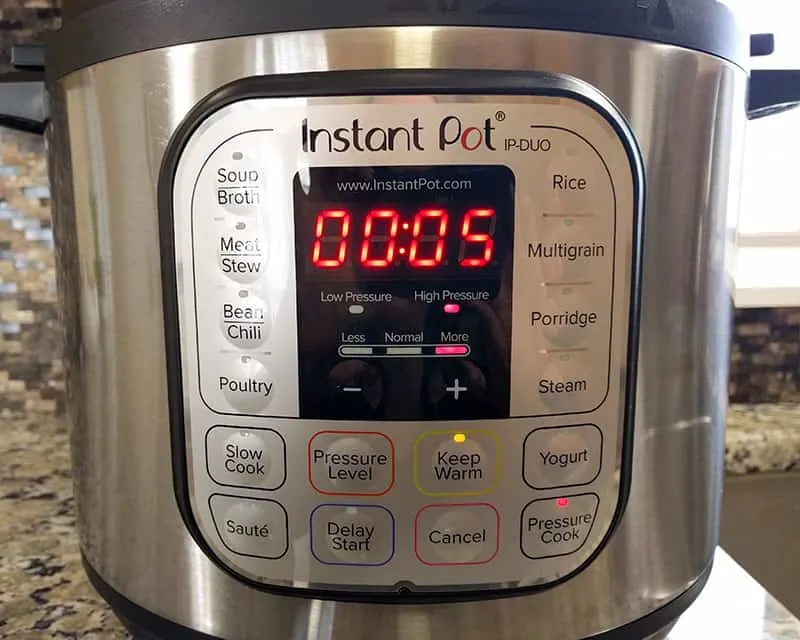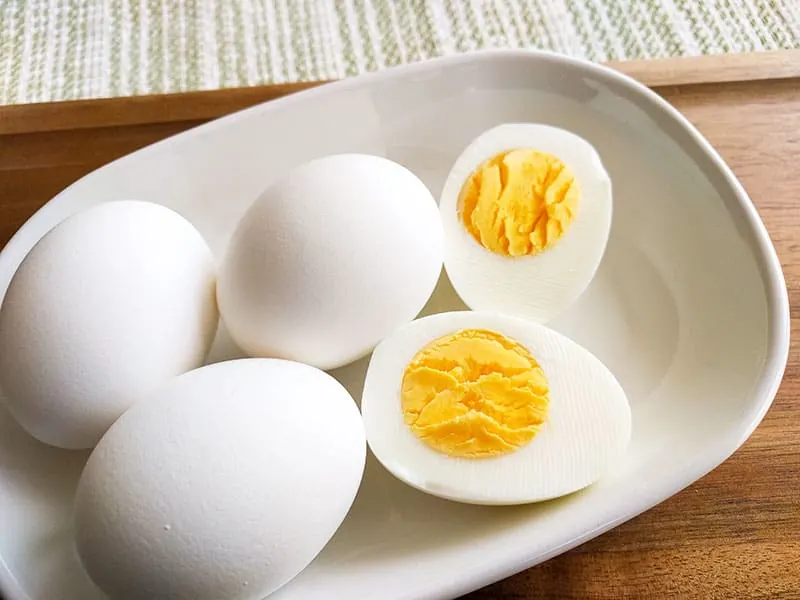 I'm gradually trying to use my Instant Pot for more and more recipes. So far, pretty much everything has been a success.
I love how easy it is to make our hard boiled eggs. I don't have to watch a pot and the shells really do peel off easier than with any other method I've tried.
You Might Like These Posts:
6 Ways to Use Meal Planning to Eat Healthy
24 Healthy Foods Under $1 Per Serving
⇒ Do you have an Instant Pot? What should I try to make next?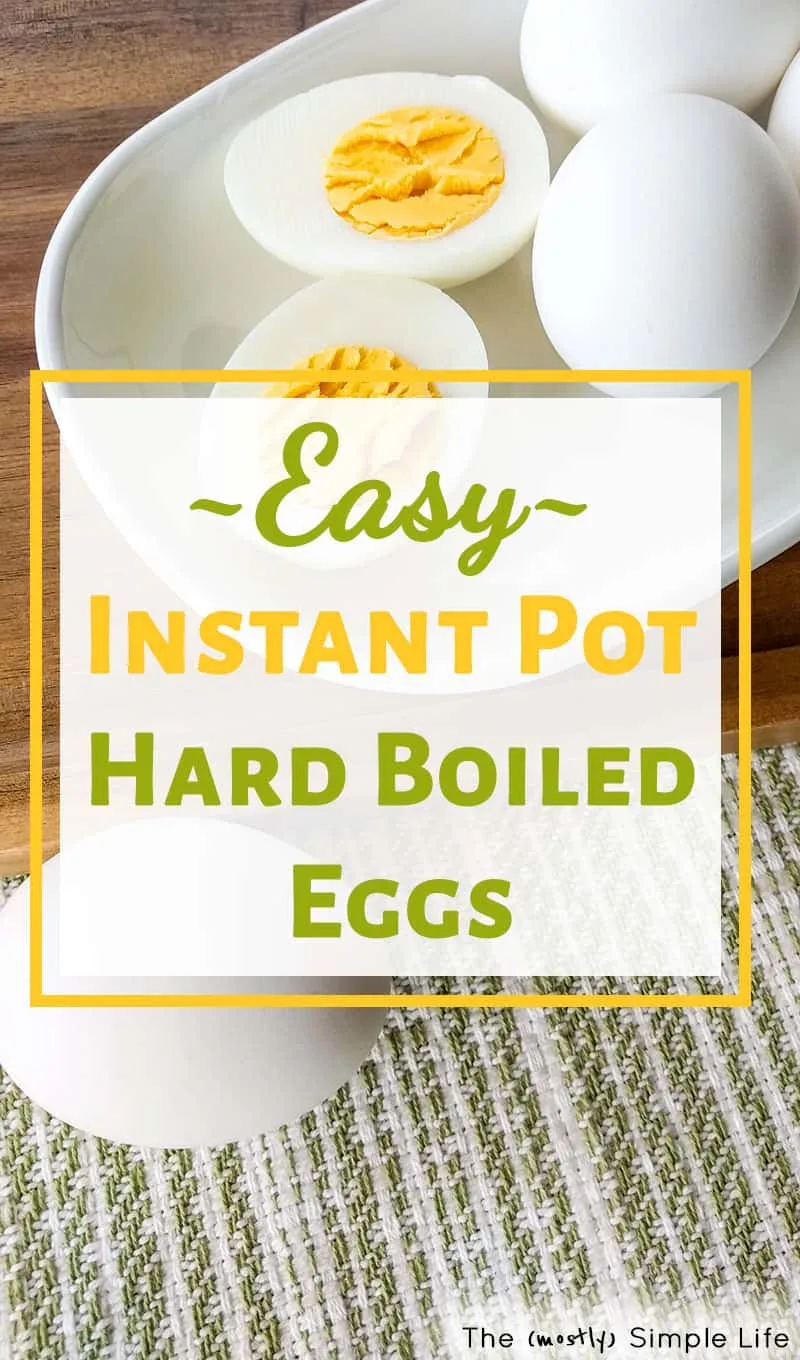 If you find this page helpful, please pin or share it :)