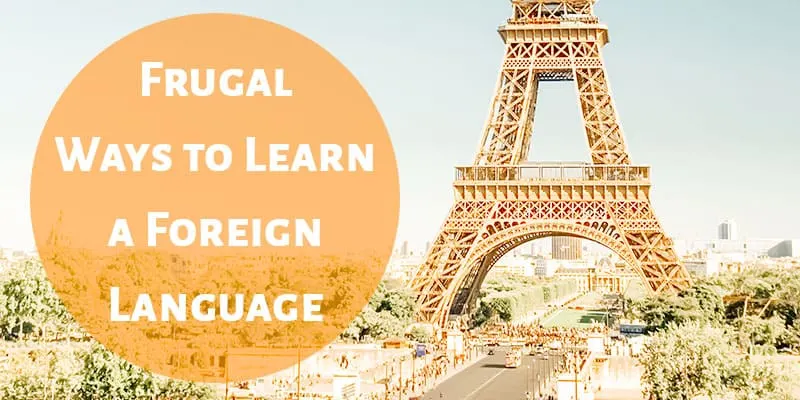 Austin and I are planning a trip to Italy next year, after our debt is paid off. It has me researching frugal ways to learn a foreign language. (Yes, I realize the photo above is of the Eiffel Tower in France 🙂 )
We definitely want to know and understand enough Italian to be able to navigate, travel the metro, order at restaurants, and ask questions.
Whether you're traveling to foreign countries, homeschooling your kids, or simply have a bucket list goal to learn a new language, there are a whole lot of frugal ways to learn a foreign language, mostly thanks to technology!
Frugal Ways to Learn a Foreign Language
Udemy
Udemy classes are amazing. You can learn so much while spending so little! I always sing Udemy's praises because Austin learned a ton of programming skills that helped him land his dream job through Udemy. He actually learned more practical knowledge through Udemy than in his crazy-expensive college courses.
Anyway, there are a whole lot of language courses on Udemy.com. My brother-in-law is actually learning Japanese with one of them right now to fulfill his homeschool language requirement. I love that Udemy courses are rated so that you can read reviews and understand more of what's in the course and how it's taught.
Here are some great choices:
Spanish for Beginners. The highest rated Spanish course on Udemy.
Conversational French Made Easy. The best selling French course.
Survive Italy Without Being Fluent. This is the one I'm planning on taking since it's meant to help you travel!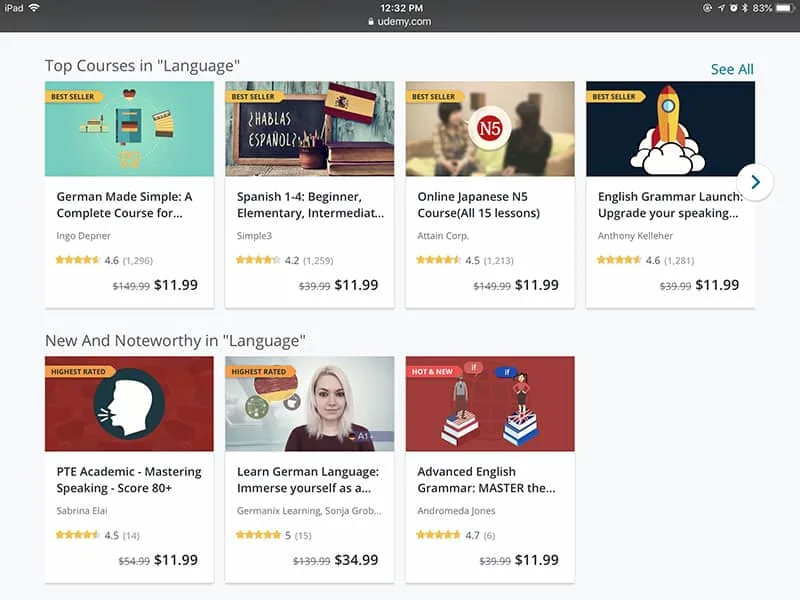 The Library
Always remember the library!
You can rent audiobooks that will help you learn a foreign language. As you start to learn to read in that language, go to the children's section and rent children's books in that language to practice. You may even be able to get access to the Rosetta Stone language learning software through your library.
YouTube
A quick Google search for "YouTube to learn language" will give you a crazy amount of free language learning help.
There are YouTubers that teach formal lessons and help with grammar or pronunciation. You can learn from native Spanish or French speakers to help you get the pronunciation right, which is awesome.
Duolingo App
Go right now and download the Duolingo app. I'll wait.
It's a completely free app that gives you daily lessons in the language of your choice (there are a ton of choices).
It's set up like a game. You go through each tiny lesson, earning points when you get things right or losing a heart if you're wrong. It teaches you to read, write, and speak in the language.
A study found that spending 34 hours on Duolingo (which is free) was equal to a full university semester of language study ($$$).
It's an app for your phone, so you can spend five minutes on it here and there, wherever you are. A while back, I worked through the Spanish lessons and the lessons are so good!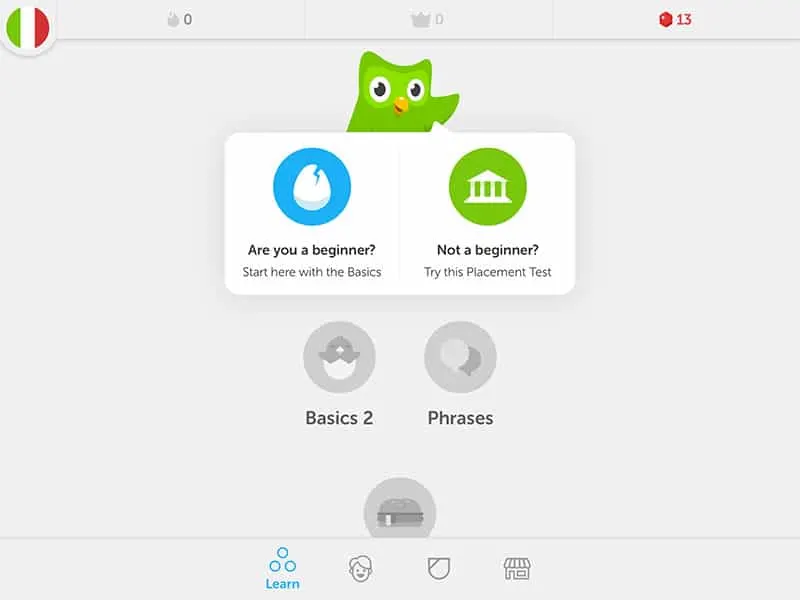 Podcasts
Ok, now do another Google search: "learn language podcasts". These podcasts are a great way to hear native speakers and increase your listening comprehension.
You'll find some that teach actual lessons about grammar and others are more about understanding the language when used in conversation. Finding native speakers that will speak a little slower makes it so much easier to gain understanding!
I plan on using as many of these resources as possible to get a good grasp on the Italian language before our trip.
I love that there are so many ways to listen to native speakers and practice phrases that will most likely come up in conversation. It's amazing to me that you can become fluent in practically any language without spending much money at all!
You Might Like These Posts Too:
⇒ Do you speak a second or third language? What do you think are the best ways to learn a new language?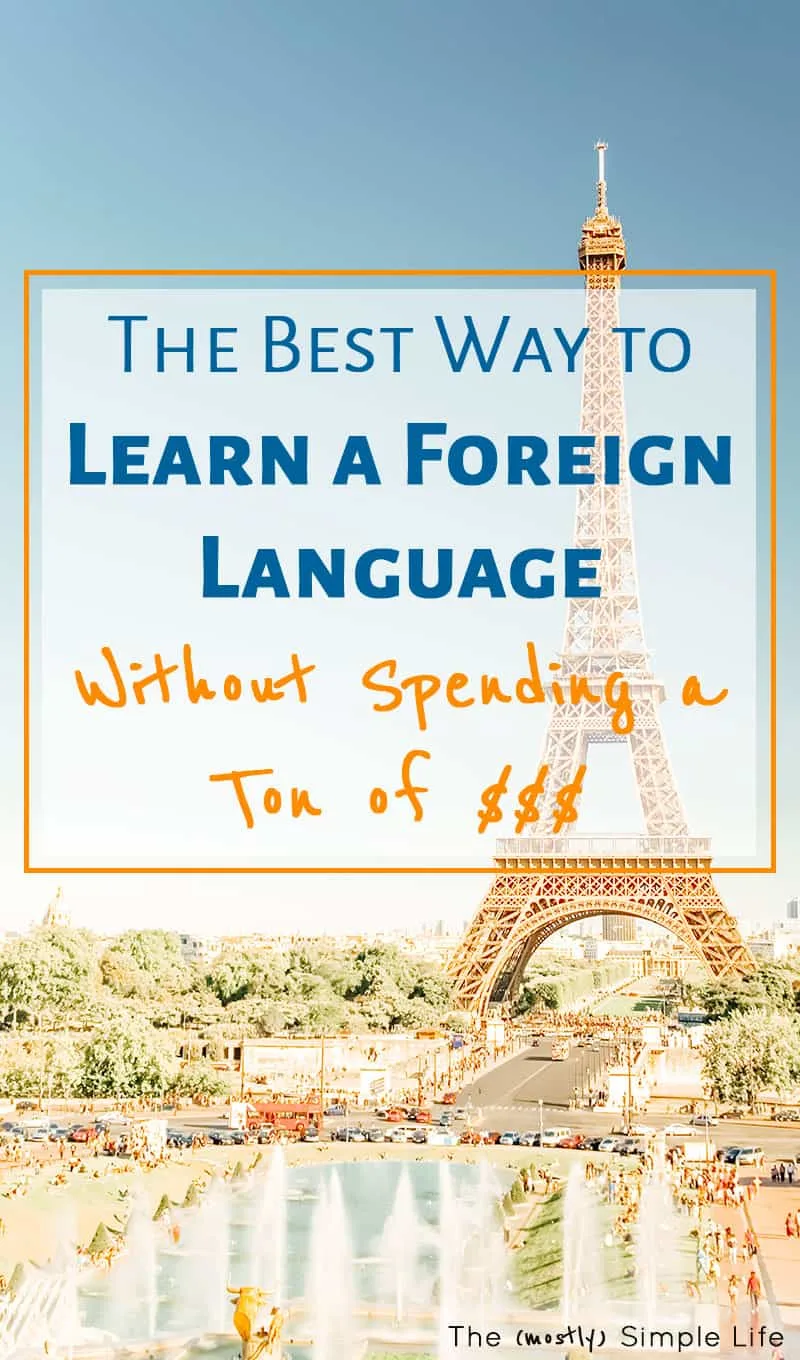 If you find this page helpful, please pin or share it :)