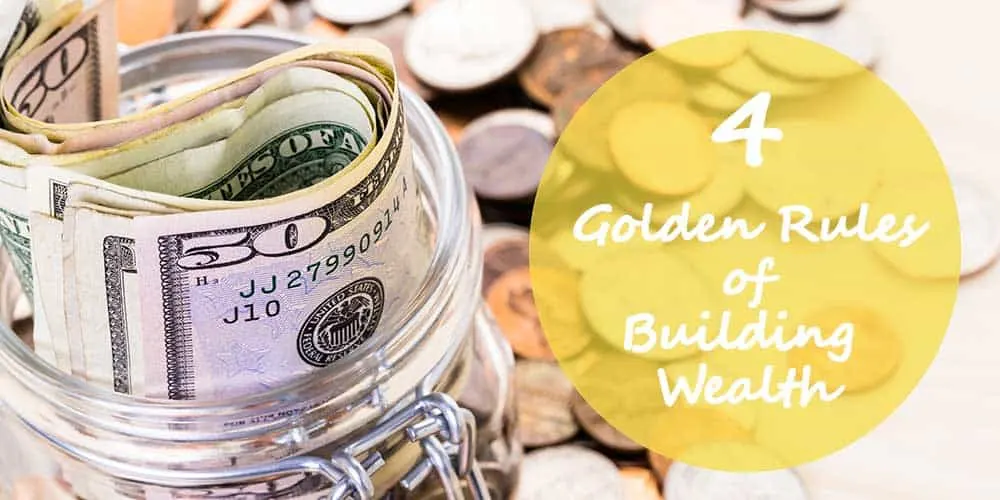 When I started to work with a full-time salary, I had no savings and some student debt (Luckily, not a ton). My starting salary was just below $30,000. I started by saving around $100 a month and put it in a savings account (later an investment account). It was not much, but I figured I would at least start somewhere. Something is better than nothing, right?
Over the years, I learned about personal budgeting and investing, and ended up growing my savings to over $90,000 after a few years. I've listed below the 4 Golden rules that I wish I had known about sooner (Why is this not taught at school??). These 4 rules have been inspired by widely successful people, including people like Warren Buffet, so you know it's really good stuff. I've added quotes from them in the list below.
I'm sharing my money saving tips here so you don't make the same mistake I did by waiting for so long!
The 4 Golden Rules of Saving Money, Investing, and Building your Wealth
Here are the 4 rules:
1. Have a Plan for Your Money.
Let's start with the basics of saving money, even when you are on a small or average income. You need a plan for your money. It doesn't have to be a big plan: you can start with a quick budget to see how much is going in and how much is going out of your account. With a budget, you will be in control of your money and be able to make smarter decisions.
With my first budget, I understood why I was not able to save money to start with. The first thing that I did was write down all my expenses and the amounts. I looked at all my credit card staments and receipts. Looking at all my expenses and adding them up on a sheet of paper really helped me understand where I was spending my money, and how I could save more money. Once I understood my expenses better, I was able to make smarter decisions.
With my new plan in place, I was able to really prioritize saving money and paying off debt. Read our simple tips to create your personal budget if you want to get started with budgeting your money.
2. Set Up Automatic Transfers to Your Savings Account.
Have you already setup automatic transfers from your checking to a separate savings account? It doesn't have to be much at all. You can even start with one dollar per month!
If you're like me, it's easy to let transferring money slip your mind. I recommend putting it on autopilot that way you never have to think about it again. This way forces me to save first, and adapt my spending to make it work.
But I think that starting is the key. When I began this process, I only transferred $100 per month to my savings account. Setting up this automatic process with my bank helped me prioritize saving money. It also forced me to be creative to manage my life, with the amount that was left. Later, I came across this advice from investor Warren Buffet "Do not save what is left after spending, but spend what is left after saving". I think that's really simple, but helpful advice.
Once I started earning a little bit more money and learned how to reduce my expenses in a smart way (e.g., reduced restaurant and shopping expenses, canceled unnecessary memberships, switched insurance providers and reduced phone bill), I was able to save more (about $200 to $500 a month). I've always saved by increasing my automatic monthly transfers, and found it to be a helpful mechanism to save more money.
3. Invest in the Stock Market Or You Are Missing Out.
I used to think saving and investing were only for the rich. Sure, I'd save money, but I was earning nothing in my savings account (the rates in 2021 are basically 0%!). If I was feeling really lucky and adventurous then I'd invest in a short-term CD and make a few bucks however, none of these strategies was going to get me rich or even close to financially secure.
According to this article from Investopedia, the S&P 500 US stock market index has delivered an average return of 10% annually since its inception. Investing in the stock market is a great way to grow your savings over time, and it's easy to get started.
As it turns out, investing isn't just for rich people – I can do it too, I just wish I started earlier. I set up a Vanguard Account Online. When I say that it's easy to set up a Vanguard account online, I'm not exaggerating. You choose the type of account (I picked an individual taxable account), and then you provide your personal information. Next, you link your external bank account – the one you would use to fund your Vanguard account. Then you transfer your money and you are ready to invest ! I transferred a few hundred dollars and bingo – it was that easy!

But you might wonder: if I invest in the stock market, am I going to lose a ton of money in the next market crash??
I followed Warren Buffet's advice for personal investors and for me, it worked out quite well : Warren Buffett thinks simple & popular index funds are the best way for everyday investors to grow their money over the long-term. Buffett is considered one of the most successful investors in the word and you can't really go wrong by following his advice. You might lose money in the stock market if you invest for a year or two. However, you are very likely to grow your savings if you invest for the long-run (5-10 years).
Read more details on how I invested in the stock market by reading this story on The (mostly) Simple Life: how I saved over $90,000.
4. Have a Written Plan to Get Rid of Debt.
MoneyWeek Editor in chief Merryn Somerset Webb once said: "Debt erases freedom more surely than anyting else". That is so true!

Did you know that the average interest rate that you get charged on your debt is 14.58% for credit cards (Source: WalletHub), 4.7% to 6.2% for student loans (Source: Credible.com) and 5.3% for car loans (source : ValuePenguin)? That's money you are handing out to the credit companies and that you should focus on paying down. When you create your first budget make sure you plan for paying down your debt. Easier said than done !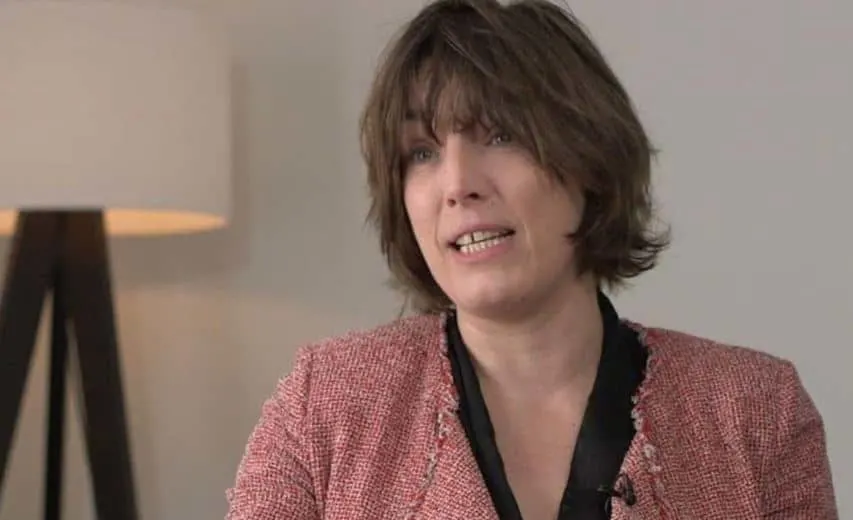 When I started to save money, I saved it to pay off more debt (student loans and credit card debt). Once I had those under control, I was able to save money for a down payment on a condo, and to invest a little bit at a time in the stock market through Index funds. See our article : When to save and when to pay off debt.
That's my list of the top tips that all women should know about personal finance. Let me know what you think by posting a comment!
Are you ready to proactively manage your finances? Our page on Personal Budgets is a good place to start. You can read tips to budget your money and view several household budget examples to help you get started.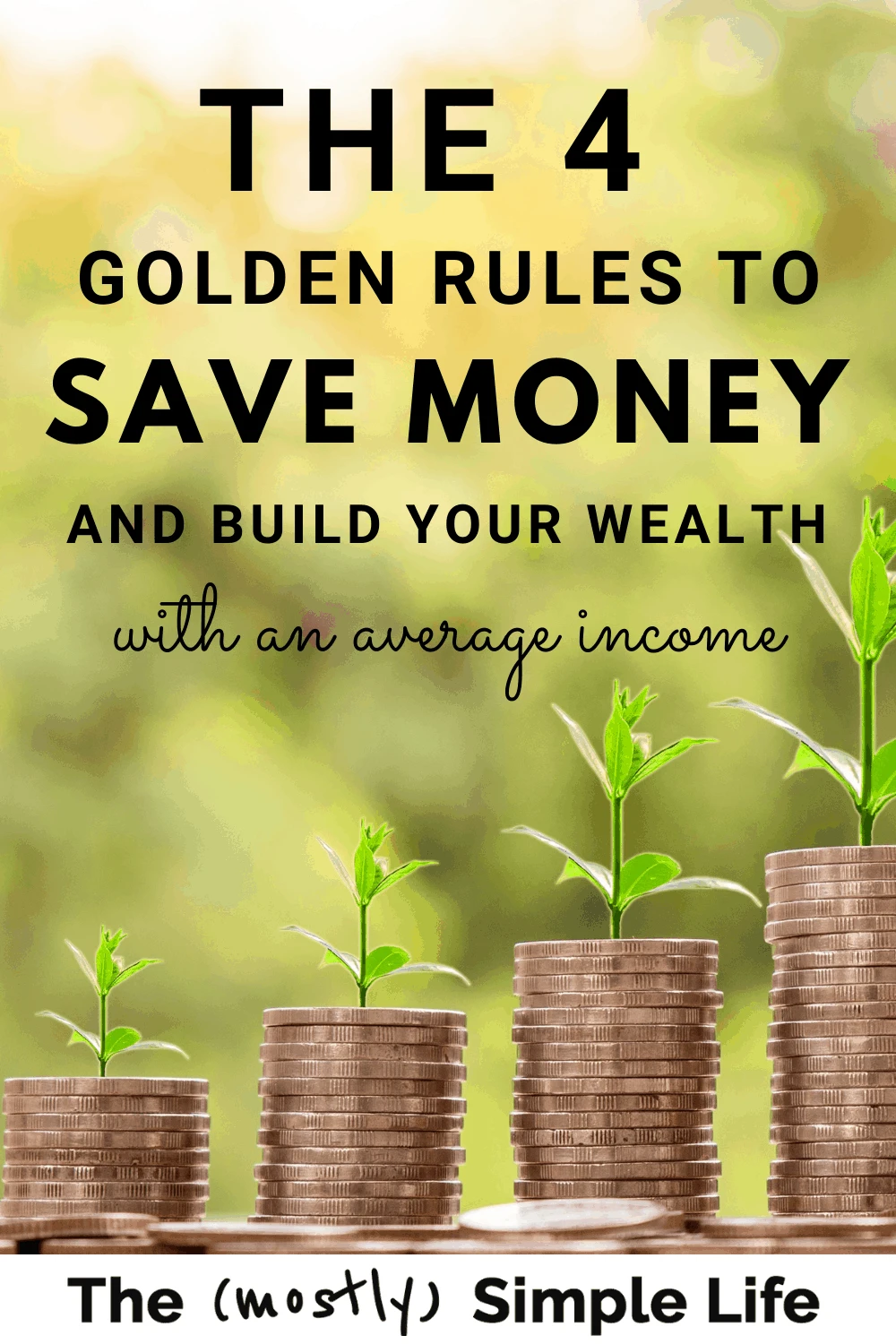 If you find this page helpful, please pin or share it :)