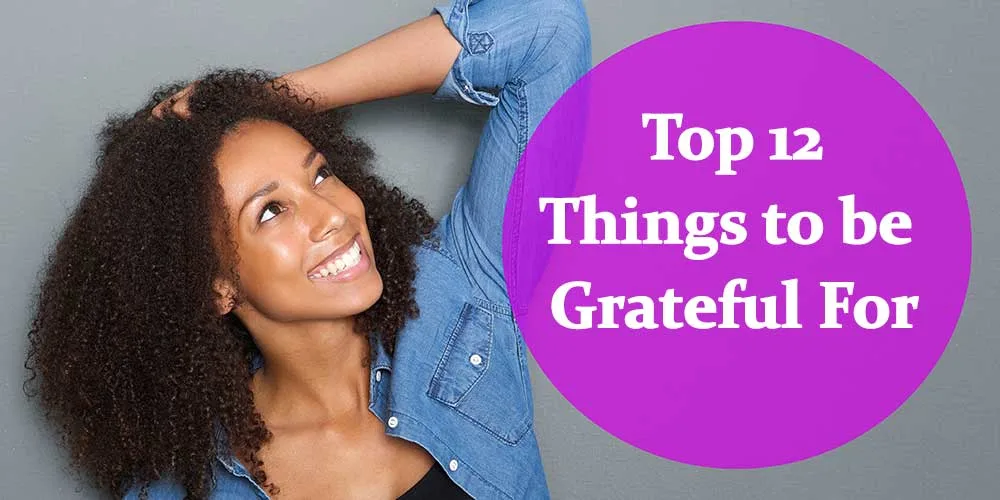 There's a substantial amount of research to link gratitude with well-being, higher self-esteem, and happiness. For example, Harvard Health Publishing (Source) writes "In positive psychology research, gratitude is strongly and consistently associated with greater happiness. Gratitude helps people feel more positive emotions, relish good experiences, improve their health, deal with adversity, and build strong relationships"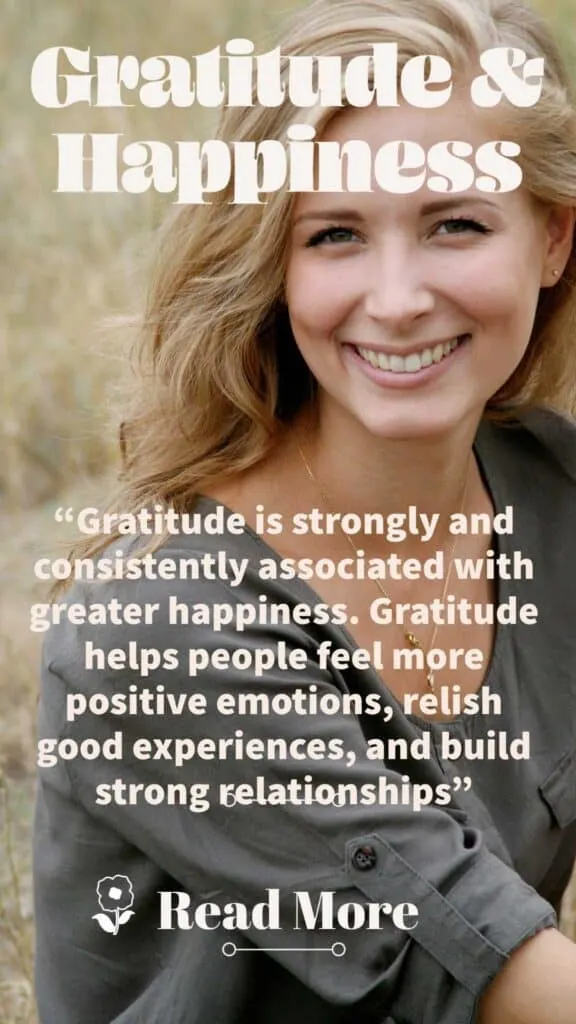 I've written a long post about the top things to be grateful for. Here's a more concise version with a top 12 list and printable! You can read the text below, or go to the bottom of the article to view the printable/pin.
Top 12 Things to Be Grateful For
Your Health: Days of ill-health make us grateful for good health. That's when you realize how grateful you should be for your health.

Your Friends, Family, and/or Partner: We are social creatures, and we often regret not having expressed gratitude to someone when they leave us.

Your Comfort at Home: 1.8 billion people don't have adequate housing or access to clean water. We can be thankful simply ¬¬for having a roof over our heads.

Pets: If you have a pet, you are familiar with the unconditional love pets can provide. Most of us have opportunities to care for pets that can make our home more loving.

Little Pleasures: Little pleasures in life can bring instant happiness. Take a moment to think about how happy you are with your cup of coffee or your favorite book.

Your Music: Studies have shown that music can boost your mood and fend off depression. It is now so easy to start a playlist and boost your mood, with apps like Spotify or Alexa.

Fun New Hobbies: Research shows that hobbies improve both our mental and physical health. Options are endless: board games, fitness & many more. Pick a hobby to share with friends.

Nature: Feel grateful for the amazing things nature has to offer. Walking in nature is one of the simplest and most effective ways to stay active and boost our health and well-being.

Reading & Learning: Reading is a great way to spend a rainy afternoon. You can read fiction, learn new skills, or do fun things such as read a book & watch the movie adaptation later.

Mistakes: That's right. You can be grateful for mistakes you have made and learned from. Mistakes are an inevitable part of life, and often how people learn & grow.

Laughter: Laughter improves mood & body: the Mayo Clinic states "To relief stress, giggles are just what the doctor ordered". Watch comedies on YouTube or Netflix for quick giggles.

Life As We Know It: We are often complaining about small things. As long as we are alive, there will be ebbs and flows. Ride the wave with gratitude, and you will find downfalls easier to deal with.
If you like this list and use Pinterest, you can PIN the following image: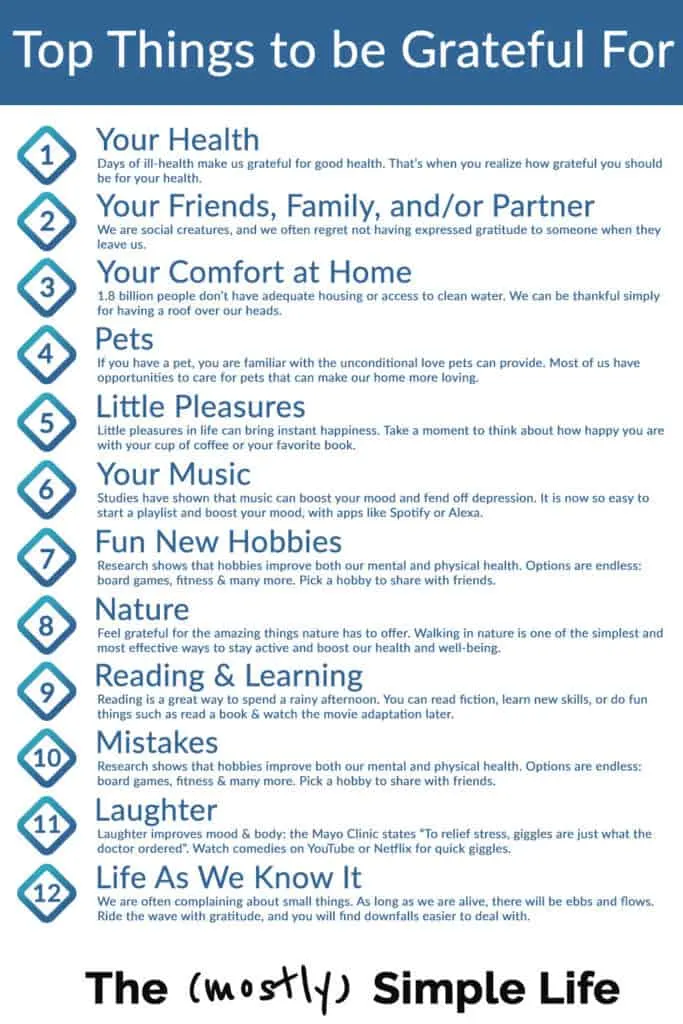 If you find this page helpful, please pin or share it :)