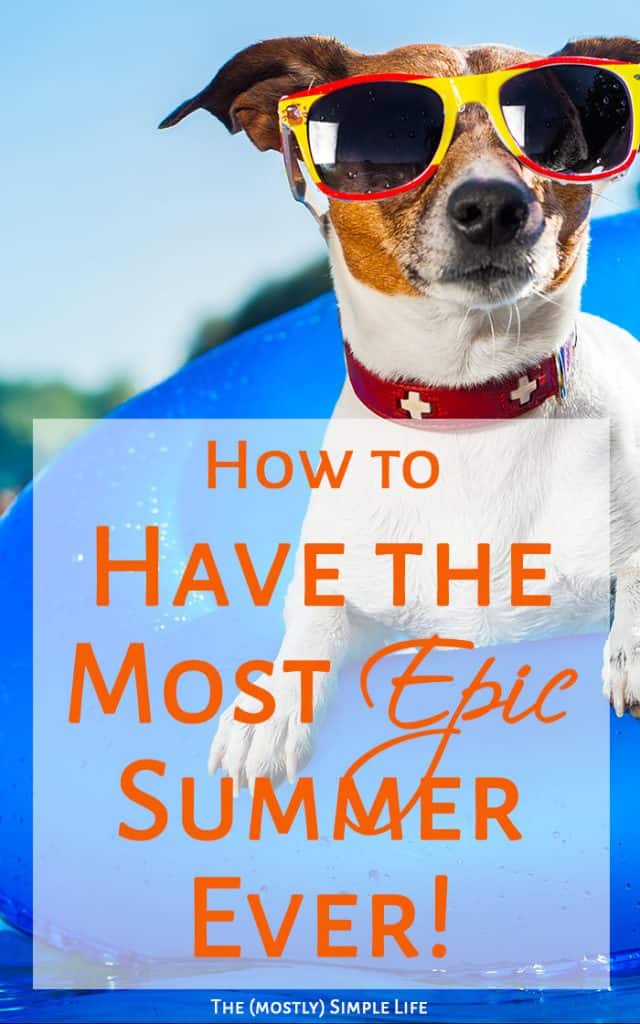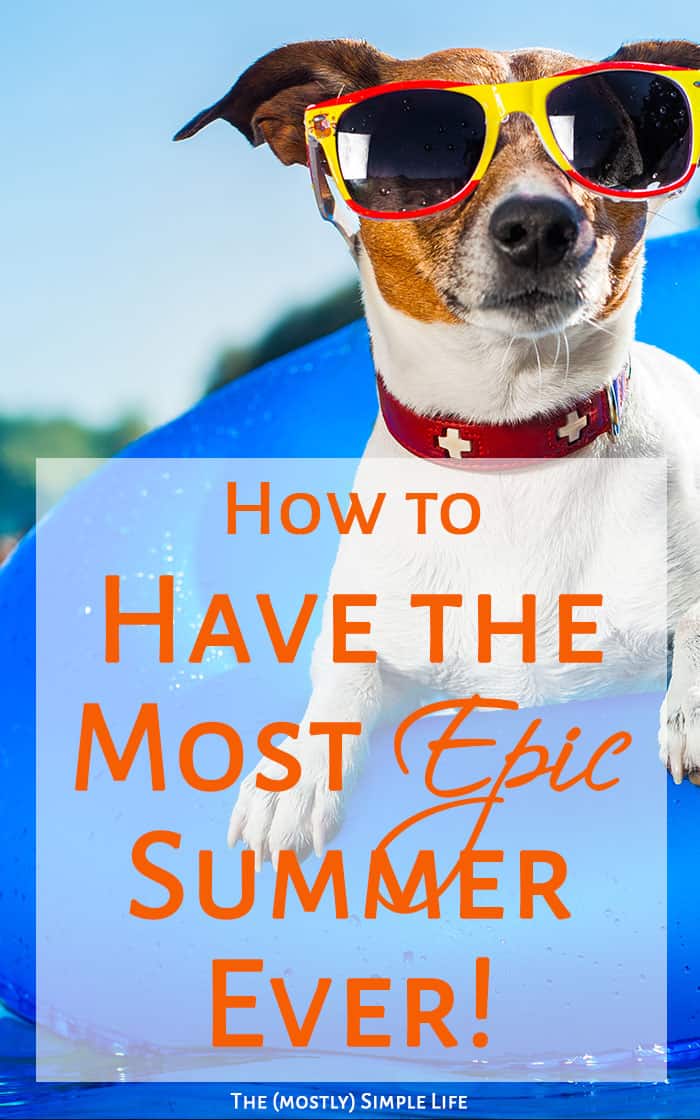 Summer is coming!!!!
So, sad story: A few years ago, I got to end of the summer and realized that we'd hardly done any fun summer activities and I was super bummed! Life and work happened and it made me sad that we hadn't lived it up enough. There are so many fun things to do in the summer that you can't do any other time of year (especially here in West Michigan with our brutal winters).
Fast forward to the next summer: I was determined to make the most of that summer. I made a to do list of all of the fun things we wanted to do and we tried to check most of them off. It was a super fun! It might seem goofy to have to plan to do fun things but it often just doesn't happen unless we prioritize having fun.
Now every year, I make sure to do a few simple (and fun) things to make sure that we have a great summer.
So let's get super excited for summer and plan for the most epic summer of all time! 🙂
How to Have the Most Epic Summer Ever!
Brainstorm
Brainstorm a huge list of all of the fun things you could do this summer.
Do a Google search for summer activities and festivals in your area if you're not sure what to do. Don't forget the classics. Add on things to schedule, like a family vacation or summer camp for the kids.
Here's my summer fun brainstorming list to get you started:
Have a campfire
Go to the beach
See fireworks
Go to a baseball game
Summer camp
Go out for ice cream
Beach day
Walk the boardwalk
Pedicures
Roast marshmallows
Water park day
Children's museum
Zoo
Camping weekend
Family vacation
Boat ride
Sand dunes ride
Watch the sunset at the beach
Musical fountain
Pool day
Tie dye shirts
Plant a garden
Music festival
Family cookout
Tubing down the river
Movie theater
The list could go on and on depending on your family and where you live. The point is just to think of all of the exciting options!
Make Your Bucket List
Ok, now you can narrow down your huge brainstorming list into the activities you really don't want to miss out on this summer. Ask your kids, spouse, and friends for input and make your summer bucket list!
Some of the things on our list we do more than once, like going out for ice cream. I still like to put it on my bucket list though because it reminds me to relax and enjoy the summer while I can!
Put your bucket list somewhere you can see it often. This way, in the middle of summer when everyone is bored you can look at the list and go do something fun.
One year I made a cute version of my list and stuck it to the fridge. Last year, I just make a checklist in an app so that I could check off the activities we did.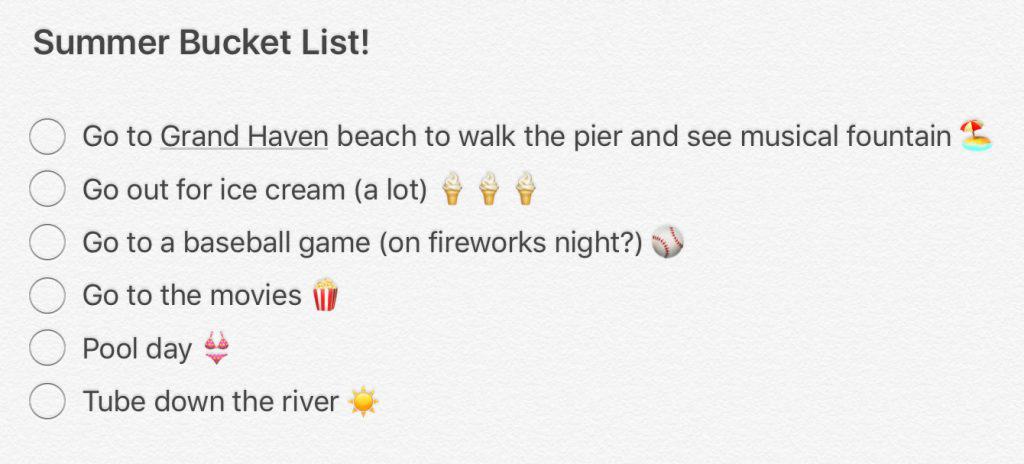 Budget
So far, planning an epic summer has been super fun and exciting. We do have to talk about money for a minute, though. Part of what makes summer activities exciting, relaxing, and special is knowing that they're all paid for.
Do not go into debt for summer fun.
Look through your bucket list and estimate how much each activity will cost and start saving what you need to. A lot of activities may be free or will fit into your normal monthly budget but the big stuff like a family vacation or sending the kids to summer camp probably take some extra saving.
For a few years, we saved a small chunk of our tax return and put it into a special account labeled "Summer Fun Money". Then we knew we'd have the cash to do things throughout the summer.
This year, we aren't planning anything big, so we'll just work it into our monthly budget.
Start saving a chunk of money from each paycheck if you need to so that you can afford your summer adventures.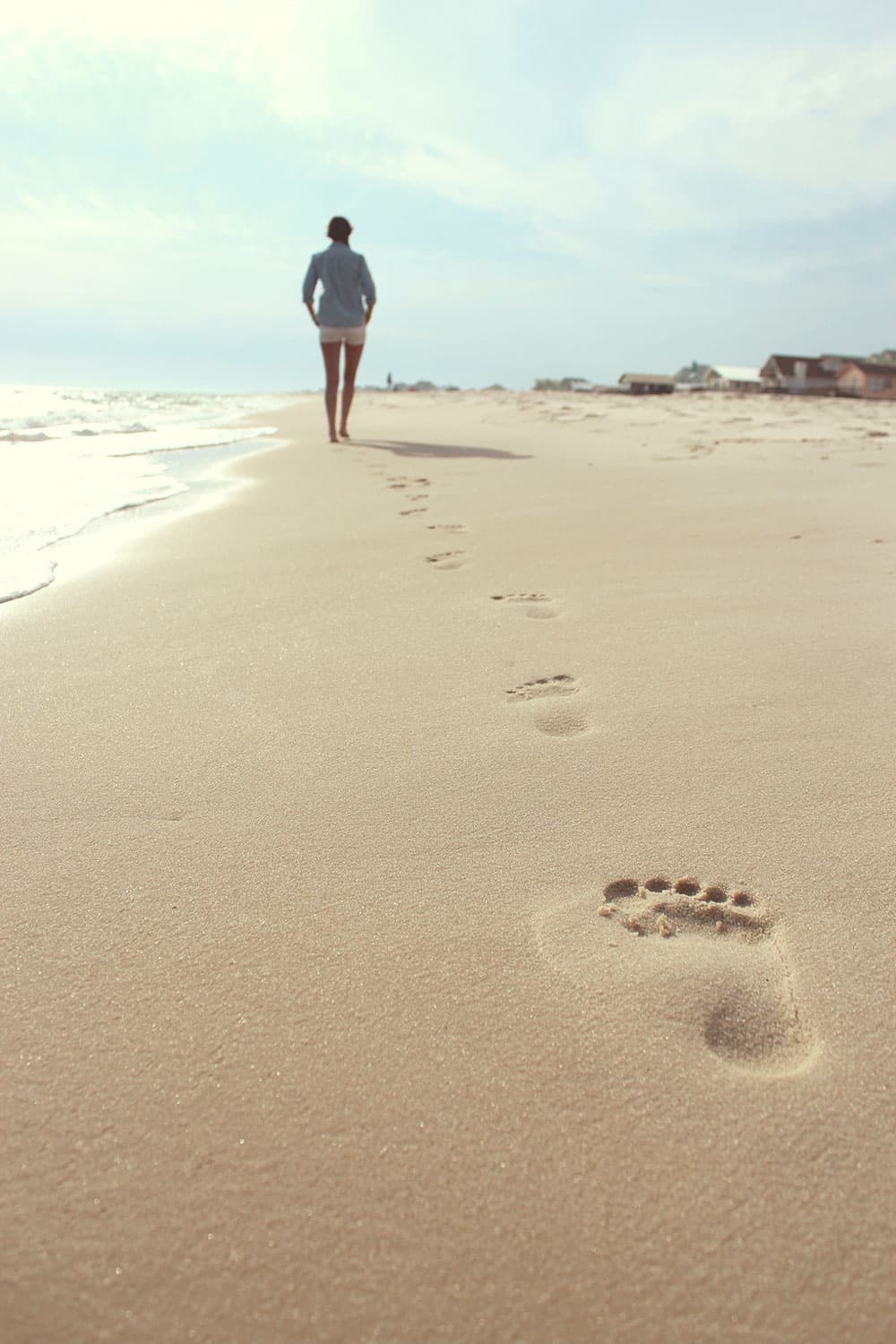 Schedule
Certain things on your list may require scheduling, so don't forget to make that happen ASAP.
Book your family vacation and request days off work
Sign up for summer camp
If you're planning an activity with friends or extended family, get it on everyone's calendar
Look up free park days or festivals and put them on your calendar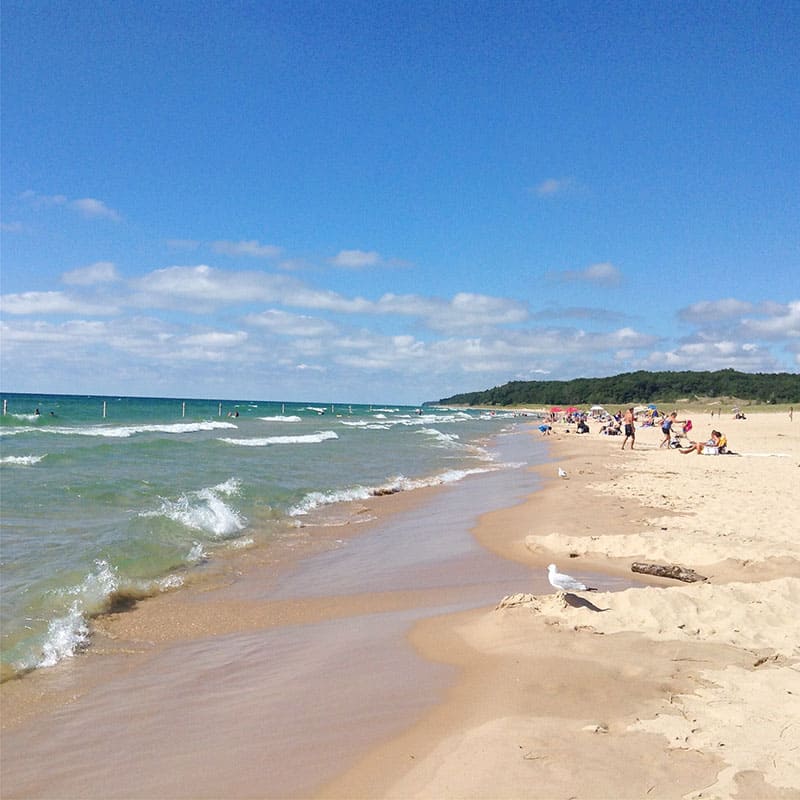 If you take a fun minutes to plan out your summer, it will set you up to have the most amazing summer ever!
⇒ What's on your bucket list this summer?
Related Posts:
16 Ways to Simplify Your Life Today (in 30 minutes or less)
5 Steps to Creating the Life You Want
8 Tips for Living a More Active Lifestyle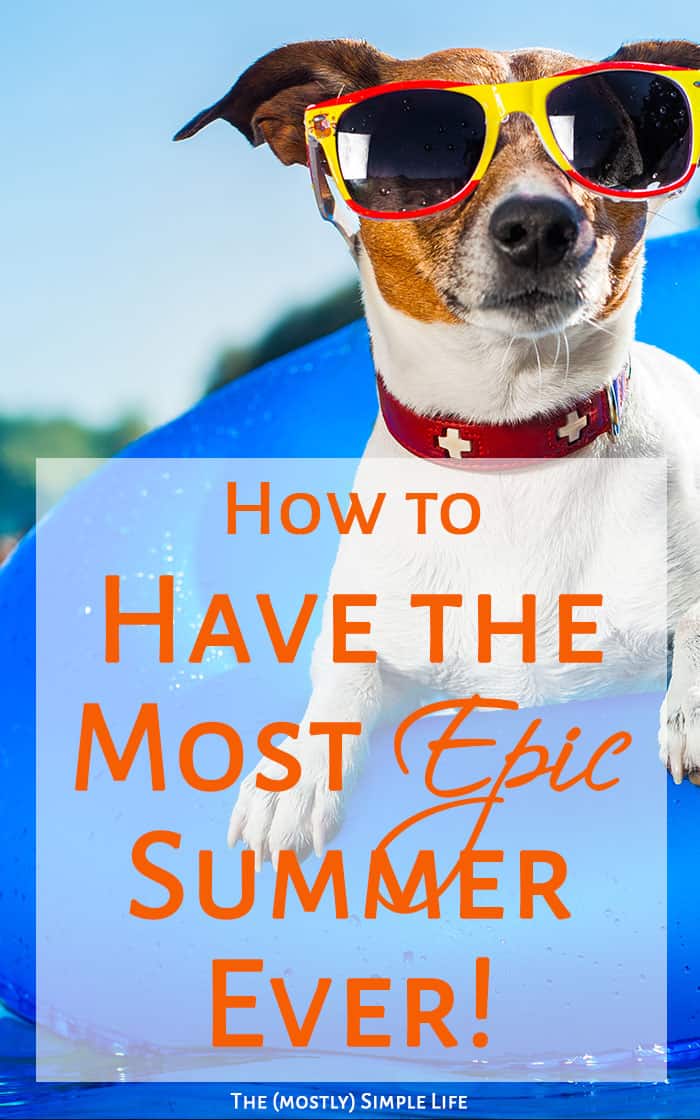 If you find this page helpful, please pin or share it :)