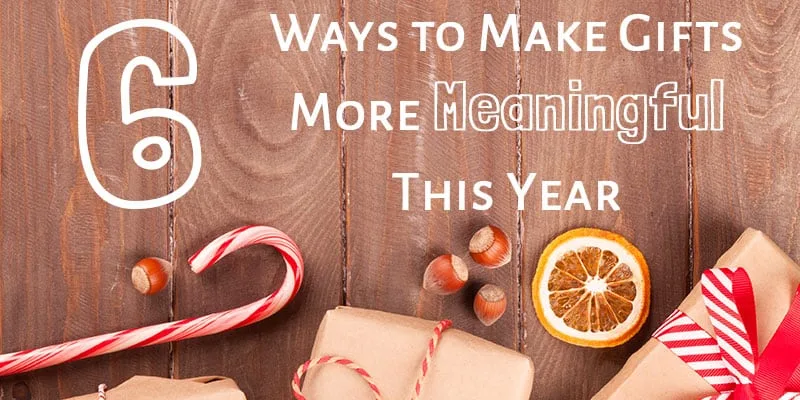 I tend to have a funny view of gift giving. I sometimes feel like if we're basically just each spending $20 on a gift card for each other, why don't we just each keep our money.
I feel super Grinch-y when I write that! But it's what makes sense in my mind.
However, if you can give a gift that's a little more meaningful, even if it's still a gift card, that's so much better!
There are some great ways to make a gift extra special and memorable to the person you're giving it to. It doesn't have to be expensive or even much work at all, but it will definitely be appreciated!
You Might Like These Posts Too:
Simple & Inexpensive Christmas Traditions
Gifts for $15 and Under That People Will Love
The Ultimate Clutter Free Christmas Gift Guide
6 Ways to Make Gifts More Meaningful This Year
1. A Handwritten Card
Around here, it's normal to simply add a "To: / From:" gift tag to each gift. However, you can make a gift a lot more meaningful by adding a handwritten card as the gift tag.
We did this one hear on the gifts we gave our parents and they loved it!
Mention the fun times you've had in the past year, thank them for help they've given you, tell them how much you value them. It doesn't have to be long or emotional but taking the time to mention your appreciation for having that person in your life means a lot and is not often done these days.
2. Add a Photo Print
I'm planning on doing this one this year for everyone.
It seems like no one prints pictures anymore! Instead of a gift tag, why not print a photo of you and the person to gift is to? It can be from a photo from the past year or you can dig out an oldie. They can keep the printed photo along with the gift. I know our parents and siblings would all love this!
Printing photos with places like Snapfish is incredibly inexpensive, so this is a perfect way to spruce up a gift without much extra cost.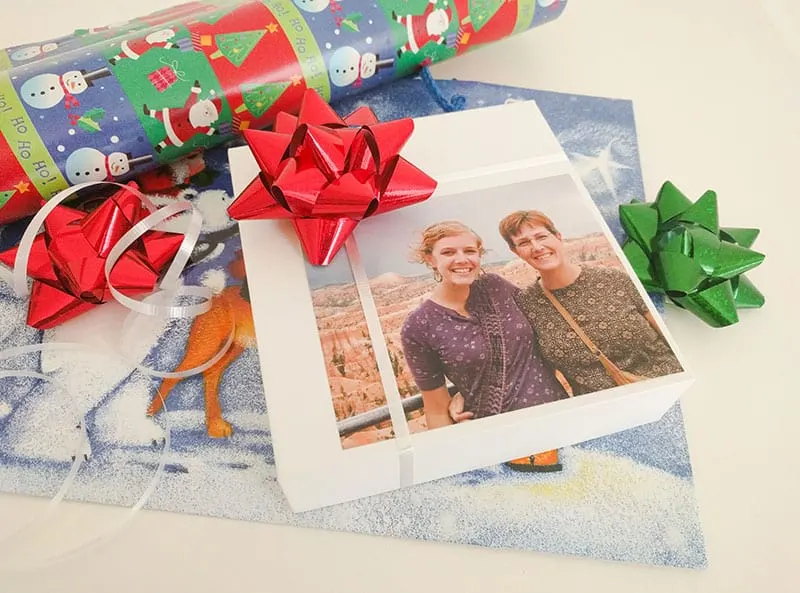 3. Incorporate an Activity You Can Do Together
I mentioned this in my post about Clutter-Free Gift Ideas, so be sure to check that post out for all kinds of "experience gift" ideas.
You could give tickets to a concert or sporting event that you can go to together. Maybe even movie tickets for a show in the next week.
You could also give someone all of the supplies to do a DIY project together. For my sister-in-law's birthday one year, I brought over all of the supplies to make candles. I taught her how to make soy candles and she got to keep the ones we made to enjoy later.
Your gift will give you the opportunity to enjoy more time with the person you give it to which will make for some great memories!
4. Add a Personal Touch
If someone asks for some kind of kitchen gadget, maybe include a notecard with a family recipe on it.
When giving a book that you've read, write a note on the inside of the cover. I have some books from my childhood that my aunt wrote notes in. I'm too young to remember getting it, but I love looking back and seeing that she gave me one of my favorites.
Any kind of small personal touch that you can add to a gift will make it more meaningful for the person you give it too! Those little personal touches can make a normal Christmas gift extra special for a long time to come.
5. Monogrammed/Personalized
Never forget the power of monogrammed or personalized gifts!
I have a tote bag with my name embroidered on it that I got as a bridesmaid's gift from a friend's wedding. I absolutely love it and often think of her when I use it, years after it was given to me.
It's so easy to order these kinds of gifts these days online! Pajamas, tote bags, blankets, address stamps, stationary… There are practically endless options.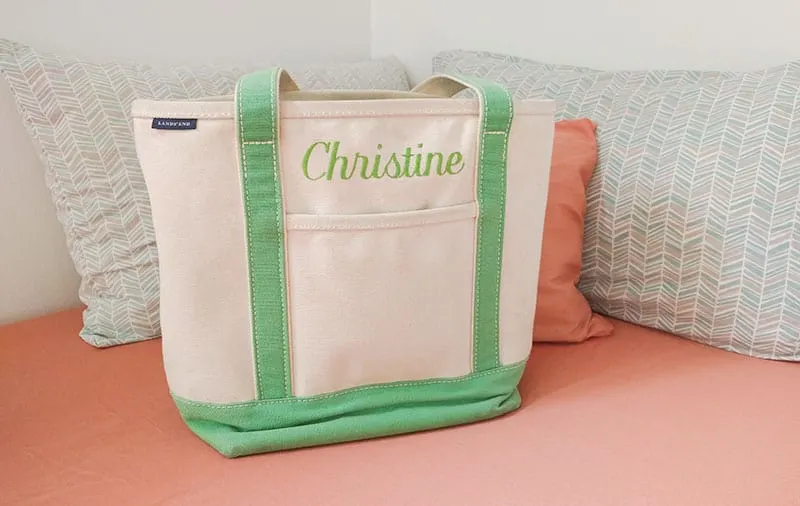 6. Homemade Gifts
I left this for last because it's probably the most obvious. Homemade gifts are so meaningful because you know that the person giving it truly spent time and effort making it.
I've sewed many gifts and have given my homemade soy candles to a lot of people (see my super easy tutorial here). If you have a talent for woodworking or pottery or knitting, turn that into a gift that someone will love for a long time.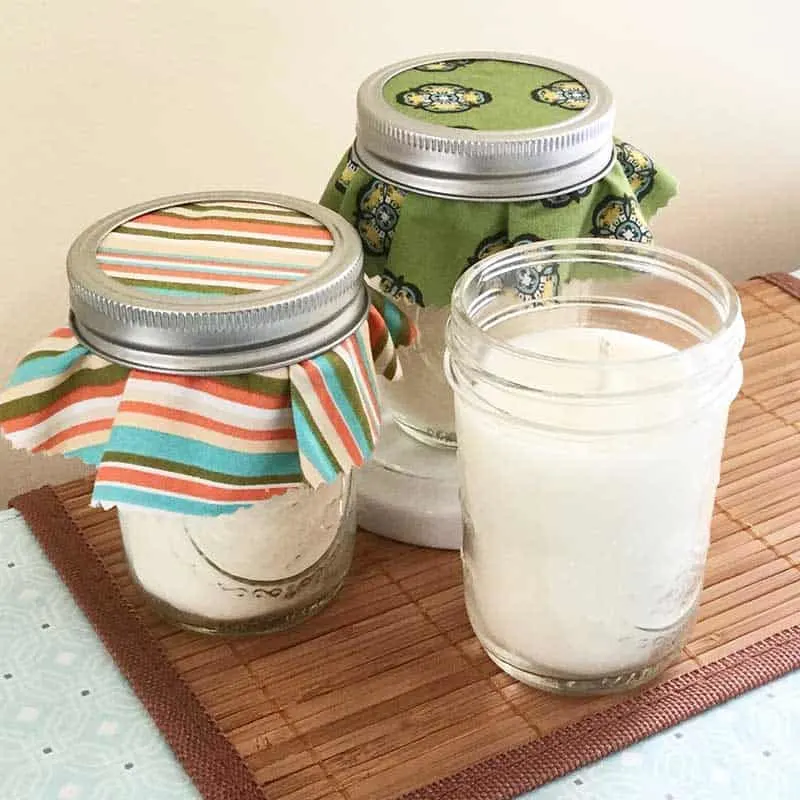 I will be using some of these methods this year to give gifts that are a little more meaningful and personalized. I hope you give some of them a try too!
⇒ How have you made gifts more meaningful? Add your ideas in the comments!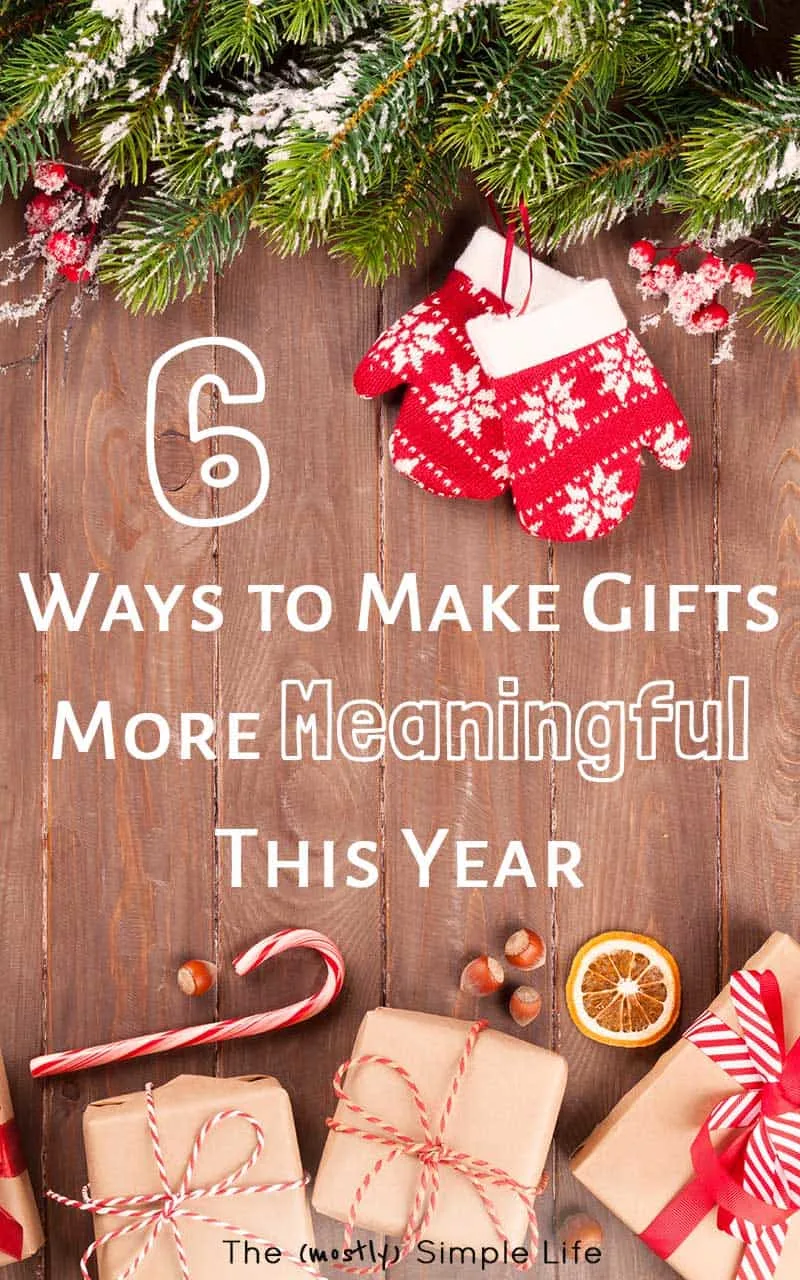 If you find this page helpful, please pin or share it :)