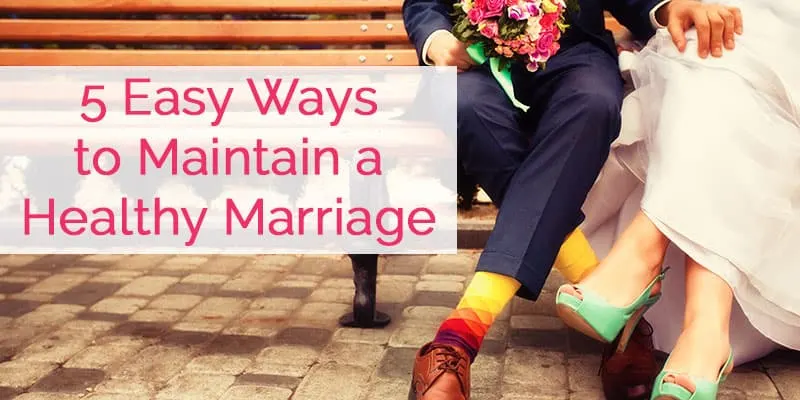 Austin and I got married after being together for four months. Seven years later, he's still my favorite person.
We've grown and changed so much through our marriage. And of course it hasn't all been happy moments. There are some rough memories that still take my breath away to think about.
We've struggled through job loss, multiple moves, going back to college, and hardest of all, our own mental health problems. Seven years later, he's still my favorite person.
Besides having very compatible personalities, I attribute our healthy marriage to a few simple things that we do in our everyday lives.
Difficult times will come no matter what. If we can take advantage of the good times, by creating good relationship habits and storing up happy memories, it helps us through the tougher times.
Full disclosure: I'm a little nervous to give any kind of marriage "advice". Relationships are all unique and work or don't work for all kinds of reasons. These are just the things that have helped us.
5 Easy Ways to Maintain a Healthy Marriage
1. Work at Cultivating Shared Hobbies
Friendship is a big part of our marriage. We've always enjoyed hanging out together and we share some hobbies, like playing games, watching movies, and going out to eat.
We've made an effort to share more hobbies though, since it gives us more opportunities to connect.
I love going for walks and Austin goes for a walk with me each night after dinner. I think he has really started to enjoy going for walks over the years. It's not that he was ever against going for walks. It's just not his thing and he wouldn't do it if I didn't ask him to.
One of Austin's main hobbies is playing video games. He plays plenty of video games that I have no interest in, but I do make an effort to try some of them. There are actually a few video games that I really like now and Austin makes an effort to find new games that he thinks I'll like.
We still have separate hobbies and we don't always join in on each other's hobbies, but learning to enjoy what the other person likes to do has helped give us more chances to do things together.
Plus, we can have better conversations about our hobbies because I actually understand what he's talking about when he tells we what's new in the video game world.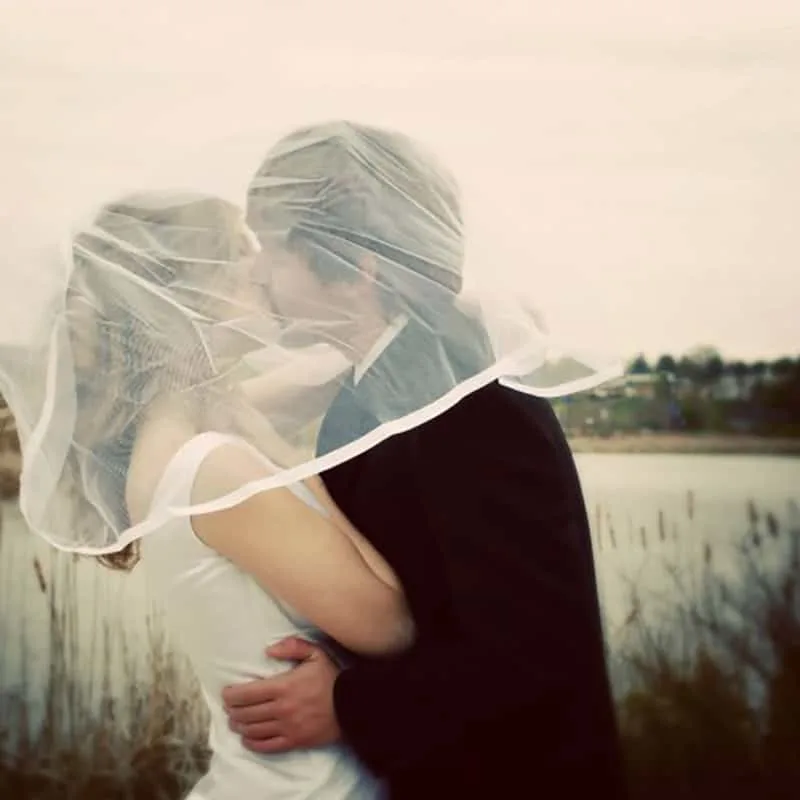 2. Speak Up
I figured this out pretty early in our relationship and I'm glad I did. My spouse is not a mind reader. He doesn't always know if something is bothering me, or how much it's bothering me.
If something that he did or said hurt or frustrated me, I try to speak up as soon as possible. I don't want there to be lingering resentments under the surface of our marriage.
This also means that I have to encourage him to speak up if something is bothering him, and then truly listen.
3. Improve It Before It's Bad
A lot of people dismiss marriage books or the idea of marriage counseling because they think those things are for marriages that are in trouble.
I try to take more of a "maintenance" view. It's much easier to work on and improve a healthy marriage than to rescue one that's on the rocks, if you know what I mean.
While we haven't done any marriage counseling, we have read through some marriage books together over the years. In fact, we have one that we're reading through right now when we have the time.
These resources have been helpful in improving our communication, bringing up important topics, and helping us see things from the other's point of view.
I will say that Austin has never been a big fan of the idea of reading marriage books and I'm sure he wouldn't read them without my encouragement. I try to explain that it's important to me that we find small ways to keep our relationship strong like reading books on the subject.
What has worked for us is to read them together, either by taking turns reading out loud or listening to the audio version.
I think The 5 Love Languages is super helpful. We started The 7 Principles for Making Marriage Work a few months ago. We really like it so far. Life got a little crazy, so we'll get back to finishing it eventually.
4. Be Sweet
Kindness goes a long way. When people get comfortable with each other, they stop doing the little things that make people feel loved. Little things like compliments, expressing appreciation, sending cutesy text messages, holding hands… It's easy to get used to your spouse and stop doing those things.
Here are some little ways to be sweet to your spouse:
Say a proper goodbye to them in the morning – look them in the eye, wish them a good day, and kiss.
Send a text message saying "thanks for working so hard!"
Hold hands
Sit next to each other on the couch and cuddle while you watch TV – somehow we always end up on opposite sides of the couch
Tell him he looks snazzy today
Ask about their day, look them in the eye, and listen
5. Stay on the Same Team
Through most of the difficult circumstances we've encountered since we've been married, we've stayed on the same team. We're not at war with each other, we're at war against something else, if that makes sense.
If you and your spouse disagree about something, this might feel impossible. But usually, even in a fight, we're trying to accomplish the same thing and just disagree on how to go about it.
When we've dealt with job loss, we've been on the same team trying to figure out what to do next.
When we've struggled with mental health issues, we've tried to stay on the same team and help each other instead of feel like the other person is the enemy (not always perfectly accomplished).
Staying on the same team means that the problem isn't inside our marriage, it's something we're dealing with together outside of our marriage. It has made a huge difference in how we view difficult circumstances.
Even a healthy, happy marriage can benefit from putting some effort into it. By sharing hobbies, being sweet and supportive, educating ourselves about bettering our marriage, and staying on the same team, we've made it through some tough situations.
Like I said before: Difficult times will come no matter what. If we can take advantage of the good times, by creating good relationship habits and storing up happy memories, it helps us through the tougher times.
You Might Like These Ones Too:
4 Pieces of "Mom Wisdom" for Right Now
How to Make Birthdays Special When You're Broke
5 Steps to Creating the Life You Want
⇒ What are some ways you maintained healthy relationship or strengthened it?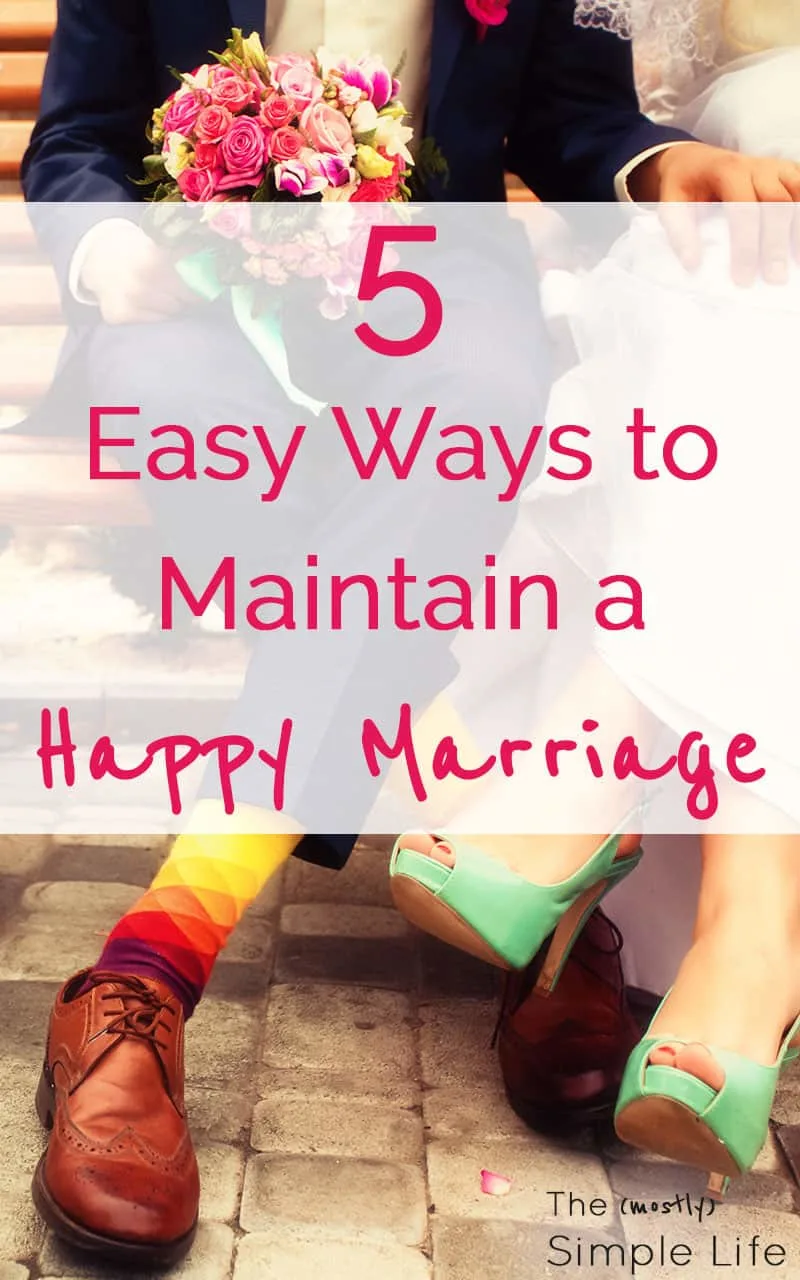 If you find this page helpful, please pin or share it :)