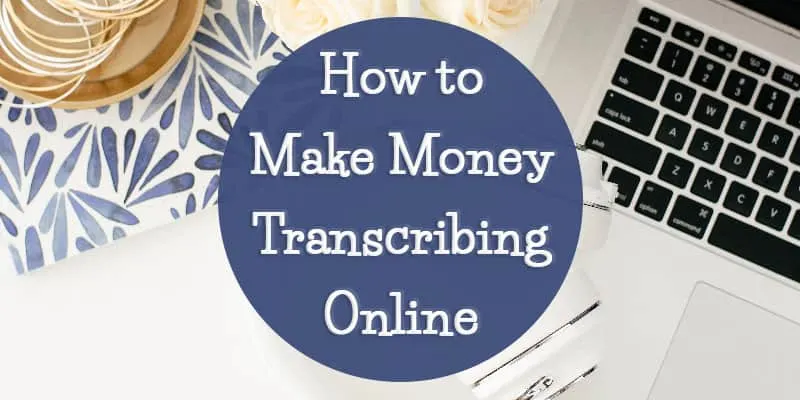 At 25 years old, I felt stuck — like I had messed up my chance to be able to earn a good income and that was that. I had an associate of arts degree (which has never been helpful in getting me a job), no profitable skills, and a dicey-looking resume.
Looking back, I think it's crazy that I felt so stuck when I was so young, but I really did feel quite hopeless.
Over the years my mentality has changed so much. I realized that college is by far not the only way to learn skills that can earn a good living. I started reading more and taking online classes in blogging, social media marketing, proofreading, photography, dog training, and more things I can't even remember.
Most importantly, I learned that you can always make a change, grow, and earn more money. Seriously. You can earn more money if you want to.
Next in my series about ways to make money online, we're chatting with Janet about transcription. And I can tell you firsthand that this is a great field to get into, because I personally use transcription services regularly in my business!
Don't miss the free mini-course:
If becoming a transcriptionist intrigues you, be sure to sign up for Janet's free mini course: Transcription Foundations. You learn important info about getting started!
Hi Janet! Tell us a little about yourself and how you got started in the world of transcription.
I actually learned to transcribe back in high school using shorthand and typewriters. My skills changed as technology grew and digital recordings and computers became the norm.
When my husband became disabled, I had to find a way to work from home. After some trial and error, I asked myself, what skills do I have that will transfer to working from home? Voila' – transcription! It was the best decision of my life and I only wish I had thought of it sooner.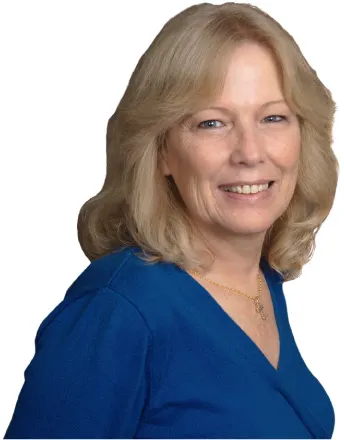 Can you give us a basic definition of what transcription is and what kinds of industries use transcriptionists? This is totally different from medical transcription, right?
Transcription is the art of turning digital and audio recordings into text documents. ALL types of industries use transcriptionists, including legal, authors, conferences, seminars and training, marketers, podcasters, insurance companies — with the amount of content being produced today, the list is endless.
I began my work-at-home career as a medical transcriptionist, but I no longer offer those services and I don't teach it. The demand, along with the pay, for MTs has decreased dramatically with the adoption of the electronic medical record.
I can't stress strongly enough to your readers NOT to waste their time and money training for medical transcription. I transitioned into general and legal transcription years ago, where the need for qualified transcribers is always growing.
I know you teach transcription in your course called Transcribe Anywhere, but can you really transcribe anywhere? Is it a fully remote kind of job? Is it possible to do part time or as a side hustle?
Yes, you really can transcribe from anywhere with a laptop and internet connection. All of our work is obtained and delivered via the internet. Once we download our audio and/or video files, we can work offline.
We have the ability to work as much or as little as we want. We're self-employed and, therefore, choose when, where, and how often we work. You can go big or just transcribe as a side hustle.
What kinds of skills or qualities make a good transcriptionist? Can a total beginner learn how?
A beginner can learn the skills needed to produce quality transcripts. It takes training and practice.
What can't be taught is the desire to work on your own and be happy with that. You need to be self-disciplined and self-motivated. You have to offer excellent customer service. You need to be comfortable with sometimes irregular paychecks.
How much money can you make as a transcriptionist?
The latest figures show that general transcriptionists, on average, earn $58K/year. For legal transcriptionists, it's $65K. That's an average and it's for full-time. Some earn more and some earn less. Beginners should expect to earn less.
Income increases as skills increase and a solid clientele is built. For those who prefer to work part-time for larger transcription companies, that's a totally doable option. In fact, most of us start out doing just that.
How difficult is it to find work as a transcriptionist? Is there much demand?
We give our students all of the tools and resources needed to land their first transcription job(s). The demand, as mentioned above, is huge. There's no shortage of work for qualified transcriptionists. It's not for everyone and not everyone will love it. For those of us who do love it, it's a blessing to be able to work from home or anywhere.
What are the benefits of going through a transcription course and earning a certificate versus diving in on your own without proper training?
Many of our students find us after attempting to take a transcription test and not passing. They're often surprised at how much they don't know.
Transcription isn't merely typing what you hear. There's a lot of emphasis in our training on English grammar and punctuation. That's key to producing accurate and professional transcripts. It takes practice, practice, practice to really become proficient.
Can you tell us more about the training you offer?
Anyone interested in learning more about our training should consider enrolling in our free mini-course, Transcription Foundations. The course syllabi can also be found on the website.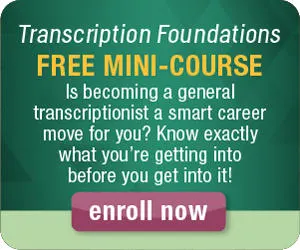 ---
I love that transcription seems so flexible! You can decide how much you want to work and adapt it to fit your lifestyle.
And Janet said you really can transcribe from anywhere! So be sure to email me if you become a transcriptionist and are doing some work poolside with a delicious umbrella drink nearby🍹.
Don't Miss These Related Posts: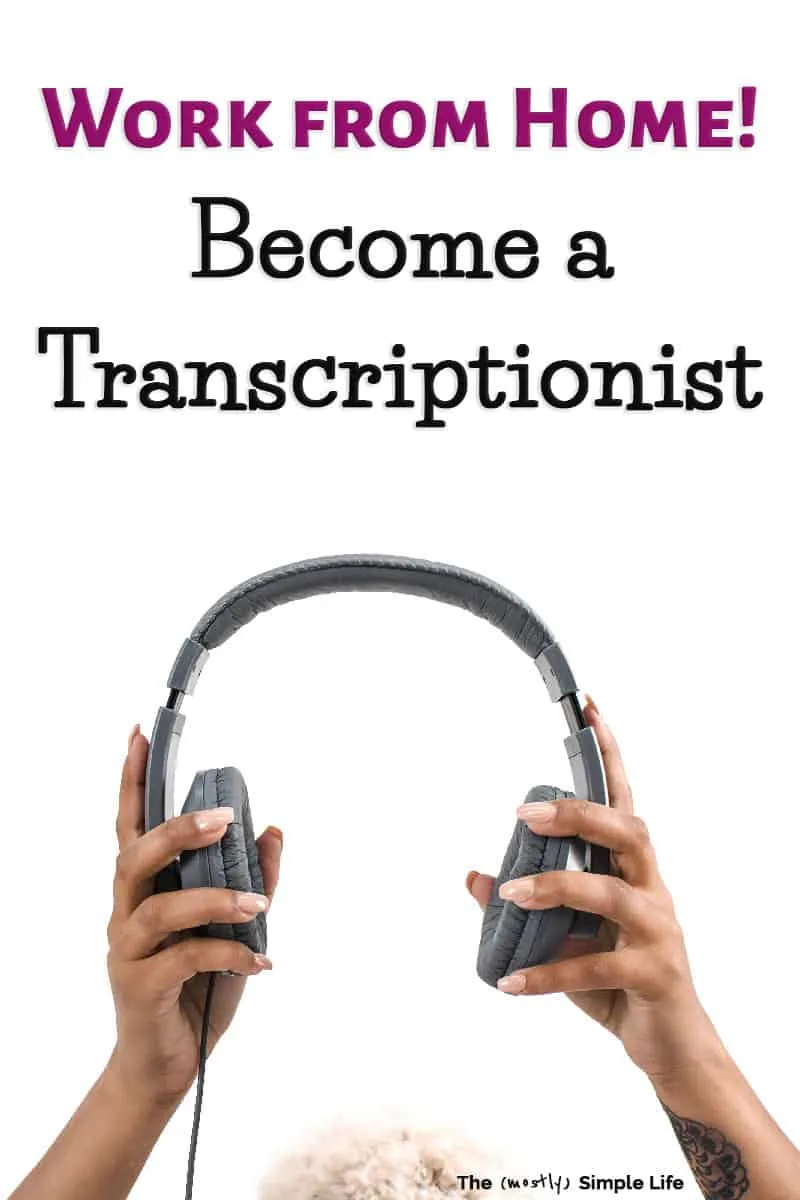 If you find this page helpful, please pin or share it :)