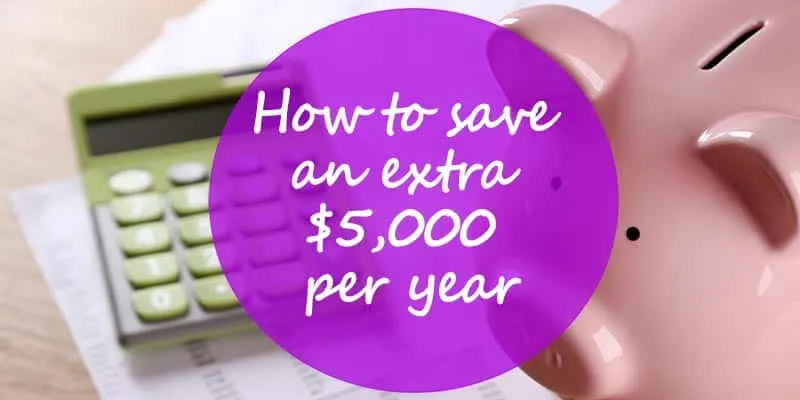 A few month ago, my friend Elly and I have worked on a new personal budget and plan to save more money, increasing savings by an additional $5,000 per year. We wanted to highlight how we did it in this blog post, with our top money saving tips.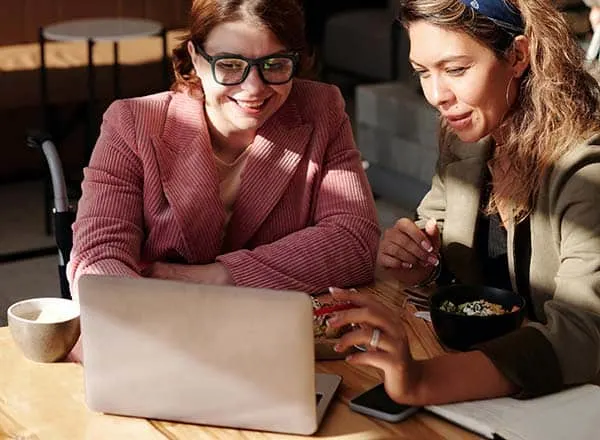 Elly has been married to Ben for a little over three years. Together, they have a household income just over $60,000. They rent their home and own two cars.
Elly told me that they were able to save only about $2,000 last year. This seemed low to both of us, as it ended up being less than 5% of their total income. They both wanted to save more money. In the past few weeks, we read up on a lot of money saving tips, and worked on setting up their budget. This helped us strategize and plan a few simple changes to save $7,000 this year. That's over $5,000 more than last year.
Let's take a look at how they did it!
Food: $450 saved
We calculated that they spend an average $9.80 per meal at lunch and dinner for both of them ($7,200 in groceries and take-outs / 2 meals per day, 365 days per year). We both agreed this was a bit too high. It's very easy to reduce your average expenditure per meal with some of these tricks:
Swipe out two takeouts per month for dinners at home (saves $240/year)
Make a point of eating a super cheap supper one night a week. For Elly and Ben, this was a frozen pizza with a combination of baby carrots and hummus, or just the pizza 😊, about $6.00 for both of them (saves $150/year)
Make a couple of small tweaks, like not ordering sodas, appetizers or desserts when going out (saves $100/year).
For Elly and Ben, we calculated that these very small changes will come to at least $450 per year in savings – and that does not require them to stop eating at restaurants!
Housing: $2,600 saved
Housing was one place Elly and Ben were able to make a big change. They had been spending $18,600 per year on rent for a townhouse ($1550 per month). But the house had a lot more space than they really needed. That's not unusual: studies show that 40% of people don't use parts of their homes on a regular basis! They decided that extra money was a higher priority than extra space. When their lease ended, they moved to a nice 2-bedroom apartment with a balcony instead. Their new rent is $1,325 per month, saving them over $2,600 per year (not including the savings from lower utility costs!).
Utility bills & energy: $200 saved
We looked over Elly's utility bills and realized that they had paid $1,220 last year for electricity. We brainstormed some simple strategies to bring that down. Simple things like switching to LED bulbs and making sure to turn off lights are a great first step. The Department of Energy's Energy Savers Website suggest that you can save as much as 10% a year on heating and cooling just by making changes to your thermostat settings. In winter, keeping your house at 68 degrees during the day and lower while you sleep can cut your heating costs. In the summer, let your a/c take a break while you're out and only rely on cooling when you're home to enjoy it (setting it at 78 degrees when most people still feel very comfortable in light summer clothing). If you're out of the house all day, you can change the temperature by 7-10 degrees and that could save you 10% per year on your energy bills.
Entertainment: $660 saved
Elly and Ben spent $2,400 per year on entertainment but they didn't want to make big changes to this part of their budget. Fun is important!
We did look over their list of streaming subscriptions and realized that there was some overlap between the different services. Elly cancelled the one they use the least, which cost $20 per month, saving $240. That's a whole 10% of their entertainment budget!
They also realized that they weren't really taking advantage of their membership to an indoor tennis facility ($35 per month). Elly cancelled the membership. They love Tennis but found some free outdoor courts they can use in nice weather. Another $420 saved without having to give up a fun activity!
Also read our free entertainment article:
Transportation – no savings
Elly and Ben spent over $9,000 per year for two cars. But they both use their cars to get to work so we decided that the cost of keeping cars was balanced out by how important they are to Ben and Elly.
Clothing: $400
Elly is a fashionista and enjoys using clothes to express herself so we strategized some ways to save money without giving up her sense of style. Buying clothes secondhand has never been easier now that there are apps like ThredUp and Poshmark where you can find stylish items at a deep markdown. Sometimes, you can even find clothes that are still new with tags! Clothes on these apps can be marked down as much as 50% off the original retail price. We calculated that Elly could shave 25% off her usual clothing budget just by buying some items secondhand.
Healthcare: $300
Elly and Ben's biggest health care cost is their insurance plan. They get their insurance through an employer sponsored plan and their monthly contribution has been $250 per month for the PPO plan. By switching to a lower cost HMO plan, they saved $25 per month. That's $300 per year! We ave learned about this opportunity through the Kaiser Family Foundation (see link).
Other expenses: $550
Elly admitted that she and Ben both have a habit of impulsively ordering items online then regretting the cost later. She agreed that they should make a plan to stop and talk to each other before clicking "add to cart." She estimated that just taking a minute to discuss whether they really need something could save them $500 per year by stopping them from making reckless shopping decisions.
What Does It Add Up To? Over $5,000 in additional savings
If you did all of the changes listed in this article – most of which are really small changes to your habits – you might also save an additional $5,000 a year if you have a comparable household budget and living situation.
Best of all, Ben and Elly didn't make any huge changes to the way they live their lives, except perhaps for the choice of leaving in a slightly smaller (but still roomy) house/apartment.
For the most part, what Elly was able to do after looking at the big picture was plan for smaller changes that wouldn't feel like big sacrifices. The main change will be that she and Ben suddenly had $5,000 extra savings for the year. If they invest that money for the next 25 years, it will grow into a major next nest egg for them. Assuming a 7% average stock market over that time means they could have $313,000! (based on the bankrate savings calculator).
The question is what's more important to you?
Saving is all about setting priorities? What's you biggest goal? Eating out for the third time this week? Having more TV options ? Or would you rather have an emergency fund and saving for retirement? Would you like to pay down debt? All choices are fine as long as you make conscious decisions. What Elly has learned is to better budget to focus on her priorities, which included saving more money.
Read more to save money:
Or view our advice on creating a new budget for your household, with free printables, Excel budget templates, and sample personal budgets.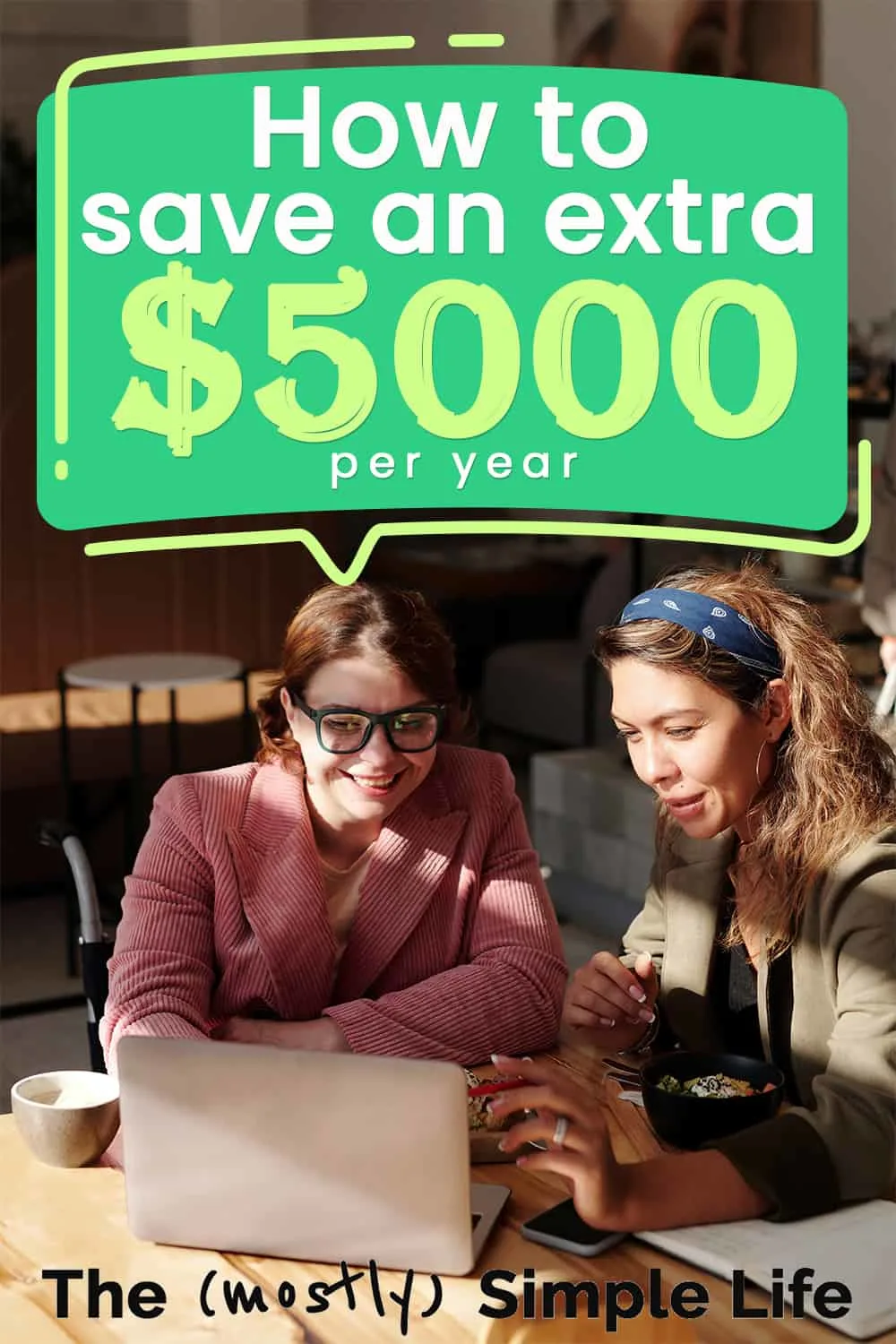 If you find this page helpful, please pin or share it :)