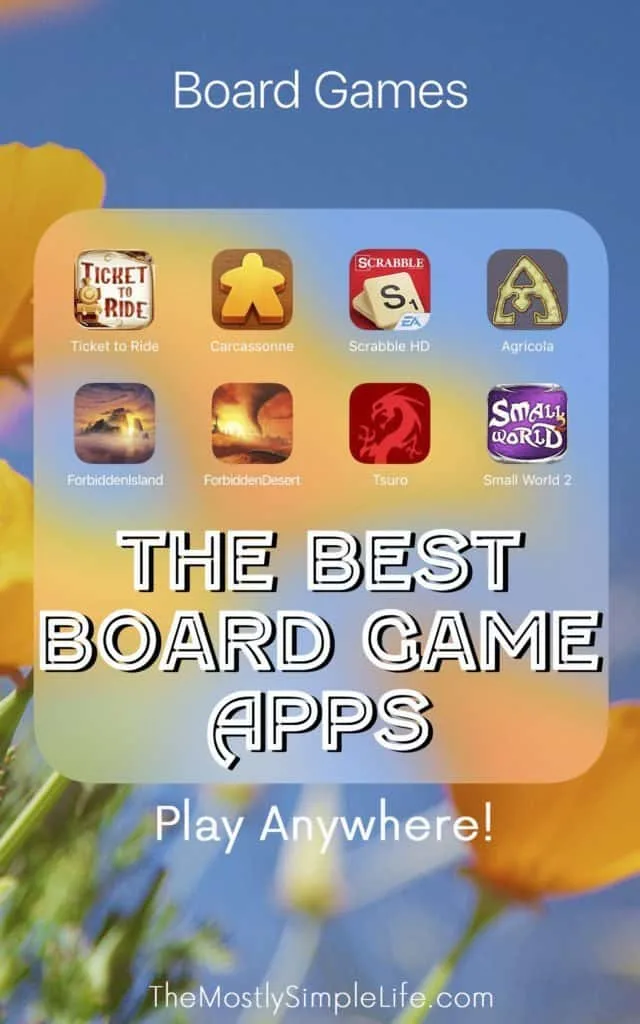 So here's the thing, we really like to play board games.
However, it's not always convenient to play board games. They can have millions of little pieces, you have to sit at the table to play, they can have complicated rules or scoring, and some of them are quite expensive.
Enter: board game apps. Seriously amazing!
We've been playing board games on our iPad for a few years now, and it's a great way to play games together. You can get these apps for android, iOS, on an iPad, iPod, iPhone… All of it. The links in this post go to the iTunes App Store.
So why is it so darn awesome to play board games on an app?
It's inexpensive. The physical board game for Ticket to Ride is at least $35. The iOS app is currently $6.99. That's some significant savings for the exact same game.
No little pieces. Some of the best board games have so many pieces. They get lost, the dog tries to eat them, or your kid steals them; you get the idea. With board game apps you don't have to keep track of all of the pieces.
The app does the tricky stuff. A few of the board games I enjoy have complicated rules and/or scoring. Playing on the app is nice because the app does the scoring for you. If the game has complicated rules, there is usually a tutorial to teach you how to play, and the app won't let you do things that are against the rules. It's super handy.
You can play anywhere. Have you ever tried to play a board game in bed? Let me tell ya, it doesn't work too well. When you're playing on a phone or tablet, you can play anywhere. We've played board games in bed, sitting on a deck down by the river, and on airplanes. Some of the apps even have a way for you to play games with other people who have the app. We've played games of

Carcassonne

with my brother in Wisconsin while we were at home or work. A notification goes off when it's your turn to play.
Try it before you buy it. Because board game apps are so inexpensive compared to the physical game, we've purchased the app to try the game out to see if we wanted to own the physical board game.
The Best Board Game Apps – Play Anywhere
Ticket to Ride
In Ticket to Ride, you're trying to place your train pieces down along certain routes to score points. You have to collect the right colored cards to be able to lay down your trains. The app has a pass-n-play mode that you can play with up to four people. This means that you and up to three other people sitting in the room together can pass the device around to take your turns. This is how we play most of the time. There are AI (computer people) you can play with, or you can play with real people online too. The original game is a map of the US, but there are other maps you can get for Europe (that's what we have), Switzerland, Asia, and more. Click here to get Ticket to Ride.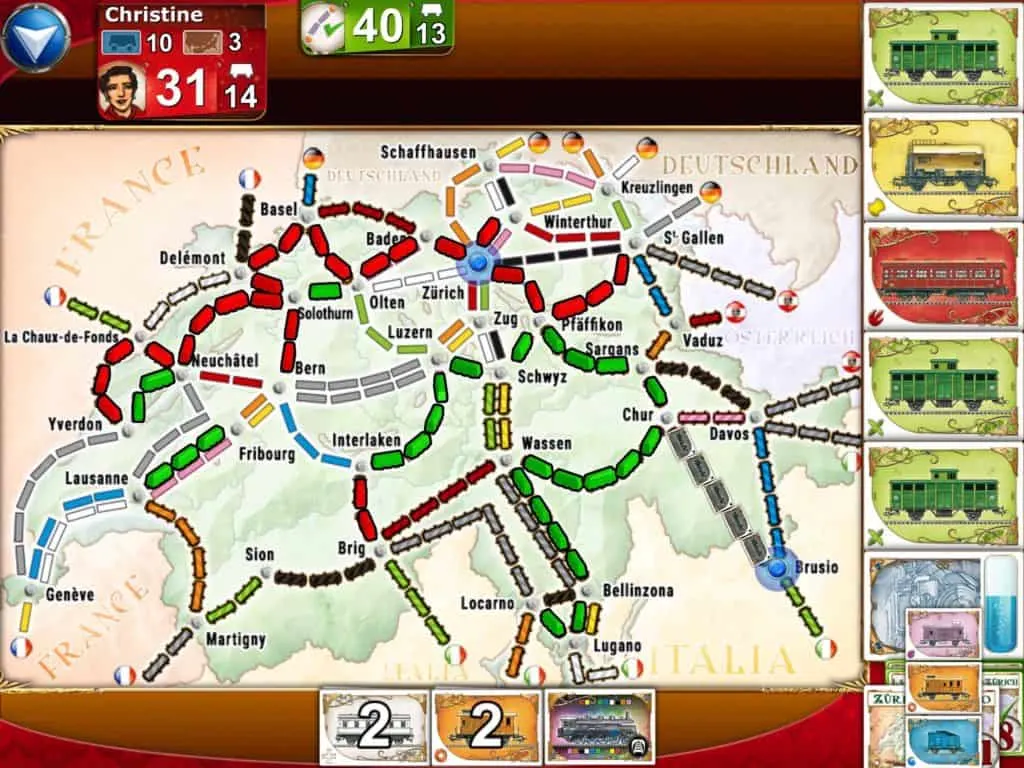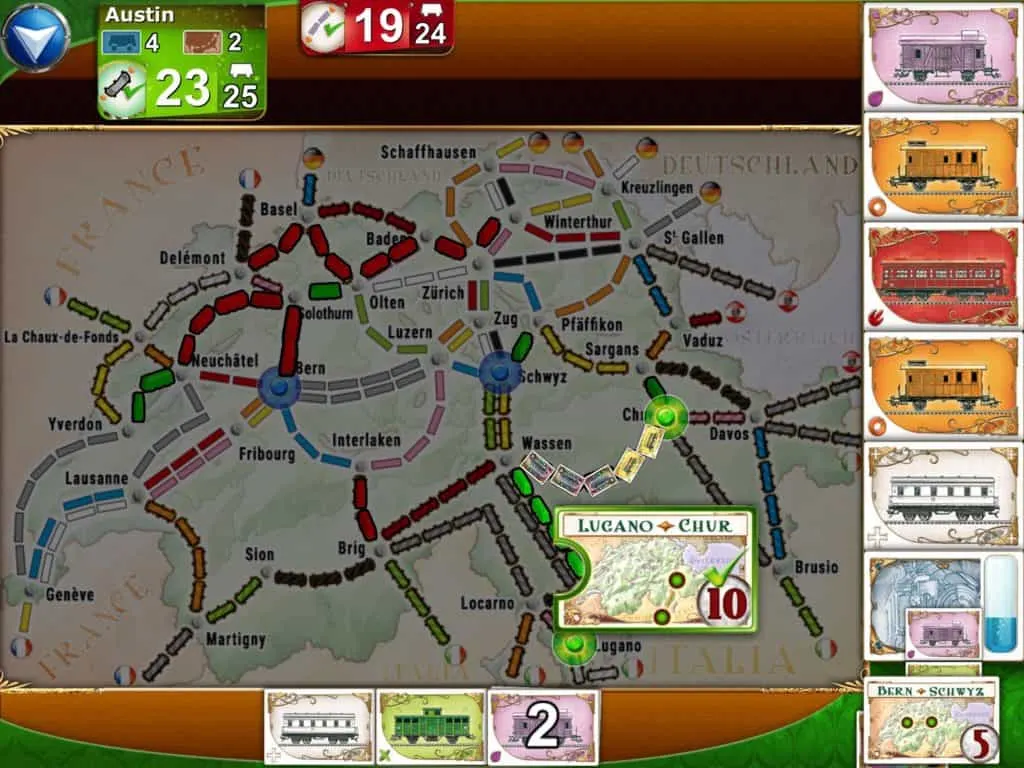 Carcassonne
Carcassonne is an extremely popular board game, and the app version does not disappoint. It's a very simple game to learn how to play, which I always like. You take turns placing tiles that have roads, cities, and farm land on them. You try to complete large cities and long roads and own the farm land. Things get interesting when someone tries to steal the city you're building, or you can't get the right piece to finish your road. The app does the scoring for you which is nice. There are multiple expansions that you can get to add tricky features to the gameplay. You can play with up to five players passing the device around. There are nine different computer players (of different difficulties) that you can play against as well. There is also internet play so that you can play a game with friends or relatives who also have the game. Give Carcassonne a try.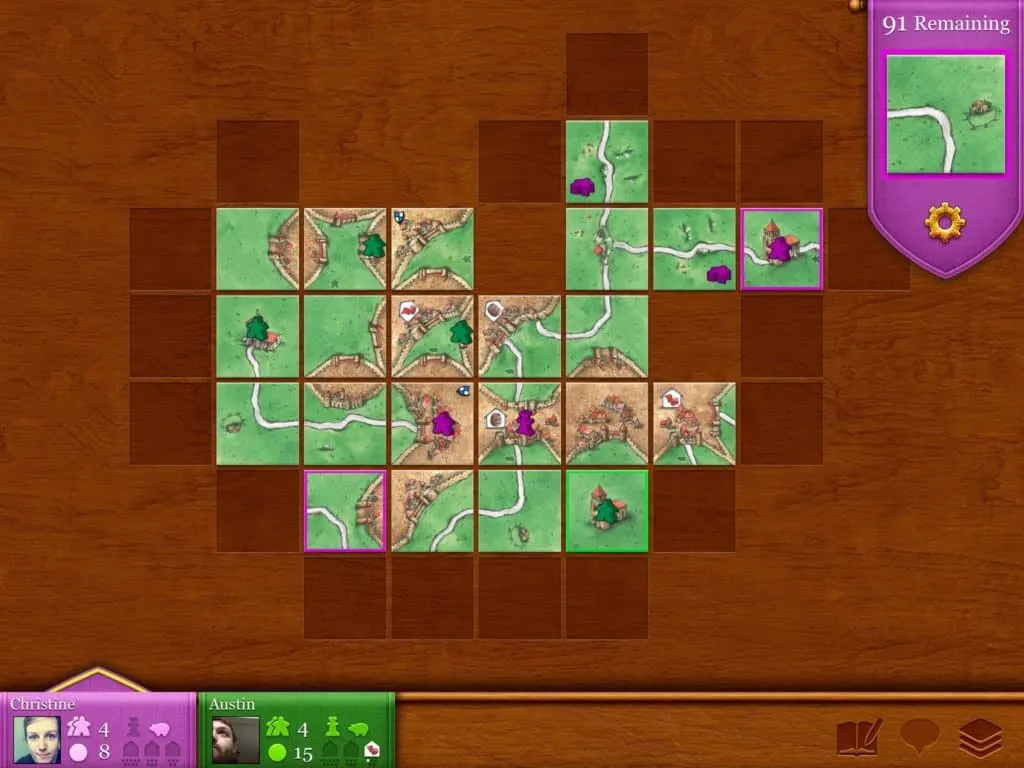 Scrabble
I've always been a big fan of Scrabble. It's like the original Words with Friends 🙂 There is a FREE version of Scrabble in the iTunes store, and it's great! You can do a pass-n-play game with the person sitting next to you. You can play against the computer. You can also play against Facebook friends. One of my favorite parts is that you can choose to play a certain number of rounds or until someone gets a certain number of points. I can't stand the end of the game when each player takes forever trying to get the best two letter word. It's just tedious, and I have no patience! Playing for a few rounds or up to a points goal is awesome.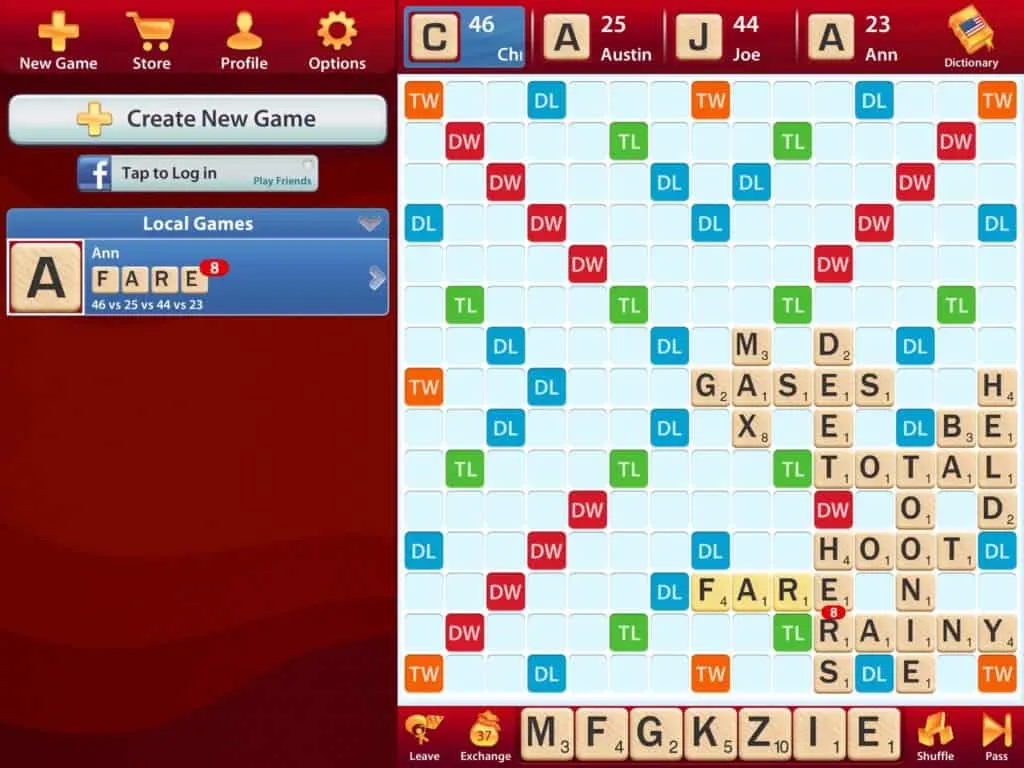 Agricola
We got the Agricola app because we were thinking about buying the physical board game. It is an awesome game, but we're happy with just owning the app. The physical board game comes with 360 cards, over 300 wooden components, 50+ tiles, and 9 boards. That's a ton of pieces! The app takes care of the setup of all of those pieces for you. The rules are a little tricky to get the hang of at first, but the app has an excellent tutorial to teach you how to play. Basically, you are setting up your farm, and you collect wood, stone, and other resources to expand your farm house, plant crops, and get livestock. You also have to make sure you collect enough food for your family to eat for each round. You can play by yourself, do pass-n-play with up to five people, or play online. I absolutely love this game, partially because I'm really good at it and usually win! I highly recommend getting the Agricola app.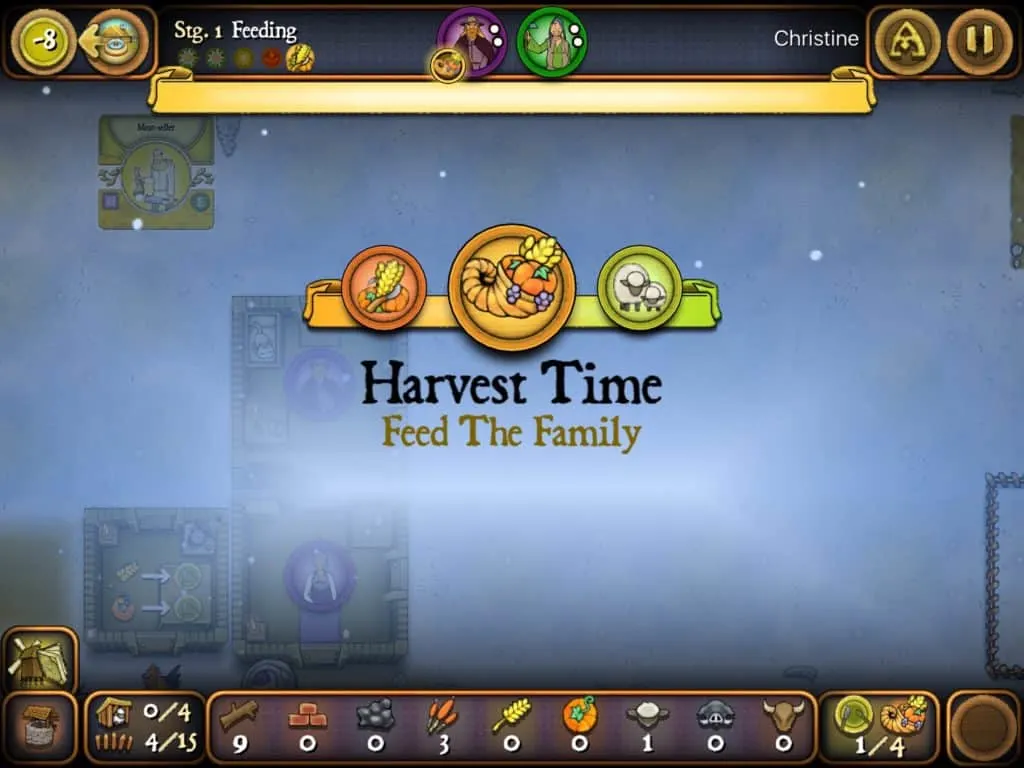 Forbidden Island
We have the physical board game for Forbidden Island as well as the app. Forbidden Island is a cooperative game, which means that you're working together with your friends to beat the game. It's super fun and even suspenseful. In this game, you're a treasure hunter trying to move across the board/island to collect all of the treasures before the island floods. After each person's turn, the island floods a little bit more. Once you have all of the treasures you have to get to your helicopter to escape. If any of your team doesn't make it, you lose the game. What's great about the game is that you can start on different levels of difficulty. Also, the island is made up of separate tiles that are laid down randomly, so every time you play the game, it's different. There is an interactive tutorial to teach you how to play, and you can play with 2-4 people. Click here to try Forbidden Island.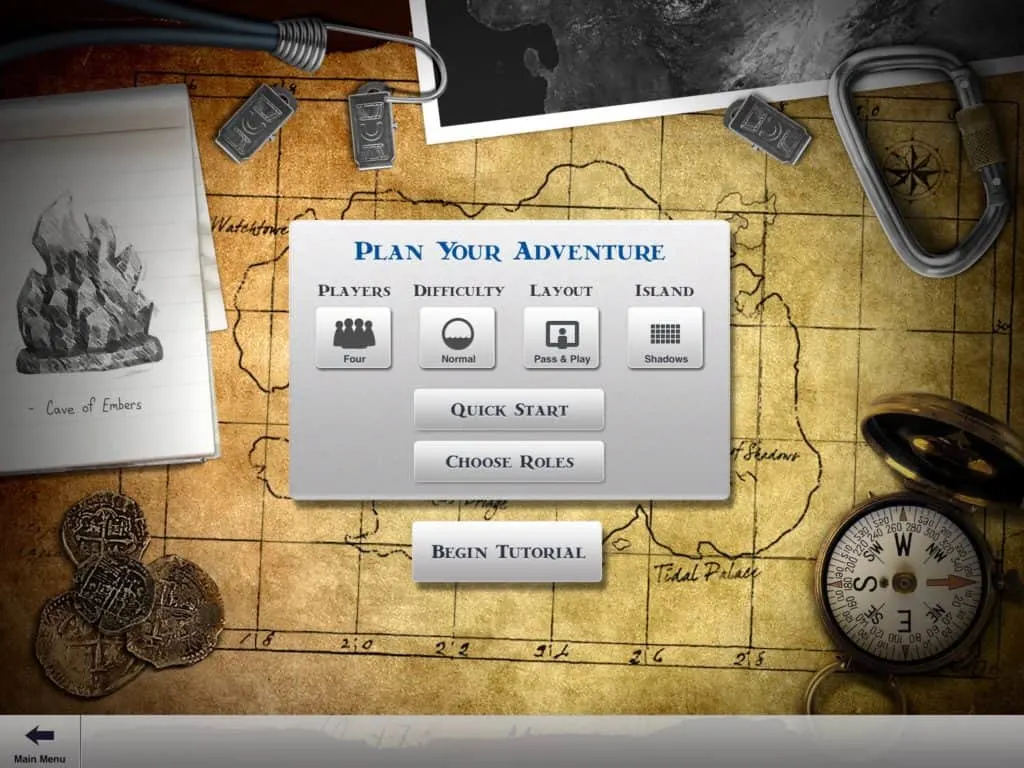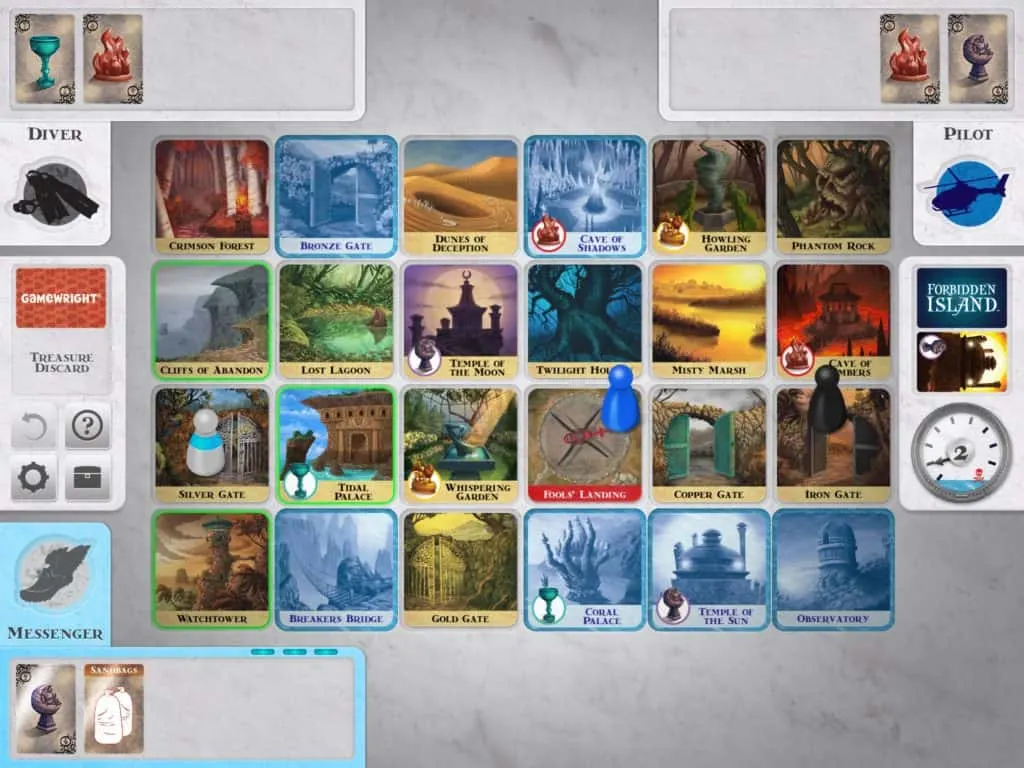 Forbidden Desert
The same company makes Forbidden Desert as Forbidden Island. It has a similar gameplay but is definitely different enough to own both. In Forbidden Desert, you and your team are searching through the desert to find pieces of a flying machine that you can put together to escape. After each turn, there are sand storms that come and start to bury part of the board. You have to try to unbury pieces hidden in the sand while making sure no one runs out of water to drink. If one person runs out of water, everyone loses the game. We love the cooperative games like these because it's fun to work together and there are no sore losers. The app has a tutorial to teach you how to play and you can play with 2-5 players.
You can buy Forbidden Island and Forbidden Desert together in a bundle to save a few bucks.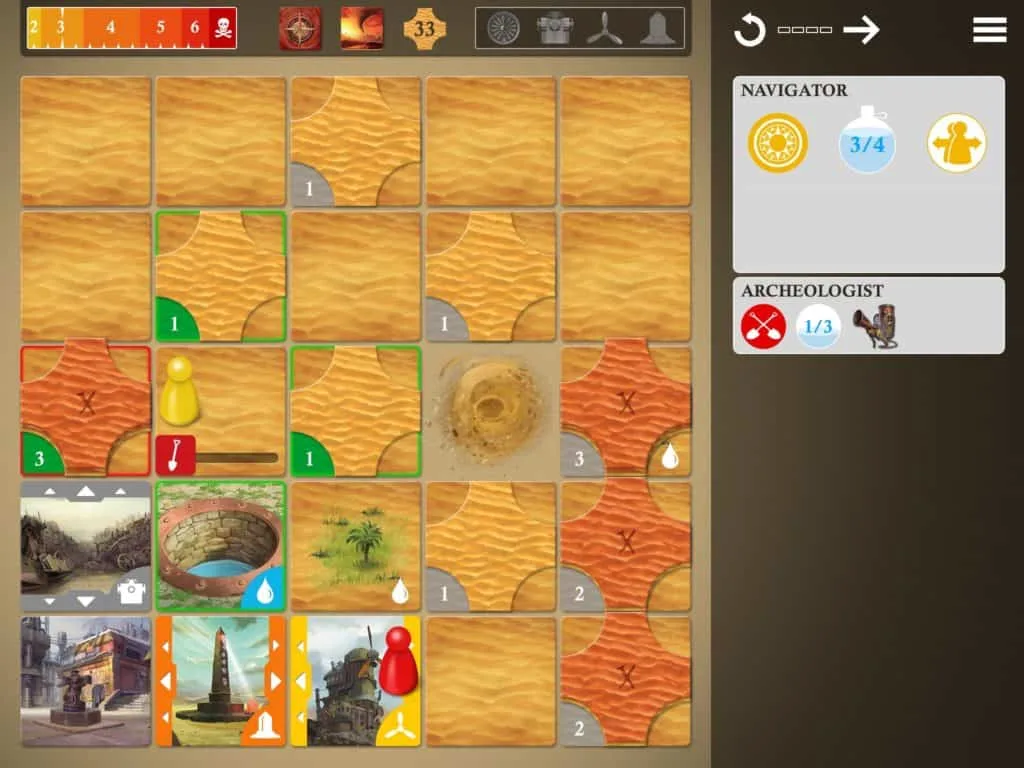 Tsuro
Tsuro might just be my new favorite board game. It is so simple. You can learn how to play it in two minutes, but it's so fun and interesting. You start at the edge of the board and then place tiles with lines on them in front of your token. Your token always follows the line in front of it. You can choose from three different goals to see who wins. You can play to see who can stay on the board the longest, or who has the longest line at the end, or who makes the most loops. In the app, you can play with up to eight people, either all on one device or online. You can also play against Facebook friends. My fella found this game, and I'm so glad he did. It's fun and more of a casual game (it doesn't take tons of brain power). Click here to get Tsuro.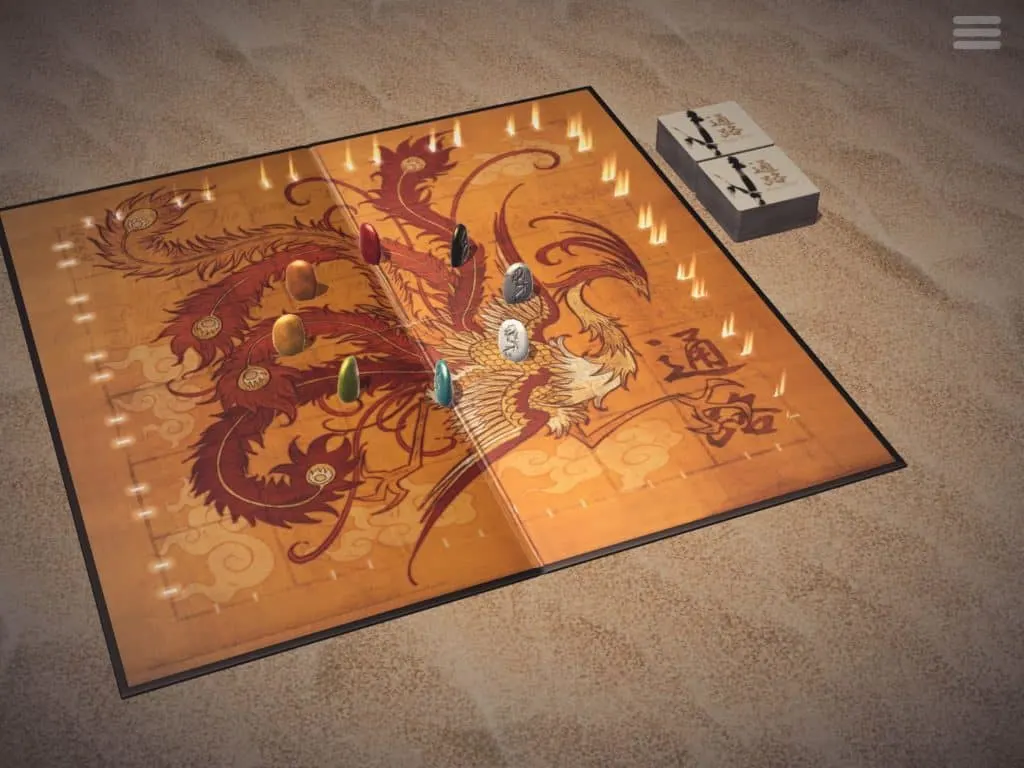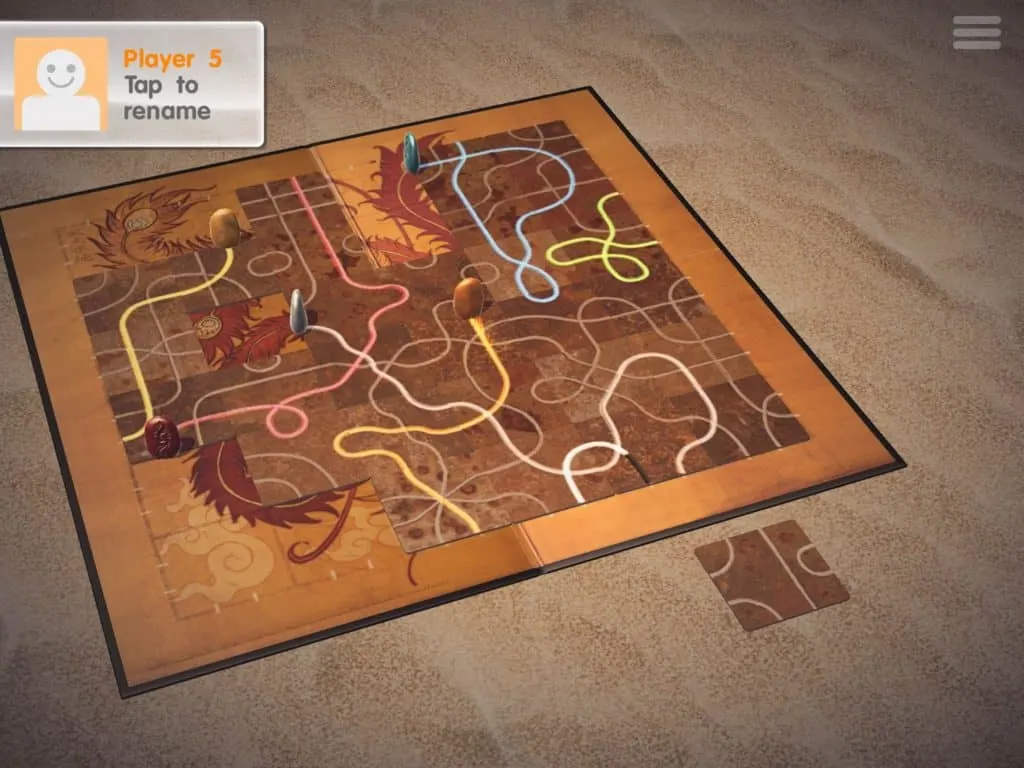 Small World 2
Small World 2 is an award winning game. It's all about occupying as much land as possible. You play ten rounds where you place your men to try to take over the land. It gets interesting because there are many different armies that you can choose from, and each has their own special features that might help you out. The app has a tutorial to teach you how to play. You can play by yourself or against up to four computer AI characters, or you can do a pass-n-play game with up to five people. Small World 2 is quite new to me, but I'm enjoying it on the iPad. I've even won once or twice!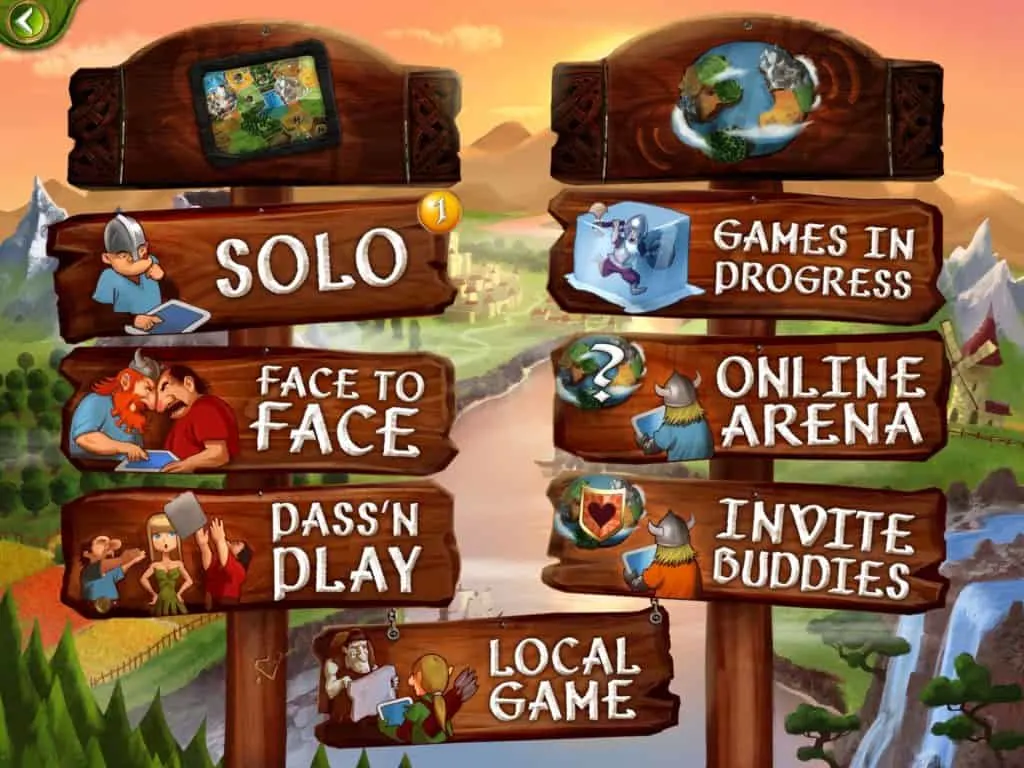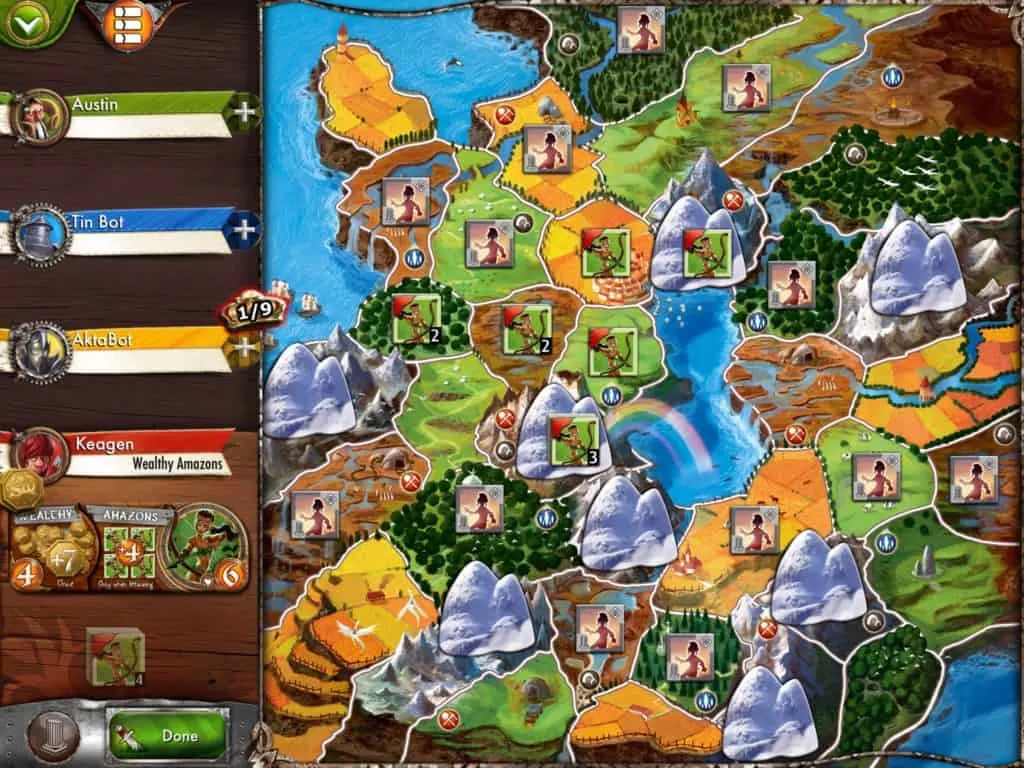 I'd love for you to follow me on Facebook, Pinterest, Instagram(if you want to see what we're up to or what I ate for lunch 🙂 ), and/or Twitter. You can also Subscribe Via Email in the right-hand column to get blog post updates sent right to you.
⇒ Do you like playing board games? Which ones are your favorites? Have you tried any board game apps?
If you find this page helpful, please pin or share it :)