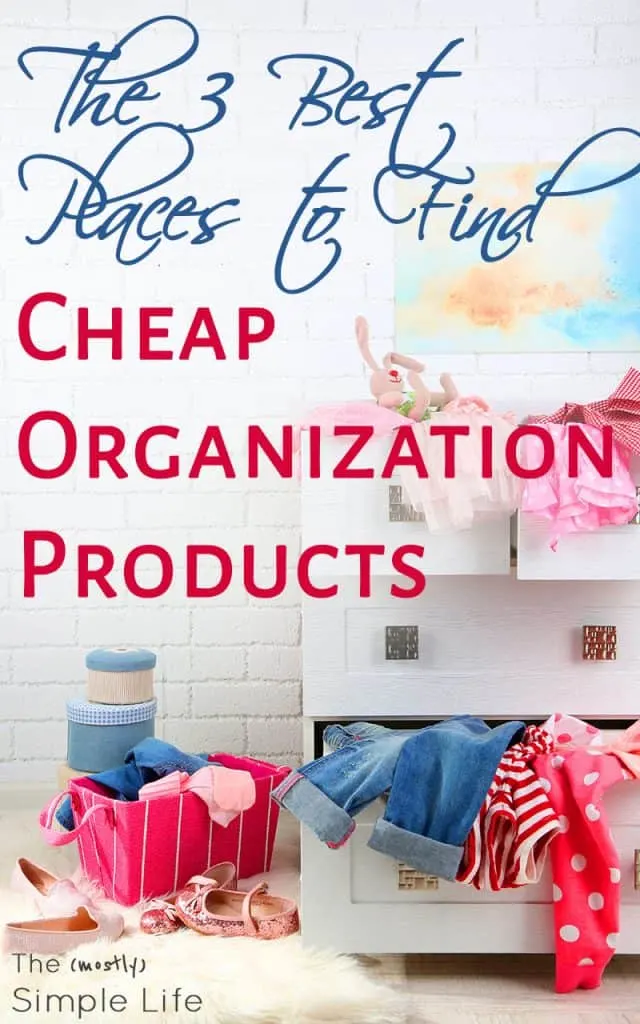 I've got to say it again: You don't have to spend a ton of money to get organized!
Over the years, I have spent very little money to organize our stuff. Most of the time, I repurpose items we already have instead of buying something new.
There are three places that I keep my eye on for cheap (or completely free) organization products.
The 3 Best Places to Find Cheap Organization Products
1. Thrift Stores
What to look for:
Most of my baskets have come from thrift stores. For a while, I would buy any good quality basket I found even if I didn't have a place in mind for it. Baskets always look nice and are a pretty way to store things that are out in the open.
Thrift stores can also be a place to look for furniture with storage, like bookshelves or side tables with drawers. It might need a coat of paint and some sanitizing but I've found some good quality pieces.
Related Posts:
How Many Clothes Should I Have? The Real Answer.
Free & Crazy-Cheap Home Organization Ideas
How to Make Decluttering Easy & Painless
2. Your Recycle Bin
What to look for:
Glass Jars
Boxes
Plastic Food Containers
To organize the insides of drawers or cupboards, my favorite place to turn is my own recycle bin. It's free!
I don't think that my craft storage needs to be expensive and attractive since I'm the only one who will even see it. I store rubber bands in a spaghetti sauce jar that I washed and took the label off of.
In the kitchen, my packets of taco seasoning are in a plastic ice cream container.
I often cut the flaps off of boxes and use them inside drawers to keep items categorized.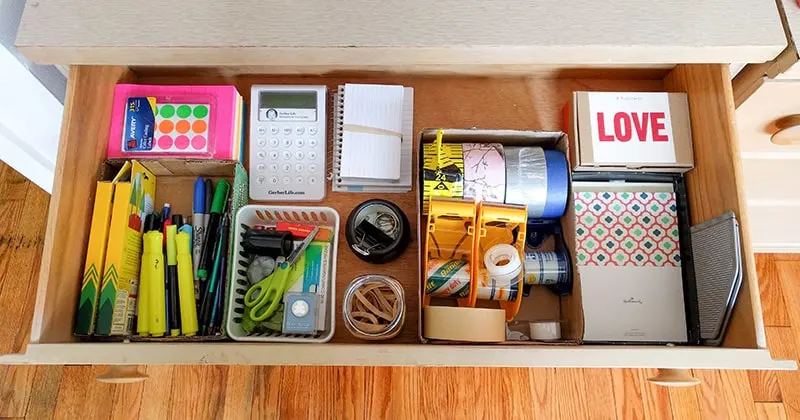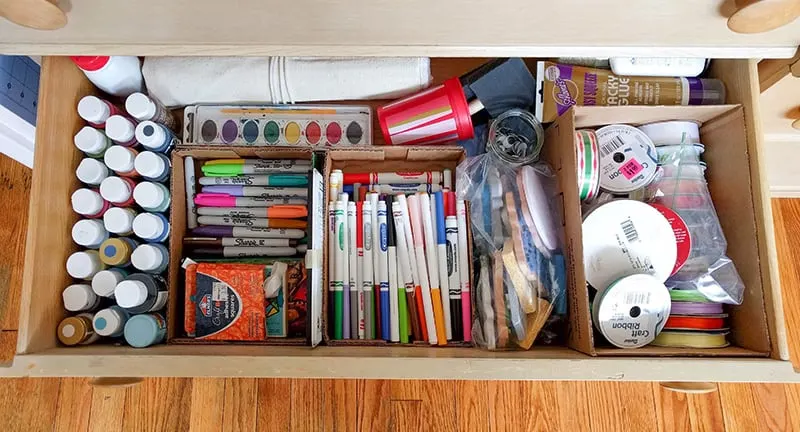 3. Dollar Stores
What to look for:
Plastic trays
Desk organizers
Food storage containers
Plastic crates
My favorite dollar store (Dollar Tree) has great organization supplies.
I love their plastic trays that I used to organize my giant kitchen utensils drawer.
They have desk organizers that are 2 or 3 for a dollar that can be used anywhere in the house, like in bathroom drawers or nightstands. I got my plastic mini crates from the dollar store years ago and still use them to organize cold medicine and beauty products.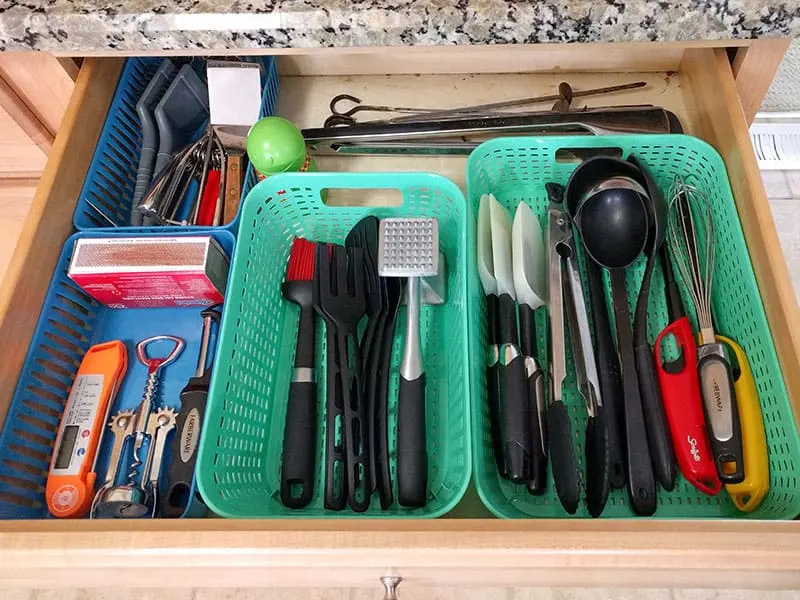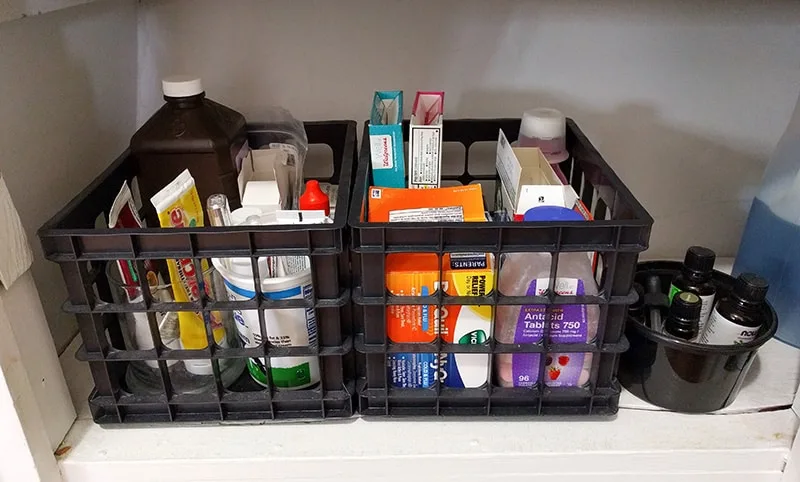 I'm quite sure that my home will never be featured in a magazine for it's glamorous organization but everything has a place and I can find whatever I need. That's the whole point of organization, right?
There's nothing wrong with beautifully organized spaces. Just don't let the price of fancy organizers hold you back from being more organized. For a few dollars, you can find a way to organize most of the areas in your home.
⇒ What are your favorite cheap organization products?
If you find this page helpful, please pin or share it :)