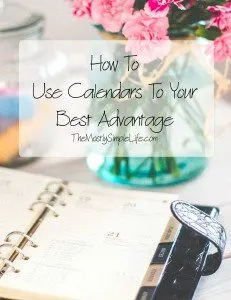 I've got calendars hidden throughout my house. You probably won't notice them if you come to visit, but they are in various locations to help me remember different important things and achieve some of my goals.
I've always just used a day planner for all of our "remembering needs", but I've added a few extra calendars in the last year that have really helped me out. If you've never used more than just one day planner or basic monthly calendar for your whole family, here are some ways an extra calendar or three might help:
How To Use Calendars To Your Best Advantage
Fitness Tracking
Tracking the days that I exercise has made a huge difference in how regularly I work out. Exercising 5-6 days a week is one of my goals for the year and a special workout calendar is helping me achieve my goal. I started this a few months ago by making a calendar in Microsoft Word and sticking it on a wall in our bedroom. All I do is mark an X on each day if I've exercised that day before I go to bed at night. It's the simplest thing, but once I started seeing that I would go multiple days in a row without making the X, I realized that I really needed to work harder!
If you are trying to exercise more, this is an awesome, visual way to help reach your goal. It's really become a satisfying thing to mark my X down on the calendar after I've exercised. My fella has started working out with me when he can, so his marks are the circles around the date.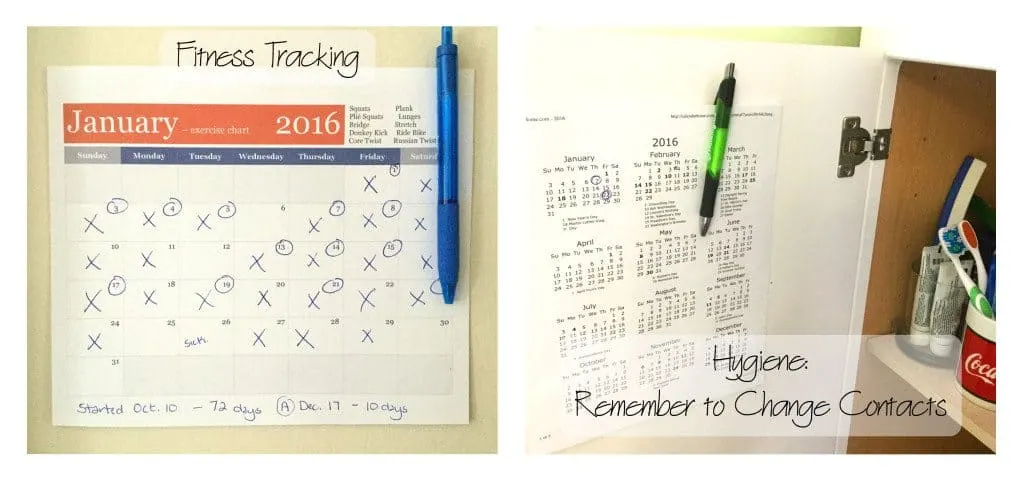 Hygiene
I started wearing contacts this year (yay for being able to see!), and now have to remember to throw out the old ones and get out new ones every two weeks. Who's got the brain power for that? To make sure that I don't forget and use them too long, or forget and throw them out too early, I've been using a small calendar in our bathroom. This one is hidden away inside the door of our bathroom cabinet. When I put in new contacts, I circle the date in two weeks when I will need to change them.
Blogging
I keep a separate calendar next to my computer where I write down blog posts that I've scheduled to publish on certain dates. It's a super simple system, but it helps me work ahead a bit and make sure I'm posting regularly.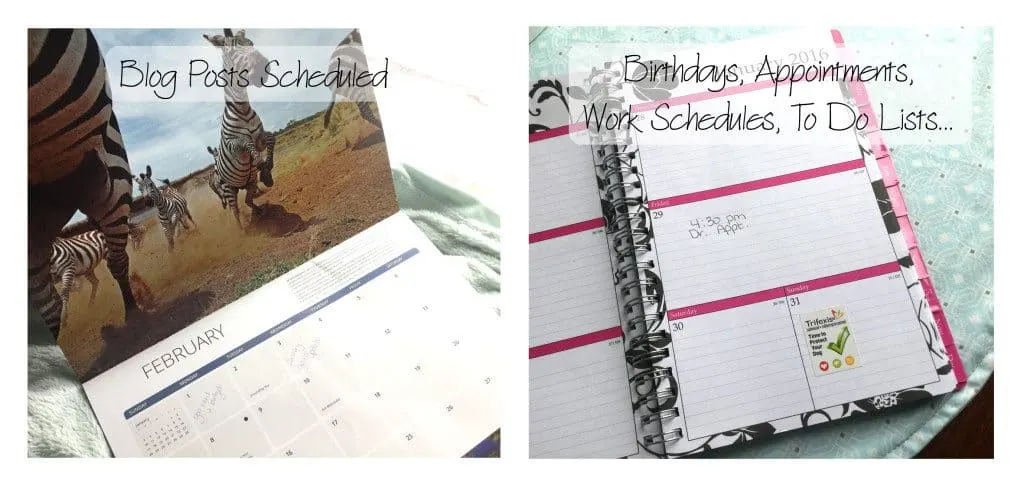 Appointments & Birthdays & To Do Lists
I always have to have a day planner! I know everyone goes digital these days, but I like my pen and paper for some things still (that kind of makes me feel old). I use my planner for the basics: remembering birthdays, appointments, weird work schedules and such. When I was home a lot more I would also use my planner to make to do lists for different days.
Other Calendar Ideas:
Meal Planning (I talked about meal planning in

this post

)
Cleaning Schedule
Chores Schedule for Kids – Let them feel accomplished when they mark off that they did their chores for the day!
Medication – Mark off days so that you remember to take your medication, or remember to give it to a family member. This is also helpful so that you don't accidentally take something twice.
A Few Tips:
Put each calendar up in the best place for you to notice it – Sure. All of these things could be tracked on one planner or calendar. But there's a better chance you'll track each thing if the calendar is in the most convenient place. I put my contacts in in the bathroom, so having a calendar in the bathroom gives me the best chance of using it. I work out before bed, so I remember to mark that I worked out when I'm putting my jammies on.
Calendars don't have to be expensive – I spend about $10 dollars each year on a new planner. All of the rest of my calendars were free! My fitness calendar was made in Microsoft Word using a template, and my contacts calendar was printed out for free online. Why spend money when you can get something for free?
Keep a pen with each calendar – For a few weeks I didn't have one in the bathroom, so I didn't circle my date right away and I ended up having no idea when I was supposed to change my contacts a few times. Haha! This is such easy stuff, but it can make a difference! Set yourself up for success.
⇒Leave a comment to tell me what you need to keep track of.
What do you use calendars for?
Enter your email in the right-hand column where it says "Subscribe to Blog Via Email" to make sure you don't miss out on any posts!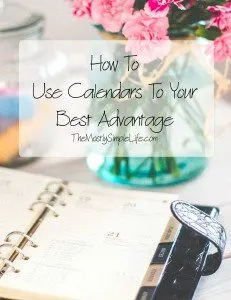 This post is linked to Frugal Friday
This post is linked up to Share the Wealth Sunday
If you find this page helpful, please pin or share it :)