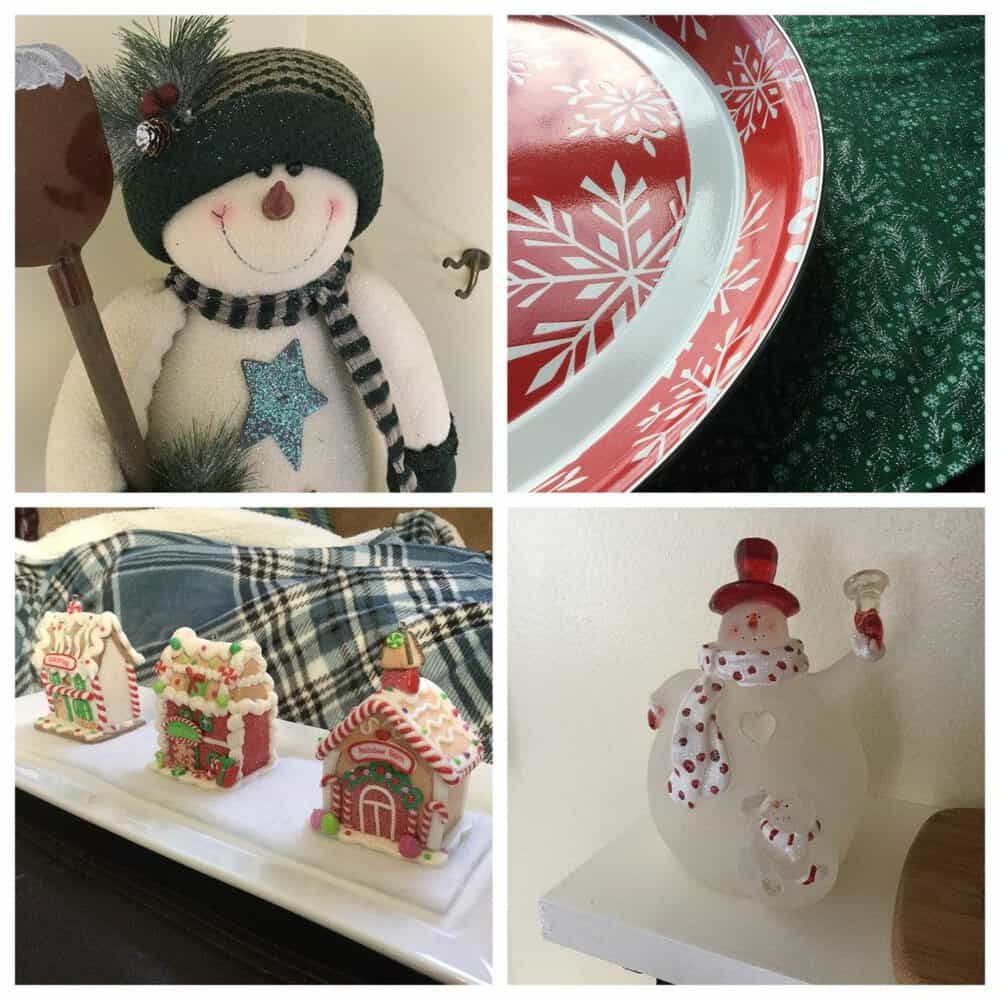 Merry Christmas-Eve Eve!
That's right y'all. Christmas is almost here! And even though it was almost 60 degrees in West Michigan today and doesn't feel like Christmas at all, our halls are still decked and we've got some Christmas spirit.
Every year our Christmas decorating looks a bit different, and every year I try to keep things simple. The last two years I've gotten rid of whatever Christmas decorations we didn't end up using (unless I really like it and thought we might use it next year).
So, up top is my Christmas spirit collage. I just love my couple of snowmen, the candy houses, and my table runner and tray for the kitchen table.
Below is the love of my life, a.k.a. our dog, Mozzie. He is not-so-proudly showing off the Santa jacket I sewed for him a few years ago. He hates it, so we only make him wear it for about 10 minutes. Adorable!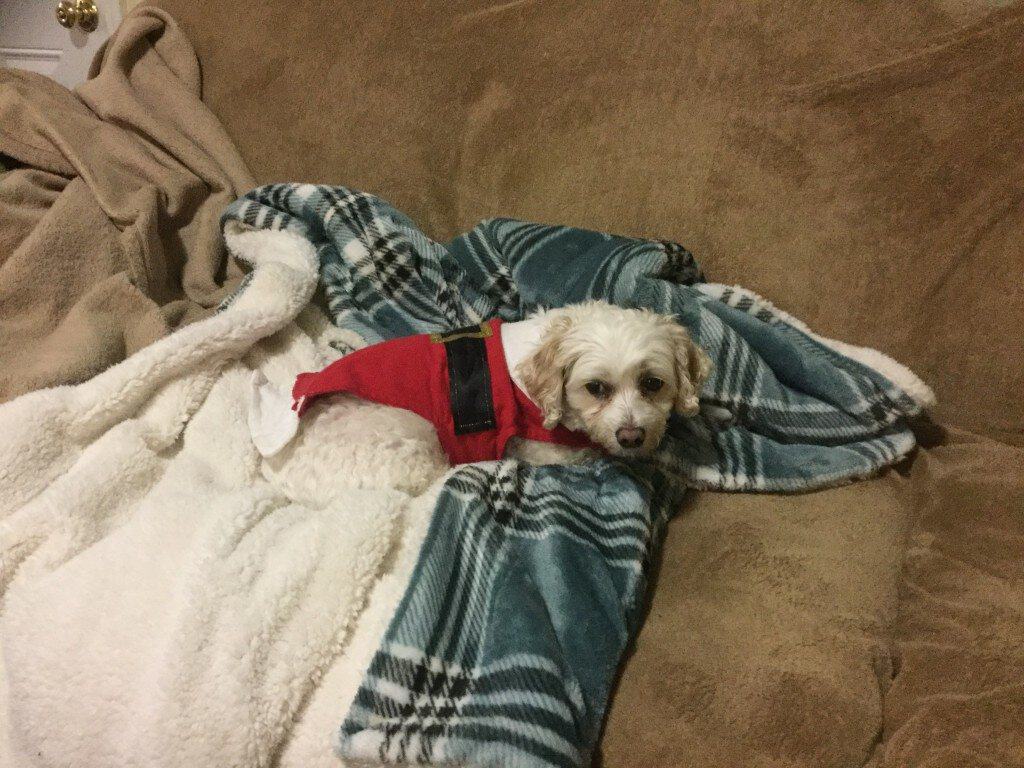 One of our Christmas traditions is to get a new family ornament each year. This year we went with the foxy foxes. Every year I think the new ornament is my favorite, and this year I really mean it! But I probably will next year too.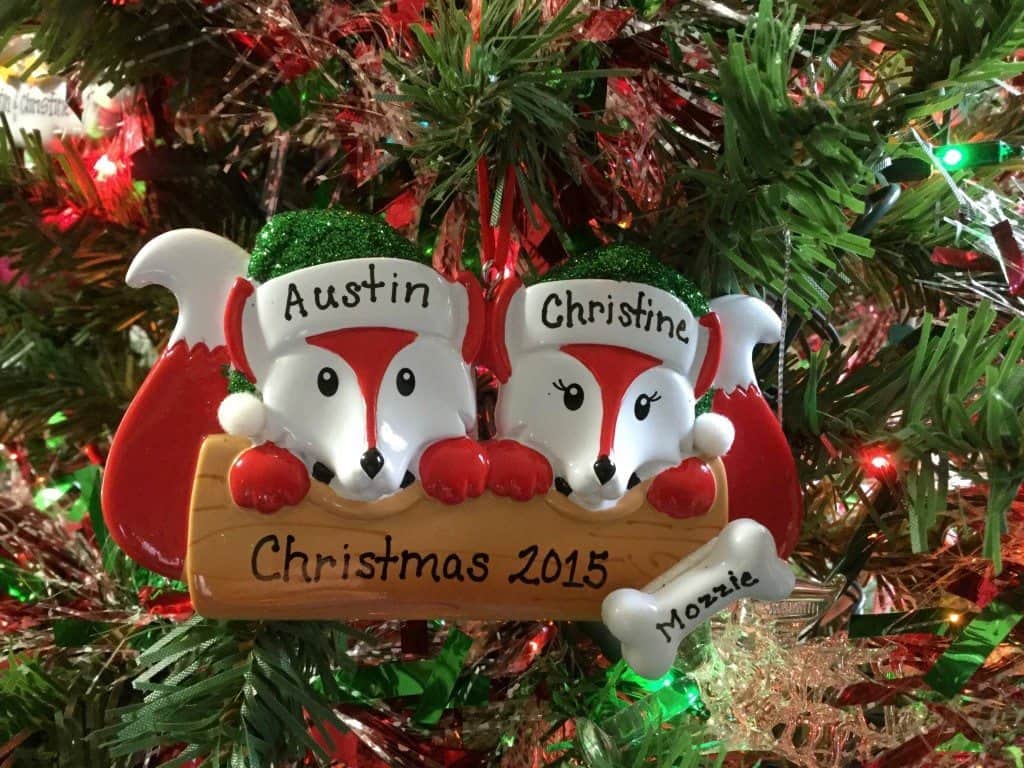 I'm just in love with our Christmas tree every year. It's just so magical. And I love how every year the tree feels more special because we have more personal ornaments for it. This year is the first year for our tree skirt, which my mom made for us after years of hinting (beautiful, is it not?). And almost all of the ornaments are our yearly ornaments, like the one above, or ones that we've painted, which is another of our traditions. So special.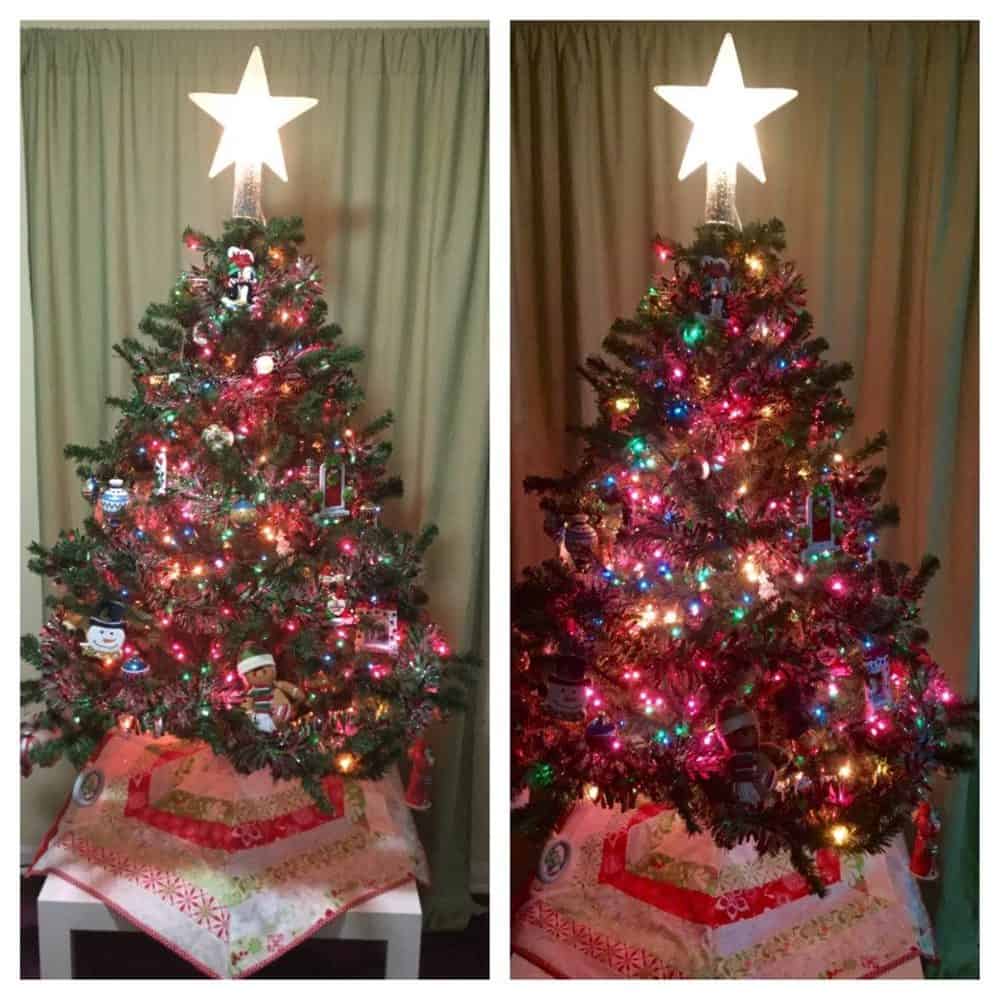 New for 2015, I made stockings! I'm pretty darn proud of these puppies. Before, our stockings didn't match, and now they're all coordinate-y. Plus, Mozzie didn't have one before, and now he does. His is the polka dot one, because, of course it is!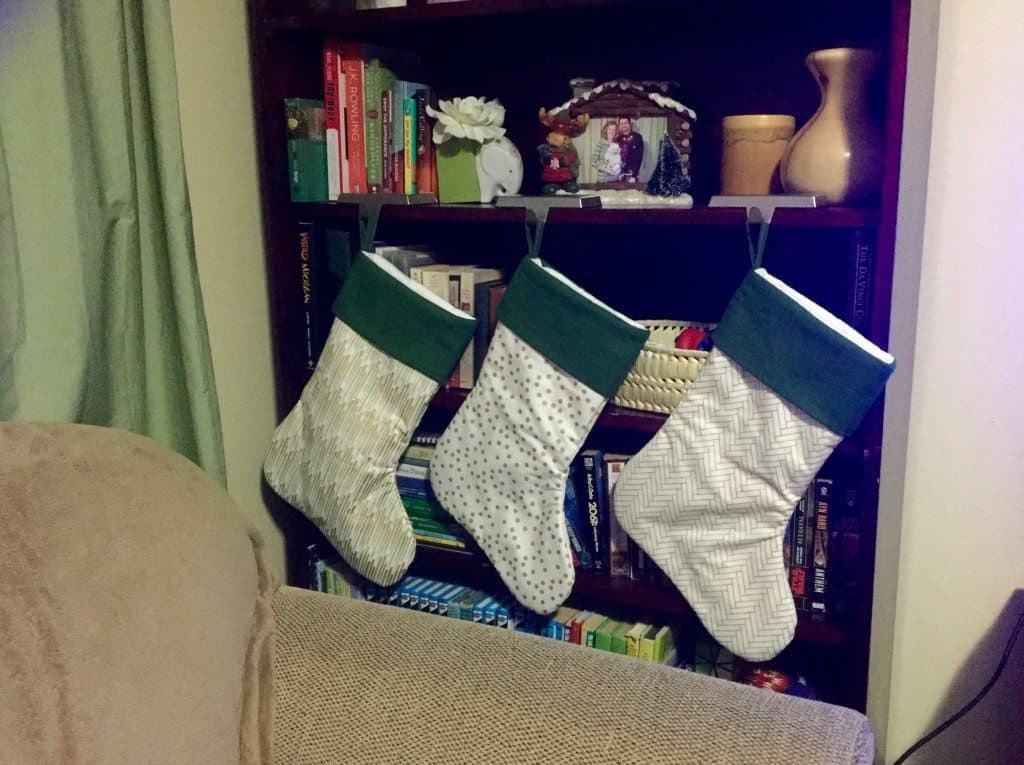 And just for a little more Christmas cheer, we've got this baby tree lighting up our office. It's perfect. It doesn't take up much space and came pre-decorated. Easy-peasy.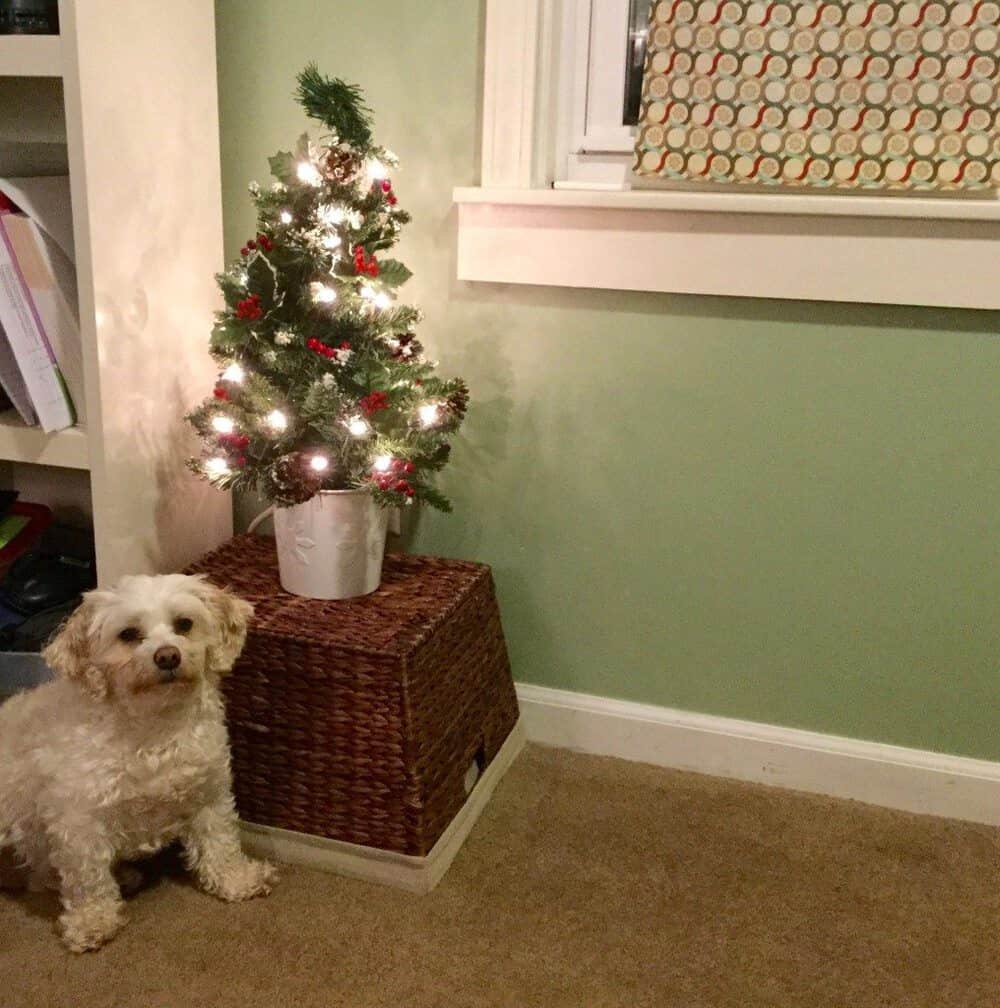 What's feeling extra special about your Christmas decor this year?
If you find this page helpful, please pin or share it :)