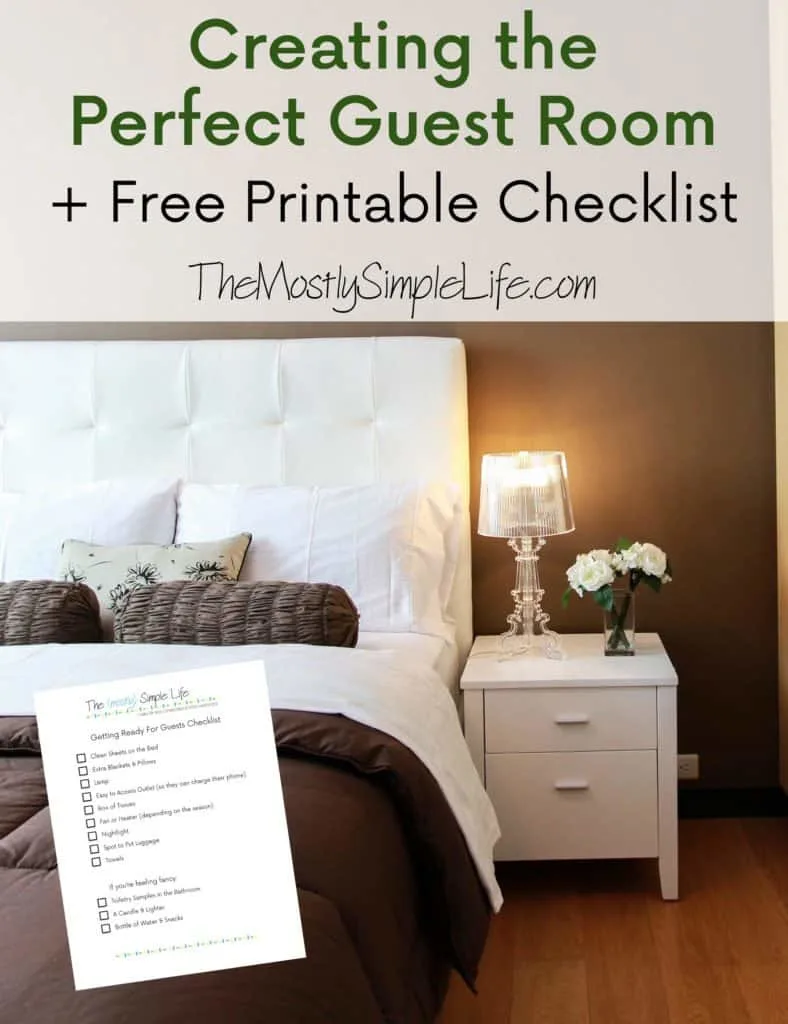 My mom is here staying with us for a few weeks and this girl couldn't be more excited! In the last week, we've put together a guest room for her that I think she'll be comfortable in. Plus, I made checklist that you can print off and use when you have guests over.
Here's the story: We have a huge finished bedroom in our basement that used to be set up as a guest room. We used the big closet in that room for storage.
Well a few months ago, my fella's sister moved in with us and she's staying in that room. We moved all of the storage stuff into the spare bedroom next to our room, and didn't do much else because we weren't expecting guests for a while.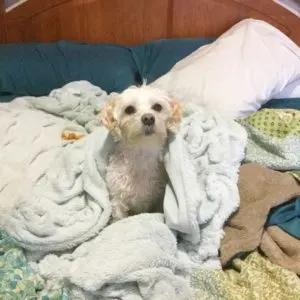 In the last few weeks, we've been going through our storage junk and getting rid of most of it. The bedroom next to ours actually looks like a bedroom now instead of storage room. Huge victory! We've never used this extra bedroom (we've never even painted it), so it's nothing fancy, but I'd feel comfortable sleeping in there now.
If you don't have a whole extra room for your guests, no worries! You can still make people feel comfortable when they stay over by providing the things on this list. Even if they're staying on a couch you make up each night, pretty much everything on the list still applies and will make your guests feel at home.
(This post may contain affiliate links)
Creating the Perfect Guest Room
Clean Sheets on the Bed: Obviously. Had to be said.
Extra Blankets & Pillows: Some people need extra pillows to sleep well. And you might keep your home warmer or cooler than they're used to. Making extra pillows and blankets available will help your guests to sleep better in a new place.
Lamp: So they can read at night without having to get up and turn off the main light.
Easy Access to an Outlet: This is an important one. Everyone takes their phone with them everywhere these days. Don't make your guests search behind the furniture to find a place to charge it.
Box of Tissues: For sneezing and such.
Fan or Heater (depending on the season): Most people need a little white noise to sleep and your guests may be hot or cold depending on the temperature you keep your house.
Nightlight: So everyone can find their way to the bathroom in the middle of the night.
Spot to Put Luggage: If your guests are only staying a few nights, an end table or luggage rack to set their suitcase on is nice. If they are staying for longer, it's nice to provide an empty dresser or bookcase for them to unpack a little.
Towels: I think it's nice to leave towels in the guest room so that guests don't have to ask for a towel when they want to take a shower.
If you're feeling fancy:
Toiletry Samples in the Bathroom: If you have random shampoo samples lying around, set them out in a basket for your guests so that they can use them. They might have forgotten toothpaste or soap, so samples are handy.
A Candle & Lighter: A candle will make the guest room smell nice and help your guests feel relaxed and at home.
Bottle of Water & Snacks: If you think your guests might be shy about rummaging around your kitchen for a drink or a snack, it's nice to leave some things in their room. We don't want anyone to go hungry!
Click this link to get your free checklist:
If you find this page helpful, please pin or share it :)