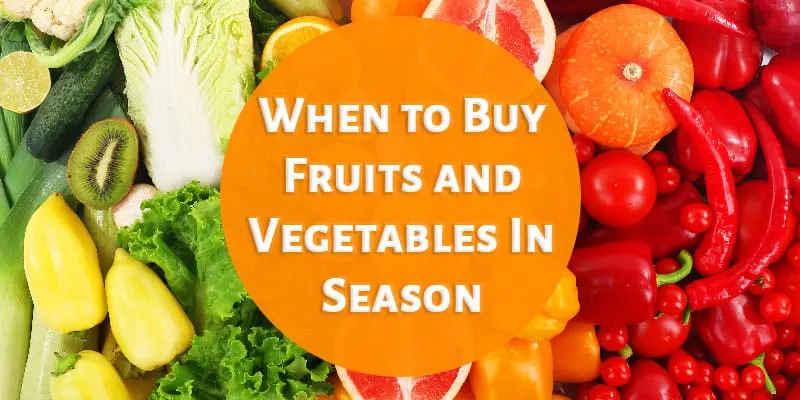 One of the best ways to save money on fruits and vegetables is to only buy them when they're in season. Since the stores are flooded with this ripe produce, they put it on sale. Plus, in-season produce always tastes better than trying to buy it when it's out of season.
Basically, if you're buying strawberries in December, they're going to be crazy-expensive and probably won't taste all that great.
It's often pretty easy to tell what's in season simply based on your store's sale ads. However, if you need a reminder, this post is a guide for when to buy fruits and vegetables in season, by season.
Note: This list is for the US, and even then, there is some variation based on where you live.
Don't forget to meal plan! Meal planning is my #1 strategy for saving money on food. Snag my free weekly meal plan printable by entering your info below:

[convertkit form=830245]
Spring (March, April, May)
Fruits:
Apricots
Avocados
Cherries
Mangos
Pineapples
Strawberries
Vegetables:
Asparagus
Artichokes
Carrots
Lettuce
Rhubarb
Spinach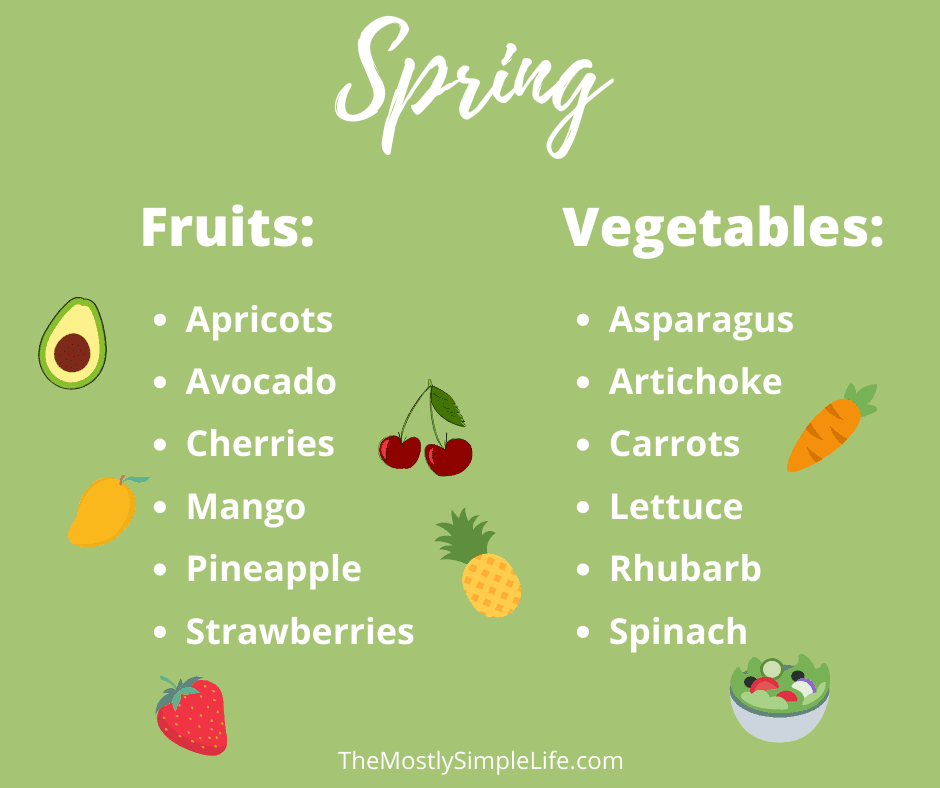 Summer (June, July, August)
Fruits:
Blackberries
Blueberries
Nectarines
Peaches
Plums
Raspberries
Tomatoes
Watermelon
Vegetables:
Broccoli
Bell Peppers
Corn
Cucumbers
Green Beans
Summer Squash
Zucchini
Snap Peas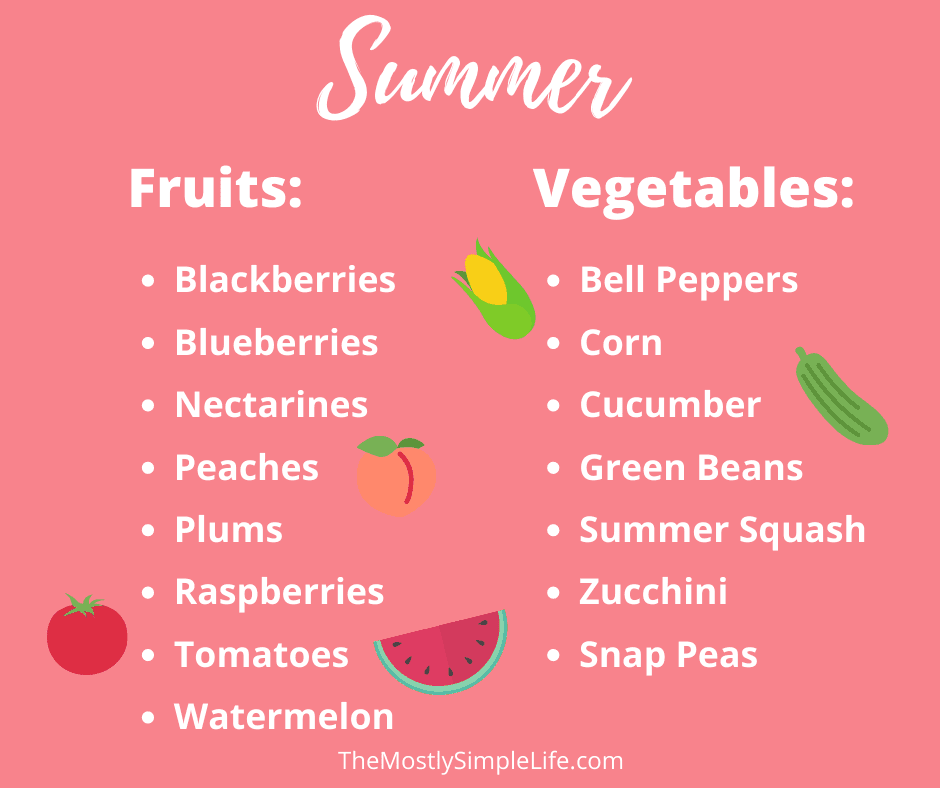 Fall (September, October, November)
Fruits:
Apples
Cranberries
Figs
Grapes
Pears
Pomegranates
Vegetables:
Broccoli
Butternut Squash
Cauliflower
Celery
Mushrooms
Onions
Potatoes
Pumpkin
Sweet Potatoes
Swiss Chard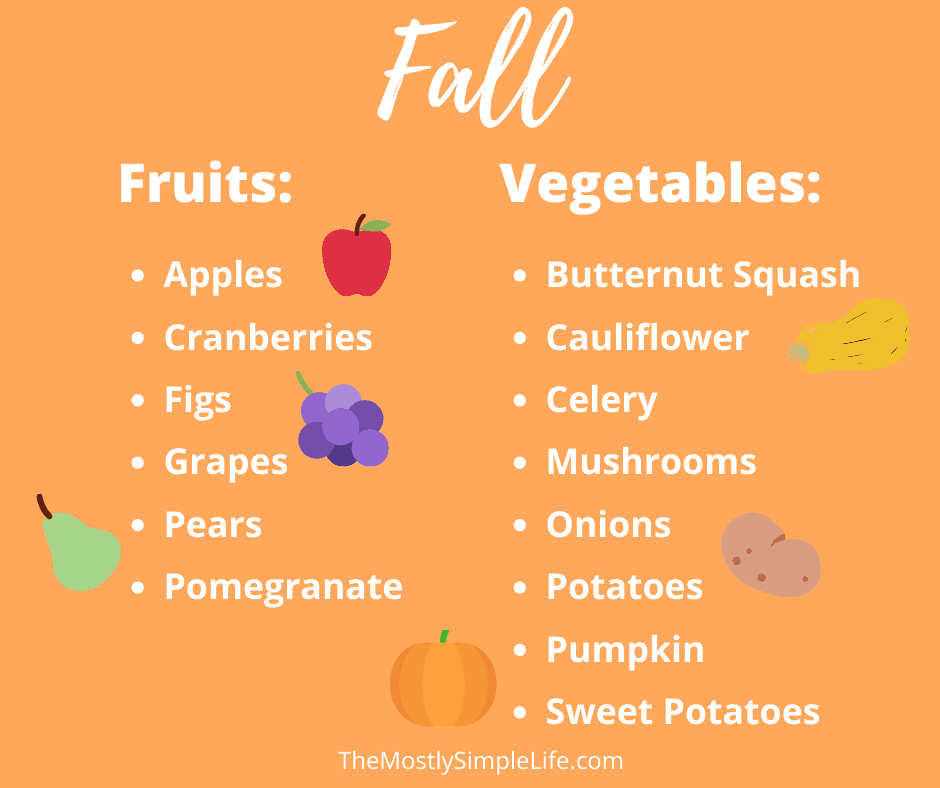 Winter (December, January, February)
Fruits:
Grapefruit
Lemons
Oranges
Tangerines
Vegetables:
Broccoli
Brussel Sprouts
Cabbage
Kale
Radishes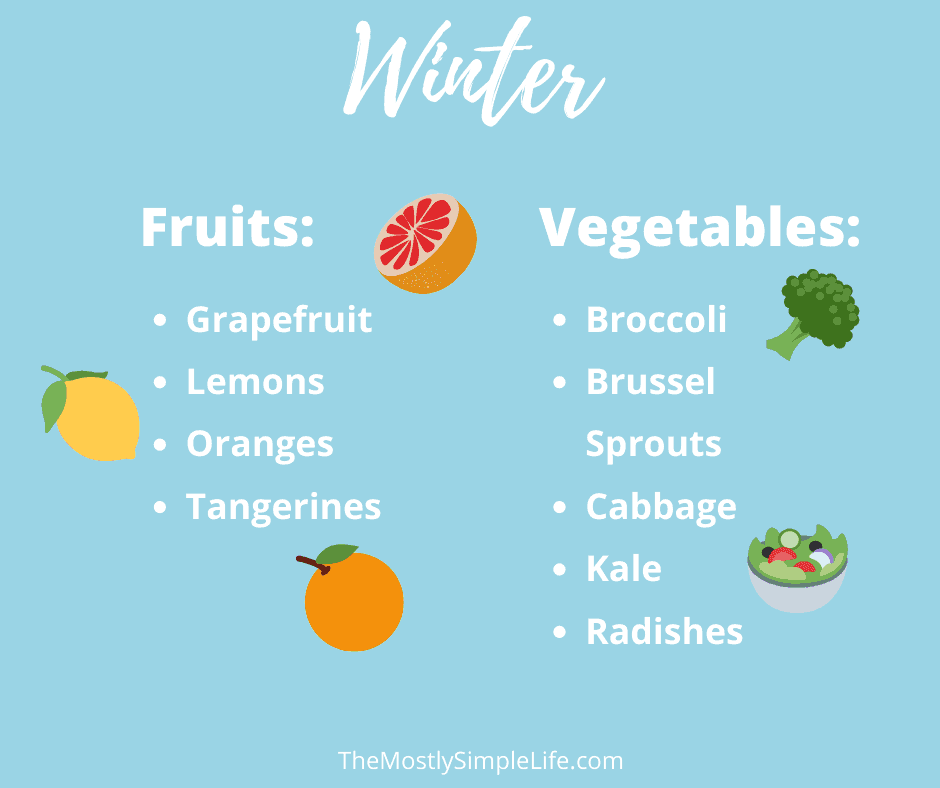 Year-Round
---
We buy a whole lot of fresh produce each week! But what we buy changes depending on the time of year. Buying fruits and vegetables in season helps us save money and ensures we're getting good quality, delicious food.
Do you pay attention to what's in season? Does it change what fruits and vegetables you buy throughout the year?
Don't Miss These Related Posts: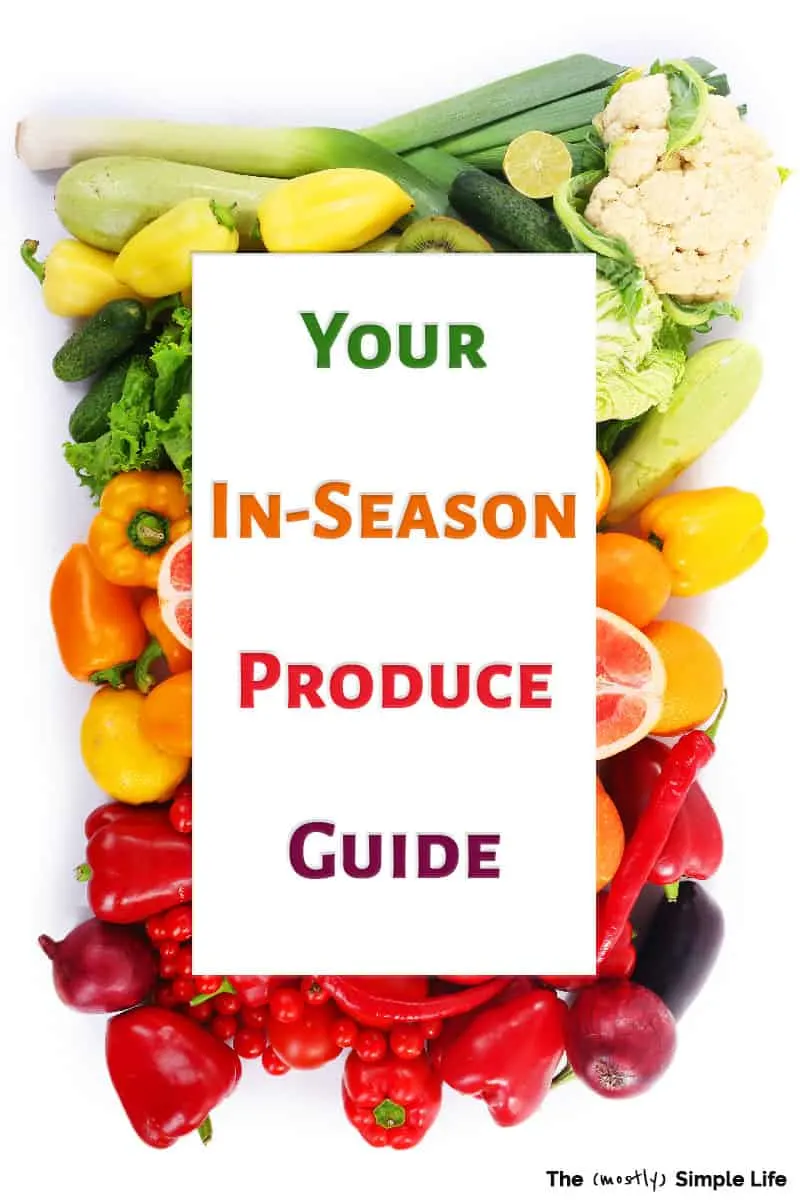 If you find this page helpful, please pin or share it :)