We have prepared for you an easy personal budget printable that will show you your plan for all of your money for the month. It's a quick and easy way to create your first personal budget. You can see a preview below as well as a few easy steps to fill it out.
3 Steps to create your first personal budget
1. Start with income and bills
First, enter your income on the budget printable (see image below). Next up, we're going to write down all of your regular bills, plus the amounts of each. List each bill under "Bills" and the amount you want to budget for each under "Budgeted".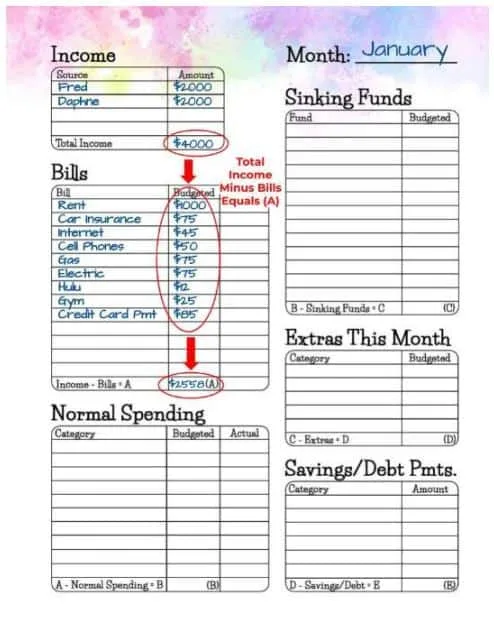 Most of your bills are probably the same each month, but you may need to choose an amount to budget for your utilities or cell phone bill if those can vary a bit. Add in your minimum debt payments as well. We'll handle paying extra on your debts in a different section, but for now we just want all of the minimum necessary bills.
Once you've written down all of your bills, take your "Total Income" amount and subtract all of your bills to figure out how much money you have left over for everything else. We'll call this new total (A).
2. Then enter your normal monthly spending
Time to budget for all of your normal monthly spending.
Things like:
● Groceries
● Household Items
● Gas
● Eating Out
These are you variable spending categories that happen every month. If you don't know how much to budget for each of these categories, you can look back at your credit or debit card accounts for the last month to get
an idea.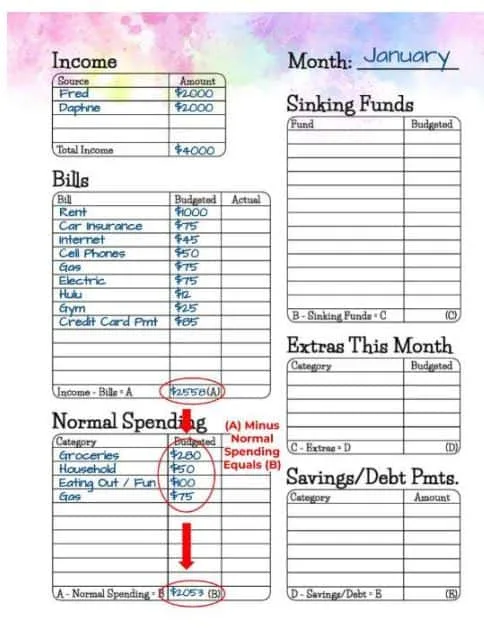 Remember: It will not be perfect. Especially not your first time. You'll probably need to make adjustments throughout the month and you'll learn how to budget more accurately for next month. It's a process, so just work through the plan.
3. Sinking funds and extra expenses happening this month
There are plenty of expenses that come up that are not emergencies at all. They can be planned for and saved up for ahead of time. We use sinking funds to gradually save up for these big expenses that we know are coming. See our page on "What are sinking funds?" to learn more.
You can save up for Christmas, a new car, car repairs, birthdays, new clothes, annual bills, etc. Sinking funds are extremely helpful in keeping your spending mostly the same from month to month. Our budget doesn't look all that different in April than it does in December because we've been putting money in a sinking fund for Christmas all year long.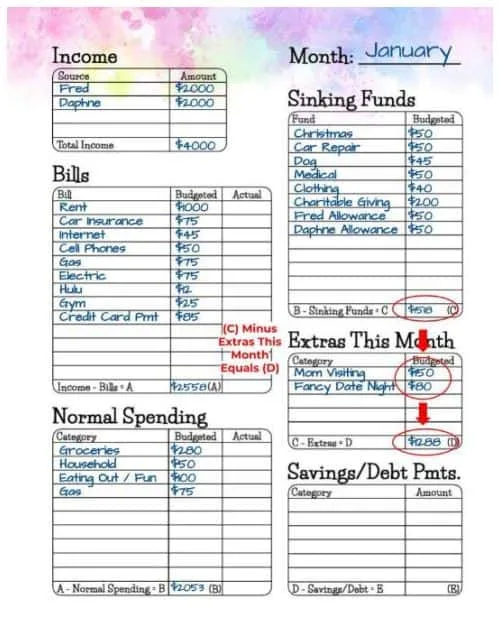 So there it is… you have created your first budget template and are on your way to take control of your expenses. You can download the template below.
Download this personal budget template to create YOUR first budget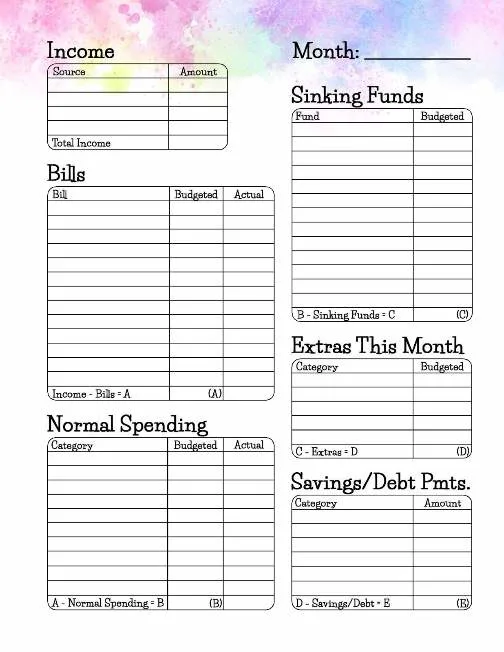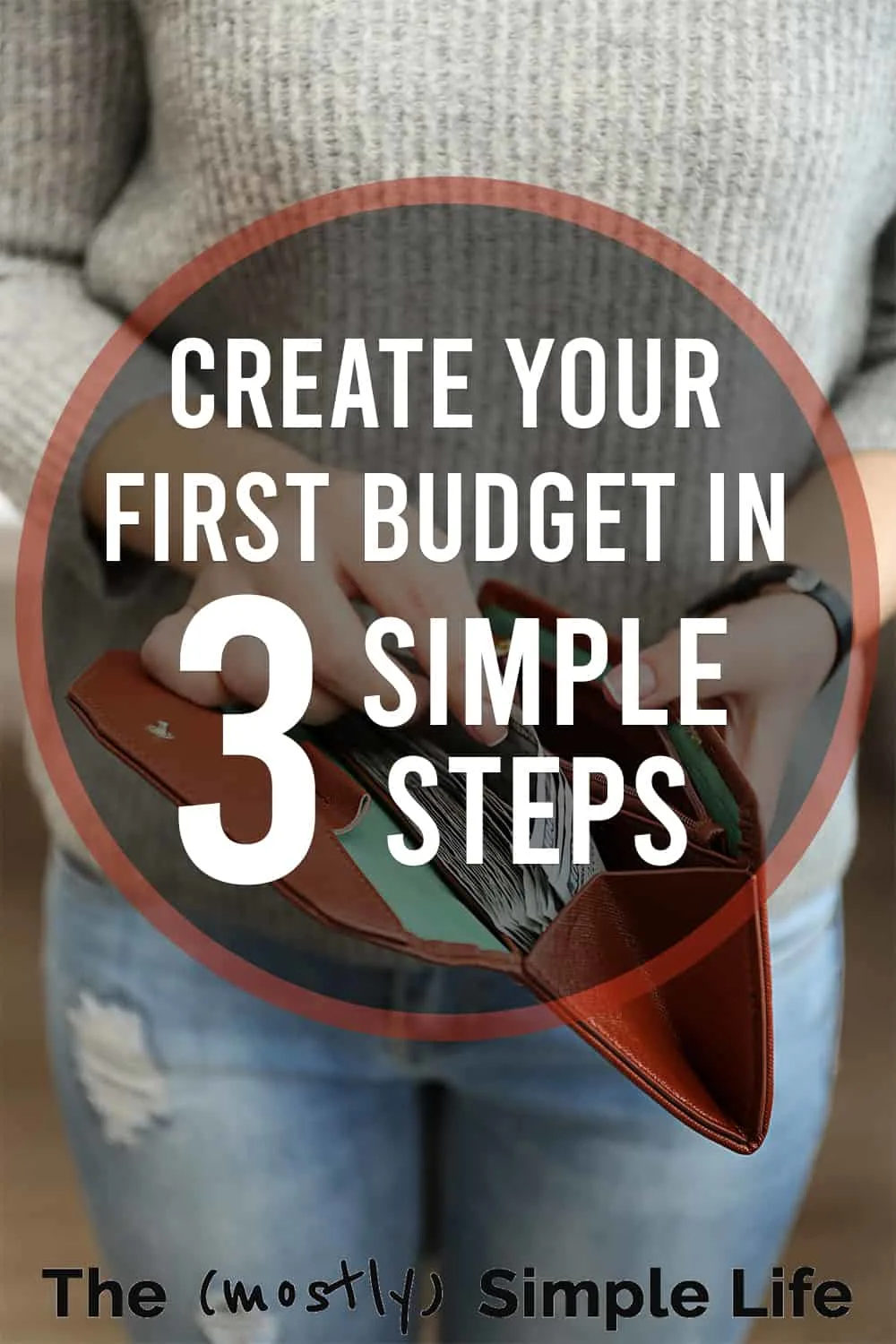 If you find this page helpful, please pin or share it :)