It's never easy to make a change, especially when it comes to our health. However, I have found through my experiences that it's so much easier to adopt healthy food habits that are easy and delicious. If it's too hard, you're not likely to stick to it. And if it tastes bland and doesn't excite your tastebuds, you'll run for the hills.
But these tips will absolutely help as I've compiled the 5 easiest healthy food habits that are effortless to start adopting into your daily lifestyle.
1. Make tasty and healthy snacks readily available
One of my go-to favorites is baby carrots with hummus. There's no heavy lifting to put it together. Keeping fresh veggies and fruits around and placing them at eye-level in your fridge means you'll be much more likely to grab those. Choose healthy snacks that you like and keep them plentiful in your home. For example, keep a bowl of apples on your countertop.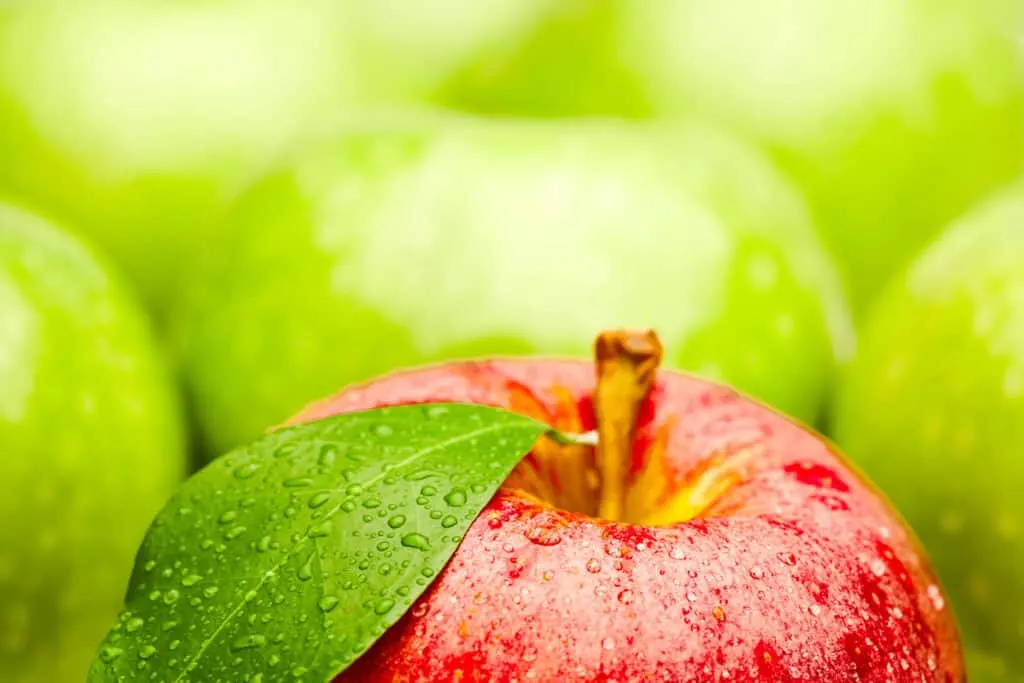 2. Find recipes for veggies that you want to eat again and again
Every day, we all need to eat between 3 and 4 servings of vegetables at minimum. If you're struggling to find something tasty to put on the table, keep a shortlist of quick and easy recipes you can get on the table fast.
Some of my favorites are roasted broccoli with garlic (from the Food Network) where you put broccoli on a baking sheet with just a touch of olive oil, salt, and parmesan, and roast for 20 minutes; roasted asparagus (from Feasting at Home) where you take asparagus and lemon zest, shallots, garlic, and olive oil and bake for 20 minutes on a baking sheet; or garlic roasted carrots (from Damn Delicious) where it takes just 5 minutes to prep. You'll put the carrots on a baking sheet in one layer and add olive oil, garlic, balsamic vinegar, thyme, and salt and pepper, then bake for about 35 to 40 minutes.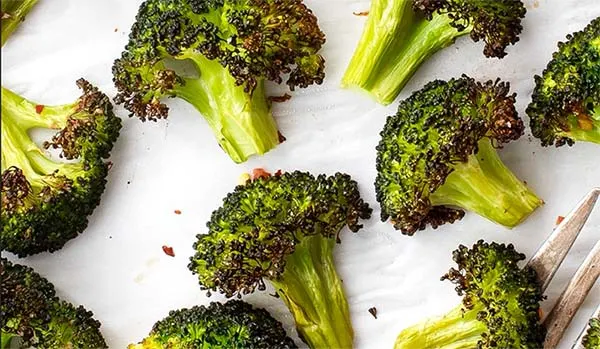 3. Learn to make healthy food swaps
Believe it or not, you CAN still eat the foods you love if you make some simple tweaks. Make your own healthier tacos with ground turkey and choose plain Greek yogurt over sour cream. If you drink sodas, swap that out with sparkling water until you get the hang of it. For snacks, choose air-popped popcorn over chips. It's these small swaps that help make big changes for your best health.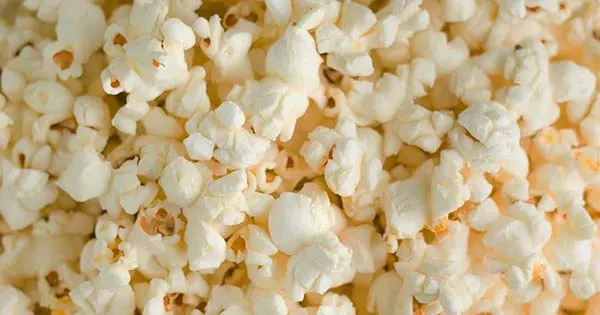 4. Make a healthy grocery list and stick to it
I love this tip because it helps me stay focused in the store. I make a list in advance and plan my meals. Then I follow the list. It cuts down on temptations and makes it easier to stay on budget too.
Check out Healthy and cheap grocery list to save money.
5. Choose wisely when ordering takeout
Yes, even with a healthy lifestyle, you CAN order takeout. But you may have to think about better choices. Sure, I've learned how to cook fancy dinners at home through the pandemic, but sometimes it's nice to have a night off from cooking.
However, what we don't realize is how much butter and oil is on the foods you order from those wonderful local eateries. Choose fresh summer rolls instead of fried spring rolls at the Thai restaurant, linguine aglio e olio over carbonara at the Italian restaurant, thin crust for pizza over regular, and steamed options at the Chinese restaurant to make better choices.
All of these changes translate to big wins down the line. Start doing them now and I assure you, you'll notice your health moving in the right direction!
View our other posts on healthy habits, including fitness and relationship habits.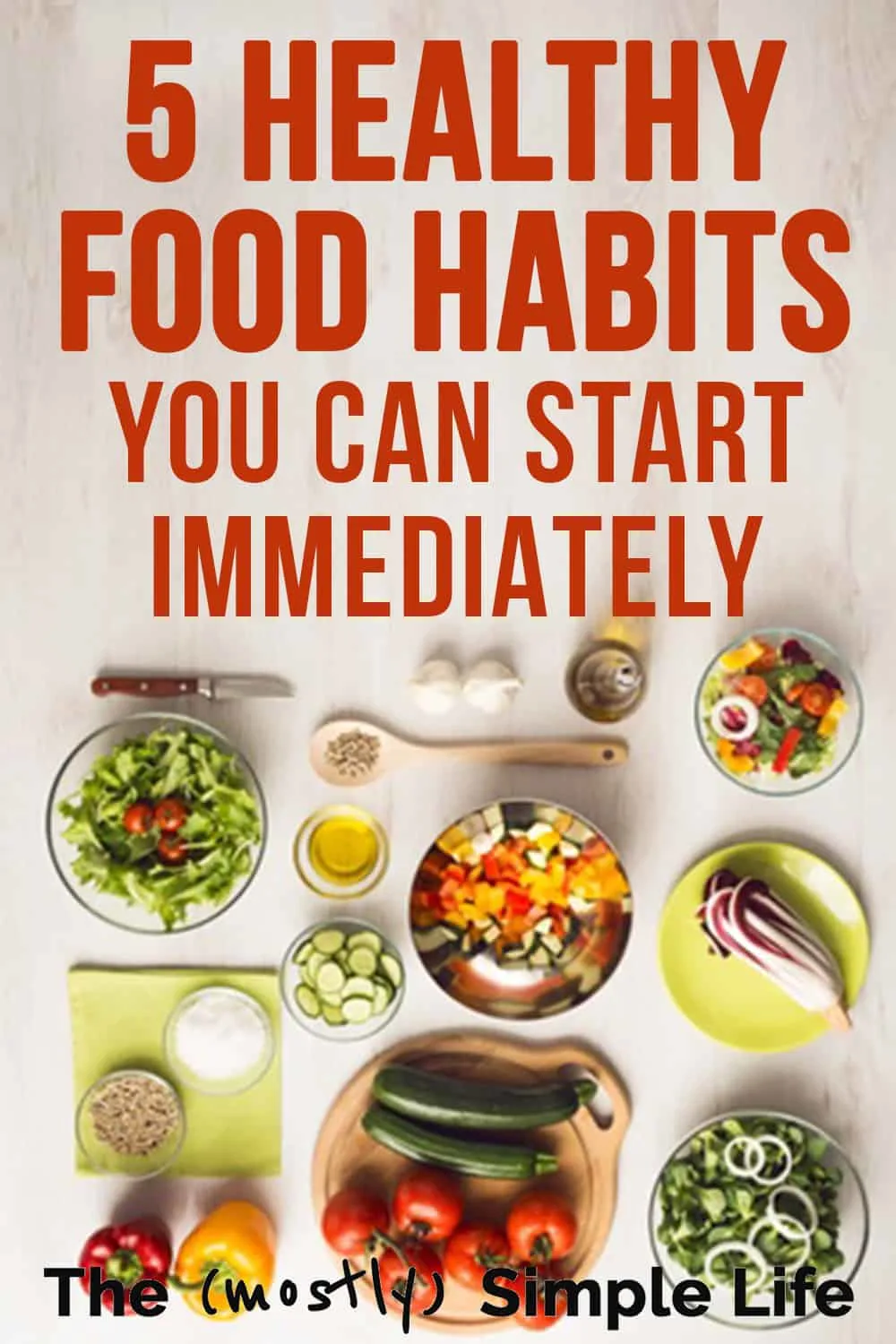 If you find this page helpful, please pin or share it :)