The outdoor space is a great way to enjoy the summer. It can be a place where you host a lovely outdoor dinner or a place where you can kick back and relax. However, it can be difficult to decorate an outdoor space because you have to take into account that the weather outside can be unpredictable. Depending on the season, you might need to be prepared with umbrellas if it rains or sunscreen for when it is sunny. Fortunately, there are many ways you can make your outdoor space look amazing! Here are some tips for how to do just that: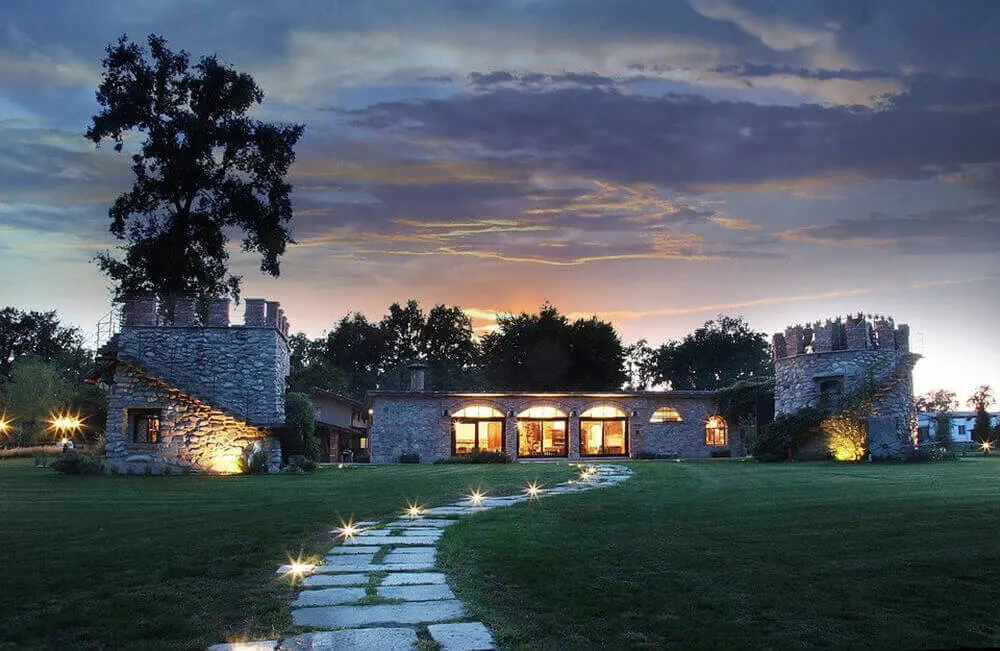 1) Install An Awning
Having an awning in your outdoor space is not only convenient but also stylish. Awnings can be unfolded when needed and folded when no longer in use, at night for example. It can protect you and your property from heavy rains and sunlight as well. If you live in a sunny area, like Florida, you should be able to find the best awnings in Tampa since the city gets a lot of sun! There are many options for styles and designs available online or at home improvement stores. You can also find various materials such as metal, fabric, and even glass. Make sure to match your new awning with your overall home decor as well as the look of the property.
2) Update Seating
The seating in your outdoor space can also contribute to the overall decor of your home. You should try updating the seating with new pieces that are comfortable, stylish, and fit in well with your existing decor. If you already have traditional furniture at home, it is best if you stick to more traditional-looking outdoor furniture as well. In your outdoor area, you should have a couch, loveseat, or even a sectional in addition to outdoor chairs. You can also add in some wicker furniture that is nicely covered with pillows for added comfort and color. Having pillows is a must because they contribute to the overall look of your outdoor space and they are really comfy as well.
3) Install A Fireplace Or A Barbeque Grill
Having a fireplace or outdoor barbeque grill is not only great for cooking food but also for adding comfort to your home. A fireplace can be relaxing and warm during cold weather while you can enjoy cooking on an outdoor grill year-round. There are several types of fireplaces such as natural gas, electric, propane, and even ethanol fireplaces. You should choose a fireplace based on your budget and according to what type of fuel source is available in your area. If you do not have a fireplace yet, it is time to install one. Search online for the best fireplace builders and request quotes from several companies that you like. On the other hand, having a barbecue grill will serve great for hosting dinner parties, family barbecues, or even a romantic dinner with that special someone.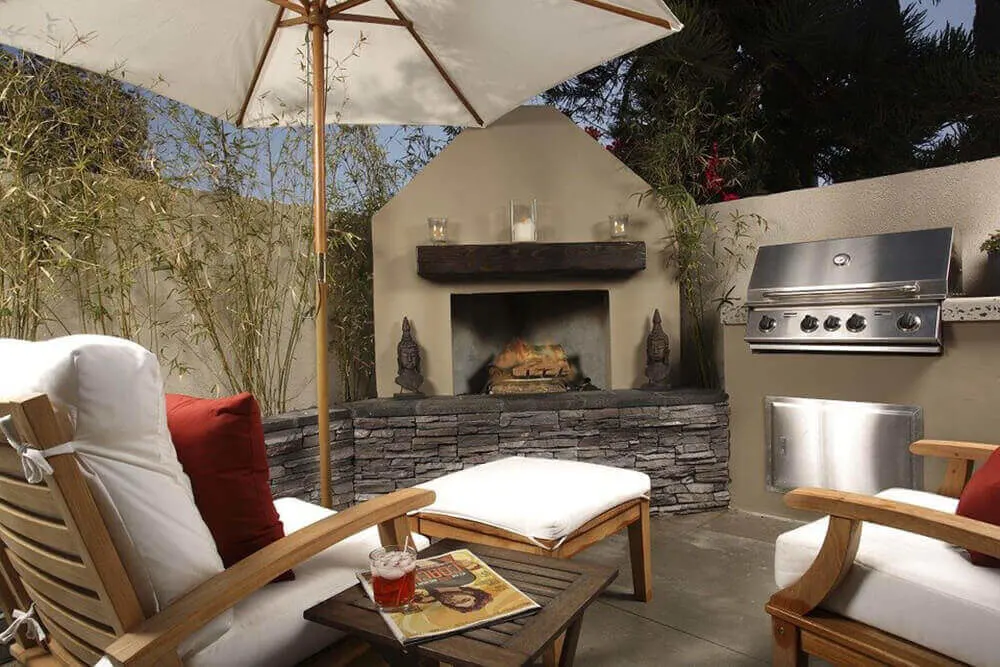 4) Incorporate Greenery
Adding greenery to your outdoor space is a great way to make it look beautiful and natural. You can do this by adding plants and flowers to complement the existing decor at home. For example, if you already have a number of potted plants inside your home, placing them in your outdoor area will not look out of place. Some potted plants that you can add to your outdoor space include lavender, aloe vera, and pothos ivy. Besides potted plants, you can also invest your time in making your own garden. The garden can be a beautiful feature of your outdoor space. You can also add trees to your outdoor garden that grow well in your area. Shade is an important factor when decorating the outdoor space of your home because it keeps you cool during hot weather while protecting you from rain showers. It will also help control the temperature of your outdoor space since the shade can protect you from the sun's rays.
5) Make Space For A Playground
If you have kids, you will definitely want to add a playground to your outdoor space. You can find many great designs online or at your local hardware store that is not only safe for children but also looks good in the backyard. You should include features like swings, monkey bars, climbing walls, and slides. Installing a swing or a slide will keep your kids entertained while playing in the backyard during nice weather. Make sure that all of the components are sturdy enough to withstand extreme weather conditions. Your playground should also have a small space for your pets if you have some.
6) Decorate It!
Now that your outdoor space is ready, it is time to add home accents and decor pieces like art, rugs, and lighting. You can place candle stands and lanterns on the patio to provide soft lighting at night and you can also use LED lighting to create a beautiful atmosphere. You should also add colorful accessories such as colorful wall art and cushions for outdoor seating. You can decorate the walls with pieces like paintings and wall hangings with different quotes. You can also add a wall clock for added aesthetic appeal.
The outdoors can be an inviting space to entertain friends and family for outdoor dinners, barbeques, or relaxing moments. However, decorating your outdoor space can be challenging without the right advice. Fortunately, this article has provided you with all of the information you need in order to transform your backyard into a welcoming environment that is perfect for spending time outside year-round. You should start by choosing where to place furniture like hammocks or swings before adding greenery such as plants and flowers for color and life. As well as providing shade during hot weather hours, trees are also great features because they offer protection against rain showers while controlling temperature levels due to their ability to block sunlight from entering the area. Finally, make sure there's room for pets too! With the right outdoor decor, your backyard will certainly look stunning.
If you find this page helpful, please pin or share it :)