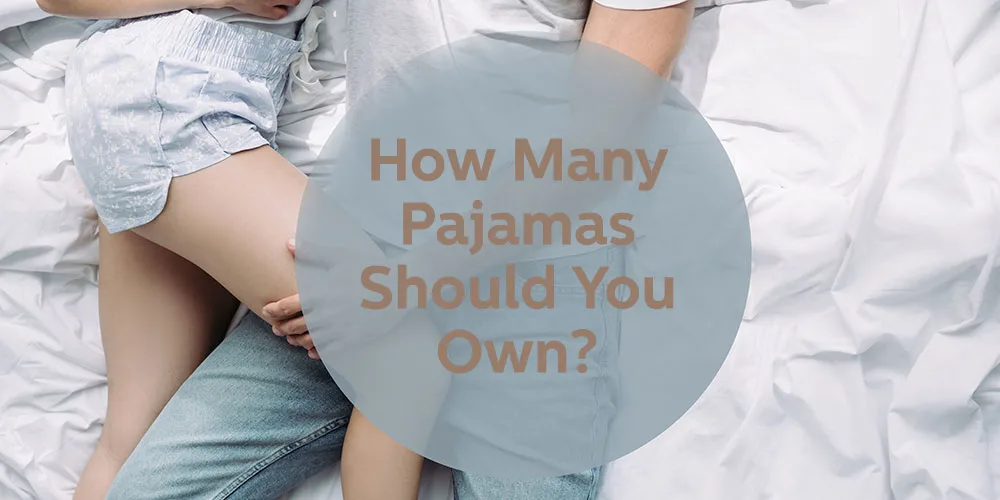 I've been planning to declutter my closet for a while, but I never found the time to do it. Today's the day! I finally decided to give up on those clothing items that I don't really like and never wear. I said goodbye to a lot of dresses, skirts and sweaters but when I came across my collection of PJs / Pajamas, I realized I don't know what to keep and what to throw away.
How many pajamas do you need?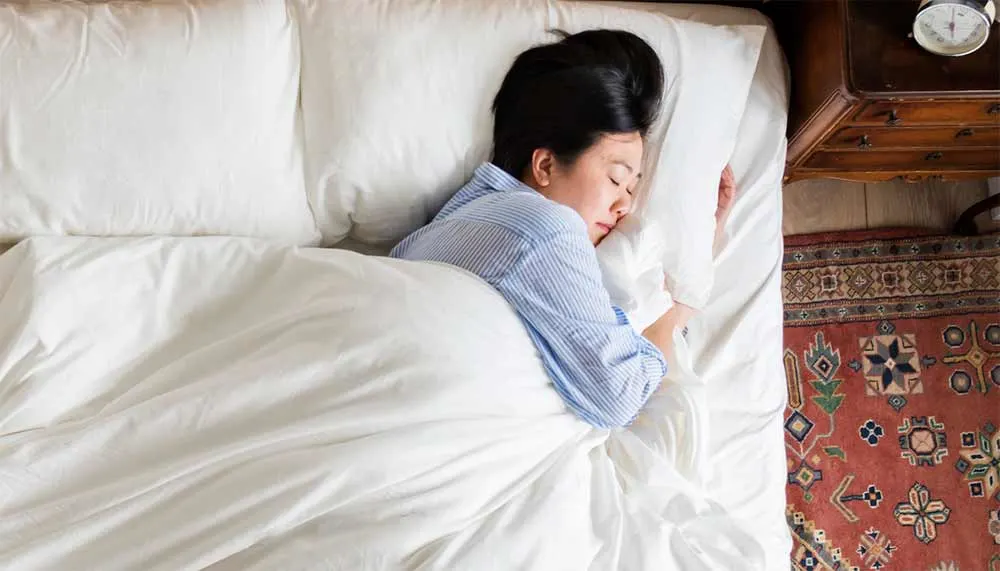 If you're like me, the answer to this question can be tricky. On one hand, I want that space in my closet to be filled with wearable, nice pieces of clothing. On the other hand, I always want to look cute even when I stay all day indoors. That's why I own quite an impressive collection of jammies, nightshirts, chemises, negligees and robes of all varieties.
But how many PJs do you really need in your closet for a comfortable and cute look? Finding the right amount of sleepwear is super personal and depends on your lifestyle, what you like wearing at nighttime, how often you do laundry, and how much space you have to store all of them.
Did You Know?
31% of men report sleeping naked. No pajamas! (Versus 14% of women).
Source: ABC survey (See info below).
If we consider that you can wear a pajama 3-4 times before washing it (Source: Cleaning Institute), and you do laundry once a week, you don't need more than two pajamas. However, if you want to change your pajamas more often (let's say every 2-3 nights) or do your laundry less often, you will need as many as 4-6 pajamas. See table below to help you decide how many pajamas you need:
| | | |
| --- | --- | --- |
| | You Do Laundry Once a Week | You Do Laundy Once Every 2 Weeks |
| You Wear the Same PJ for 2-3 Nights | 3 Pajamas | 6 Pajamas |
| You Wear the Same PJ for 4+ Nights | 2 Pajamas | 3-4 Pajamas |
Some additional factors to consider when deciding upon the number of PJs you own are:
Whether you also wear the PJs around the house in the evening or morning
What fabrics or styles are suitable for each season (summer, winter)
What styles, colors, and fits you prefer for your sleepwear
The average woman has 2-3 pajamas
According to a telephone poll published in 2004 by ABC News out of 1,501 American adults who responded, a nightgown or pajamas were the most common sleepwear option. If most men prefer to sleep naked or in their underwear, women love to wear nice PJs.
| | | |
| --- | --- | --- |
| What do you wear at night? | Women | Men |
| Nothing: sleeping nude! | 14% | 31% |
| Underwear | 2% | 31% |
| Shorts & tshirts | 25% | 21% |
| Nightgown or Pajamas | 55% | 13% |
Related Post:

How often should you wash your bed sheets? Take the quiz to find out.
Types of pajamas you should own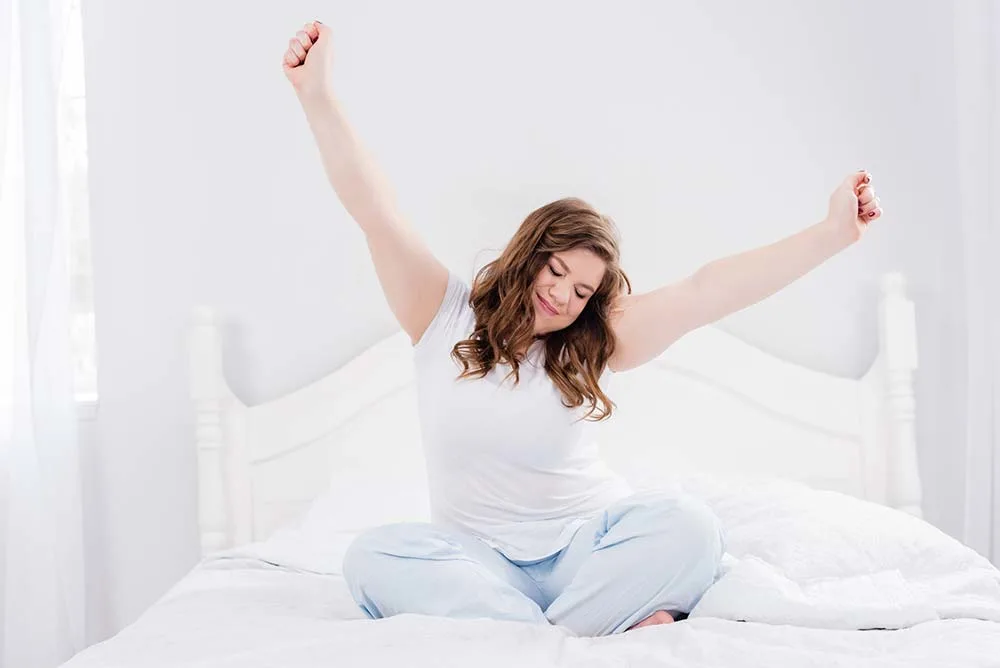 Though you can still use your worn-out t-shirts and baggy sweat shorts when you relax at home, it does not work well all the time. There comes a time when you really need to have one pajama set that makes you feel as good as they really look.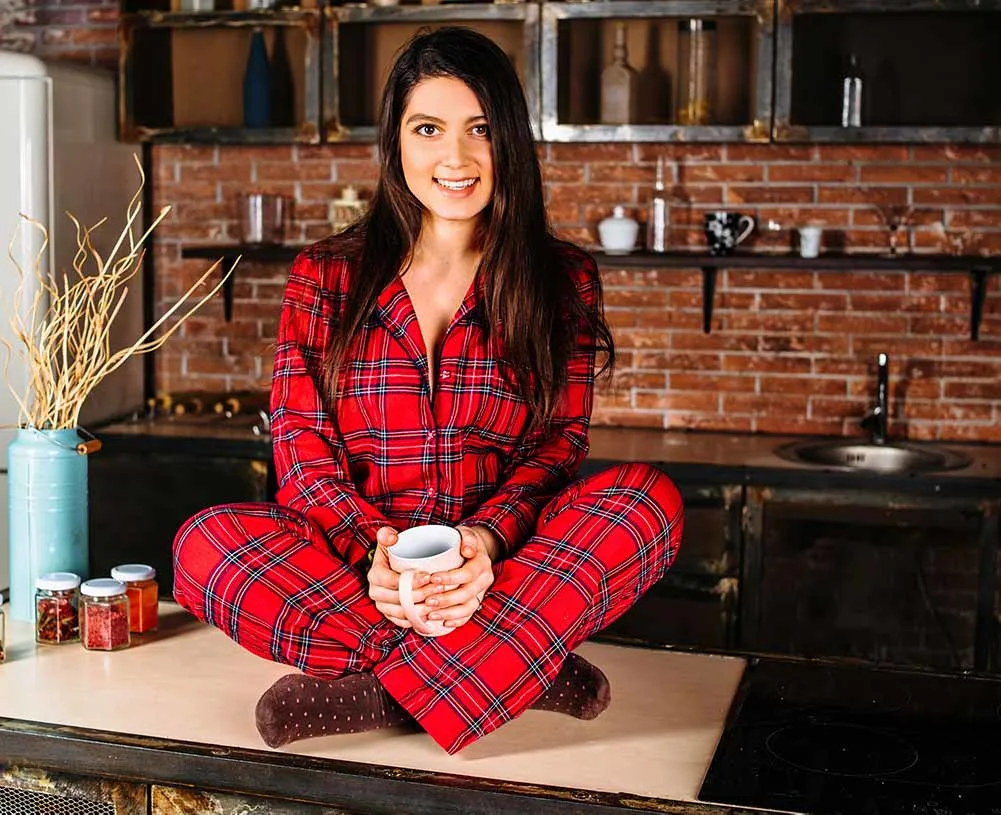 There are many types of pajamas for women. Whenever I do PJ shopping, I look for the quality of the fabric, as well as the design and color. A good quality pajama with a nice design and print will make me feel more comfortable at night and helps me sleep better.
For wintertime, I personally look for fleeced pajamas (made of a combination of cotton and spandex), that provide the best comfort. For summer, I personally prefer satin PJ sets or pajama sets made of bamboo viscose and cotton.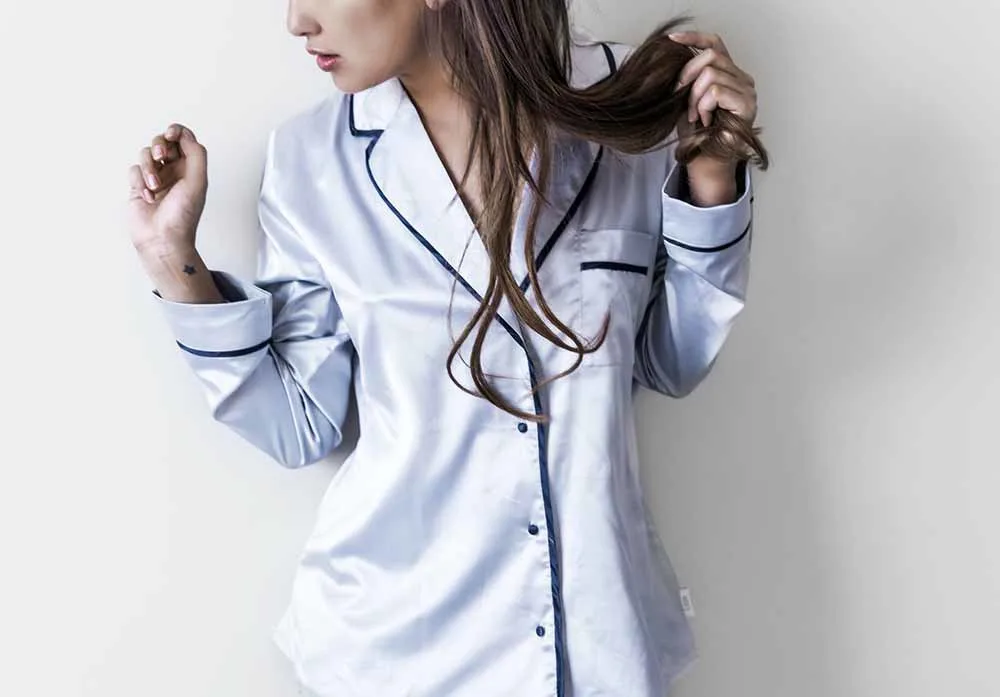 You can also opt for a sexy nightdress, a lace nightgown, a satin playsuit, or a robe. It's all a matter of taste and comfort.
With such a huge range of nightwear options to choose from, you can easily end up with a whole collection of pajamas. To clear up valuable space in your drawers, it's best to organize a decluttering session every 6 months or so. This way, you can get rid of excess items that don't fit your body, don't match your preferences, have stains or tears, aren't comfortable to lounge around the house or sleep in.
I hope my tips have inspired you to organize your pajama and sleepwear, so your wardrobe contains only the items that look and feel good on you, and help you get a good night's sleep.
Related posts:
Save this article on Pinterest:
If you find this page helpful, please pin or share it :)