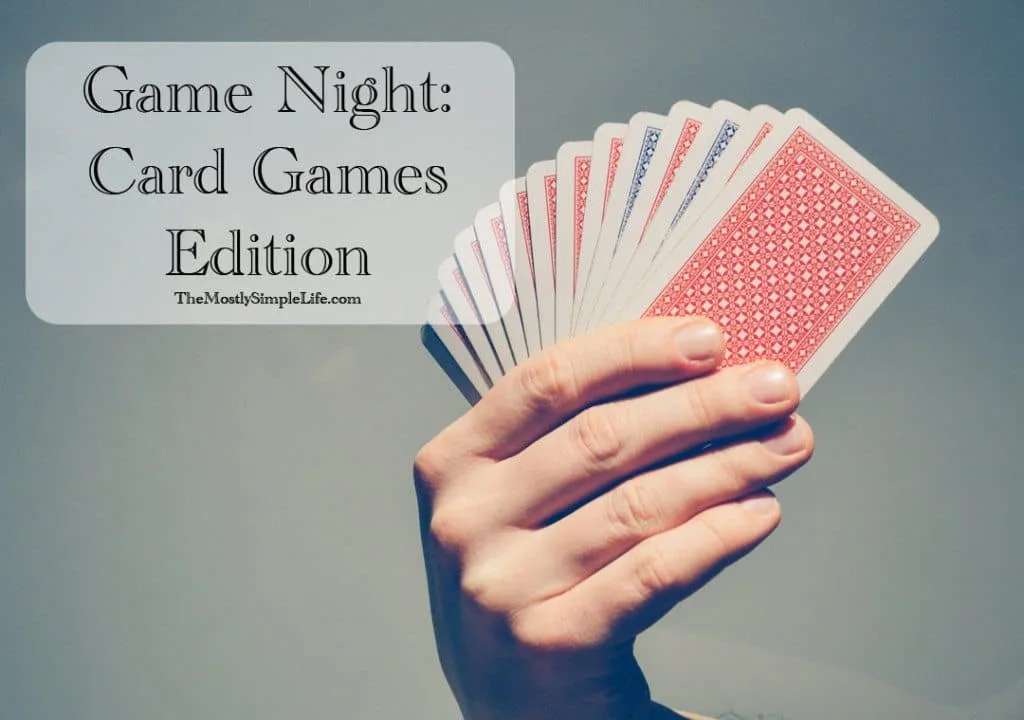 It's game night! It's cold out and it gets dark crazy early, so it's the perfect time of the year to play games with friends and family. We enjoy playing games together (as long as I win 90% of the time) and are always on the lookout for a new, fun games. Since these games easily group into different categories, I'll be sharing them in chucks. This week – card games! We play a lot of different card games, but these ones get the most action. Also, we're not just talking about games to play with a regular pack of cards. These are games that require a special deck.
Hopefully, some of these will inspire you to have a game night with your friends and family, and maybe try out a new game!
Skip Bo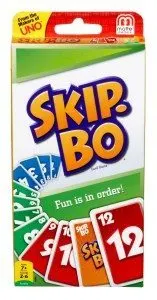 We love Skip Bo because it's fun with just two people as well as with up to six. And you can make the games shorter or longer by varying the number of cards in your pile that you have to get rid of. We've played this over and over again for years and we never get sick of it!
Monopoly Deal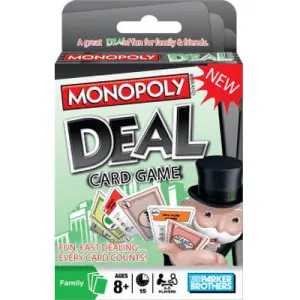 Monopoly Deal is one of those quirky "board game turned into a card game" games. We've tried lots of these kinds of card games because they're usually inexpensive. Monopoly Deal is the only one we've kept playing. We didn't have much fun with the card game versions of Scrabble or Sorry. And you know how a game of regular Monopoly takes roughly five years? This one is quick, for people like me with short attention spans, and exciting (especially when you're stealing property from your opponent).
Fluxx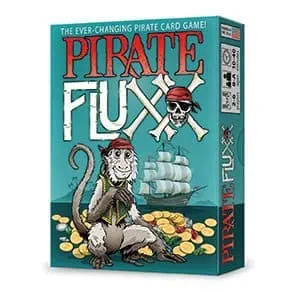 Fluxx is one of those games that is different every time you play! The cards that you play actually change the rules of the game and change how you can win. Don't worry, it's not confusing or hard to keep track of. It's extra exciting because you might feel like you don't have any good cards and are losing, and then someone changes the rules and you've won the game, just like that. There are different versions of Fluxx that keep things interesting. We have this pirate version (one card requires that you talk like a pirate), but there are multiple other versions including Star Fluxx, Zombie Fluxx, and Holiday Fluxx.
Rook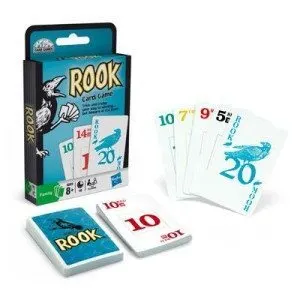 Rook is a great card game that requires strategy and critical thinking. Everyone is trying to take the most tricks to get the points they bid that they would get. We play this all of the time with family and it's always a blast! The box says you can play this with as few as two players, but we've found that it's best with at least three people.
These are our favorites that we find ourselves grabbing for first.
⇒Have you played any of these? What are your favorite card games? We're always looking for something new and I'd love some suggestions!
If you find this page helpful, please pin or share it :)