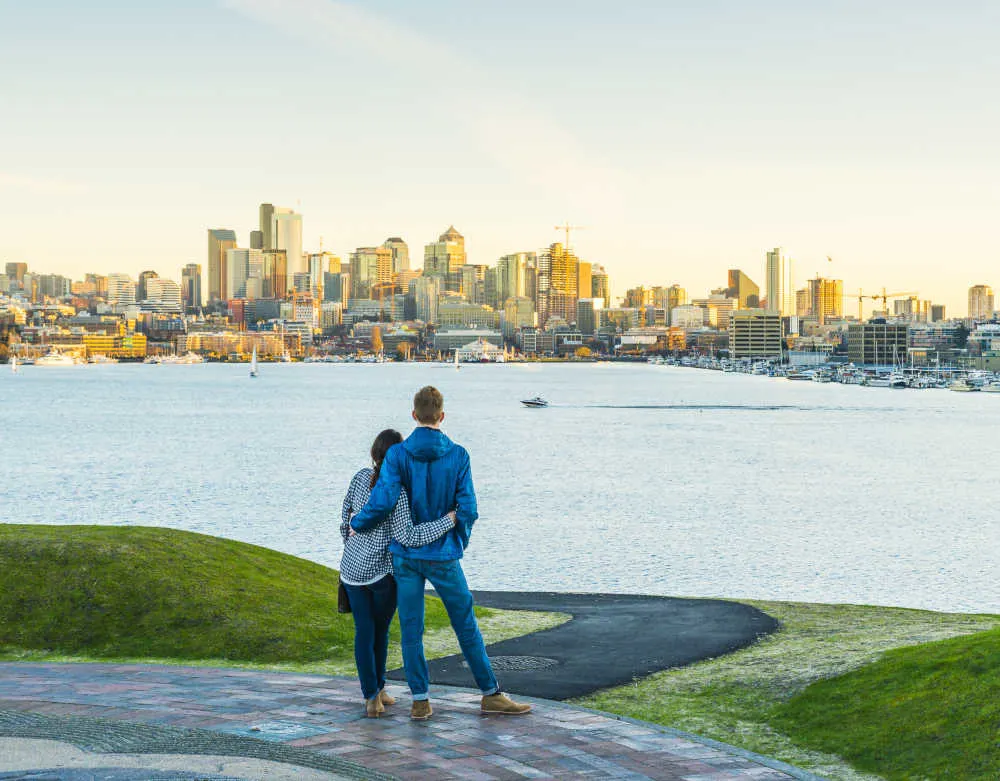 The sun is finally here and love is in the air! We may be known for our coffee and the Space Needle, but Seattle is actually one of the best places to date. From delicious cafes to live music and wine tastings, the PNW offers a variety of experiences for couples in the summer.
We have both lived in Seattle for over 13 years (before the Amazon boom!) and will present here only the best & hottest dating spots in town in 2023 – based on our personal experiences and the rave online reviews that we have analyzed. Not only have we experienced most of these places but they also get top ratings (at least 4.5 stars) on sites like Yelp, Trip Advisor or Google Reviews, making them almost guaranteed hits for your next date. Let's get started!
Best dating ideas for Seattle
Picnic with a view at Gasworks Park

Over 11,000 reviews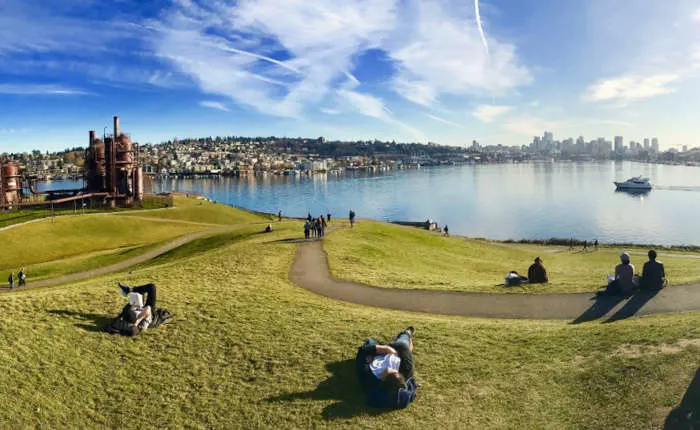 Now that it's getting warm and the clouds are finally going away, it's time to head out to Gasworks for a picnic with a beautiful view. Once you are done catching some rays, you can head out and walk to Fremont Brewing (just a few minutes away) or visit downtown Fremont.
Gasworks Park is one of my favorite places to hangout on a warm day, but prepare for a parking challenge.
Neighborhood: Fremont
Price: Free!
Help your date discover their favorite cocktail at Sol Liquor (cocktail flights)

733 reviews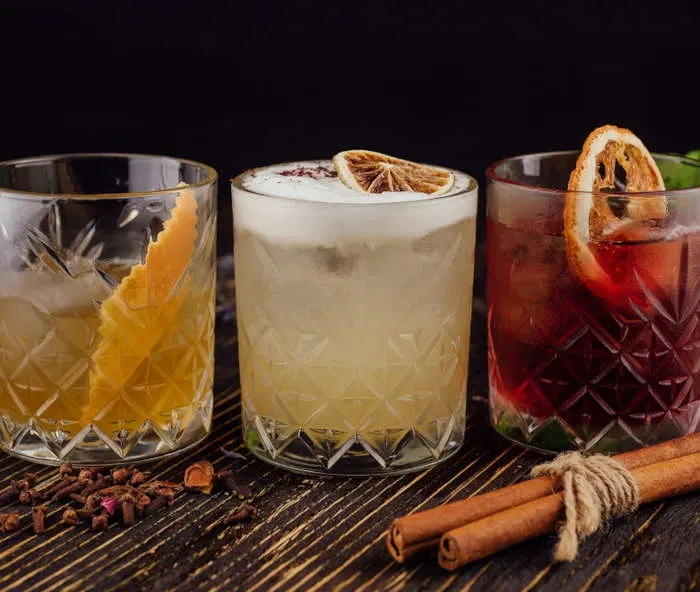 Why not share cocktails with your special someone? Sol Liquor (Formerly known as 'Sun Liquor Lounge') offers flights of three 2oz cocktails to help you (and your date) discover a new favorite cocktail. If you're a fan of beautiful + delicious drinks, this could be the right pick for you.
Location: Capitol Hill
Sol Liquor
Share a bottle of wine & a charcuterie plate at "Le Caviste"

669 reviews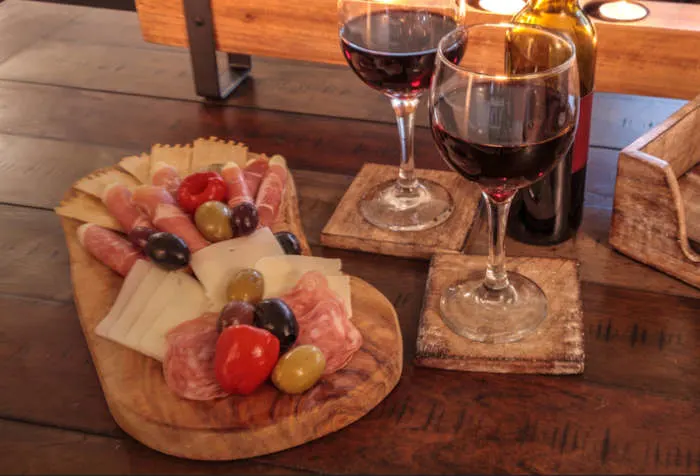 This French bistrot downtown offers a great selection of charcuterie and cheese plates with wine. 'Time Out' names Le Caviste "one of the best wine bars in America" and Eater Seattle gives Le Caviste the number one spot on their list of Seattle bars with very the best food. Could this be your new favorite date spot?
Location: Downtown
Price: $18-$35
Le Caviste – Bistrot à Vins
Walk along Alki Beach (with a drink on a patio)

1348 reviews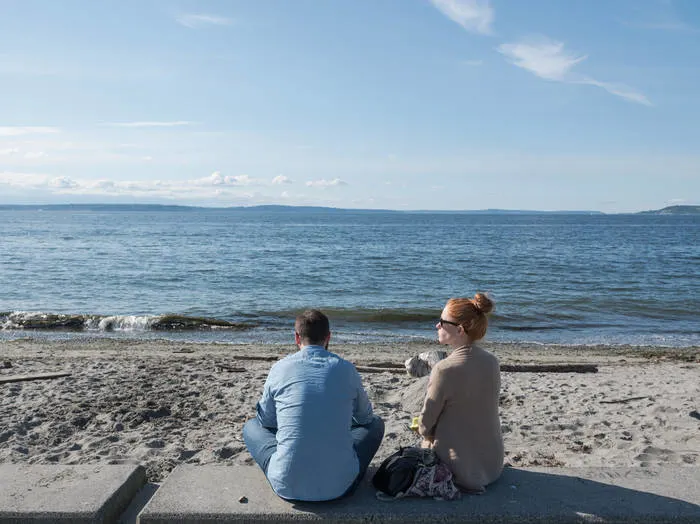 Walk/bike along the shore and stop by the sand beach for beautiful views of the Olympic Mountains. This area gets VERY active in summer afternoons so make sure you head there early if you want an easy parking spot. You can also stop by Blue Moon Burger to enjoy a beer on the patio with your date or go to one of the many restaurants and coffee shops near the Beach. I personally give Alki Beach a 5-star, but the average across more than 1,000 reviews is 4.5 :).
Location: West Seattle
Price: Free!
Water taxi and lakeshore walk on Alki trail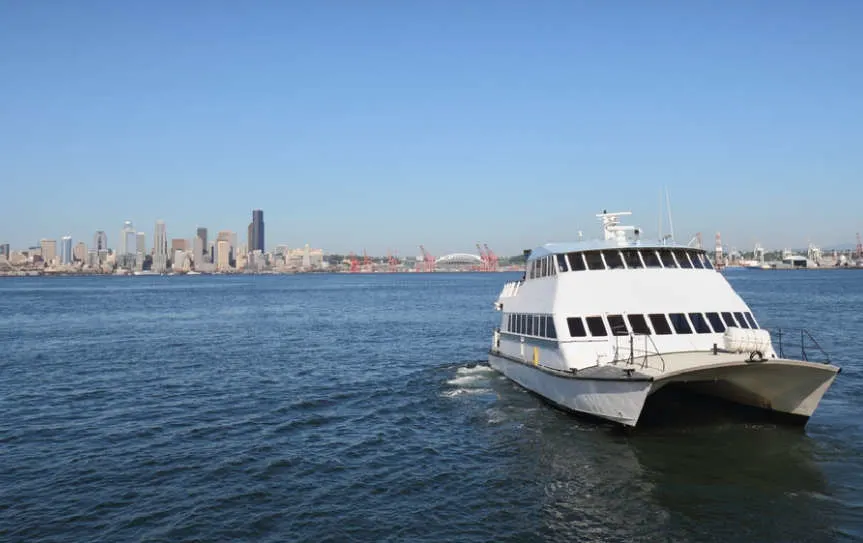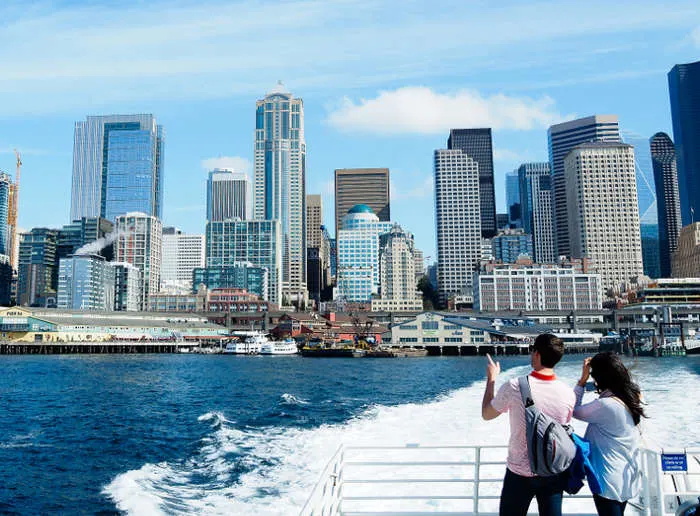 Consider taking the water taxi from Seattle to West Seattle for just $10 per person round trip – you will get the amazing city views from the boat without paying for the expensive cruise tours.
Once you arrive in West Seattle, you can bike/run/walk along the chore to get more views of the city. You can also stop at Marination Makai, a Hawaiian restaurant located just by the dock. Walk along the Alki trail – very popular with hikers, joggers and bikers, for a quick stroll along the shoreline.
Location: Downtown (pier 50)
Price: $10 round trip
Seattle Water Taxi (West Seattle route)
Enjoy coffee and pastries at Sugar Bakery & Coffeehouse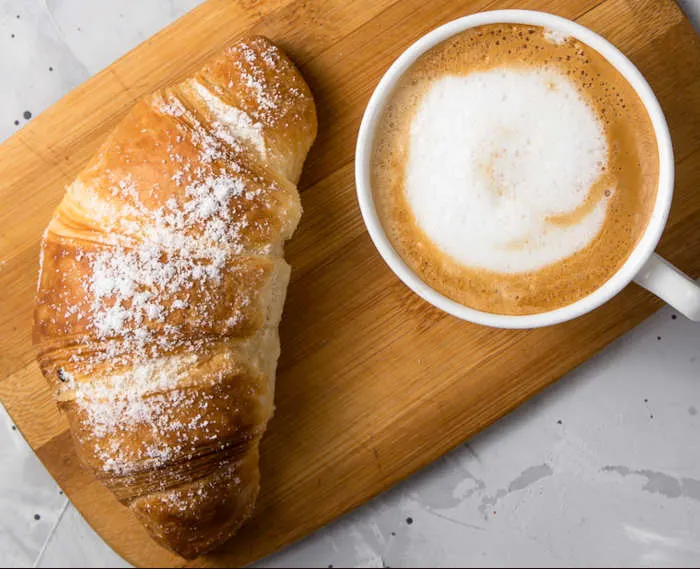 One of the top-rated coffee shops on Yelp in Seattle also offers delicious pastries and a nice quiet environment for a perfect casual date. This is the perfect place to get to know someone without the hustle and bustle of the city.
Hint: You need to try the salted caramel croissant. We promise you won't be disappointed!
Location: South Lake Union
Price: $8 to $10 for coffee and pastry
Sugar Bakery and Coffee House
Share a delicious "boat" (flatter bread bowl) at Skalka Seattle

1,245 reviews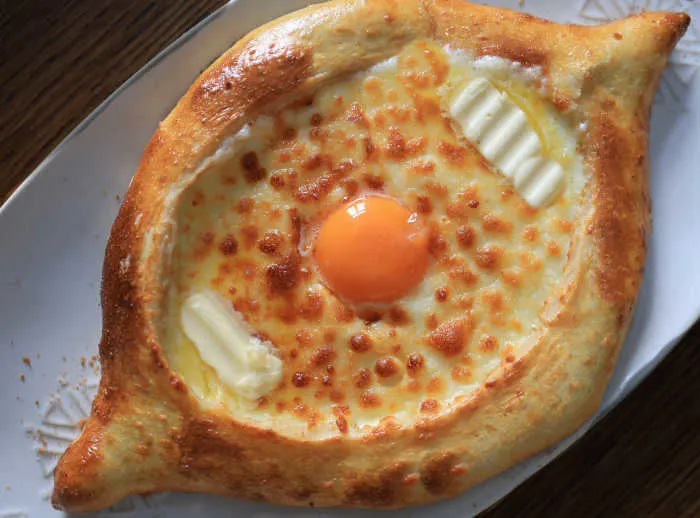 Try the "Khachapuri" (bread boats) that are made from scratch in the restaurant: it's hand-stretched, hand-filled, and baked-to-order (average prep time is about 15 minutes). We promise you won't regret ordering. Plus, how can you go wrong with bread and cheese?!
Location: 77 Spring St, Seattle, WA 98104
Neighborhood: Downtown
Price: $16 to $20
Walk through the Washington Park Arboretum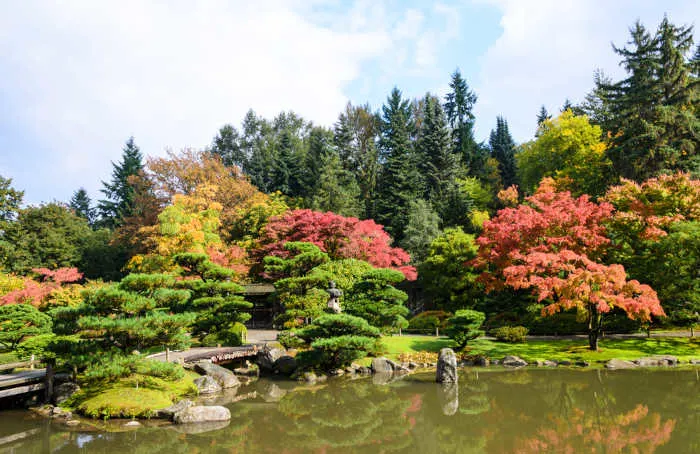 My son is part of the Seattle Arboretum "Forest Preschool" so I get to go there a lot. You can go on an hour-long walk through the arboretum (free access) and still have much to discover. The Japanese Garden (pictured above) adds a nice touch although admission is extra ($10 per adult). Forest lovers will rate the arboretum a 5-star and everyone will enjoy and appreciate a nice walk through the arboretum.
Neighborhood: Downtown
Price: Free!
Elegant dining – with a view – at the Pink Door

11,232 reviews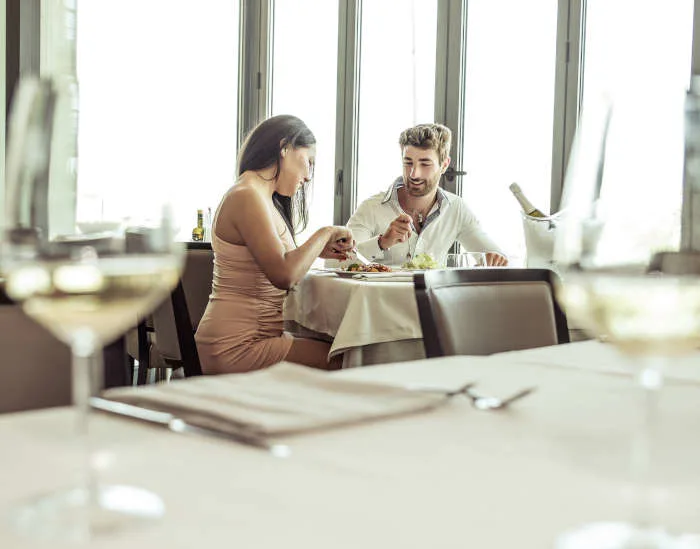 The Pink Door is a renowned Seattle Italian-American restaurant that provides a great dating place thanks to its delicious cuisine, lively atmosphere, and entertainment offerings.
Popular menu items include lasagna, gnocchi, spaghetti, and seafood risotto. The interior is adorned with colorful artwork and mismatched furniture, creating a unique and whimsical atmosphere. The restaurant also has an outdoor patio area where guests can dine while enjoying the surrounding views – a perfect option for this time of year.
One of the distinctive aspects of The Pink Door is its live entertainment offerings. Throughout the week, the restaurant hosts a variety of performances, including trapeze artists and tarot readings. This restaurant is a popular option, so be sure to make a reservation!
Location: Pike Place Market
Price:
ThePinkDoor
Hikes just 30-45 minutes away from Seattle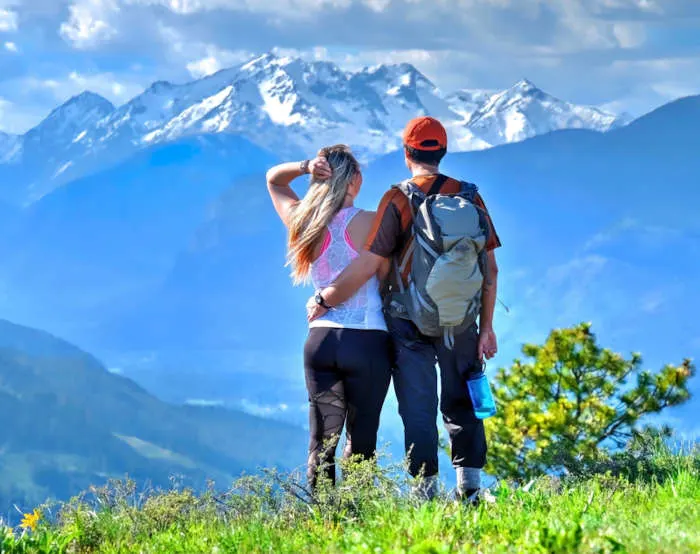 As a friend of mine once said when admiring a view on a hike "This is beautiful – why would anyone not want to be here?". Seattle is surrounded by stunning natural landscapes, including mountains, forests, lakes, and waterfalls, so take advantage of the outdoors and take your date on a stunning hike. Popular hiking destinations near Seattle include:
About 30 minutes away: Mount Si, Rattlesnake Ledge, and many more.
About 2-3 hours away: Mount Rainier National Park, Olympic National Park, North Cascades National Park.
Learn from my mistakes and make sure you have the right pass if you're going to a trail/park that requires one!
Enjoy ice cream and an SLU cruise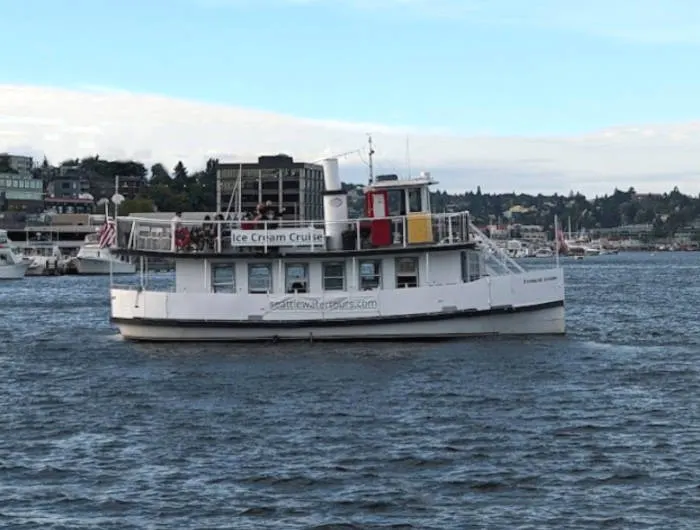 The Seattle ice cream cruise is a good idea if you're looking for an inexpensive but fun date. Admission is only $18 (plus your ice cream) and you get a beautiful 45-minute trip around Seattle's Lake Union. The boat is not the most glamorous, but you get to eat ice cream & enjoy beautiful views while on the water.
Neighborhood: South Lake Union (SLU)
Price: $18 for the cruise
Seattle Water Tours (ice cream cruise)
Enjoy a Luxurious Dinner Cruise
If the inexpensive ice cream cruise is a little too low-key for you, consider this luxurious dinner cruise. It's a lot pricier, but you will get an unforgettable dining experience aboard a beautiful yacht, complete with excellent meal options and stunning views of Seattle's city skyline.

Neighborhood: Downtown
Price: $115
Waterways cruises
Laugh it off with CSz Comedy Group in Fremont

305 reviews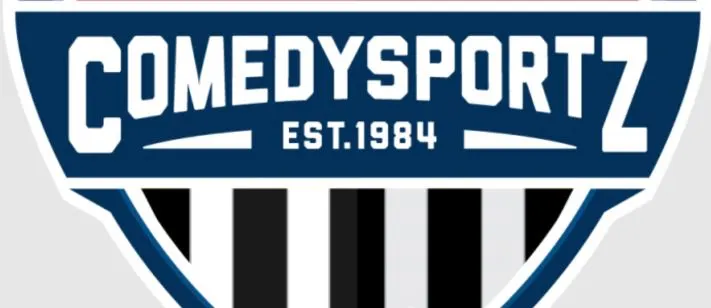 Why not start off your night with a laugh? One of the top comedy venues in Seattle is tucked into the heart of downtown Fremont: CSz Entertainment hosts several comedy shows including the popular "ComedySportz: Comedy for Everyone". It's recommended that you buy tickets ahead of time, but there's also the option to purchase them at the door.
Location: Fremont
Price: $20
CSz Seattle Shows
Browne Vineyards Tasting Room

Washington State is known for producing excellent wines and is the second-largest producer of premium wine in the country after California. This tasting room makes for an excellent dating spot, not just because of the beautifully designed interior, but also because it's located between some of the city's best dining, art, and music venues downtown. It is still fairly small and reservations are encouraged, so get ready for a sophisticated and unforgettable experience.
Location: 413 1st Ave S, Seattle, WA 98104 (Downtown)
Browne Vineyards Tasting Room
Concerts at Marymoor Park (June 4 – Aug 16, 2023)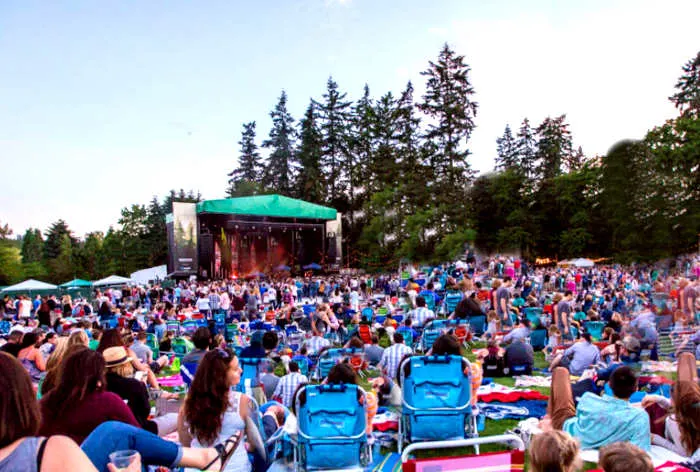 Grab your favorite picnic blanket and some snacks to enjoy a live show outside this summer. Marymoor Live presents a wide variety of music in a green setting. Bring $10 cash for parking at Marymoor Park, 6046 West Lake Sammamish Pkwy NE in Redmond.
Location: Redmond
Price: From $40 plus $10 for parking
Marymoor shows
Enjoy a casual crumpet breakfast near Pike Place

2,556 reviews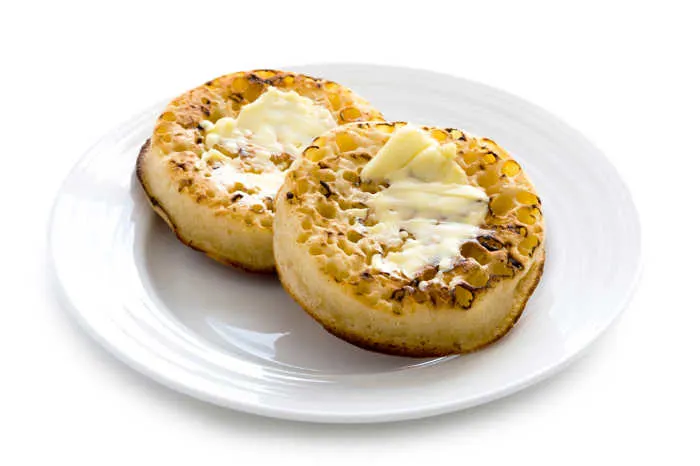 I tried the Crumpet Shop several times when I lived downtown and let me tell you… It did not disappoint! The Crumpet Shop is a popular bakery and cafe in the Pike Place market that is well-known for its freshly baked crumpets, which are served with a variety of sweet and savory toppings. It's very casual and can get a little busy during peak hours, but you can't really get it wrong with the Crumpet Shop: simple, delicious, unique, and cheap! A good experience for a short and casual date.
Location: downtown by the pike place market
Price: around $6 to $10
The Crumpet Shop
Experience the "Signature Food and Culture Tour" of Pike Place Market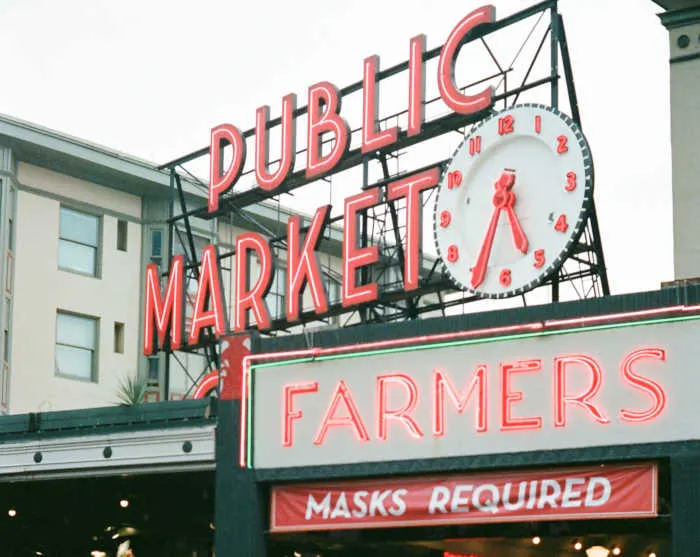 Pike Place market can feel a bit too "touristy" at times for locals, but it has a few gems to experience. The "Signature Food and Culture Tour" is rated a perfect 5-star with hundreds of reviews on Yelp or TripAdvisor. During the tour, visitors are led through the market's labyrinthine alleys and corridors by a knowledgeable guide who shares stories about the market's past and present. Along the way, participants are treated to a variety of food and drink tastings from local vendors, including freshly made seafood, artisanal cheese, locally roasted coffee, and handcrafted chocolates.
Even as a Seattle local, this tour amazed me!
Location: Pike Place Market
Price: $55
Savor Seattle tours
West Seattle Bowls: Bowl with food and drinks that are actually good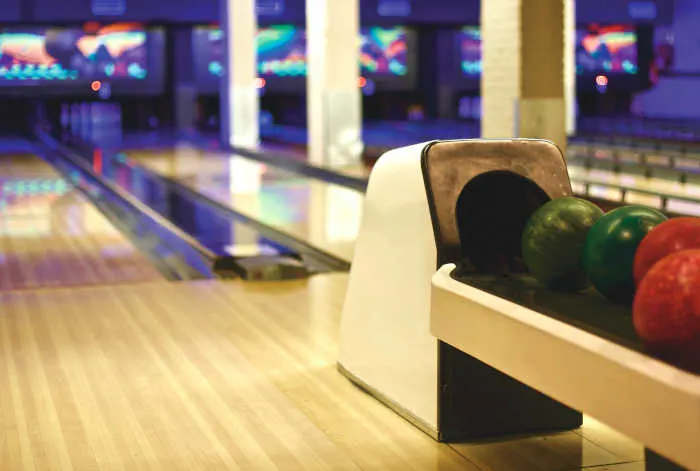 Try this bowling place in West Seattle for affordable bowling + good food and drinks. West Seattle Bowl has been a community staple since it first opened in 1948 and it's the perfect place for a casual date. The place is friendly for both experienced and newbie bowlers, so don't be afraid to show off your skills or hone your bowling craft.
This is one of my favorite places for a chill date on a Friday night, especially because of their arcade room.
Location: West Seattle
Price: $25-$36 per lane per hour
West Seattle Bowling
Climb a rock wall

Looking to add some adventure to your dating life? Seattle is a great place for indoor rock climbing, with several gyms offering a range of climbing walls and routes for climbers of all skill levels. I've tried this with my partner and it was a lot of fun. Some of the most popular locations in Seattle include Seattle Bouldering Project and Stone Gardens.
If you're headed to an indoor rock climbing gym, make sure that you either have the necessary supplies or that you're able to rent them. You'll need the right kind of shoes and special chalk is always recommended.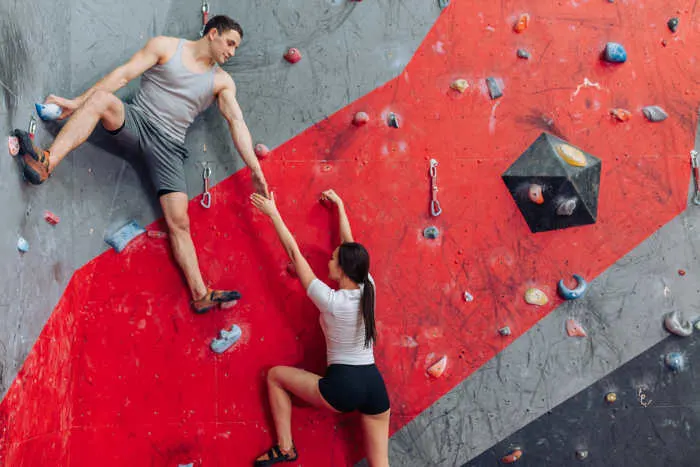 Location: Several Locations
Price: $20
Best Seattle Rock Climbing places
Visit a Seattle farmers market
Seattle has amazing farmers markets, often located in nice walkable neighborhoods. I've tried the farmers markets in Capitol Hill and Ballard, but you can find them all across Seattle. You can find the list here. It's a great opportunity to find new interesting food, walk around a new neighborhood, and grab some coffee from one of the local shops.
I may be slightly partial toward the Capitol Hill farmers market and its selection, but you can't go wrong with any of the others.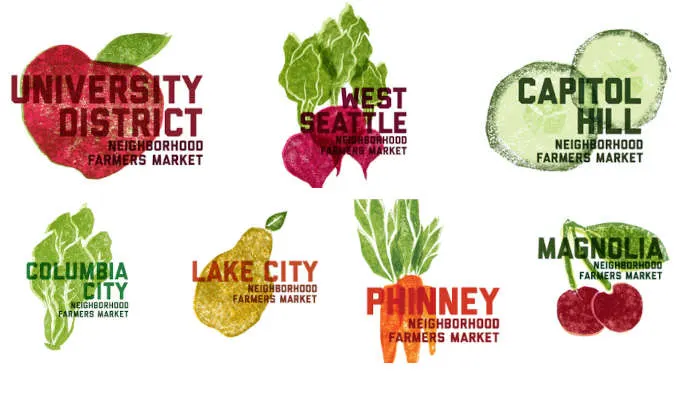 Locations: All across Seattle. View the full list at SeattleFarmersMarkets.org
Price: free!
Arthur Murray dance classes for couples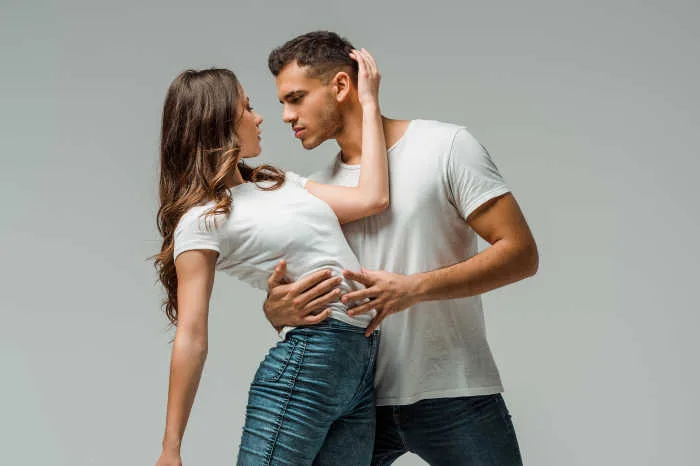 Arthur Murray is a dance studio franchise that offers a variety of dance classes for couples, including ballroom, Latin, swing, salsa, and more. These classes are designed to teach couples of all skill levels (including beginners) how to dance together in a fun environment. Dance classes can be a unique and fun way to get to know your date, so get ready to hit the dance floor!
Locations: Seattle, Bellevue, North Seattle
Price: $89
Arthur Murray dance classes for couples
Concerts at the St Michelle Winery in Woodinville (June – Sept 2023)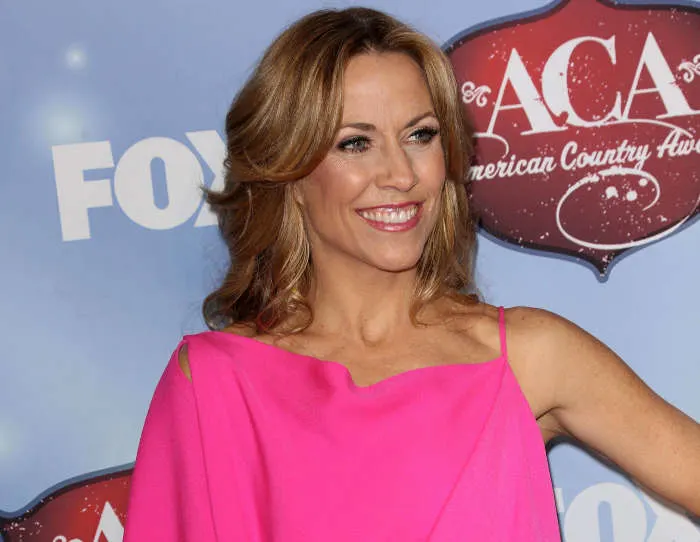 The St. Michelle Winery is a popular outdoor music venue located in Woodinville that hosts a variety of live concerts throughout the summer. Concerts this summer season include Sheryl Crow, Elvis Costello and Ringo Starr. Most concerts at the St. Michelle Winery are held on the winery's picturesque lawn area. Concert-goers can bring a picnic and enjoy the music while sipping on wine from the winery's extensive collection – making this one of the best venues for dates!
Location: Woodinville, WA
Price: from $50 to $80
Summer Concert Calendar
Breakfast at The Fat Hen: the best breakfast in Seattle?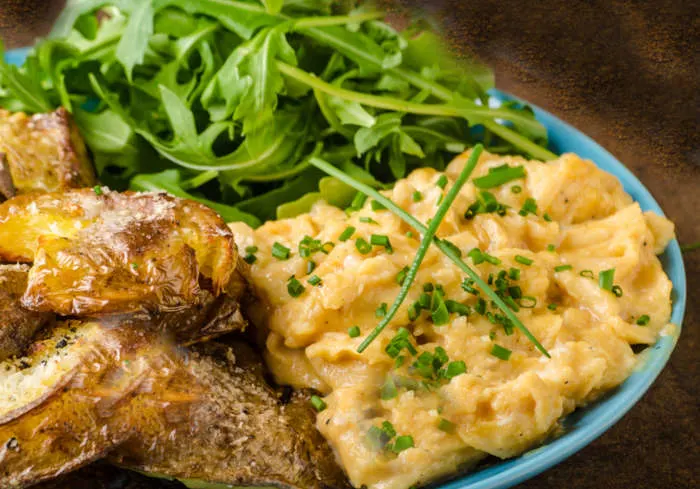 This breakfast place tops most other breakfast places in Seattle. Enjoy the delicious and authentic Italian-inspired cuisine, with a menu that features items like house-made pastries, savory frittatas, and breakfast sandwiches. The cafe has a charming and cozy atmosphere, with rustic decor and a small dining room that adds to its intimate feel. The outdoor patio is also a popular spot on sunny days, so take advantage of the warm weather and grab a delicious bite with your special person.
Location: Ballard
Price: $12-$22
The Fat Hen Seattle
Get your biscuit fix at Morsel

1,170 reviews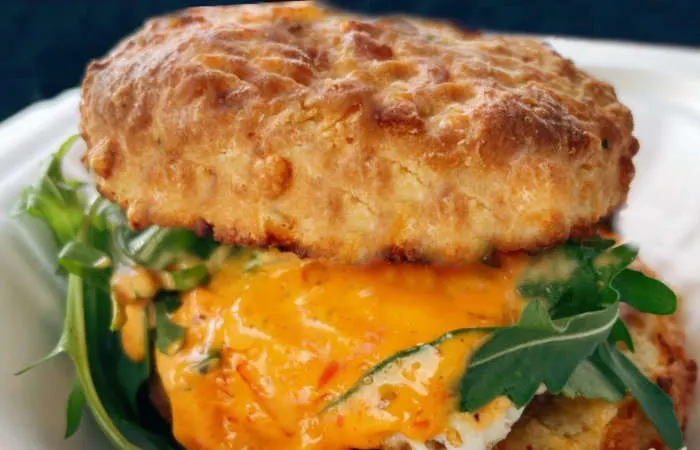 Morsel's biscuits are some of the best I have ever had. Morsel specializes in sweet and savory biscuits, made from scratch daily. The biscuits are served with a variety of toppings, such as fried chicken, sausage gravy, jam, and honey butter, to name a few. Prices are also relatively affordable at about $10 or less for a meal. Stopping by Morsel before checking out another item on this list is a great way to start the day (and date!).
Location: University District
Price: $8-15
MorselSeattle.com
Try a flight of beers at Fremont Brewing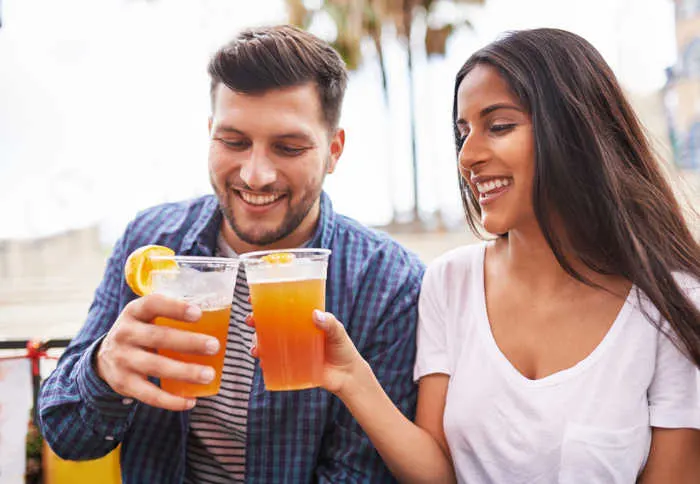 I've been to Fremont Brewing several times and understand why it's such a popular spot. In addition to the great beers you can drink in their beer garden, you also get the proximity to Fremont downtown and Gasworks Park (and the Troll statue if you haven't seen it yet). It's a great place to walk around in the summer. I also have a weak spot for outdoor beer gardens!
Location: Fremont
Price: $6-$10
View a SAM exhibit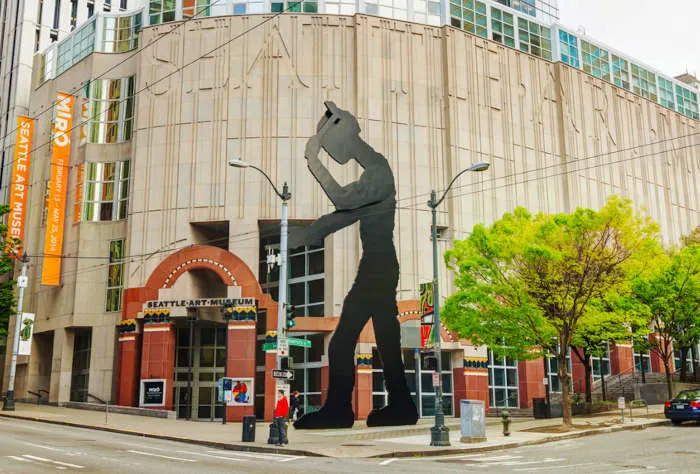 Coming up at SAM this spring and summer 2023: contemporary Chinese artists, Supernatural demons in Japanese art, body language art, 19th-century French painting, and much more. Take your pick. View upcoming exhibits, events, and programs on the SAM website through the link below.
Grabbing a cup of coffee at a local coffeeshop and touring the SAM is one of my favorite Sunday morning dates…
Location: Downtown
Price: $29.99
SAM Exhibits
Learn how to cook a Spanish Paella (or other dishes!)

73 reviews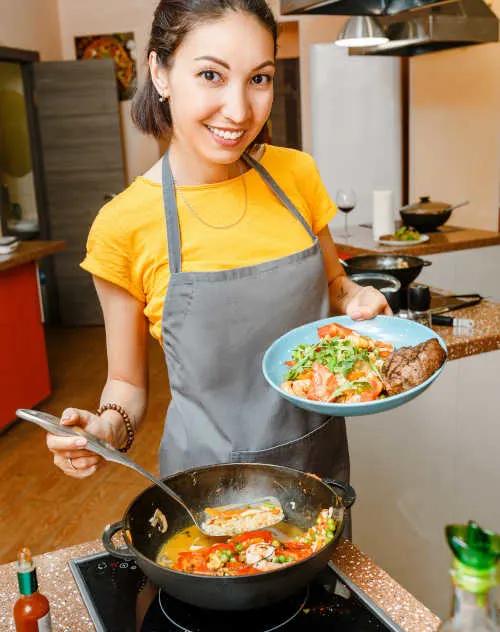 Whisk offers expensive but excellent cooking classes for couples. Cooking classes for couples are a fun and interactive way to learn new culinary skills, bond with your partner, and create delicious meals together. These classes typically provide hands-on instruction, where you and your partner can work together to prepare a meal under the guidance of a professional chef.
Location: Bellevue
Price: $130
Whisk Cooks
Paint and Sip (BYOB)

43 reviews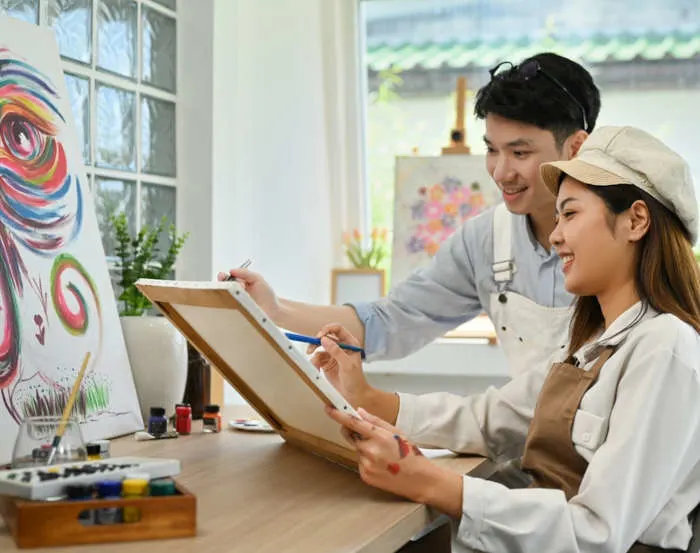 Painting might be mostly a personal hobby, but add a little wine and it becomes a nice couple's activity! Every 2nd Friday of the month, Creative Hands Studio offers "Paint & Sip" classes: you can paint with your date and take home your masterpiece. This is a great option if you want to have something tangible to commemorate your date.
Price: $45
Location: Bothell, WA
CreativeHandStudio
Play a board game with a drink at Raygun Lounge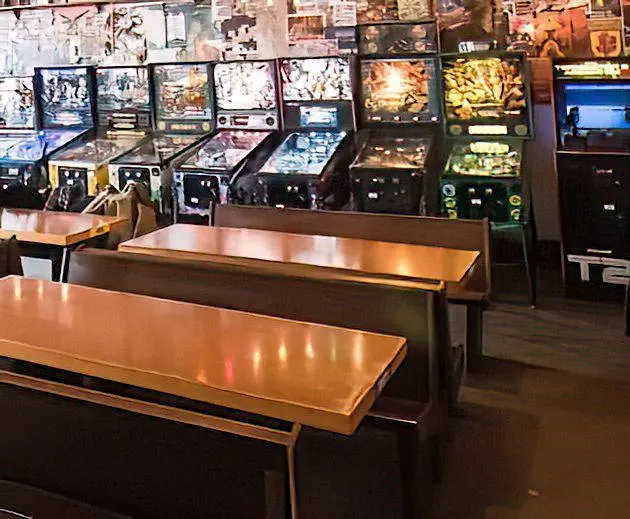 If you and your date are into board games (or arcade games), and enjoy a casual low-key dating experience, you will like the Raygun Lounge on Pine Street in Cap Hill. You get free access to their board games simply by purchasing a drink or food item. If you've been looking for classic arcade games, then this could be the perfect spot for your next date. It's especially great for competitive couples!
Location: Capitol Hill
Price: $5 to $15
Raygun Lounge
Watch a show at the 5th Avenue Theater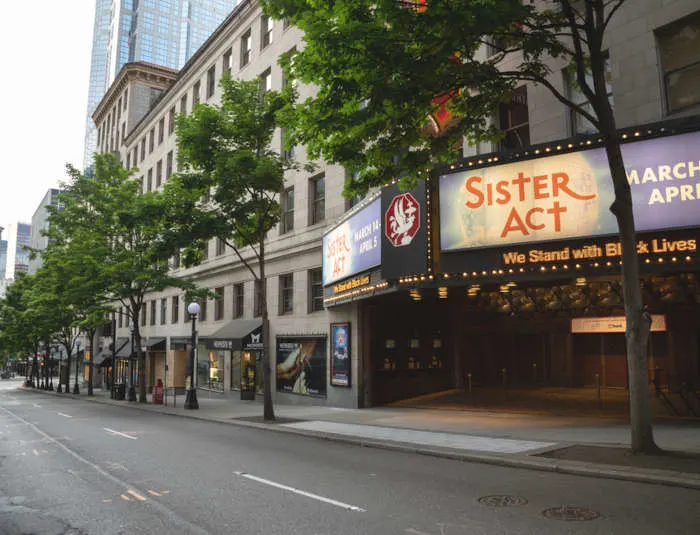 Pick out a fancy outfit and get ready for an amazing night, because you can't really go wrong with an event at the 5th Avenue Theater. The 5th Avenue Theatre is a historic theater downtown, renowned for its exceptional stage productions. I've attended classics such as "Les Misérables" (which is back in Seattle for May/June). Getting tickets might not be easy on your wallet, but will help make your date an evening to remember!
This theater is located in a bustling part of Seattle, so plan ahead and be prepared to pay for parking. (Which I think is always a good rule of thumb in Seattle.)
Location: Downtown
Prices: $60 to $150 depending on the show
Upcoming Shows
Walk through Madrona Park & along Lake Washington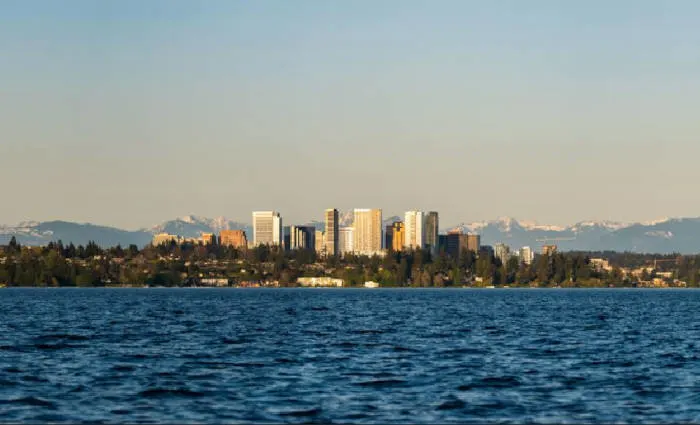 I recommend you start your walk at Madrona Park to enjoy a nice view of Bellevue (which literally means "nice view" in French) before heading out to Leschi Park and then Frink Park. Stop on the way at Starbucks or one of the nice restaurants along the lake for an added special touch. If you feel like it, you can continue your walk along the shoreline and take in the stunning sights.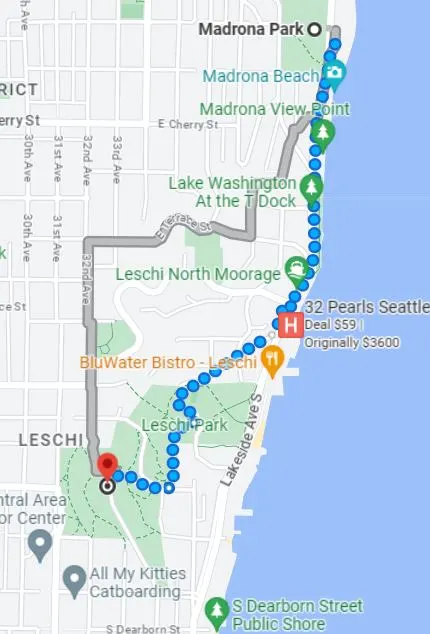 Location: Central District/Madrona
Price: Free!
Walk around Seward Park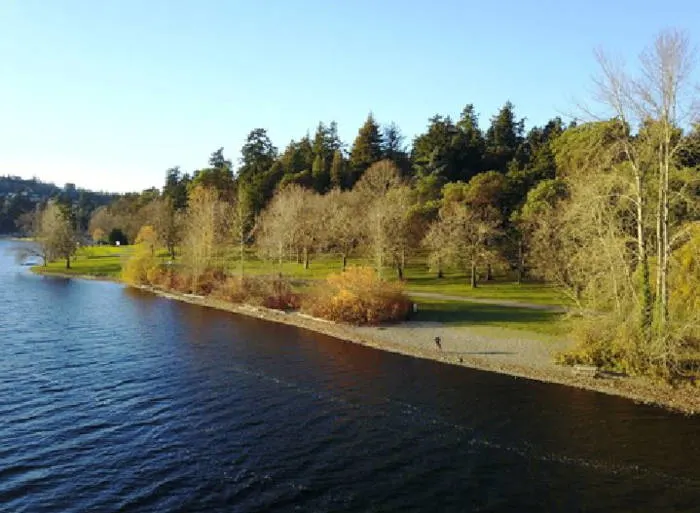 I love Seward Park in the summer: you get to enjoy a very nice walk along a beautiful forest with nice views of Lake Washington. You will likely see many boats, bikers and joggers along the way. The walk around the park takes about 20-30 minutes, but you can also try many different hiking trails if you want to stay there longer – and even continue your walk outside of Seward Park on the shoreline of Lake Washington Boulevard. If the sun is shining, consider bringing a picnic and spending the afternoon outside.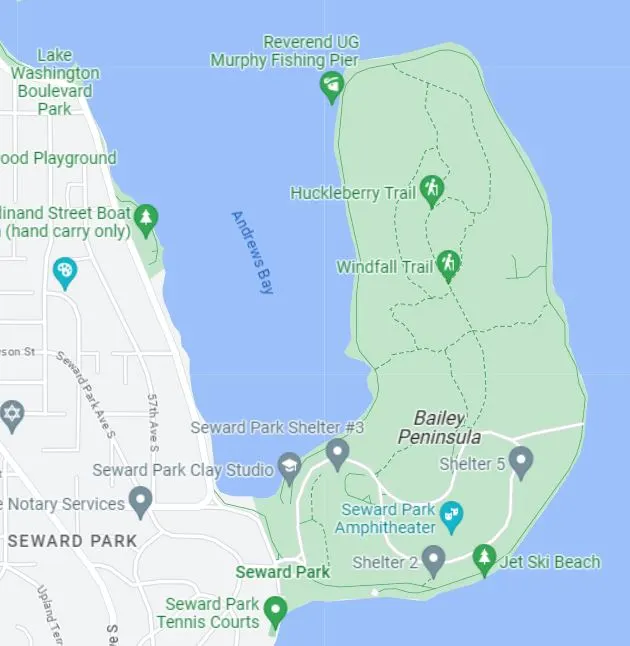 Location: Seward Park
Price: Free!
Wine tasting at "The Tasting Room"
442 ratings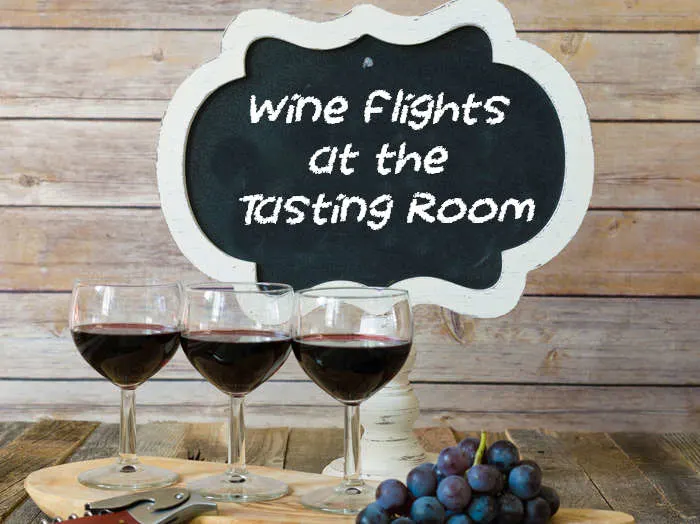 While not quite as popular as "Le Caviste" and "Browne Tasting Room" also featured on this list, "The Tasting Room" still offers a great dating experience for wine lovers. Tasting flights (selections of four one-ounce pours) are available for $18. I not only love the atmosphere at The Tasting Room, but their selection is unforgettable.
Location: Downtown
Price: $18 for a flight
A rustic atmosphere and a signature whiskey cocktail at 'Radiator Whiskey'

2,522 reviews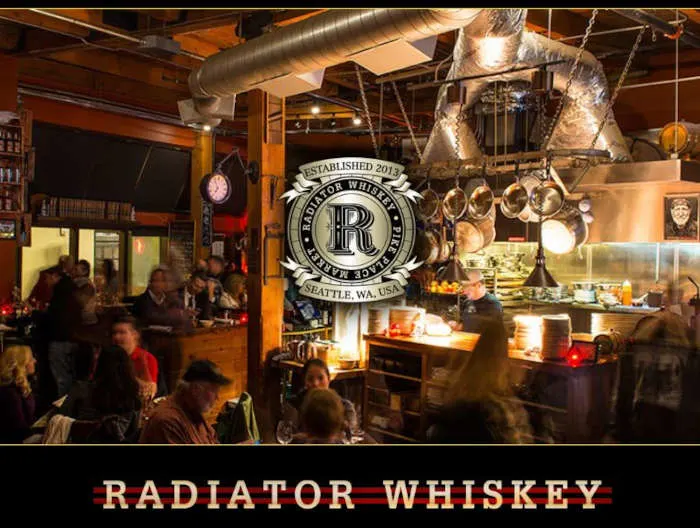 The ambiance at Radiator Whiskey Bar is warm and rustic. The interior features reclaimed wood, exposed brick walls, and dim lighting, creating a cozy and inviting atmosphere for your date. Radiator Whiskey Bar has an extensive selection of over 100 different types of whiskey from around the world. This includes rare and unique labels, as well as local craft distilleries.
Radiator Whiskey Bar is not just a place for whiskey enthusiasts; it also offers a delectable menu of comfort food. The bar takes pride in its smoked and slow-cooked meats, such as pork belly, beef brisket, and pulled pork.
Location: Downtown near the Pike Place Market
Price: Signature cocktails around $15, entrées $22 to $35
RadiatorWhiskey
Hiking at Discovery Park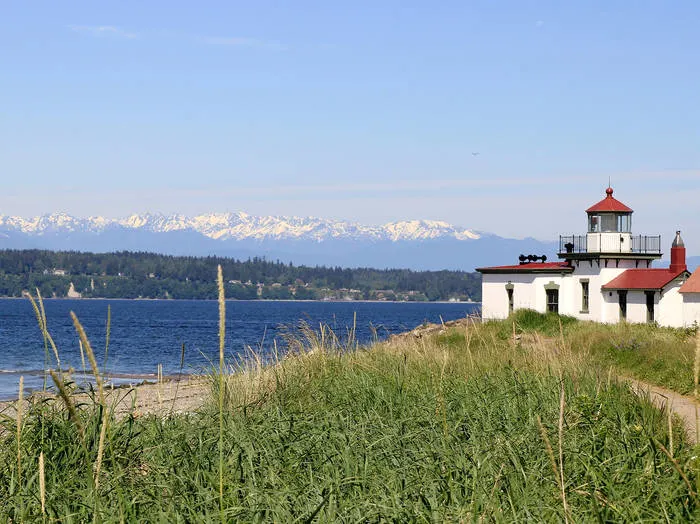 Discovery Park on the west side of Seattle is a huge urban area that offers several hiking trails. The Loop Trail is approximately 2.8 miles long and takes you through a forest and open meadows, offering very nice views of the Puget Sound. Along the way, you can also explore the West Point Lighthouse and the sea cliffs.
This date idea is a great option if you're ready to explore – make sure to wear comfortable shoes!
Location: West of Seattle/Queen Anne
Price: free!
Discovery Park on CityBop
Walk through Volunteer Park & enjoy the view from the water tower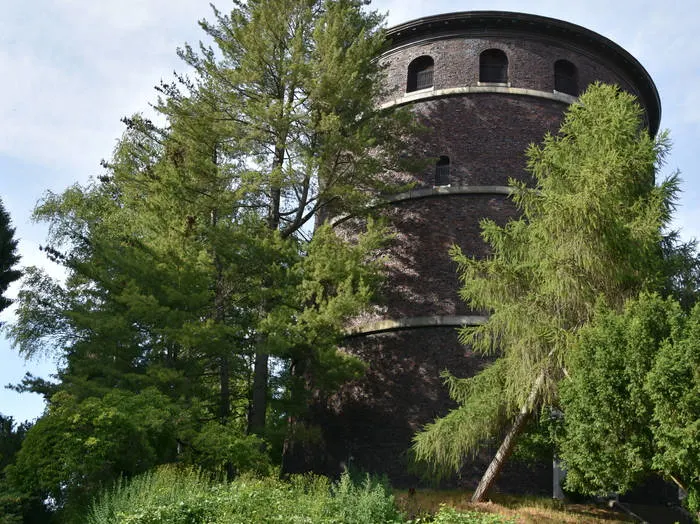 Volunteer Park is the perfect option if you're wanting to get outside and enjoy the gorgeous summer weather. It's also a great pick if you're wanting to get out of the city and enjoy some peace and quiet with your date.
Location: Capitol Hill
Price: Free!
Volunteer Park on TripAdvisor
Tacos! (At Tacos Chuckis)

Over 2,000 reviews.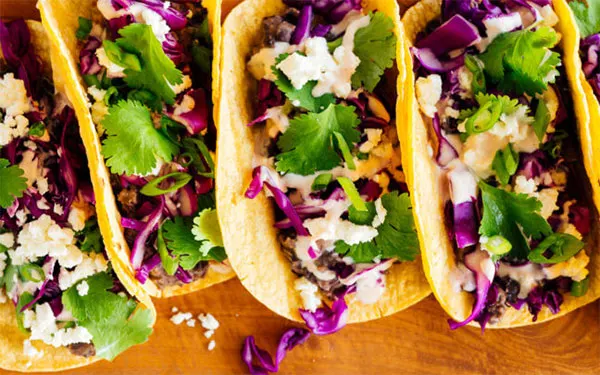 Tacos Chukis is a popular taco chain in Seattle known for its Mexican street-style tacos. The atmosphere of the restaurant is very casual, with vibrant and colorful decor. If you both enjoy Mexican food and a casual and inexpensive dining experience, then "Tacos Chukis" is a great choice.
Locations: Central District, Cap Hill, and SLU
Prices: $9 to $15
Carnitas at Michoacan

1240 reviews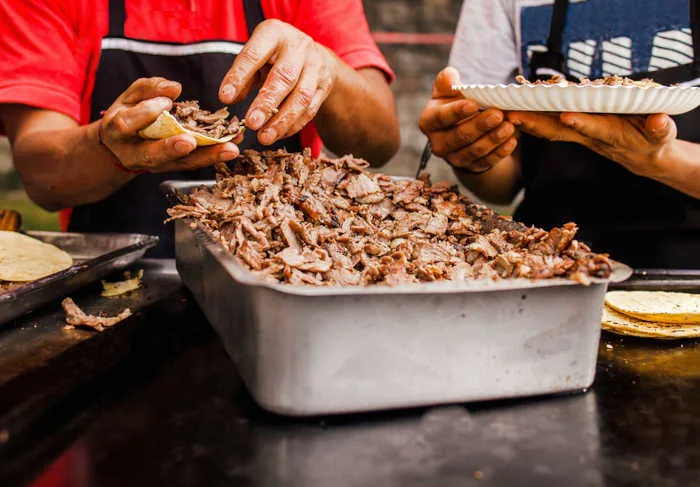 If you like a simple, but delicious Mexican-style dating experience, try the top-rated Carnitas Michoacan! Their specialty is flavorful, tender, and juicy carnitas. The pork is typically seasoned with spices such as garlic, cumin, oregano, and citrus juices, which infuse the meat with delicious flavors.
Location: Beacon Hill
Price: $16 to $20
Carnitas 206
JetCity Improv: celebrate 30 years of comedy

315 reviews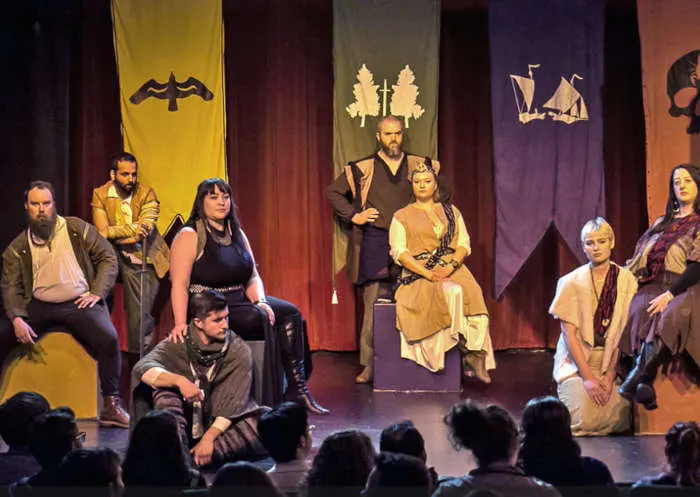 Jet City Improv is a renowned improvisational theater located in the University District. It is known for its unique approach to improv comedy and has gained a special place in the Seattle arts and entertainment scene – making it a highly rated (4.5) comedy destination and a great place for your date night.
When I'm looking for a unique date, Jet City Improv is at the top of my list.
Location: University District
Price: $12-$20
Jetcityimprov.org
Seattle's Underground Donut Tour

279 reviews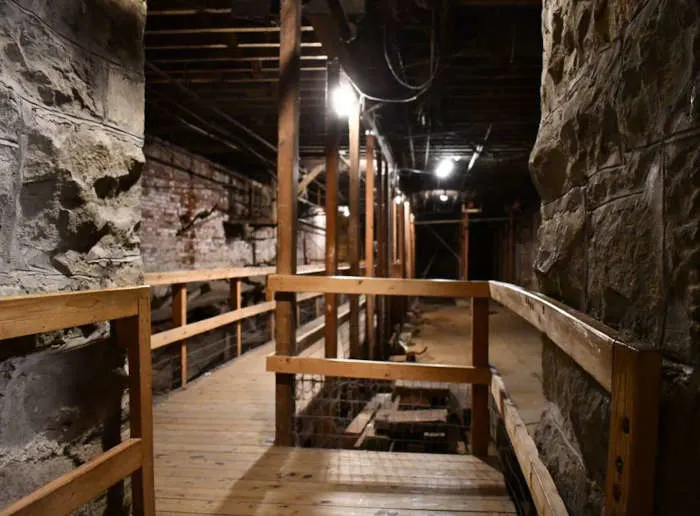 Seattle's Only Underground Donut Tour (yes, that's reallly its name) is a unique and delicious tour that takes participants on a journey through the city's underground tunnels while sampling some of the best local donuts (because why not?!). Participants get to explore the subterranean passages beneath the city's streets, learn about Seattle's history, and stop at various donut shops along the way to taste their delectable creations.
Location: Downtown
Cost: $55
Seattle's Only Underground Donut Tour
Hit the beach at Golden Garden Park

1,220 reviews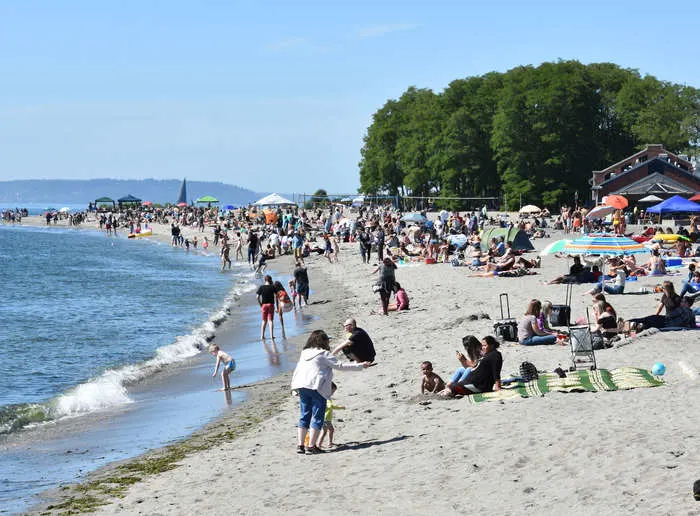 Golden Gardens Park is a popular park located in Ballard. The park is 87 acres and offers various recreational activities, including a sandy beach along the Puget Sound. Make sure you head out there early as it can get crowded on sunny afternoons.
Location: Ballard
Price: Free!
Walk/bike around Green Lake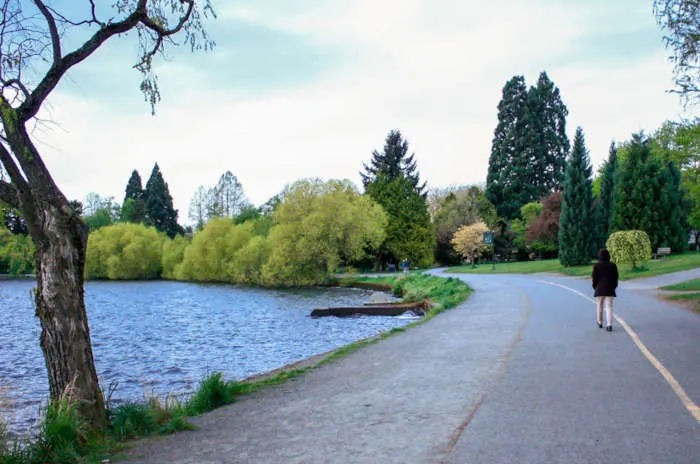 The last time I went to Green Lake, I ended up renting a paddle boat for an hour. However, most people go to Green Lake Park to use the trail that goes all around the lake. The trail offers a very scenic and enjoyable experience. The path is lined with lush green trees, vibrant flowers, and picturesque scenery. It's great for walking, jogging, or biking (or paddle boating!). Green Lake is also surrounded by a great mix of shops, restaurants, and cafes.
Location: Green Lake (5 miles north of Seattle)
Price: Free!
Haunted Ghost and Pub Walking Tour

472 reviews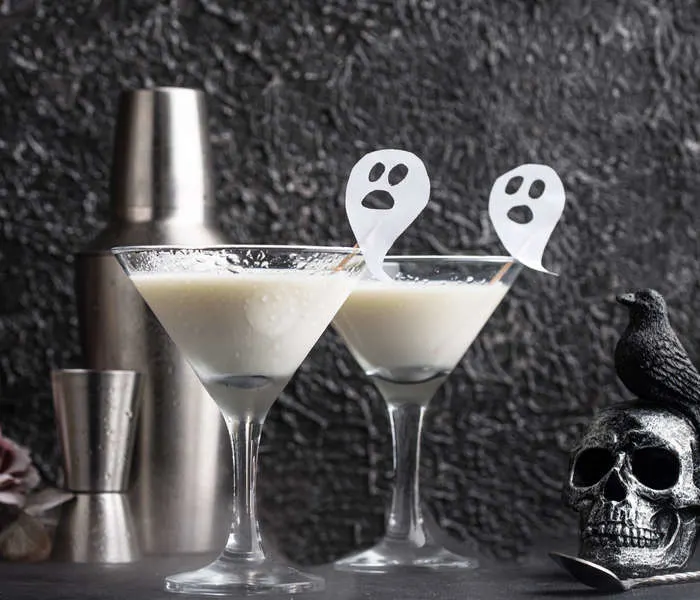 I haven't tried this tour… YET. But it surely has a lot of rave reviews that make it tempting. According to Viator, a costumed guide guides you after dark across several bars with a spooky atmosphere. Along the way, your guide will share tales of "haunting and horror" – in a small group limited to 10 people. Prices are affordable too!
Location: Pike Brewing Company (Downtown on 1st Ave)
Price: $39 (Plus drinks)
Sunset boating cruise

93 reviews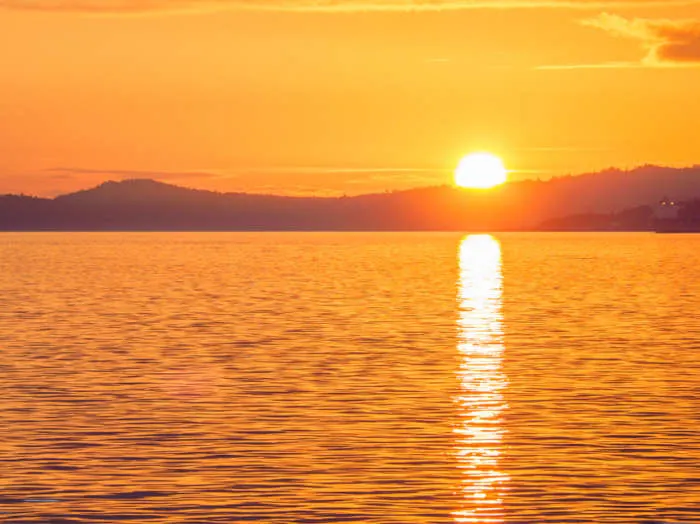 You've seen these amazing pink or orange sunsets over the Puget Sound, but how about experiencing them from a boat? This is what the "Evening Colors Sunset Sail Tour" offers for a fairly reasonable price. Seattle, being a coastal city, offers beautiful opportunities for sailing and enjoying the water, so impress your date with the gorgeous local views.
Location: Downtown
Price: $55
Evening Colors Sunset Sail Tour in Seattle
20-Minute seaplane flight

120 reviews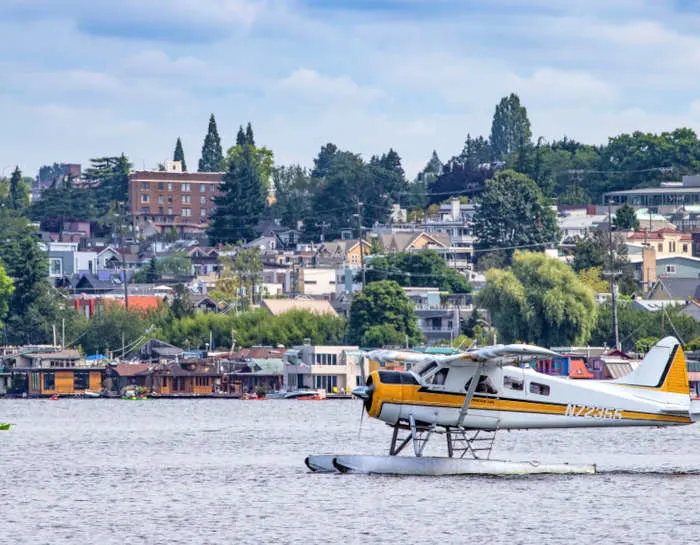 A seaplane flight is a unique and thrilling experience. As you take off from the water, you'll get panoramic views of the Seattle skyline and waterfront, the Space Needle, and the stunning natural features of the region, including Mount Rainier (the exact itinerary depends on the tour that you select). I haven't yet gone on a seaplane flight, but I'm seen them and felt jealous!
Location: Lake Washington
Price: about $120
Viator Info
Choose from America's largest spirit collection at Canon

2,340 reviews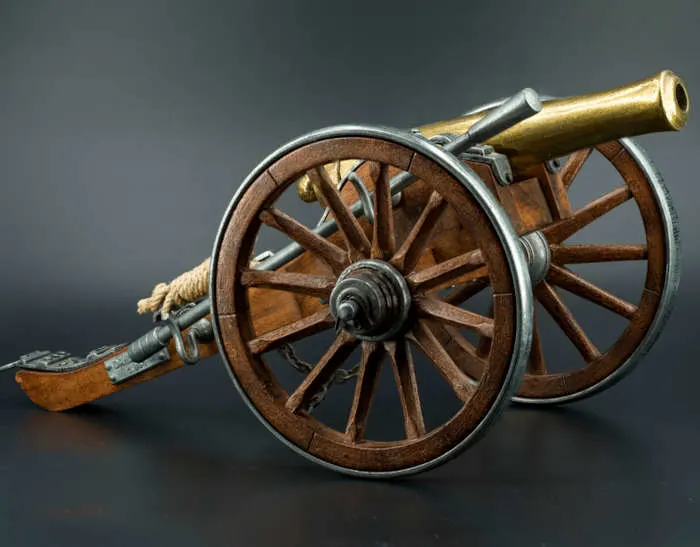 What I like the most about this Whiskey bar is that it's ultra-clean and neat, has a large collection of spirits and whiskeys, and has excellent classy food. You won't find your overly greasy and cheesy burger here. Instead, you will get to pick from a selection of frog legs, pork belly buns, or bone marrow. (I've tried them all and they are delicious.) My personal cocktail favorite is their special: the Canon's cocktail, a mix of Maker's Mark whiskey with floral liquor that tastes sweet and delicious (with a little canon on the foam that tops it all off).
Location: Capitol Hill
Price: $8 to $4,000 🙂
Canon Seattle
Amore Italian Restaurant

1,702 reviews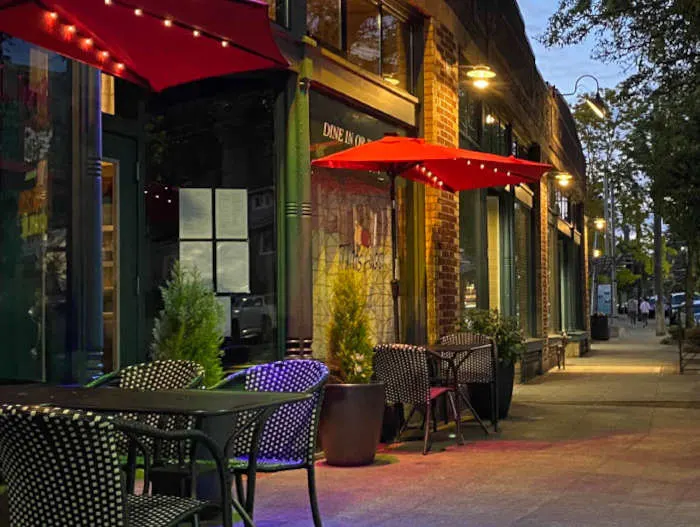 This is a great venue for a romantic dinner. I recommend trying their lasagna, but you can also get takeout if you want a date night at home. Whether you dine in or out, this is a restaurant you won't want to miss.
Location: Central District just south of Judkins Park
Price: $25 to $30 for an entree
Amore Seattle
If you find this page helpful, please pin or share it :)