Setting couple goals together is one of the most effective ways to ensure that your relationship stays a priority and remains 'new.'
Setting your goals together as a couple can be extremely beneficial, not only in terms of deciding what you two want to achieve, but also in making sure you're on the same page, and you both build exciting new experiences together.
Couple Goal 1: Finding New Things to Experiment Together
Why it's important: Instead of doing the same old things, make a list of exciting things to do. You can try anything from traveling to a new city to playing adventure sports.
Here is what you can do:
On a weekly or fortnightly basis, pick one or two new things that'll help improve the relationship such as cooking a meal together, taking up a hobby, going for walks together, bingewatching a new TV show together, etc.
Here are a few examples:
Plan a romantic picnic: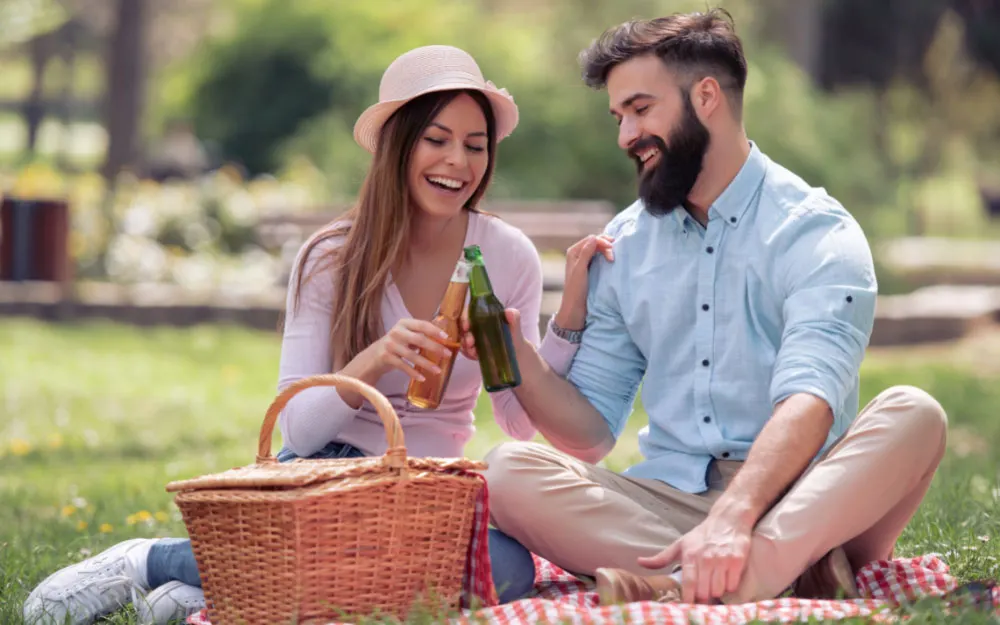 A classic and timeless romantic move. A beautiful lake, a quiet corner under the trees, a delightfully breezy day, and a glass of rosé. All the things setting the perfect stage to talk your heart out to your partner.
Go to a special place to watch the sunset: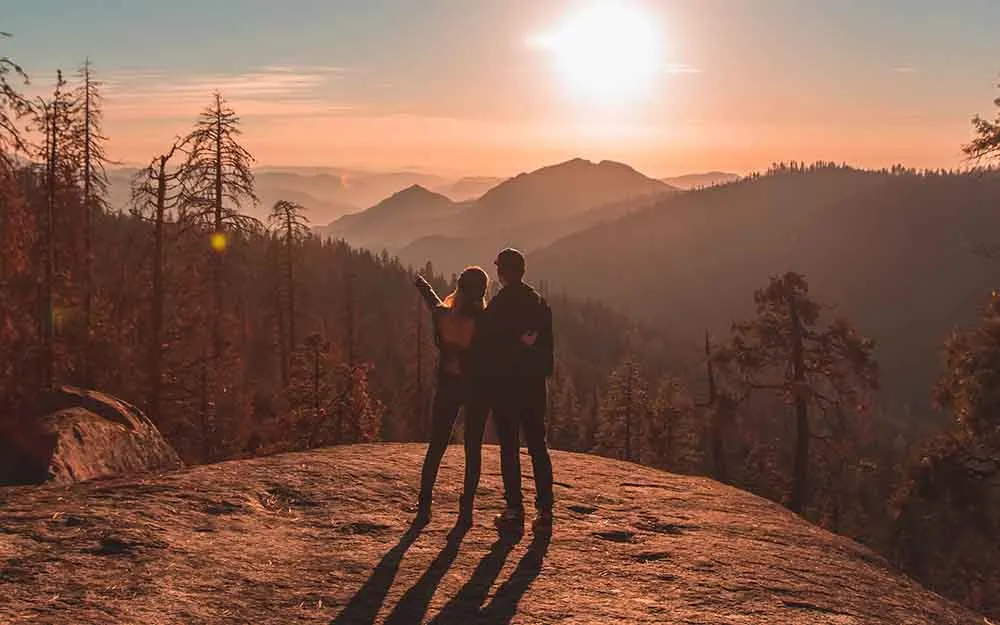 Witnessing the beauty of both sunrise and sunset is strangely powerful. So why not share the moment with your partner at a special place? It could be a hill overlooking the city or a beach giving you a view of endless waters. You'll both remember and cherish it for years.
Go on a boat trip: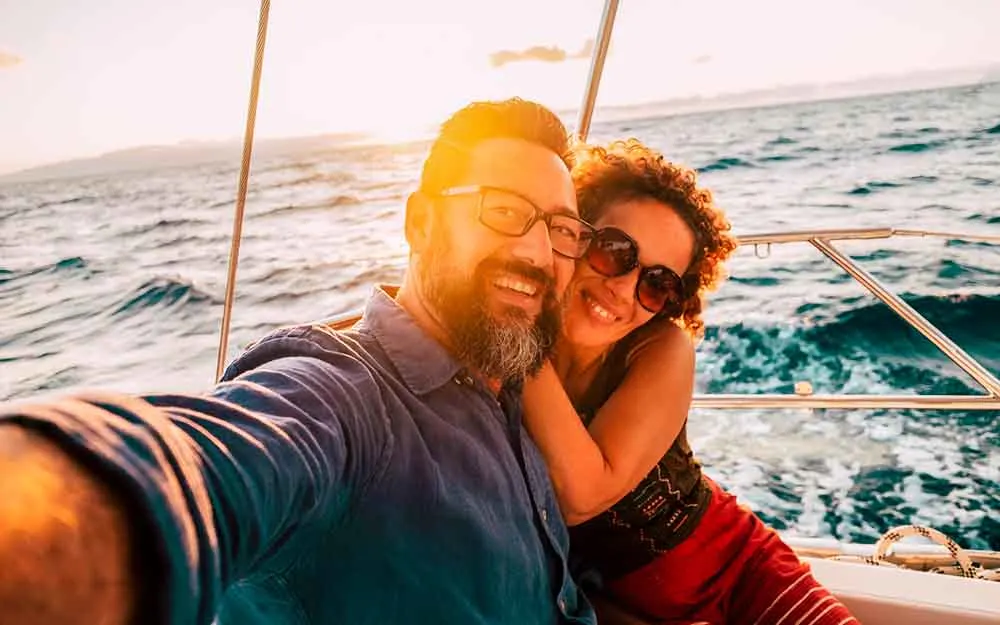 Boat trips are always exciting. The thrill and adrenaline fill you up, especially if it's a speed boat. Or just soak in that priceless moment. Watch the sunset, admire the sea life, learn new things, and make lasting memories as a couple.
Visit each other's hometown: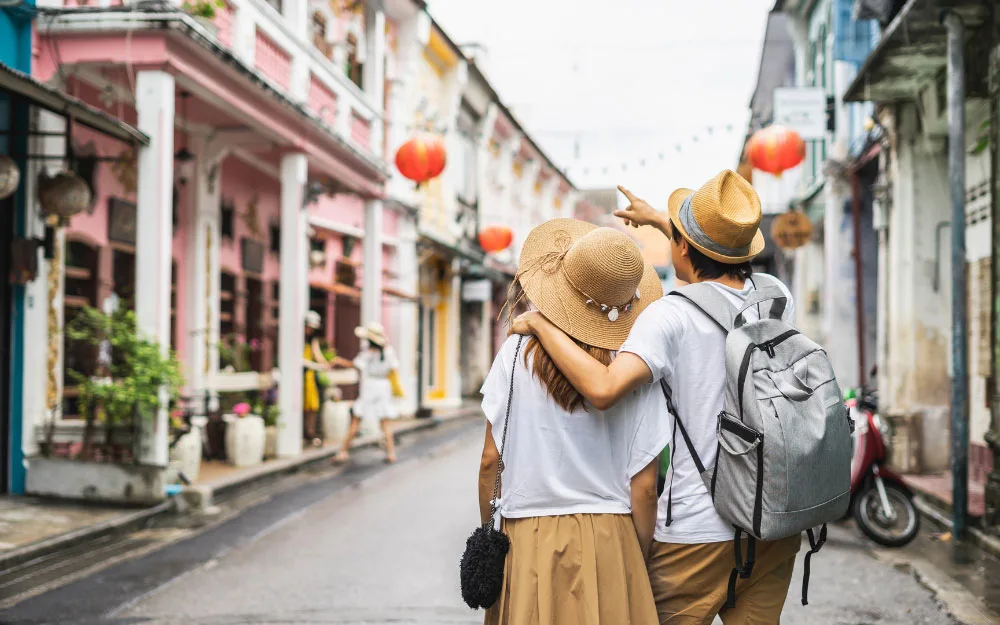 This one can be an incredibly enriching experience for both of you. It's fascinating to see where the person you love grew up, the streets they played in, the school they went to. It's a great opportunity to bond and get to know more about each other too.
Binge-watching a new TV show: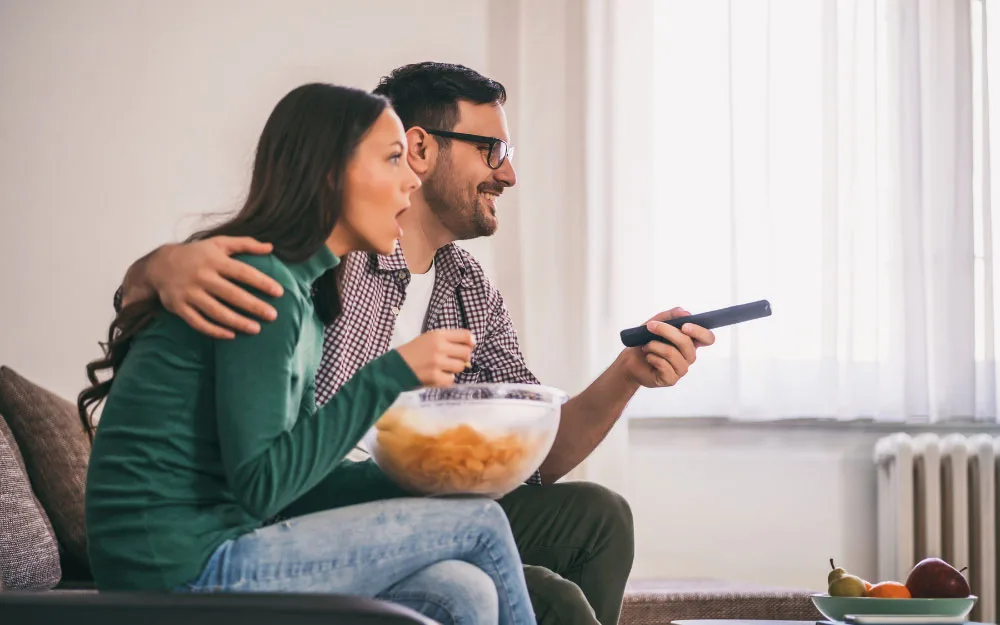 Grab a bowl of chips, snuggle up, and start a new TV show that you both haven't watched before. If you like light silly comedies, Schitt's Creek, Unbreakable Kimmy Schmidt, Brooklyn Nine-Nine, and Community are some great watches. But if you want something intense that you can talk about hours after watching it, then Dark, You, Castle Rock, and Squid Game are excellent options right now.
Cook dinner together: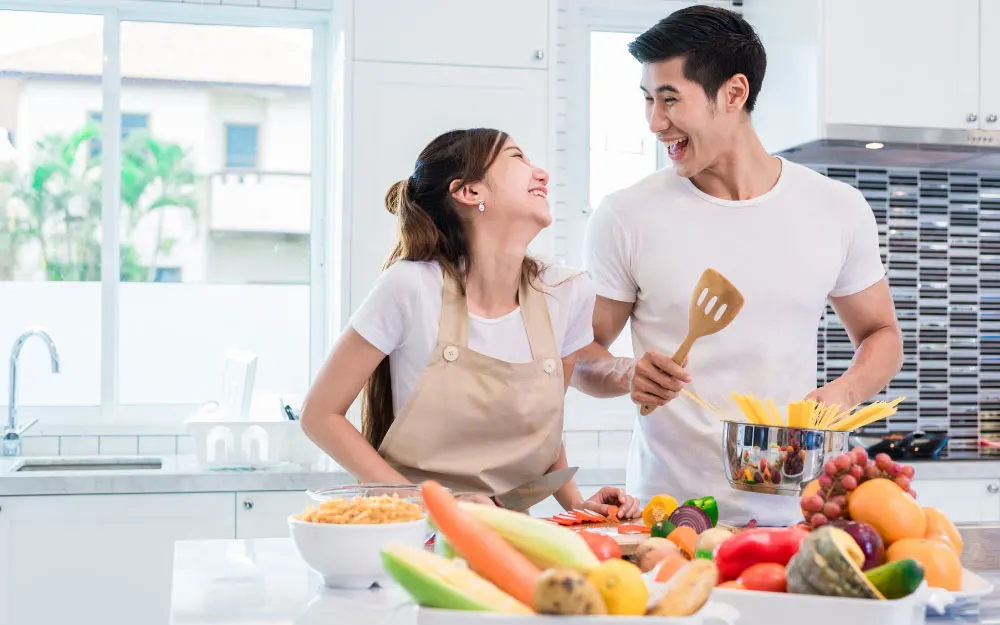 Bring out your culinary skills (or test your partner's). Decide on a delicious recipe and get cooking. Creating something together and sitting down to enjoy it is an endearing feeling that you'd want to experience again and again. When it comes to couple goals, it doesn't get better than sharing love, laughter, and good food.
Do couples costumes on Halloween: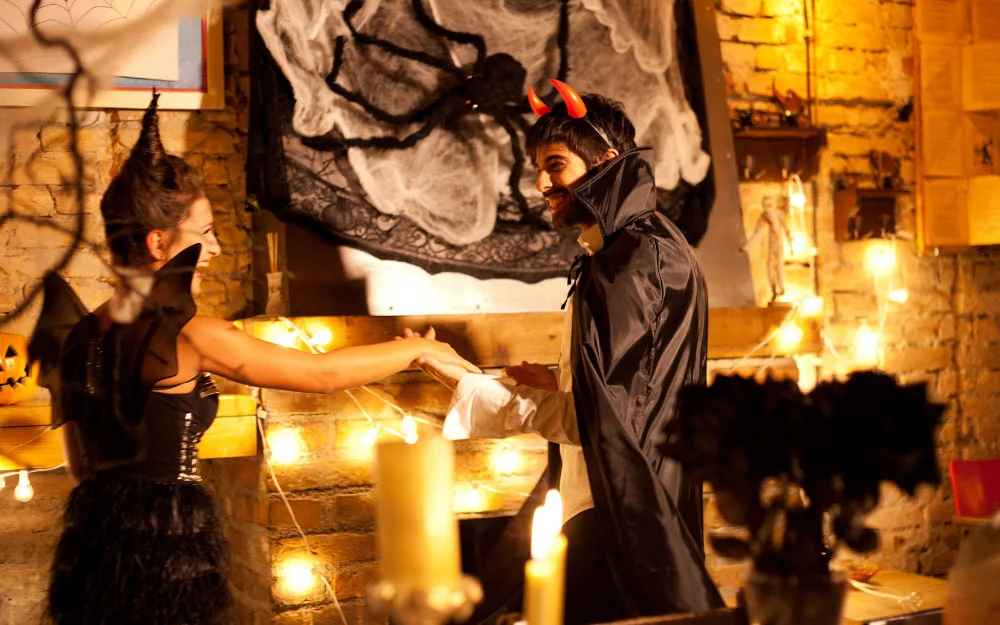 While this is not a weekly goal, it certainly is a fun couple goal to have. If you haven't done that yet, decide on a theme and dress up in couples costumes for the next Halloween. Think Princess Peach and Mario, Aladdin and Jasmine, Fred and Wilma Flintstone, vampire and his ladylove, or the couple from the movie 'Up'.
Go on a ski trip or indulge in a new adventure sport: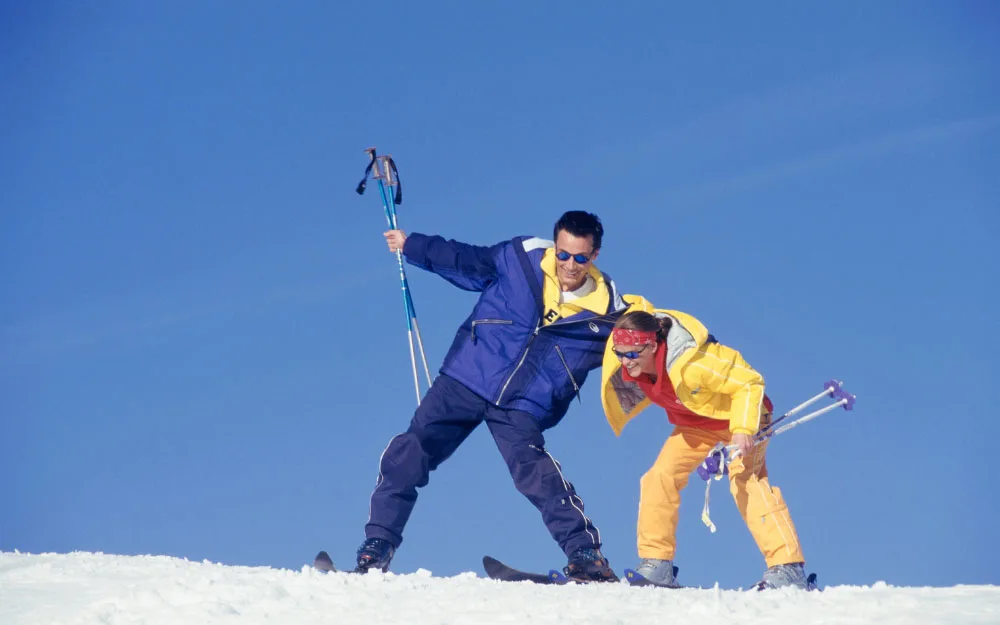 This is where it gets undeniably exciting. Skiing, ziplining, camping, parasailing, paragliding, or bungee-jumping — no matter what you decide to do as a couple, it's going to be a thrilling experience that you both will remember for a lifetime.
Go horse riding: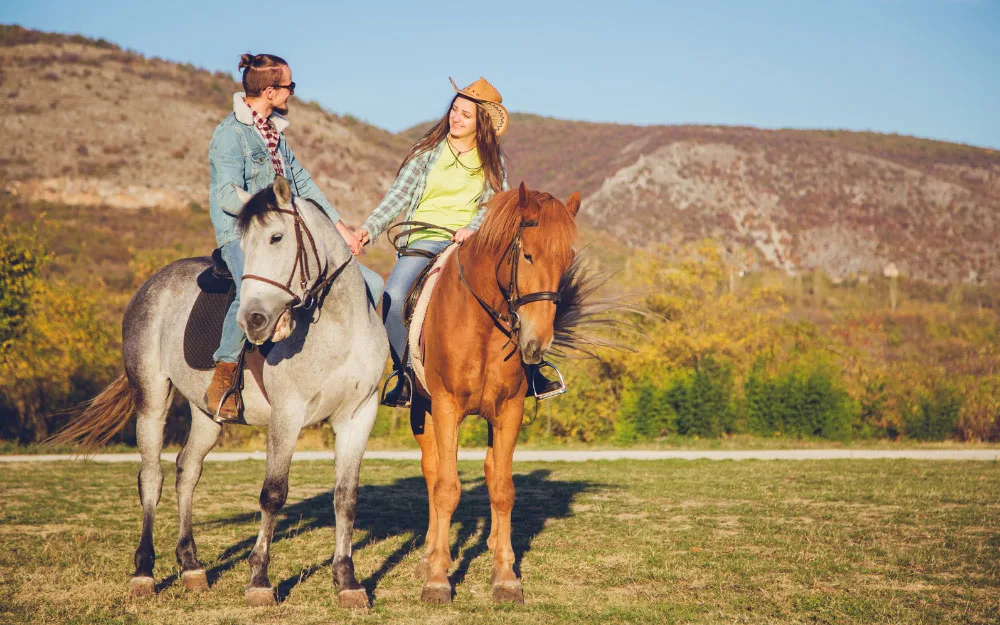 Endearing and eventful experiences always stay in your memories and bring you closer to each other. You look back at the moments and talk about them even after years. One such thing is horse riding. Take horse riding lessons together or gallop away in the sunset if you already know how to ride horses.
Revisit your first date:
Now, that's a couple goal that won't fail to bring a smile to your partner's face. Go back to the place where you first met or visit the restaurant you had your first date at. Order the same food and relive the moments when you first started falling in love.
Couple Goal Number 2: Keeping It Classy, Once in a While
Why it's important: Having some occasional, exciting couple goals helps to keep things spicy.
Here is what you can do:
Take your partner to a fancy place or gift them something they've been wanting: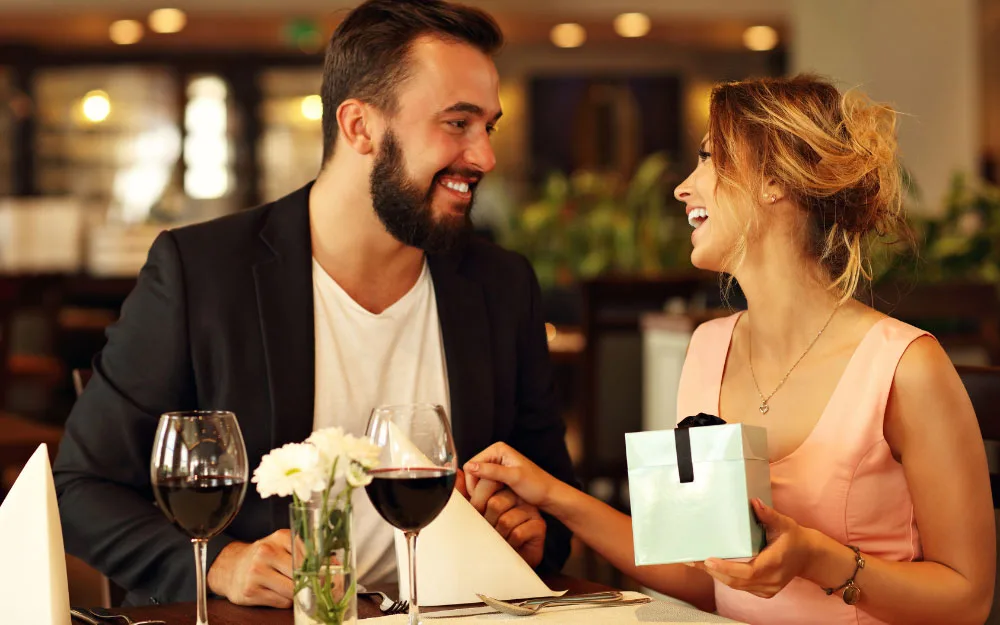 Who doesn't like eating at fancy places? The food and the experience will get even tastier when you pull a present out of your bag. It could be something that your partner has had eyes on for a while. A watch, a pair of earrings, tickets to a weekend getaway. Your partner will always cherish this surprise.
Spice things up: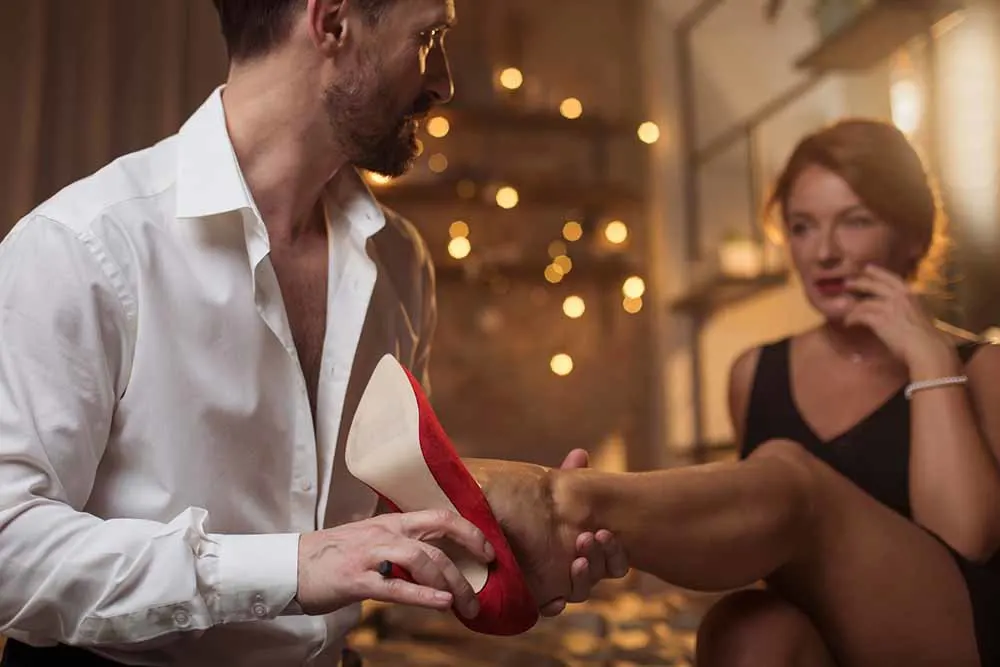 Give your partner a massage that melts them, makeout at the drive-in, a library, or even in a field of wildflowers. Do something that would excite your partner and make a fun story to tell later.
Couple Goal Number 3: Traveling Together
Why it's important: They say you don't really know someone until you have traveled with them. When you're traveling, you are at a level of transparency and honesty that's so much more than your everyday life. Your likes and dislikes come out and true personalities unfold. So traveling together won't only allow you to have unlimited fun but also give you an opportunity to discover each other.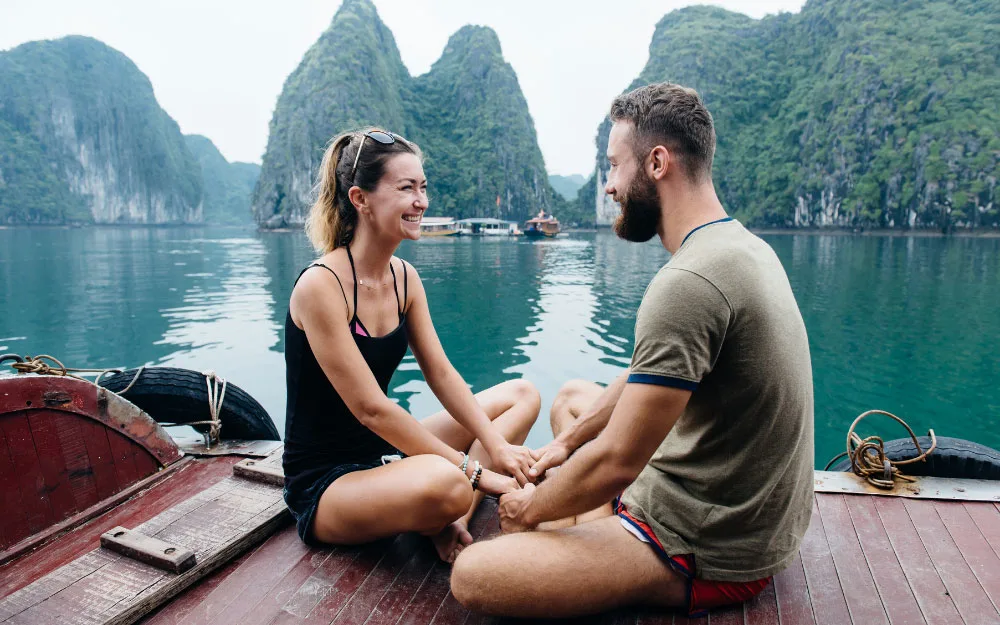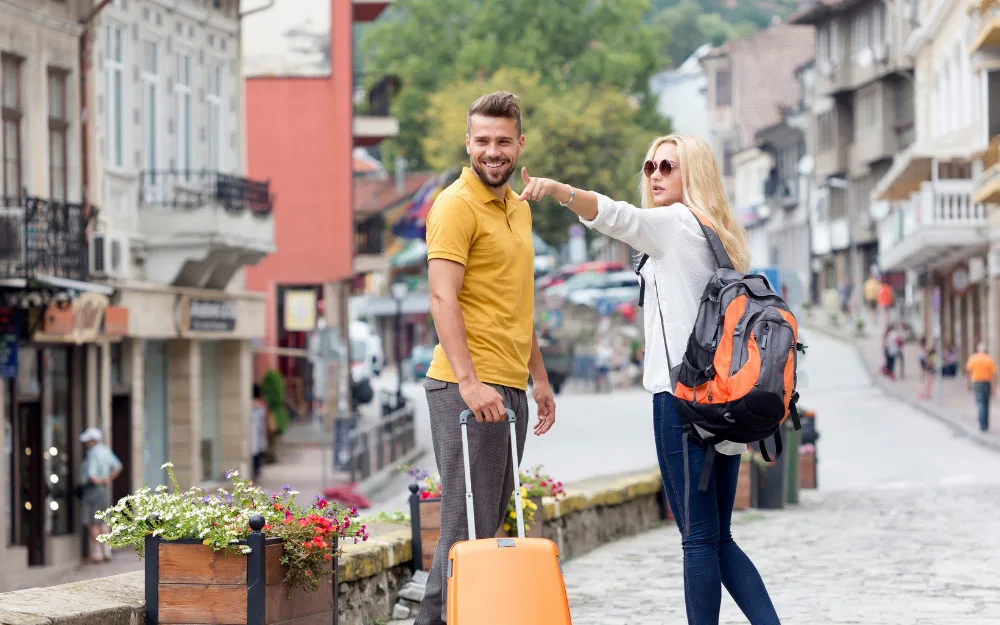 Couple Goal Number 4: Putting Your Partners' Needs Ahead of Yours… At Least Sometimes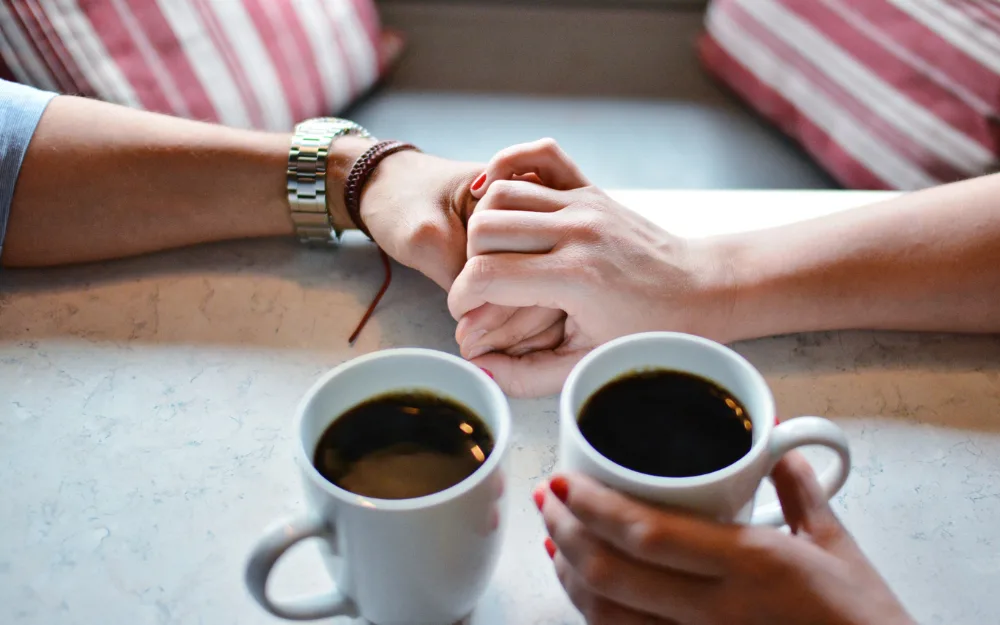 You enjoy seeing each other happy, and you'd do anything to make them smile.
How to do this:
Understand what makes your partner happy.
Figure out how to make your partner even happier.
Be their biggest supporter and cheerleader.
Let go of the little stuff.
Give them compliments and comfort them.
Couple Goal Number 5: Know Each Other's Love Language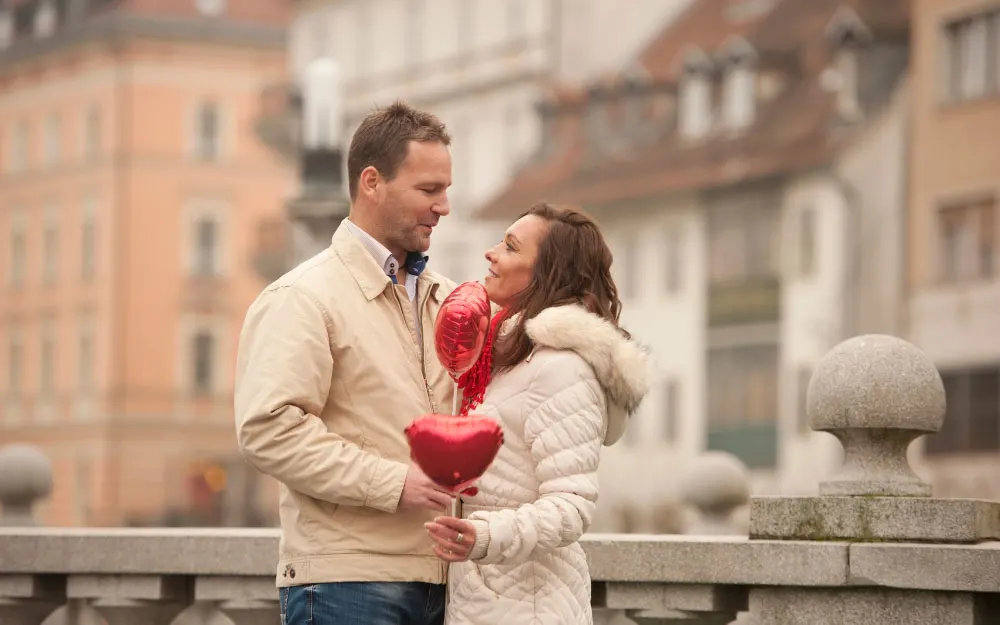 There is a reason why the "5 Love Languages" book has more than 50,000 reviews on Amazon at a stellar 4.8/5.0 start rating.
Everyone expresses love differently and to have a strong relationship, you must understand the love language your partner speaks. Five love languages are:
Physical touch
Words of affirmation
Quality time
Acts of service
Gifts
Perhaps your way of expressing love is showering your partner with compliments but they're more focused on making sure you're eating well and generally helping you out with stuff. You may feel like they don't love you as much as you do but the only problem there really is that you two are speaking different love languages.
Take time to understand each other, learn each other's love languages, and do things that make them happy.
Couple Goal Numbers 6: Talk About How Things are Going.
Stop and Listen: It's easy to talk, but it's hard to listen. If you're constantly talking while not listening, your partner will feel unimportant and unappreciated, which will create difficulties in the long run. Communication is indeed the key to strong relationships.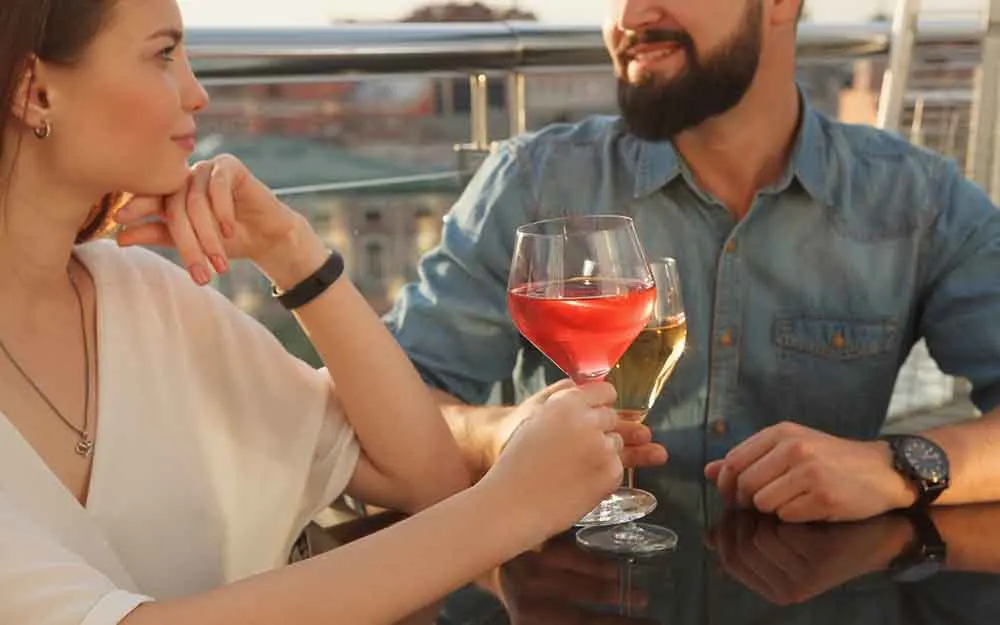 Couple Goals Number 7: Have A Few Things in Common
It's important to have a few things in common that you both love doing. This way, you'll have at least a few things to enjoy together and something to discuss every day.
How to do this:
Get creative and try new activities to discover new interests.
Plan activities around shared passions.
Discover what you will bond over.
It could be as simple as a pet you both love taking out on a walk: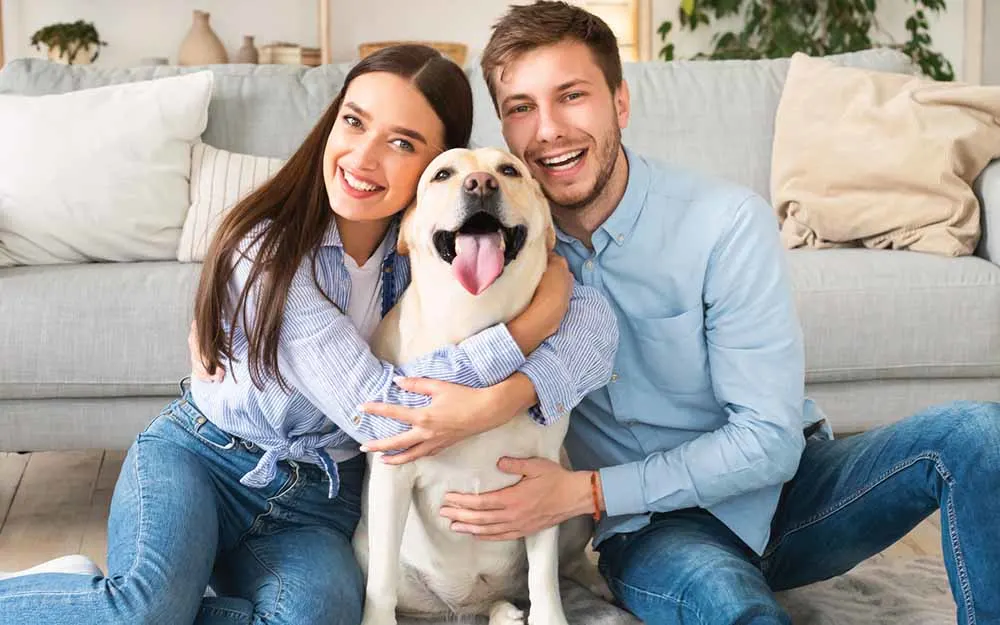 or a sports activity, such as biking: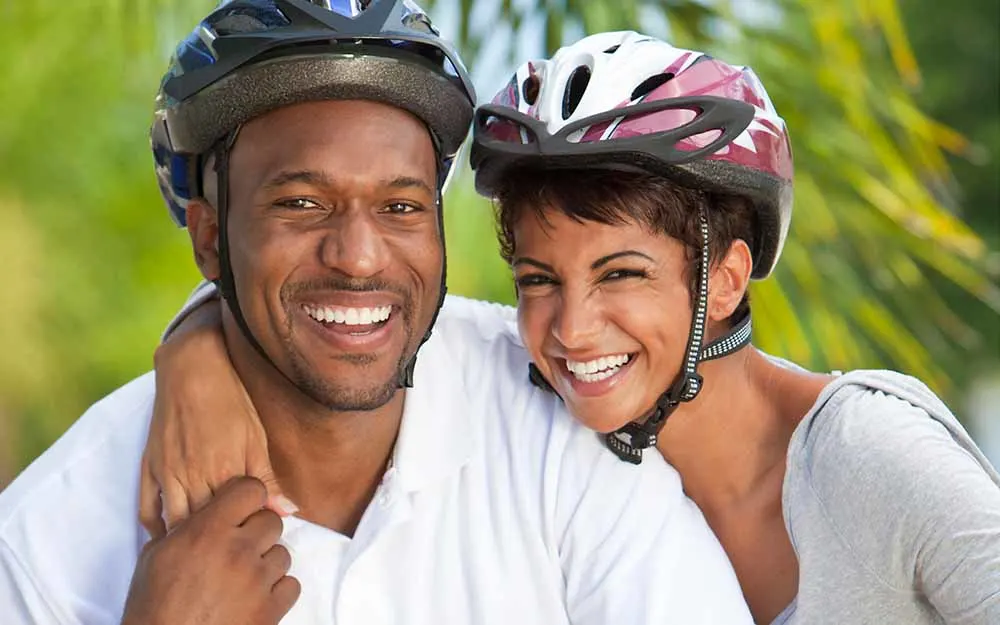 Having couple goals keep your relationship alive. They bring you closer, give you something to look forward to, and help you make unforgettable memories. What is your favorite couple goal that you keep coming back to?
If you find this page helpful, please pin or share it :)