Hi there 🙂
I'm so glad you're here!
The purpose of this site is to help you simplify your life so that there is more room in your life for what matters to you.
If you crave simplicity, you're in the right place.
If you feel overwhelmed by your home and finances and are too busy to even figure out how to make things better, you're in the right place.
You'll find posts about:

Simplifying your home through decluttering and organizing
Easy ways to budget, save and make money
Creating routines that work for you and that simplify your day
Meal planning and quick recipes
Healthy living tips
Setting goals so that you can live with purpose and accomplish what you want in life
Most of all, this is a positive place where you can find ideas to improve and simplify different areas of your life.
Most of the things that I write about aren't a "one size fits all" kind of solution. My goal is to help you discover what works best for you.
I'd love for you to follow me on Facebook, Pinterest, Instagram, and/or Twitter.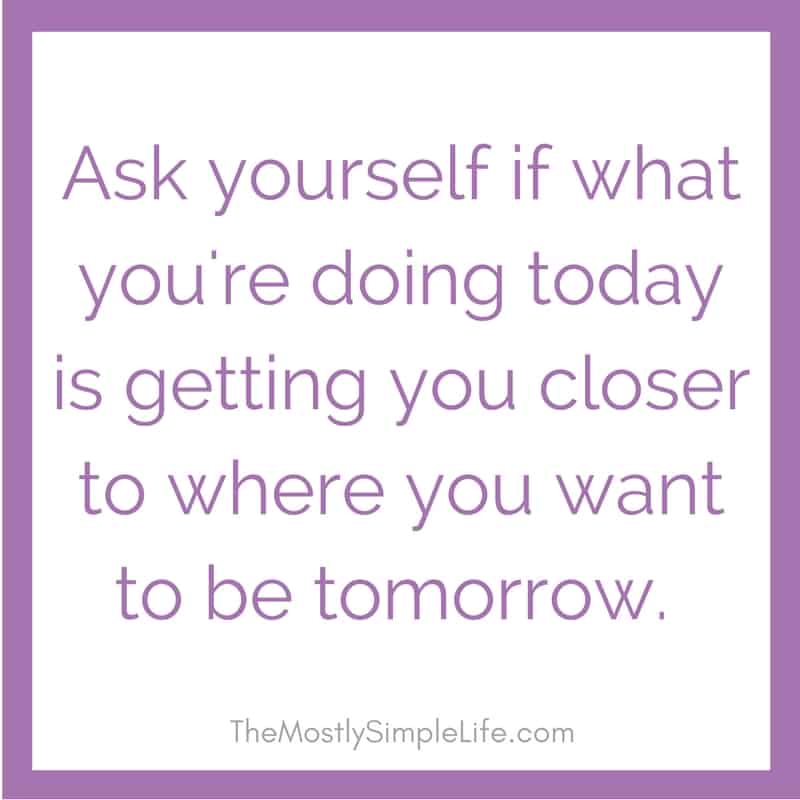 How This All Got Started
I was a stay at home wife for the first few years of our marriage.
I worked hard to stretch every dollar we had and found ways to save money. I took up sewing and enjoyed making gifts for people to save money. I found ways to decorate our home on the cheap. I also learned as much as I could about budgeting and personal finance. So much so that people started asking me for advice!
Later, I transitioned into working full time and realized that I needed to find ways to simplify my routines because I had so much less time on my hands. I started finding ways to do chores faster and prioritize what needed to get done each day since I didn't have enough energy or time to do it all.
I started this blog while working four days a week at a very non-creative job. I really enjoy writing and this blog started as a creative outlet for me more than anything else.
I've always had dreams of being able to work from home. In the spring of 2016, I quit my job to transition into full-time blogging. I felt like I needed more time to be able to truly succeed at making an income as a blogger. You can read about my first real income report here.
I truly love blogging and being able to communicate with people all over the world about simple living!

A Bit About Me
I live in West Michigan, have been married for 7 years, and am the proud parent of a 12lb cockapoo named Mozzie (like Ozzy, with an M).
Here's a few facts about me:
I love taking Mozzie for walks, working on sewing projects, and binge-watching shows on Netflix. Recently: Sherlock, Miss Fisher's Murder Mysteries, and Parks and Recreation 🙂 .
We don't have kids, and are undecided on if/when we will.
I am an introvert. Solidly.
I get totally geeked out about Harry Potter, Dr. Who, Star Wars, Lord of the Rings, and all Marvel stuff.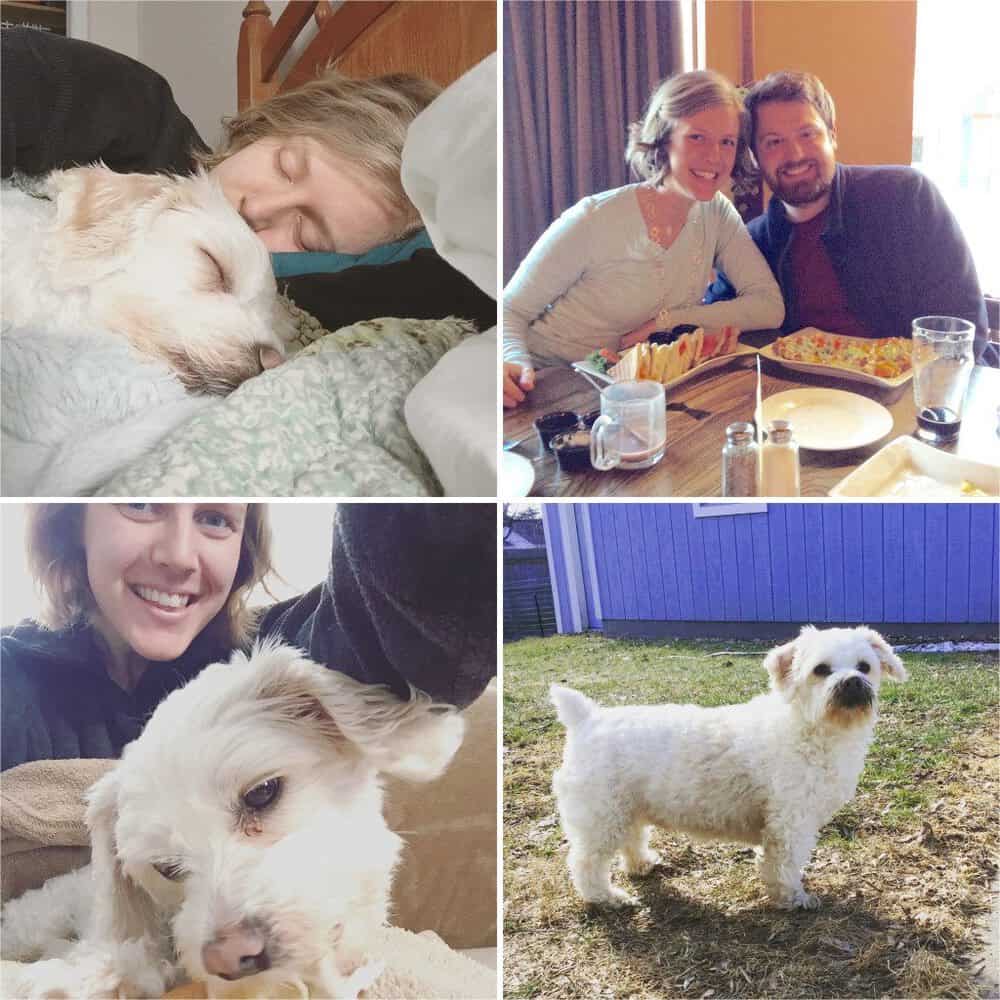 I'm so glad that you're here and interested in simplifying and improving your life. I hope you'll find what I share helpful and join in by sharing your advice too!