Dr. Jacqueline Burnett-Brown is a social psychologist, psychotherapist, and conflict resolution practitioner with a Ph.D. in Psychology from Northcentral University. She is a member of the American Association of Marriage and Family Therapists. Her private practice specializes in marriage and family.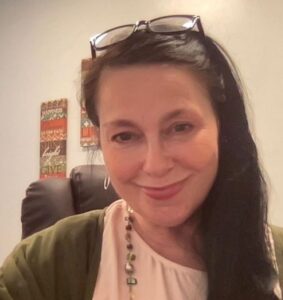 Dr. Burnett-Brown has served as an educator for 18 years, 16 public secondary education and 10 years in post-secondary education. Throughout her years teaching, she has continued to work toward her long-term career goal of working with educational and corporate environments, as well as communities to forward the expansion of racial and cultural awareness.
Currently, Dr. Burnett-Brown is a faculty member of University of Phoenix, Atlanta Campus where she teaches Social Psychology, Cultural Diversity, EEOC and Culture, and the Psychology of Learning, Developmental Psychology, and also at South College where she teaches General and Developmental Psychology.
Degrees
Northcentral University
Doctor of Philosophy, PhD, Psychology
Northcentral University
Post-Graduate Marriage and Family Therapy
Recent Article by Dr. Jacqueline Burnett-Brown on The (mostly) Simple Life: