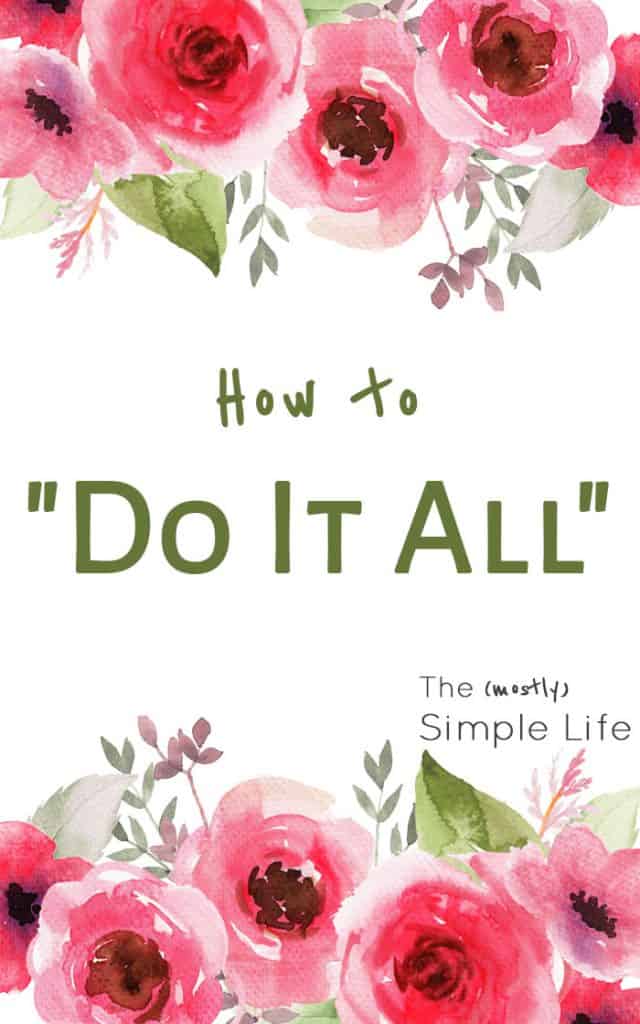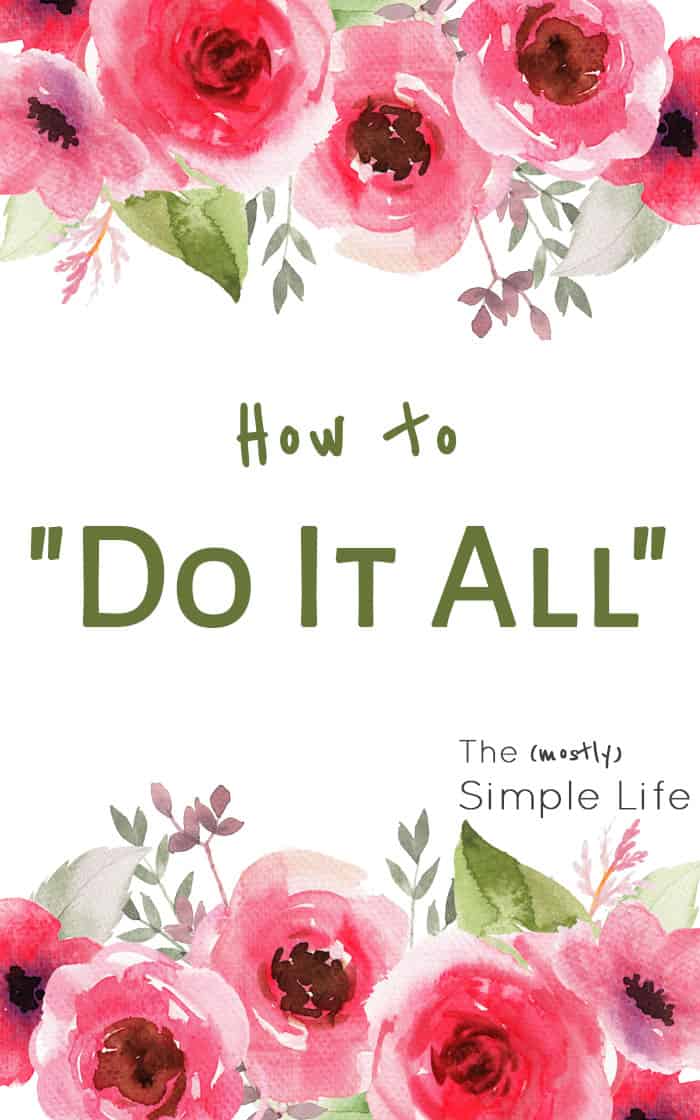 It's so easy to look at other people and start feeling like you're not good enough, or like everyone is doing so much better at life than you are.
Don't worry, they're not.
Here's what I've noticed: Other people look like they do it all because their priorities are in different places than our own.
I notice when others always leave the house in a cute outfit and with their hair and makeup done because I'm not so great at that and it makes me feel a bit inadequate.
I notice when other people are relaxed in social situations and good at making friends because I have a hard time with that.
I notice when people are always busy and have the energy to do fun activities and participate in regular events because I require more structure and prefer to be home a lot.
What I don't always notice is all of the things that they don't do.
Everything that other people do that I don't do stands out me. But I'm sure that I am busy with things that they don't do.
How to "Do It All": You Don't
There are plenty of things that I don't do because I don't enjoy them or they're not a current priority in my life.
Nobody does it all.
Focus on What Makes the Biggest Difference to YOU
Simple living is about taking things out and slimming down our lives, homes, and schedules so that they are filled with what matters to us.
Where are your priorities?
Social events? Home organization? Family time? Your career? Looking put together? Health and fitness?
My Focus is on Home & Family
There's a lot that I don't do because of where my priorities are.
People tend to notice that my home is usually picked up and well-organized.
I'm home all day and most nights, so it makes the biggest difference for me to have a well taken care of home. Plus, I enjoy organizing, decluttering, and I appreciate a clean home.
We spend quite a bit of time with family. We're starting to slowly develop more friendships, but family time is a bigger priority.
I'll also say that Austin and I are homebodies. We both feel stressed and overwhelmed when we're too busy and have too much going on.
You are Enough!
It's ok to not do it all because nobody does it all. Everyone has different priorities and things that they're naturally better at.
It can be easy to feel inadequate when you see others doing things that you wish you were better at, but it's important to realize your own strength and priorities.
Work at appreciating your strengths and priorities and letting go of the feeling that you need to do what everyone else does.
Related Posts:
16 Ways to Simplify Your Life Today (in 30 minutes or less)
How to Stay Positive When Life Sucks
Are You Super Stressed? Make These 5 Things a Priority
Creating an Attitude of Gratitude All Year Long
⇒ Where are your priorities right now?